After facing a tough year due to the pandemic, the Eurobike 2021 made a thrilling come back to Friedrichshafen, Germany. They returned to Germany after nearly two years to the day of their previous rendition of the world's largest and significant bicycle trade shows. While this year's Eurobike show was quite different, it still presented some interesting and innovative products to the cycling world.
You may have witnessed the growing popularity of e-bikes since the pandemic. That's why many designers present their innovative e-bike models at the show. Not just the bikes; even revolutionary bike gears were also presented by some skilled creators.
There were so many amazing bike inventions at the Eurobike 2021. However, here are our top 10 favorite bike inventions from the popular bike trading show.
#1 SUM–X quadricycle
Created by SUM Solutions, an Italian mobility company, the SUM-X is a quadricycle that comes with two main parts. First is the carbon-fiber framed front area. This section includes the seat, crankset, handlebars, drivetrain, battery, bottom bracket motor, and front wheels. All this makes it a perfect front-wheel drive. This front end is then logically attached to its second part – the rear end.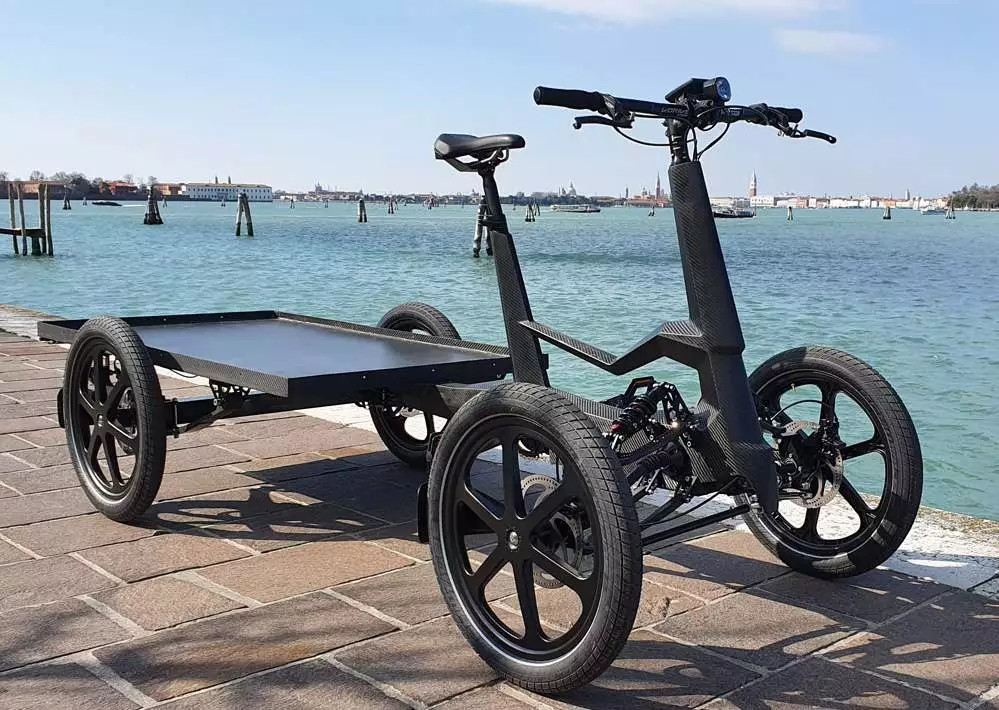 SUM-X is a flatbed cargo unit that comes in three versions: short, medium, and long. Potential buyers can opt for insulated cargo boxes too. This box matches the dimensions of the bed, for goods that need to remain cool or enclosed during transportation.
Some other noteworthy features of the SUM-X include LED head and tail lights, hydraulic disc brakes, and front and rear suspension. However, a roof and a windshield are some optional accessories.
Related Story: Verve InfoCrank 3D Ti  – A 3D-Printed Sturdy & Pricey Power Meter
#2 Cargoline cargo bike by Kettler
Cargoline cargo bikes are a comfortable, safe, and very durable drive. These three are its most significant attributes, which translate to its high-quality aluminum frame. Weighing 250 kg, this cargo bike comes with a steering system with optimal maneuvering and suspension loading area. It ensures that even inexperienced riders can ride it with ease.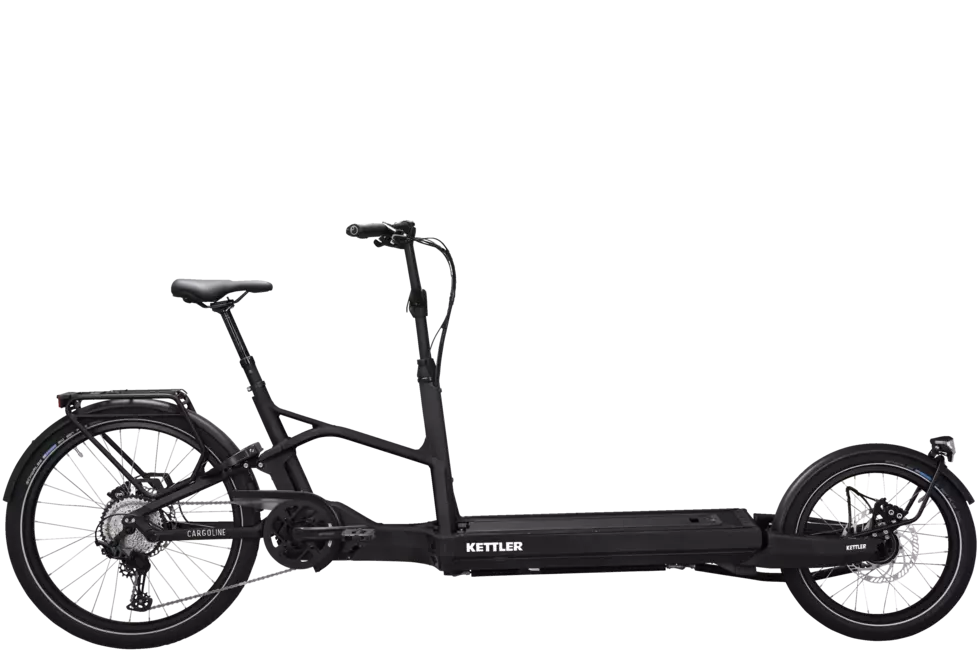 This cargo bike even packs a punch with high-battery performance, offering an impressive range. Its innovative design and ease of use have impressed many international juries. That's why it was awarded the prestigious Red Dot Award 2021, as well as the Eurobike Gold Award 2021.
Related: BeTRITON's Z-Triton 2.0 : Camper + Trike + Boat (All in One)
#3 Orbea Rise M10
Eurobike 2021 award winner Orbea Rise M10 offers you a completely new way to ride. It's designed to enhance your training experience by bringing the rider closer to their moments. Whether you want to improve your efficiency of riding, reach faraway locations, or cover greater distances; Rise is a beyond-expectation bike.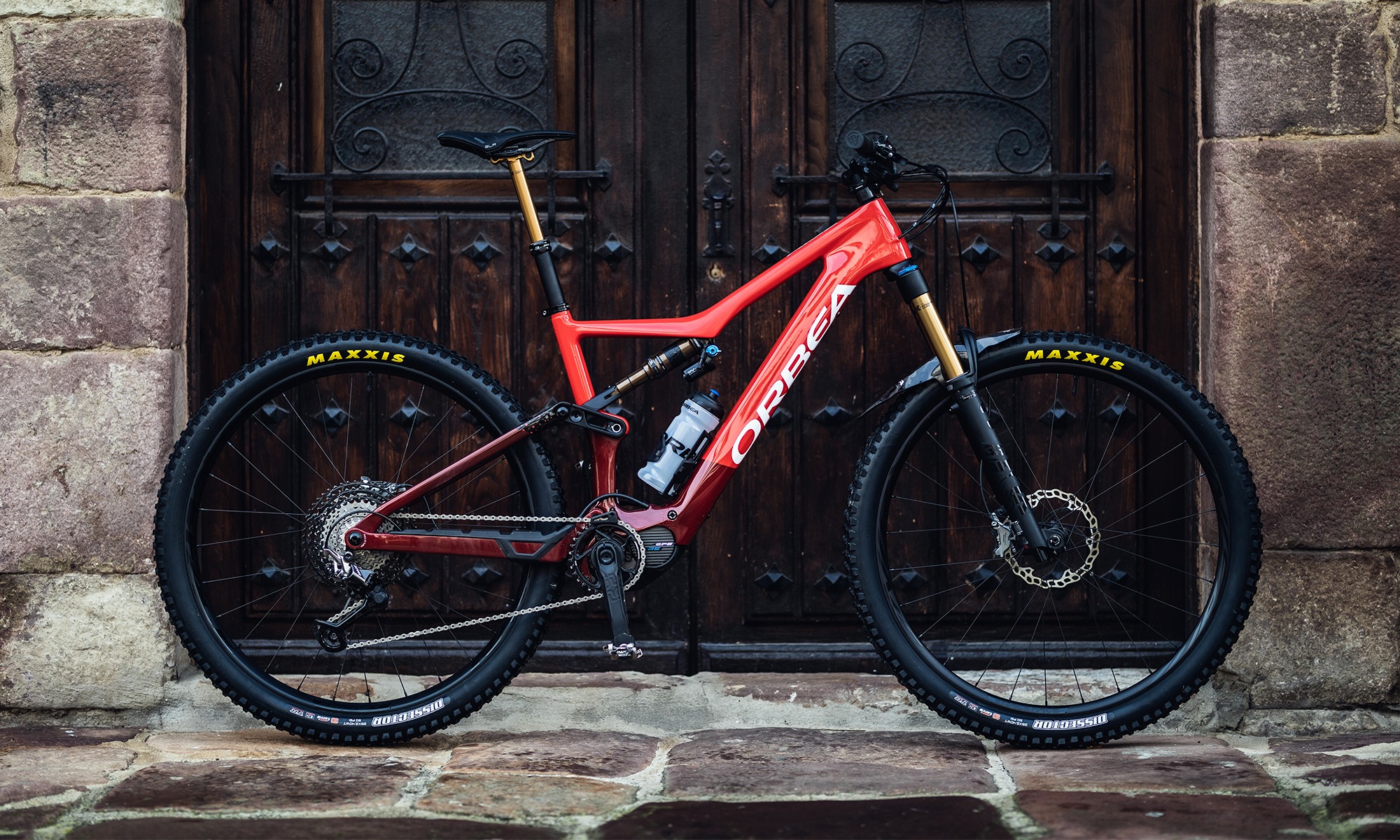 This bike is mainly aimed at mountain bikers who like to explore mountainous regions. This bike even offers them some assistance on their climbs for covering more mileage quickly. Even in the toughest terrain, this bike will feel like a normal mountain bike, but it comes loaded with amazing power, and features.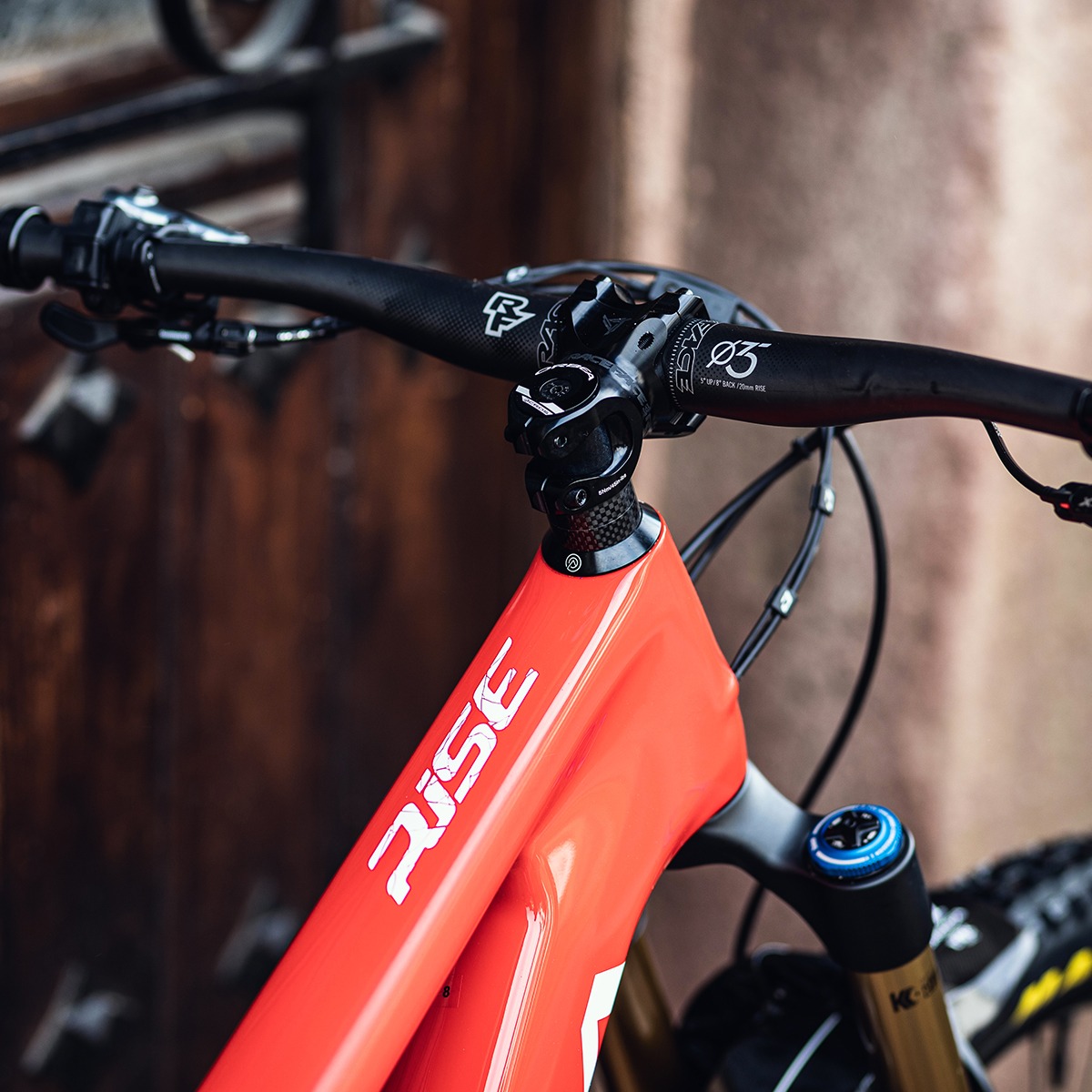 The bike's weight is closer to a normal mountain bike weight than the full-suspension e-bikes that weigh approx 22-25 kg. Rise weighs low around 16.2-18.5kg, depending on the selected size and model.
Hence, it makes a great bike for retaining maneuverability and agility that much e-MTBs lack when descending tracks and down trails.
#4 Myroon Exonic mountain bike by KTM
Myroon Exonic is a lightweight and speedy mountain bike by KTM. It is light, stiff, and created with just one purpose. So, you won't regret buying it. With its lightweight frame of only 975 grams, the mountain bike catapults itself into one of the top mountain bikes for hard trails.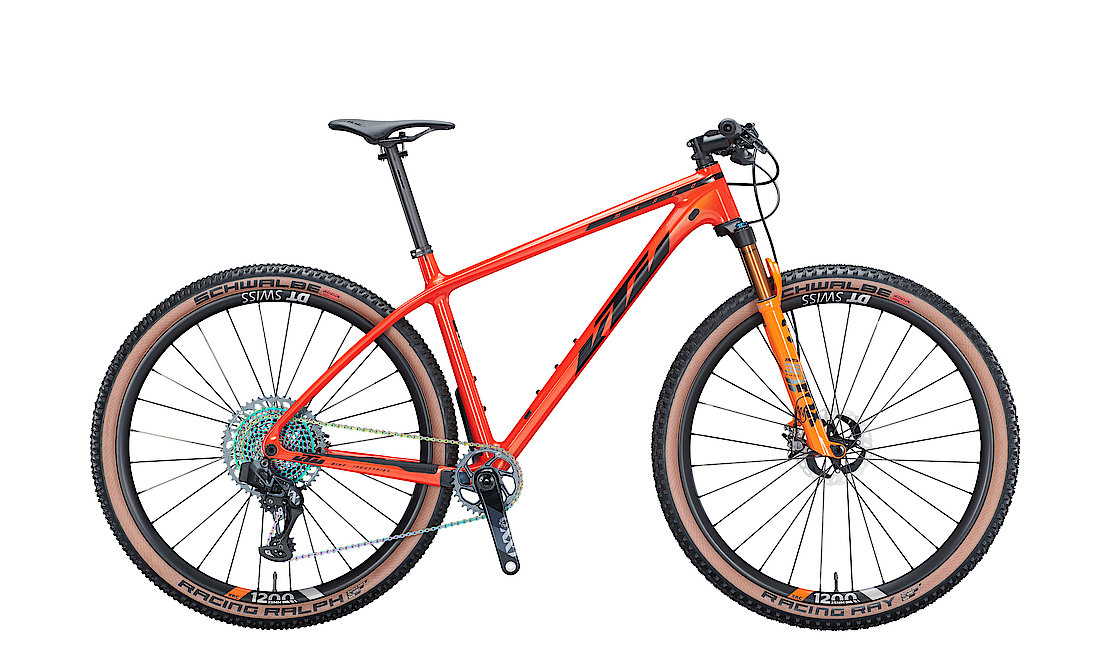 It is designed with a combination of nanocarbon technology and high modular 40T fiber. This ensures an optimal weight to stiffness ratio. Another best feature of the bike is that it's very easy to control downhill.
With Exonic's frame weighing 920g (for medium size), it's a well-optimized bike when it comes to stiffness. Hence, it's perfectly designed for single chain-ring group sets. Due to the weight reduction of around 7%, the bike is accompanied by a higher rear stiffness of around 13%.
Plus, its specification is very impressive: DT SWISS XRC 1200 SPLINE wheels, SRAM XX1 Eagle AXS shifting group, and FOX 32 FACTORY fork with 100mm travel. Overall, it is the fastest Myroon version ever.
#5 Nuseti mountain bike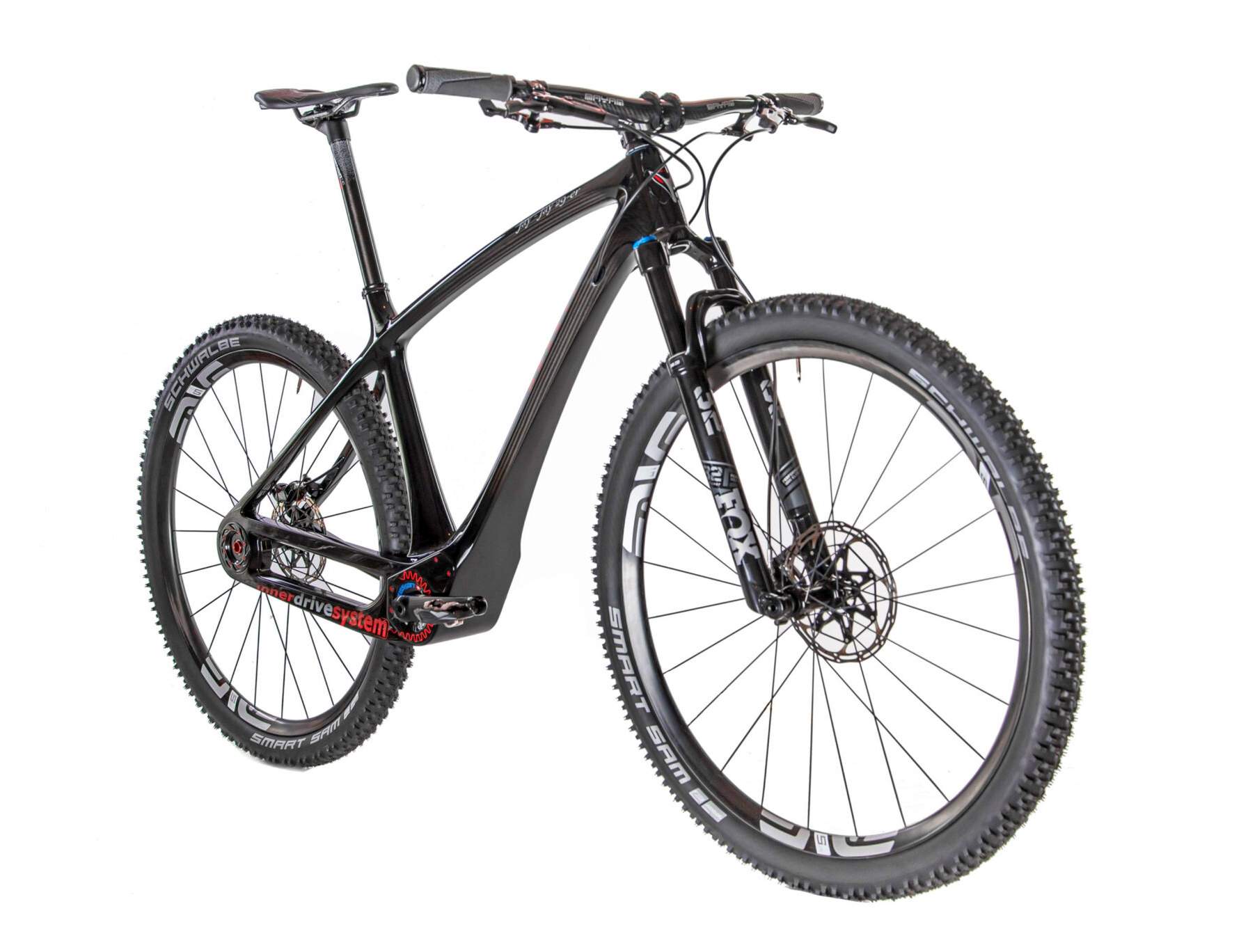 Nuseti mountain bike is the creation of Gregory Zielinski, a Polish mountain biking medalist. Unlike other bikes, this innovative bike features Inner Drive System (IDS). It is a 6-speed planetary gearbox, which is incorporated in the bottom bracket. Plus, there's a chain enclosed in its frame.
Both the chain and the gearbox are properly sealed against outside contaminants and water. Therefore, they remain well-lubricated by various sealed-in oil baths. It means the riders won't remain exposed to the greasy crud. They also don't need to clean or lubricate the drivetrain frequently.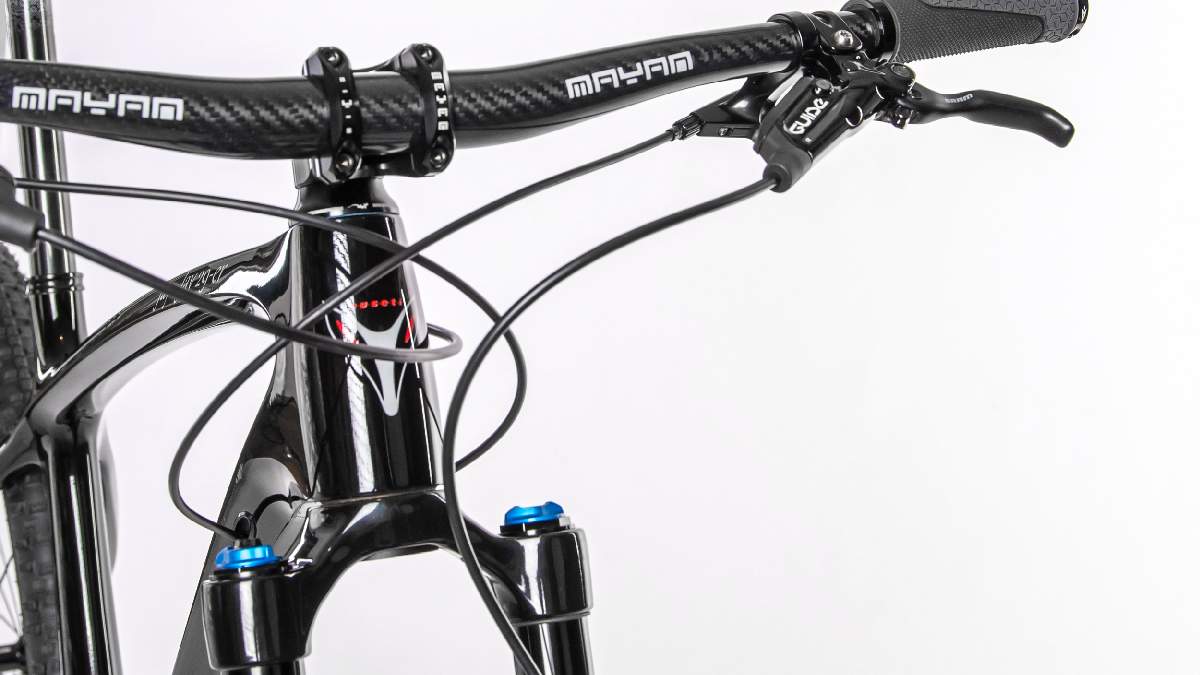 The bike's gearbox can easily withstand torque of around 84 lb ft (250 Nm). It means that one can apply a force of 326 lb (147 kg) to each pedal. Also, with the planetary gearbox, this bike enables the rider to change gears even when they aren't pedaling. They can also change gears when their drivetrain is under heavy pedaling load.
All in all, it's another great bike that mountain bikers must try.
#6 Raijn rainwear by Tex-lock
Bad weather and cycling are not best friends! But with the Tex-lock Rajin, you are ready to brave bad weather on your bike. This 350g rain jacket is easy to stow in a belt bag. And, it also converts from a parka to an overall when needed. For this, you need to unfold the trouser legs that are hidden inside.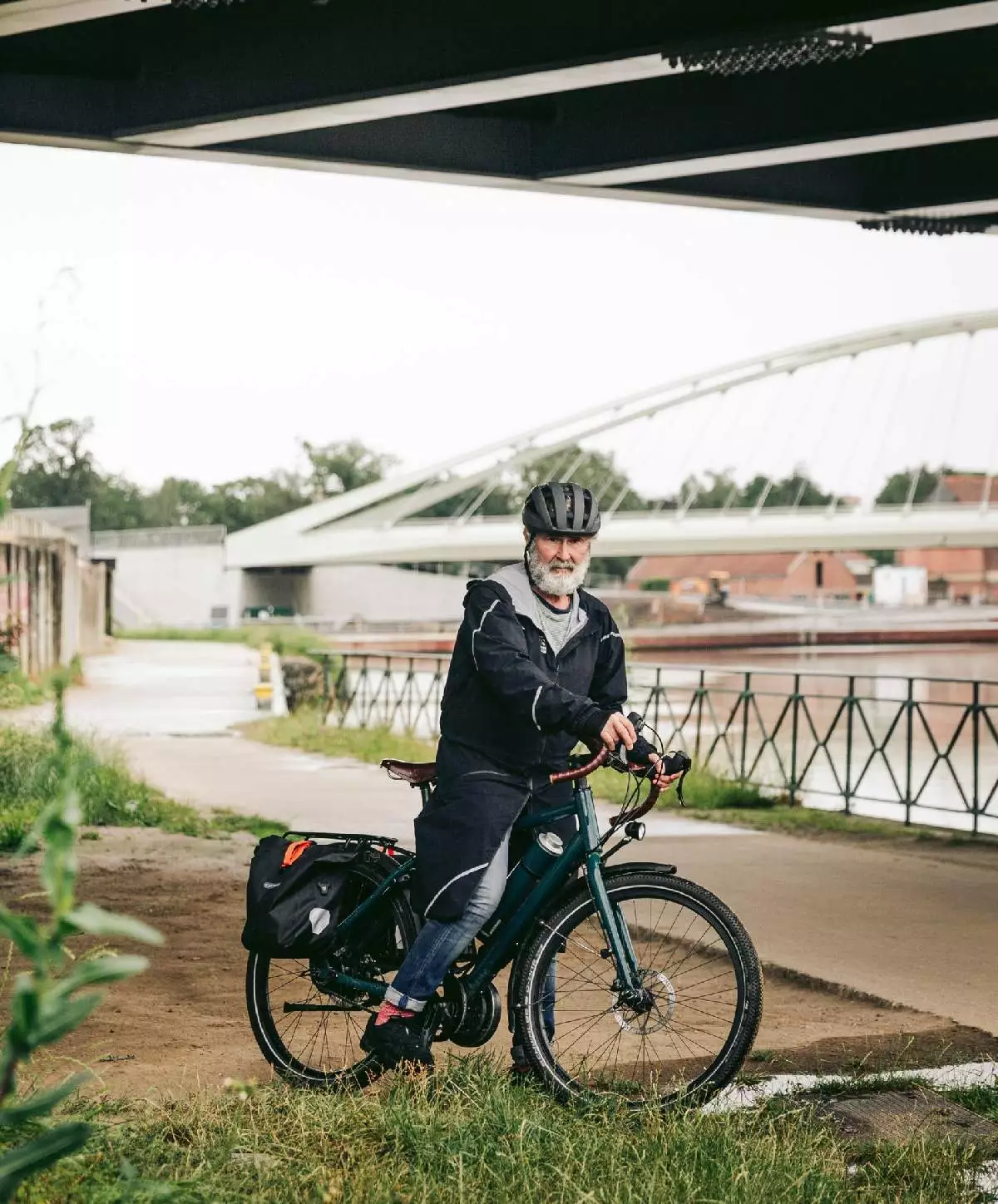 Even shoe covers come with this rain jacket. So, cyclists will get completely covered from head to toe. It even includes ventilation slits at its back and under the arms. In addition, it comes with a helmet-compatible hood and reflectors.
Made from a lightweight three-layer material, the rain jacket even provides a water column of 20,000 mm. Due to its breathability of 25,000 g/m²/24h, it even offers natural temperature regulation. It means that moisture cannot penetrate from the outside. Meanwhile, the perspiration vents out from inside to outside in the form of water vapor via its micro-porous membrane.
Due to all these features, the jury awarded it the winner in the outdoor segment within the Rain Jackets category.
#7 Quick rack light luggage carrier by Ortlieb
Ortlieb received two coveted Eurobike Awards at the 2021 international bicycle trade show. The jury awarded Ortlieb as the gold winner in its accessories category due to its innovative Quick Rack Light luggage carrier.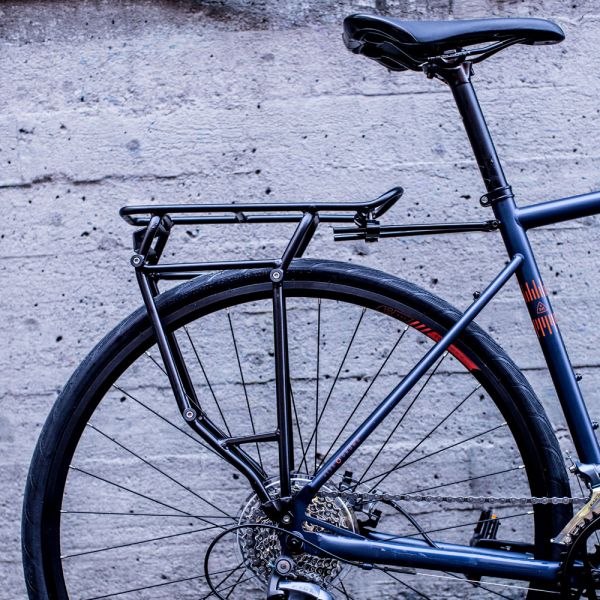 All thanks to this light luggage carrier, the tedious process of attaching and removing the luggage rack is history now. This new luggage carrier is easy to attach in only 15 seconds. And, it is easy to remove in a mere five seconds. Another good thing is that it only weighs 440 grams.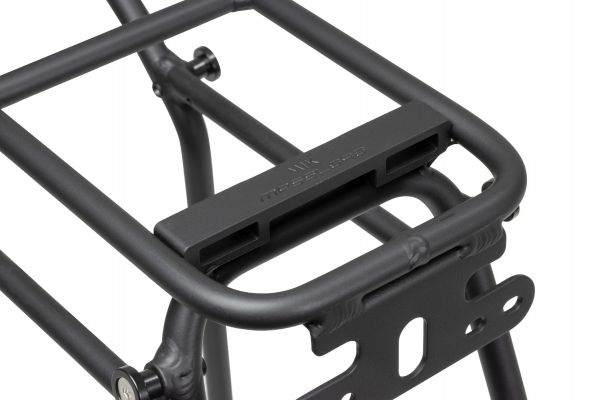 Quick Rack Light is also patented to provide attachment options – QL 2.1 and QL 3.1 – for bags. This makes it easier to adapt to any bike due to distinct sturt lengths. You can even use it on a bike with full suspension.
#8 Forza bib shorts by Sher
Forza Bib Shorts by SHER are high-tech women's wear with biodegradable yarns. This is designed for high-performance in summer conditions. Moreover, it offers utmost comfort along with a technical women's fit. Of course, it's designed to offer a perfect feminine look along with precise attention to detail.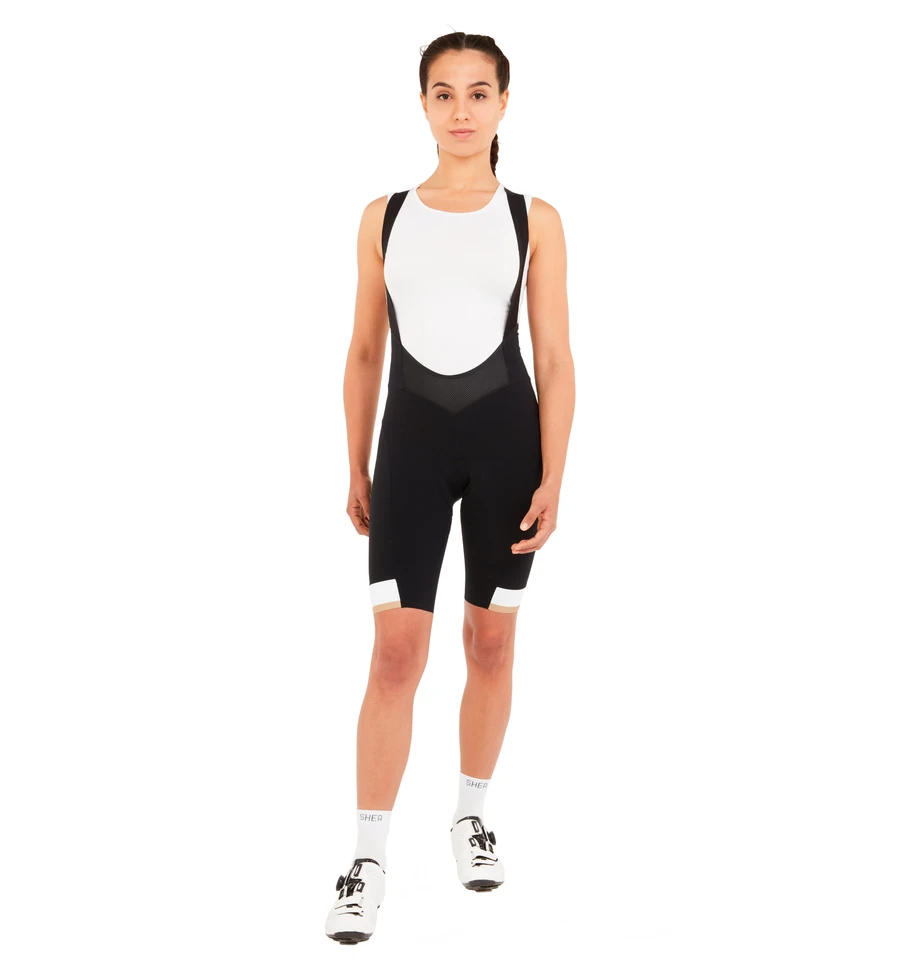 Most of the challenges that women face while riding a bike are resolved with Forza Bib shorts, as it offers:
Particular high-support pad for women
Suspenders designed as per women's shapes
Back zipper for easier and fast pee-breaks
Soft leg grip without any elastics or seams
On the rear of the bib cycling shorts, there is an auto-lock zipper for facilitating smooth bio-brakes without the need to remove upper layers. They understand that a hem of cycling short-cutting to the upper things can make a rider feel like a 'sausage.' So, the designers have created Forza cycling shorts with soft grip print within for avoiding uncomfortable seams or elastic.
The fabric used for its manufacturing contains biodegradable polyamide yarns – Amni Soul from Fulgar. Without any compromise in rider's performance, this technical fabric offers amazing features, like light abrasion-resistant, lightweight, quick-dry, and no see-through detail.
#9 Pregnancy cycling wear by Veloine
Eurobike Awards 2021 honored some of the world's most innovative bike products. One of those innovations is the unique pregnancy cycling wear by a 3-year-old Munich brand, Veloine.
This pregnancy cycling kit is an innovative gear for pregnant cyclists. Many pregnant cyclists are active in indoor and outdoor activities during their first trimester of pregnancy. But after a few weeks, they have to depend on men's clothing, as they cannot fit in their cycling gear.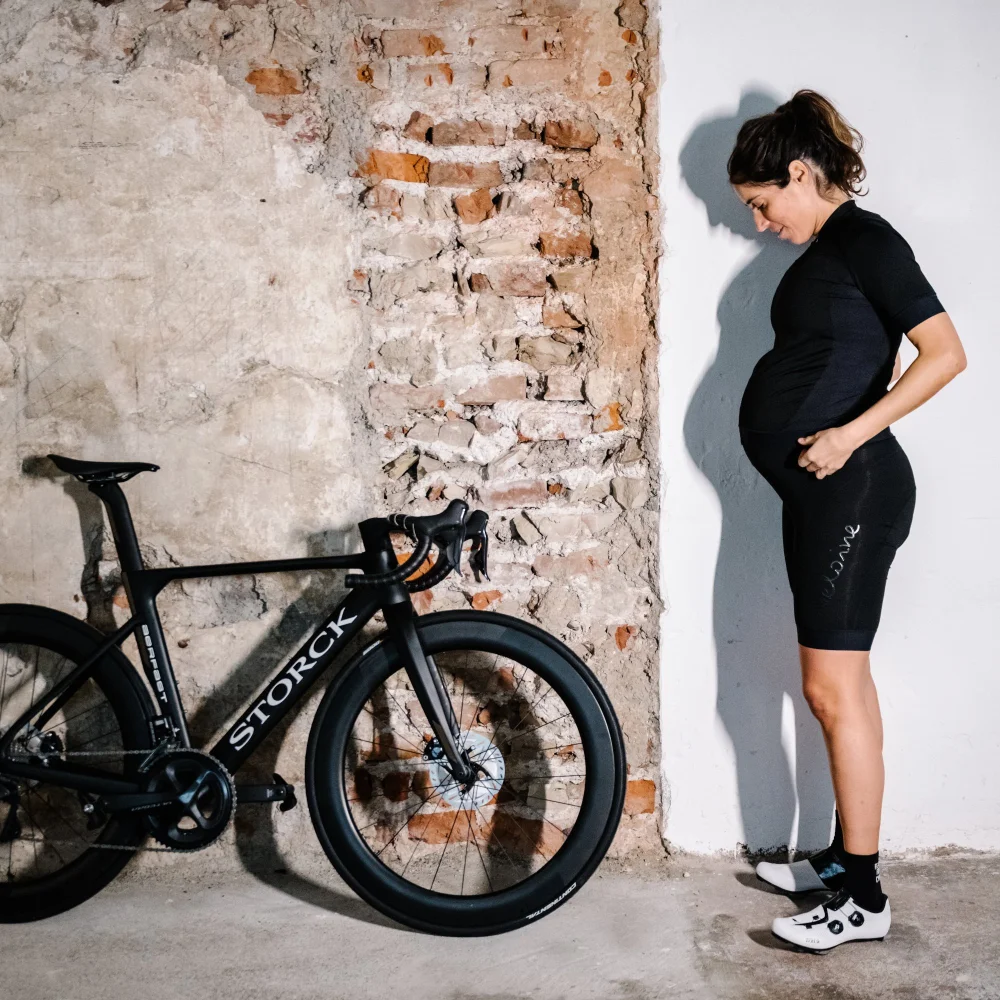 Therefore, Veloine has created a special pregnancy cycling kit for pregnant ladies. It lets them follow their passion for cycling even when their body is growing in pregnancy. This kit comes with a jersey and shorts that are specially tailor-made for pregnant women.
The pregnancy cycling gear consists of a low compression soft fabric. Plus, the shorts come with an extendable waistband for covering the growing belly. It even offers the much-needed support and comfort to growing baby bumps at the time of cycling.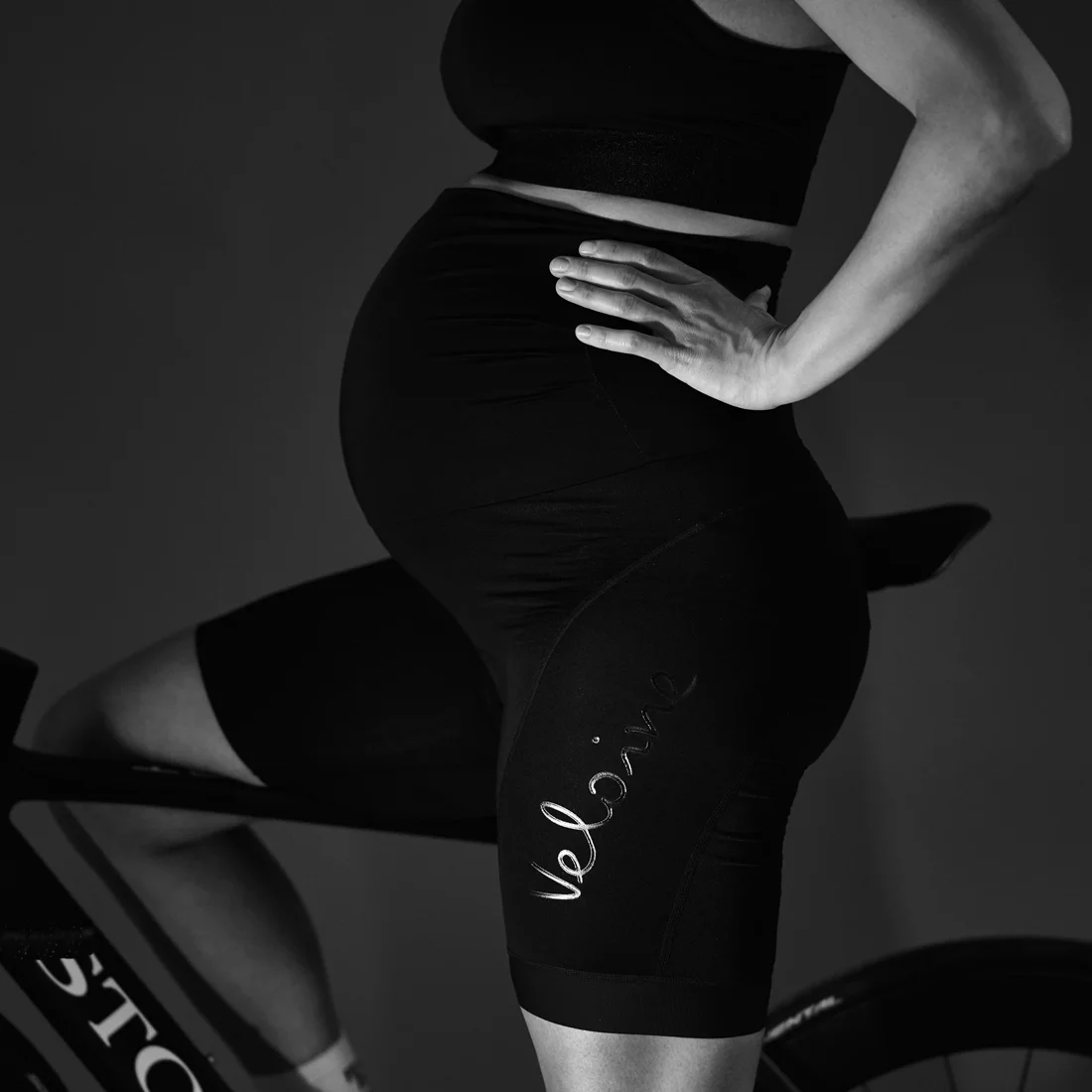 This is how the award-winning pregnancy cycling kit rubbishes the old myth that women cannot continue cycling during pregnancy. These innovative shorts and jerseys are the best mouth-shutting answer to the age-old myth and the issue that even the cycling industry has neglected till now.
#10 Arosno E-trace snow bike
French startup Arosno has come up with the world's first electric snow bike, named E-trace. It appears like a hybrid of a snow sled and an electric mountain bike. Hence, offering you an amazing way to cycle even in heavy snow. So, no need to skip the outdoor activity in the snow.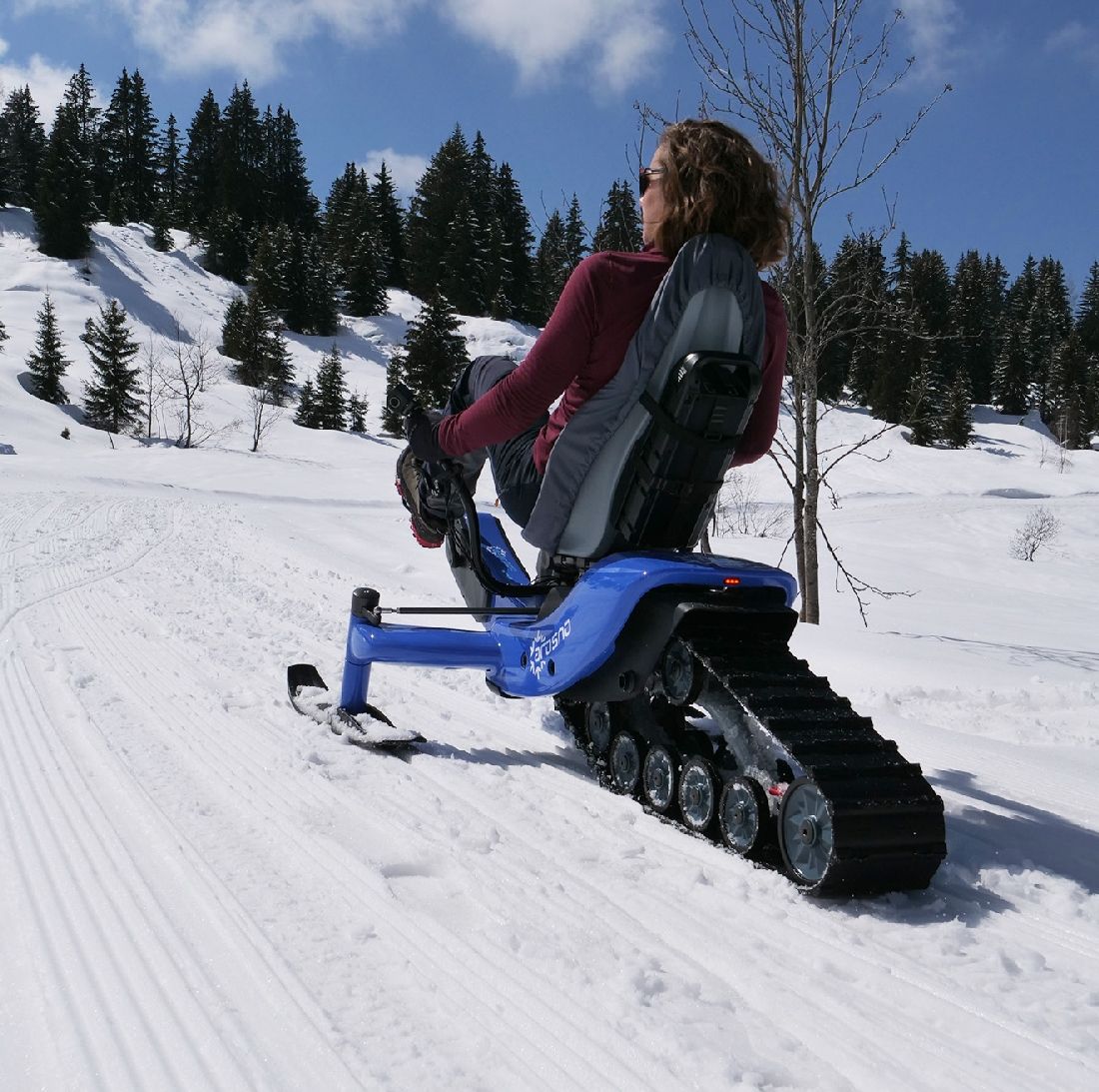 The company displayed the electric snowmobile at Eurobike 2021 in Germany. It was appreciated by the jury and the visitors for its revolutionary concept and design. The snowmobile comes equipped with a Sachs RS motor of 250-watt. It is further powered by a 48-volt removable lithium battery.
As per the estimate, this snowmobile can reach around 28 miles on a single charge, and its top speed of 25 km/h. The electric snow bike weighs 99 pounds and can carry a maximum of 265 pounds weight on it.
Some noteworthy features of the electric snow bike include:
45mm front suspension
Supernova E3 tail light
Enviolo variable gearbox
Magura MT5 hydraulic disc brake
Supernova Mini 2 Pro headlight
A SACHS RS motor with a power output of 250 watts, as well as 110 Nm torque
Removable battery pack with 946 Wh capacity and 48 Volt rating