Guide Sensmart, a leading Shenzhen, China-based manufacturer of infrared thermal imaging products and solutions, is making a buzz with its new MobIR 2-series autofocus thermal imaging cameras that are specifically designed for smartphones.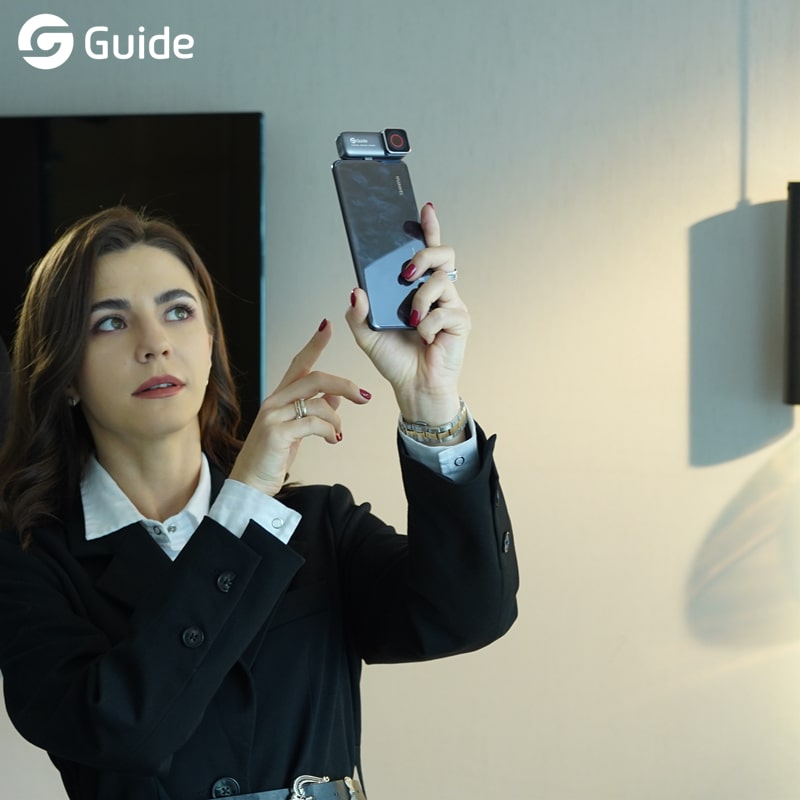 Claimed as the world's first autofocus IR thermal imaging cameras, the new products will be showcased at the upcoming CES 2022.
Guide Sensmart IR thermal autofocus camera for smartphones
The latest MobIR 2 series autofocus thermal IR camera features the world's first integrated autofocus WLP infrared module. This module enables cameras to focus on objects very quickly while producing very clear thermal images. Hence, this new device seems efficient and versatile for one's day-to-day use.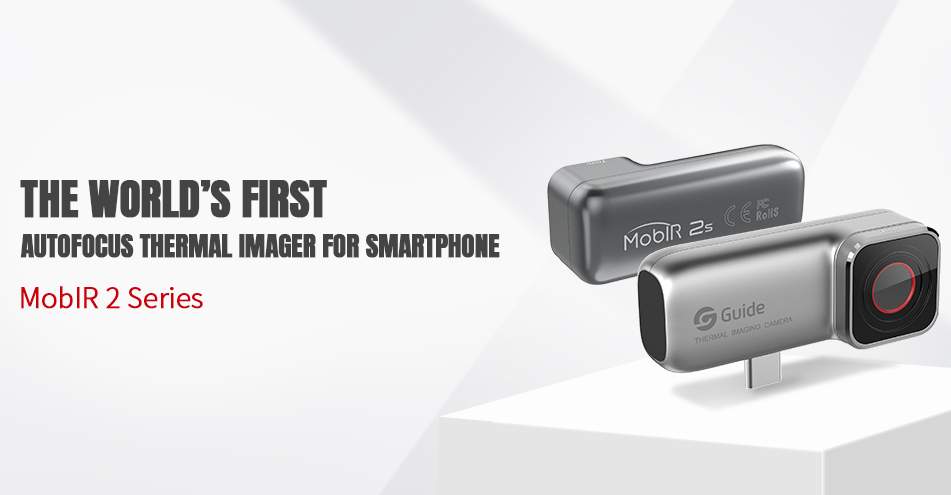 In addition, it boasts additional functions like temperature measurement and night vision. The cameras even have non-contact temperature measurements.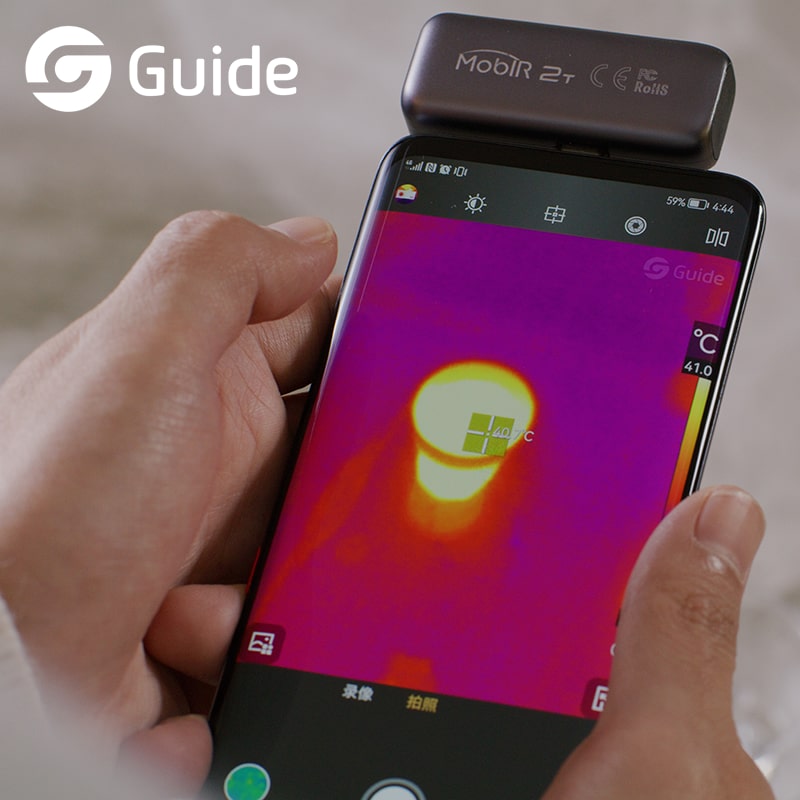 It enables accurate measurement in most cases. Plus, its night vision has a great effective range of around 100 meters. One can use the cameras for outdoor night vision, building inspections, and other activities.
World's first autofocus IR thermal camera features & uses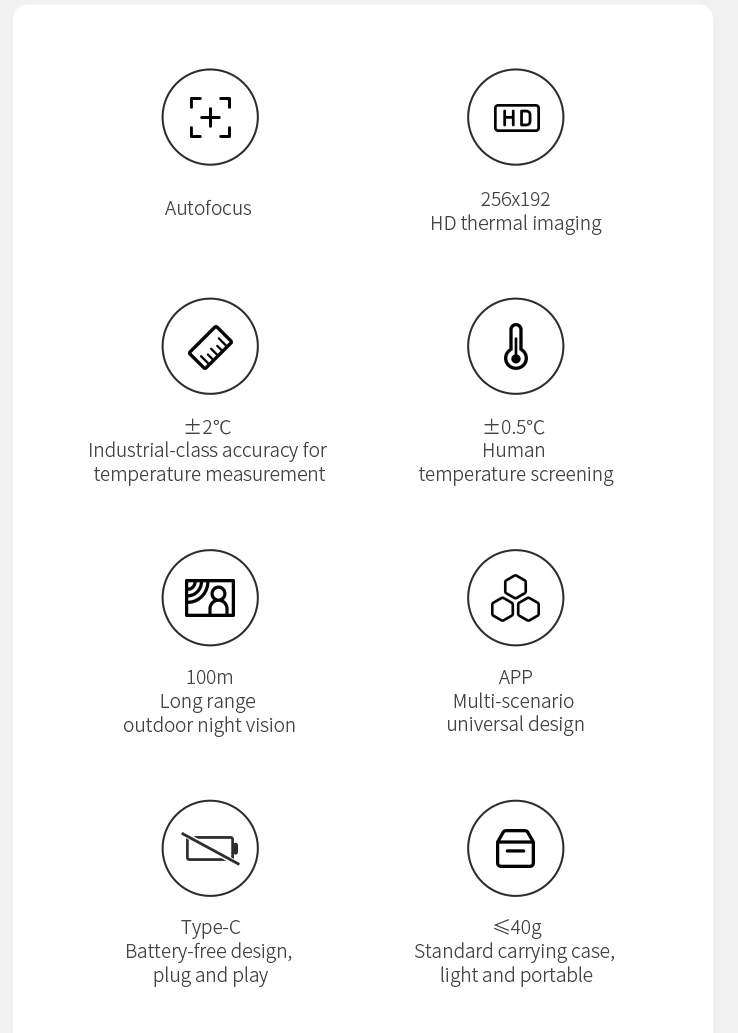 Efficient and safe temperature mass screening
Search and rescue
Pet searching
Camping and hiking
Indoors, outdoors and industrial applications
Accuracy of ±0.5 °C and an effective distance of 0.5-2.5 meters for human temperature measurement
Autofocus
High definition thermal imaging with 256×192 resolution
+2 °C industrial standard accuracy for temperature measurement
Human temperature screening with ±0.5 °C accuracy
Outdoor night vision with long range of 100 m
Battery-free design
Connect with phone using USB Type-C plug and play connector
Light and portable
MobIR 2T is equipped with a 3.2 mm IR camera lens
MobIR 2S, it comes with a 7 mm IR camera lens
IR thermal MobIR

2 series versions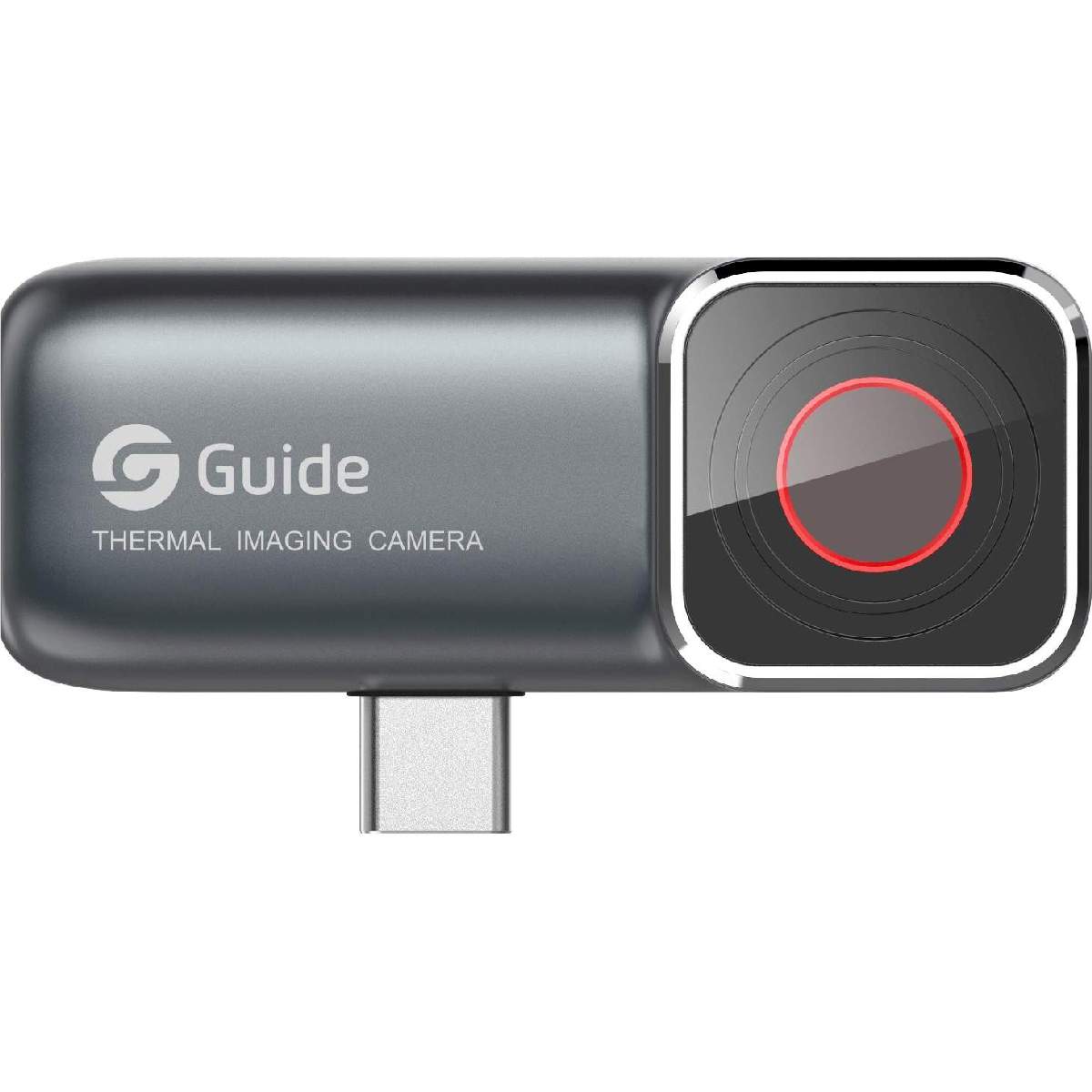 The MobIR 2 series includes two versions: MobIR 2T and MobIR 2S.
MobiR 2S features
7 mm lens
100-meter night vision
Temperature measurement
Outdoor night vision with picture recognition (till 100 meters)
Industry standard temperature measurement with accuracy of ±2 °C and a wide range of -20 to +150 °C.
MobiR2T features
3.2 mm lens
Human body and conventional temperature measurement
Screening the body temperature of many
People at the same time with accuracy of ±0.5 °C
Industry standard temperature measurement with accuracy of ±2 °C with a wide range
of -20 to +150 °C
The MobIR 2T comes integrated with a 3.2 mm lens. This lens is useful for measuring people's temperature, as well as industrial temperature measurement.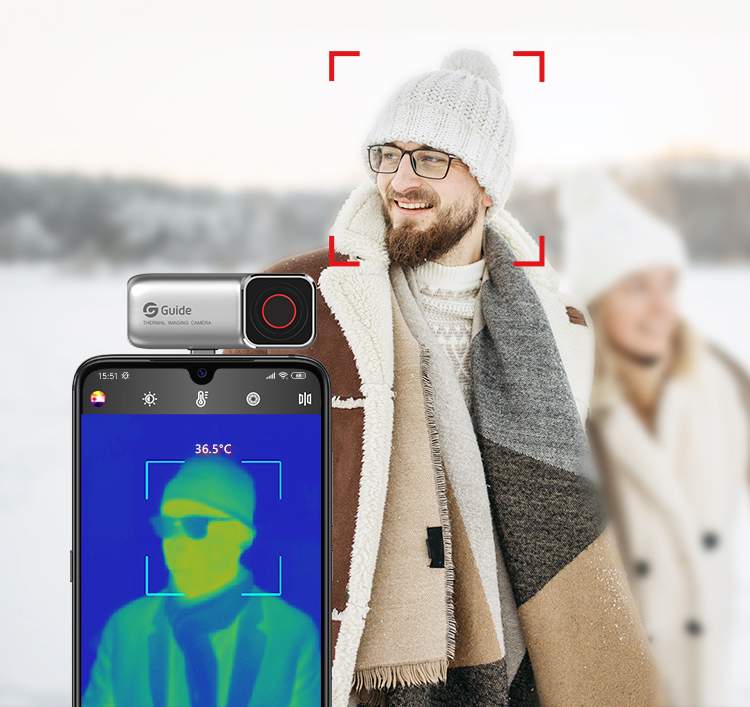 The accuracy of the lens is ± 2 °C compared to industrial-class test devices. On the other hand, MobIR 2S comes integrated with a 7 mm lens. It even boasts a night vision feature with a maximum range of 100 m. Not to forget that it offers industrial temperature measurement as well.
World's first IR thermal camera price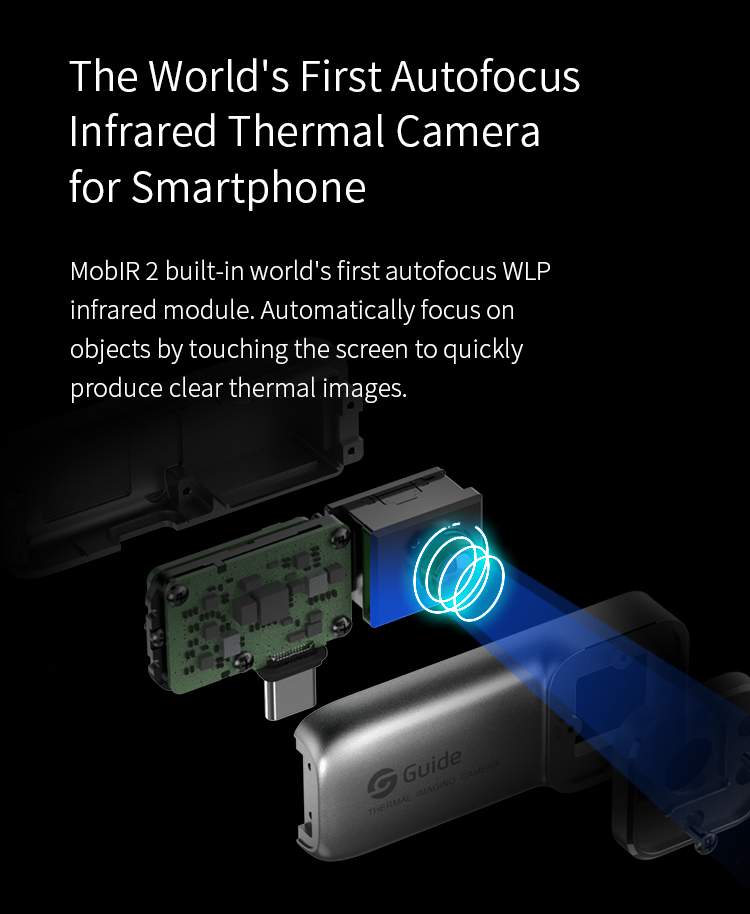 The company's versatile MobIR 2 series is quite reasonable in terms of pricing. However, the exact prices are not revealed yet. But being a wallet-friendly device, it's likely to meet every consumer's needs. Moreover, the device is well-positioned to be everyone's indispensable everyday tool in the coming few years.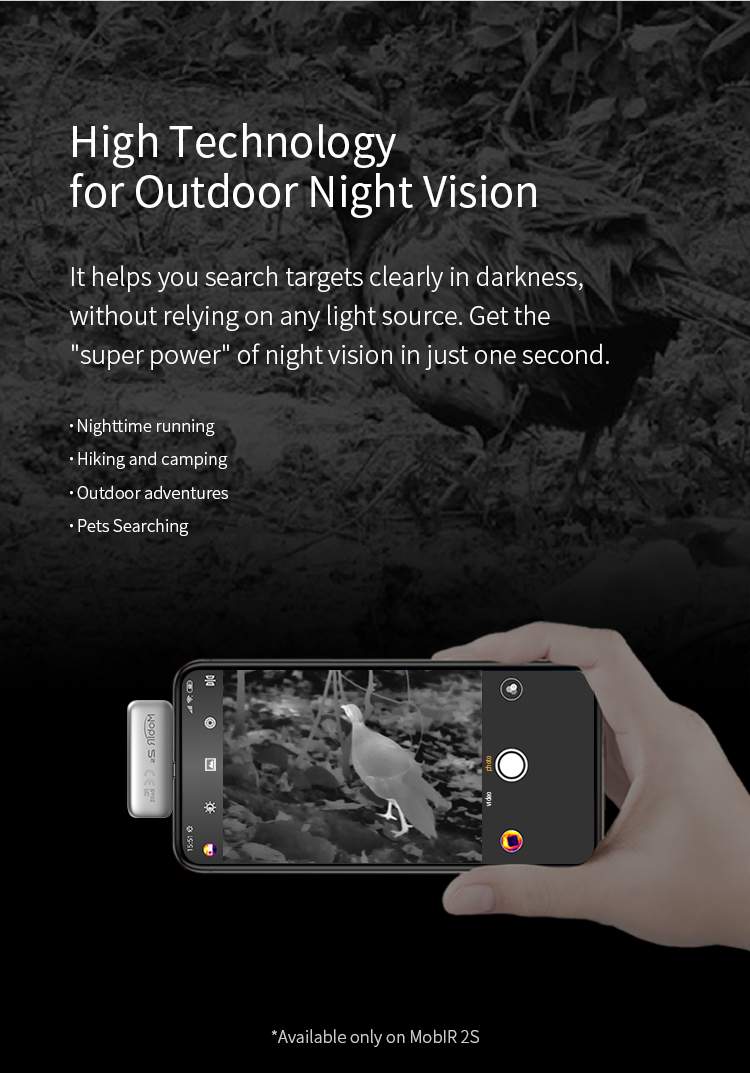 If you are interested to check it up close, you can experience the latest MobIR 2 series in action at booth # 15995 at CES 2022 in Las Vegas from January 5th to 8th, 2022.

All images via Guide Sensmart