Elon Musk, Tesla CEO, has recently announced that his company is also branching out to make humanoid robots. He outlined the details of the new Tesla Bot, called Optimus at the recent TED conference. According to Musk, it will be a human-shaped general-purpose worker-droid.
Tesla's Optimus bot specs
Being 5-foot-8 (172 cm) tall and weighing 125 pounds (56.7 kg), this humanoid robot seems to be a perfect fit for working in an environment surrounded by humans. It can also dead-lift around 68 kg and carry approx. 20 kg of weight. However, for now, it is planned to travel only 8 km per hour.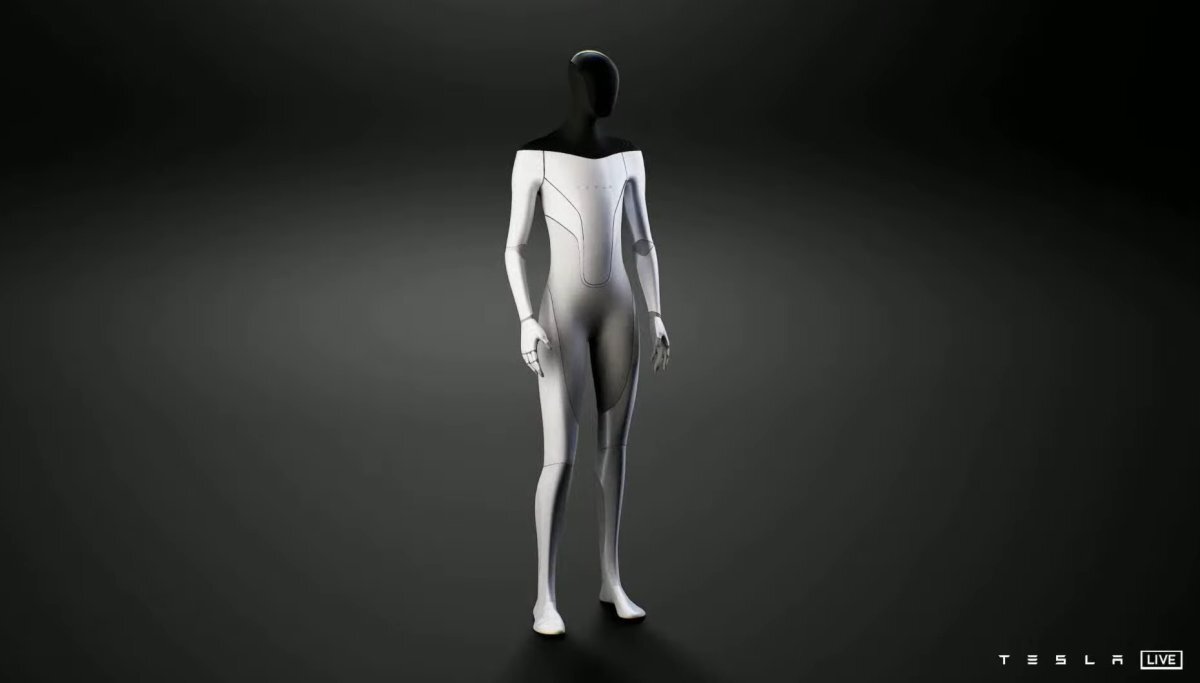 This bot will integrate with Tesla Autopilot software along with the right cameras to work as per the neural network for its FSD (Full Self-Driving) software. Its neural network works like the human brain in Tesla's self-driving EVs to analyze the surroundings through integrated cameras. It also determines what one needs to do when struck with some obstacles by labeling and recognizing different images and routes.
Bot loaded with your personality
While conversing with Mathias Döpfner, CEO of Axel Springer, Musk mentioned that this humanoid bot also lets users download their personality into it.  They can do so by downloading some of their brain characteristics into the robot, including some of their personality traits. Although this feature is not meant to replicate everything you do or like, it will help you preserve your precious memories for life.
Why Elon Musk is focusing on Optimus bot?
Well, the reason behind Musk's diverted focus on the Tesla bot is basically to improve the AI for its autonomous vehicle technology. How? In 2017, the carmaker claimed that driverless vehicles would easily travel from LA to New York without any incident. But his prediction failed, as artificial intelligence did not work as he had supposed.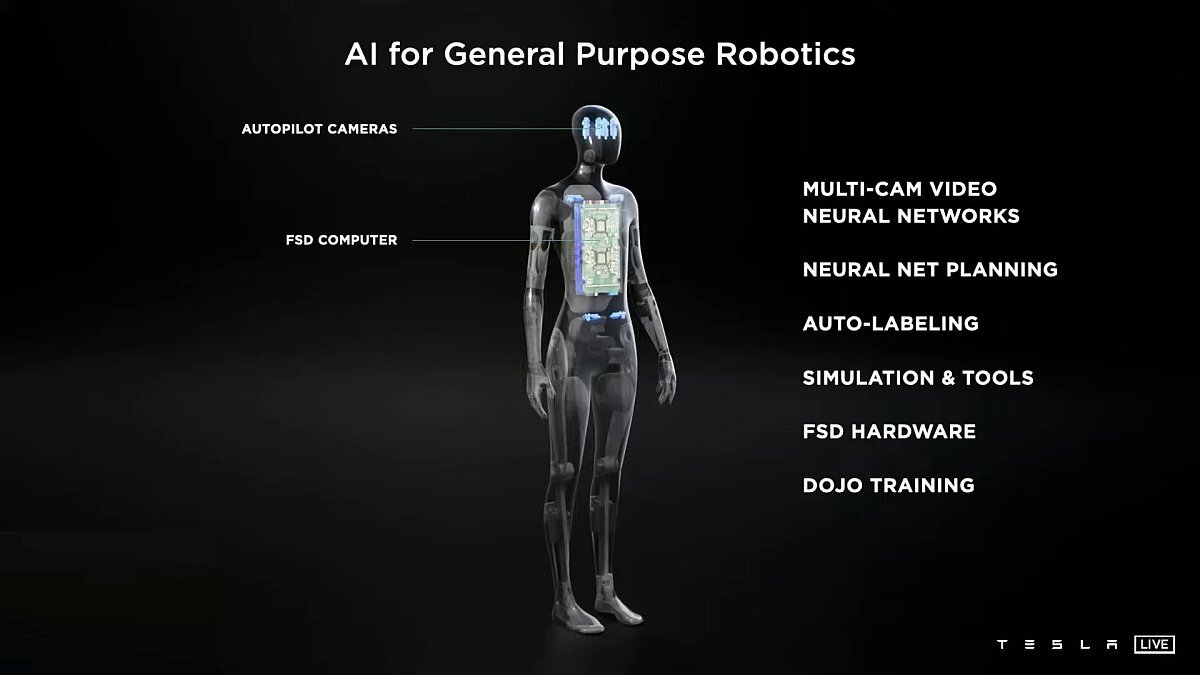 Recently, he mentioned that it took some time for him to realize that to solve the issues with his self-driving cars, he first needs to solve AI problems in the real world. Therefore, he is planning to bring this humanoid robot to the world to first understand how it works around the human environment.
With that, Musk and his Tesla bot team will focus on how AI functions as per-human behavior. Once it's understood, the team can easily integrate real-world AI technology into their self-driving cars.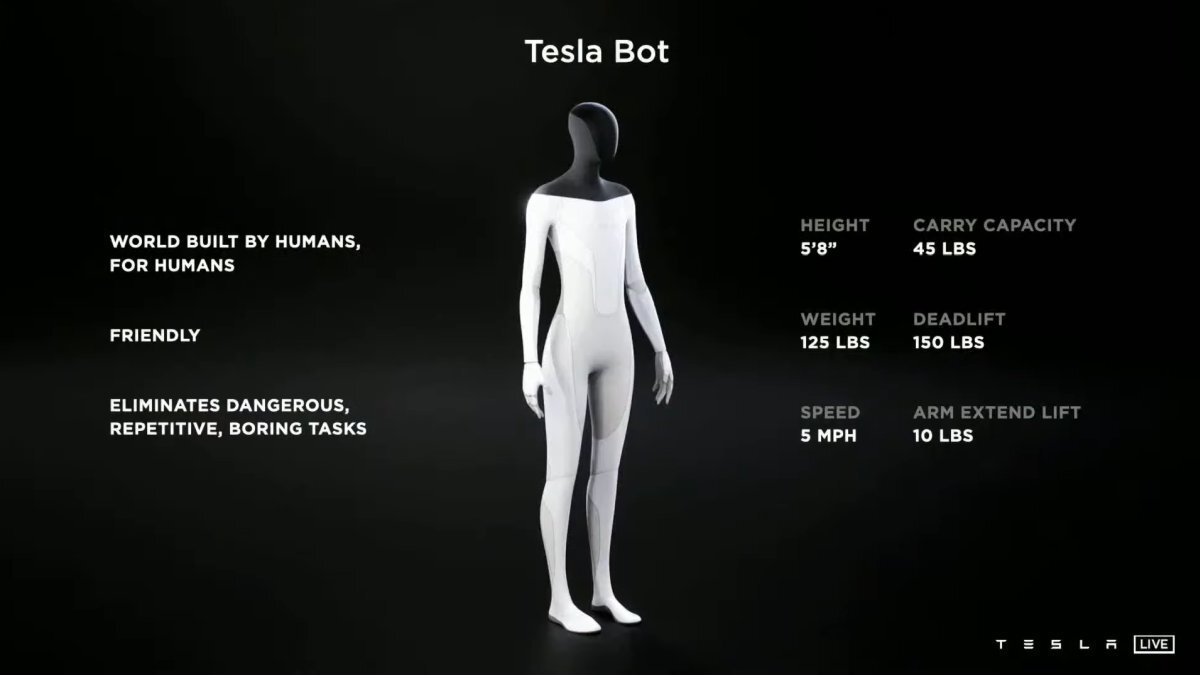 For now, the first version of Musk's Optimus will be to perform tasks that are boring, repetitive, and dangerous for humans. For instance, it will help them with labor-intensive tasks. However, he also brushed away any concerns related to robots taking away the jobs of humans.
Some concerns that this humanoid bot raises
The Tesla Bot is one step toward the Tesla CEO's bigger vision of creating superhuman technology. However, this huge plan also raises some serious concerns. For instance, is Musk's vision responsible for humankind? Well, as mentioned before, this bot can download one's personality.
So, wouldn't it be dangerous? How does the company plan to avoid any misuse of this robotic technology? Who's to blame if anything wrong happens?
These are some genuine and deep questions that this humanoid is raising for now. Musk has to clear all these concerns before working on this new technology. If there are serious measures are taken to address these questions, this technology can open up revolutionary future opportunities for many people across the globe.
Release Date
So far, there has been no specific deadline for this prototype's release. However, Musk hints at the conference that the bot could go into production in 2023. But we are already in doubt—as Musk has already made many big promises about various futuristic creations.
And, many people are still awaiting them. For instance, fully self-driving cars, Tesla Cybertruck, and one million robotaxis by the end of 2020 are some of his visions that are still in their prototype phases.
We understand that there are many technology-based challenges to tackle by Musk. And, based on that, we cannot confidently say when this new Tesla Bot will get into production and finally release.