The renowned James Dyson Award is an international design competition that's held annually. The aim of this design award is to encourage aspiring inventors and engineers to find new ways to resolve issues around us through technology.
Now, for the first time in 17 years of this award competition's history, a Singapore team has bagged the International Winner title for their wearable biomedical device called HOPES, an acronym for HOme Eye Pressure E-Skin Sensor.
Hopes—wearable glaucoma testing glove and sensor
This device comes in the shape of a handy glove created by Kelu Yu, David Lee, and Li Si (all PhD graduate students) from the National University of Singapore (NUS). Kelu Yu came up with the idea of creating this device during her father's glaucoma diagnosis and treatment in 2019.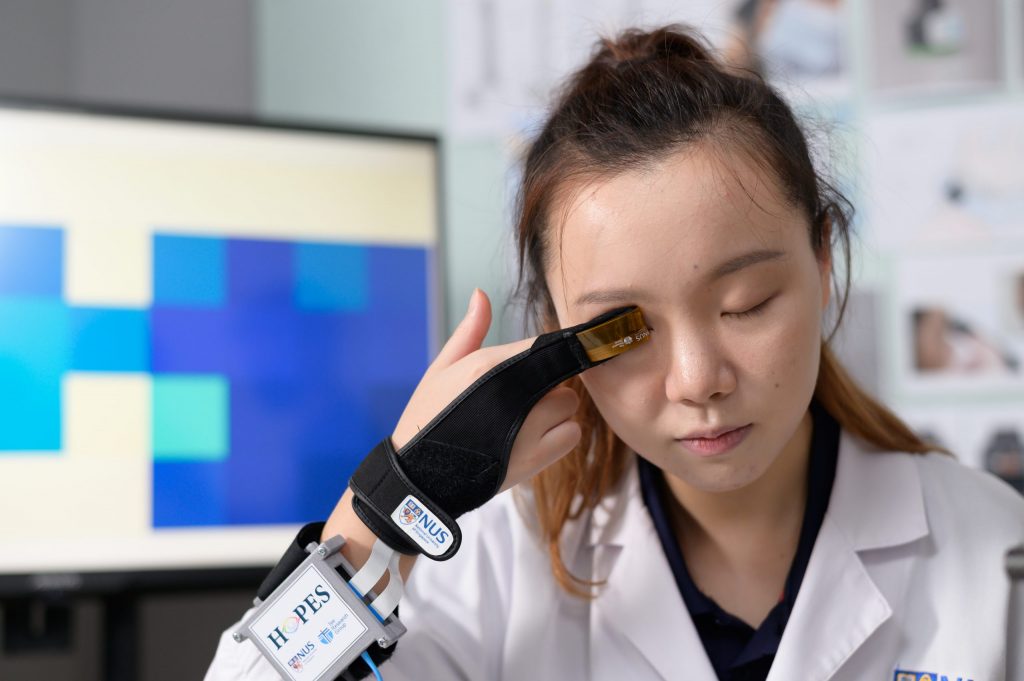 After watching her father undergo the discomfort of visiting multiple hospitals, she determined there was a global requirement for such non-invasive, painless and accessible technology for Intraocular Pressure (IOP) or eye fluid pressure measuring and monitoring. After all, glaucoma is the second most common cause of blindness throughout the world.
At-home glaucoma test wearable device
HOPES home glaucoma testing device offers a DIY and non-invasive method of monitoring of IOP, which is essential for prevention and diagnosis of glaucoma. Generally, a glaucoma patient have to visit the hospital regularly for IOP measurement and undergo painful process of IOP pressure testing with a probe pressing onto eye cornea.
The home glaucoma testing kit contains a wrist-mounted device connected to the glove with a sensor attached to its index finger.
How does the HOPES device measure IOP?
This kit enables the users to take the at-home test for glaucoma. The user needs to place the index fingertip of this glove at the center of closed eyelid and keep waiting for the completion of the test. A notification is received on your Bluetooth connected phone (and sent to your doctor) when the test is complete.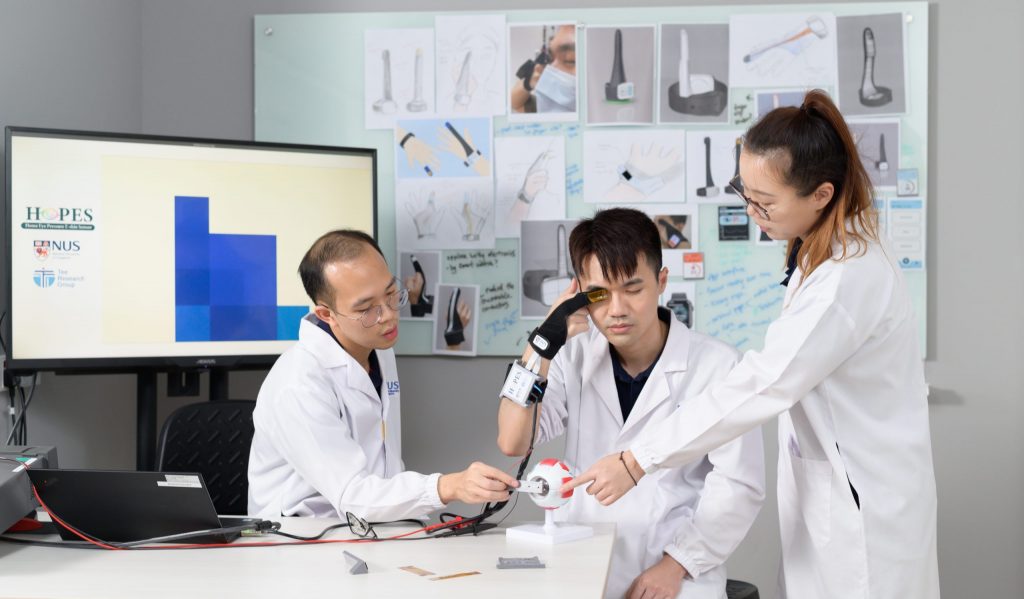 The biomedical wearable device includes a glove, a sensor, and a mobile application. The device's sensor senses the dynamic pressure from the patient's eye with sub-millimeter level accuracy of manometric units. It further uploads the data to be accessed by doctors remotely.
The integrated sensor captures dynamic pressure information from a particular eye due to the sub-millisecond precision. The paired device gets instant intraocular pressure data without any hassle. So, even a beginner can take a glaucoma test without any assistance.
It is basically a less invasive and highly accessible way to monitor one's eye pressure. Checking the intraocular pressure is important when it comes to diagnosing the condition.
Future of ocular tonometry
The glove's creators are planning to bring HOPES to the market after this product is well-refined with an improved algorithm and more precise data. The designers are also looking for ways to apply the same sensor technology to other healthcare monitoring apps.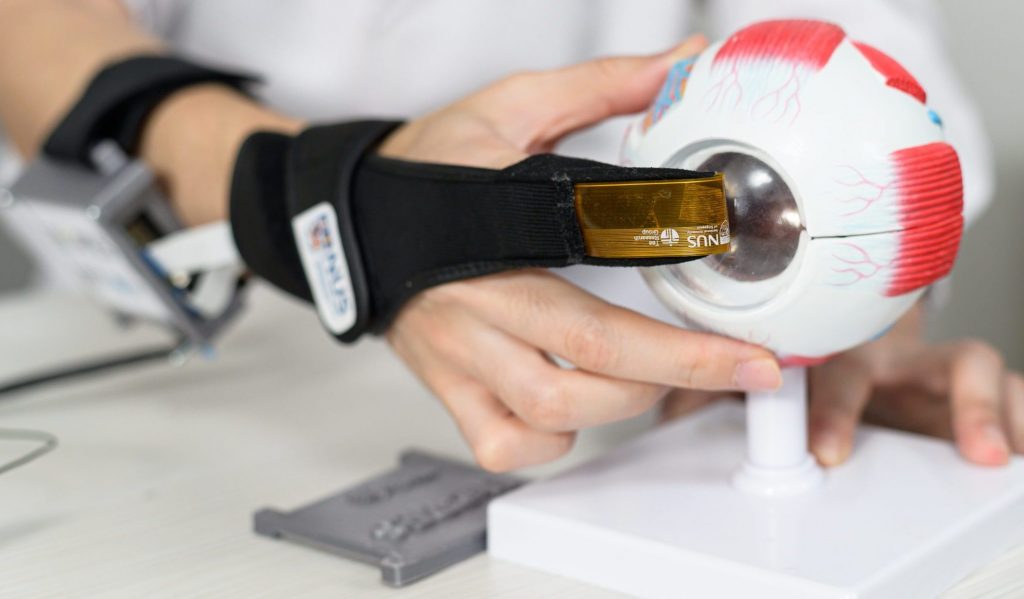 At-home ocular tonometry health techs can bring paradigm shift in eye care and telemedicine in ophthalmology. Such low-cost techs would bring significant changes in the lives of people where healthcare facilities are not adequate/accessible or the per-capita income is low.