Have you ever felt like heaving something heavy while carrying a heavy laptop every day to work? If so, India-based Nimo Planet's new smart glasses are perfect for you. It is because these are your new mini-laptop with access to six screens. So, you can get a complete computer-like experience while wearing a pair of these smart glasses.
Nimo smart glasses design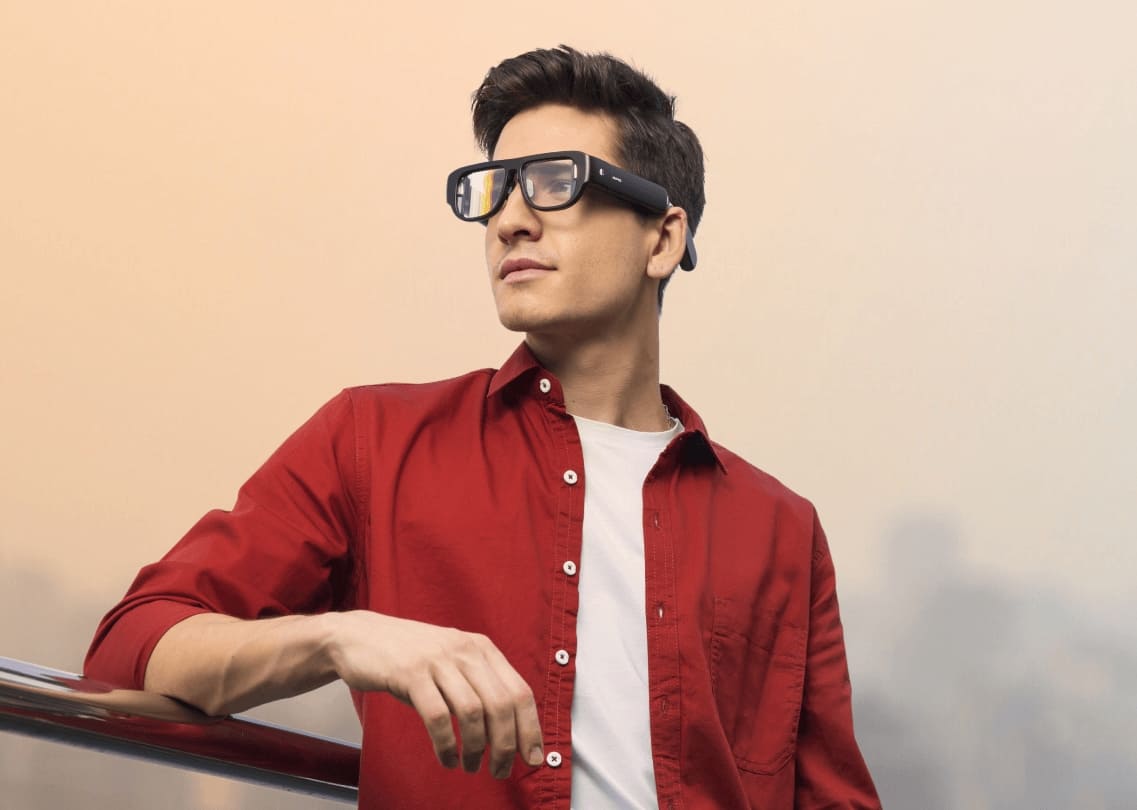 From the design perspective, these are not very stylish frames, but seem to be practical for future use. The beta version boasts chunky arms, and the final product is estimated to weigh somewhere around 90 grams. The glasses appear more like a refined pair of glasses with adjustable hinges that are easy to fit various head sizes.
Futuristic mini workspace for employees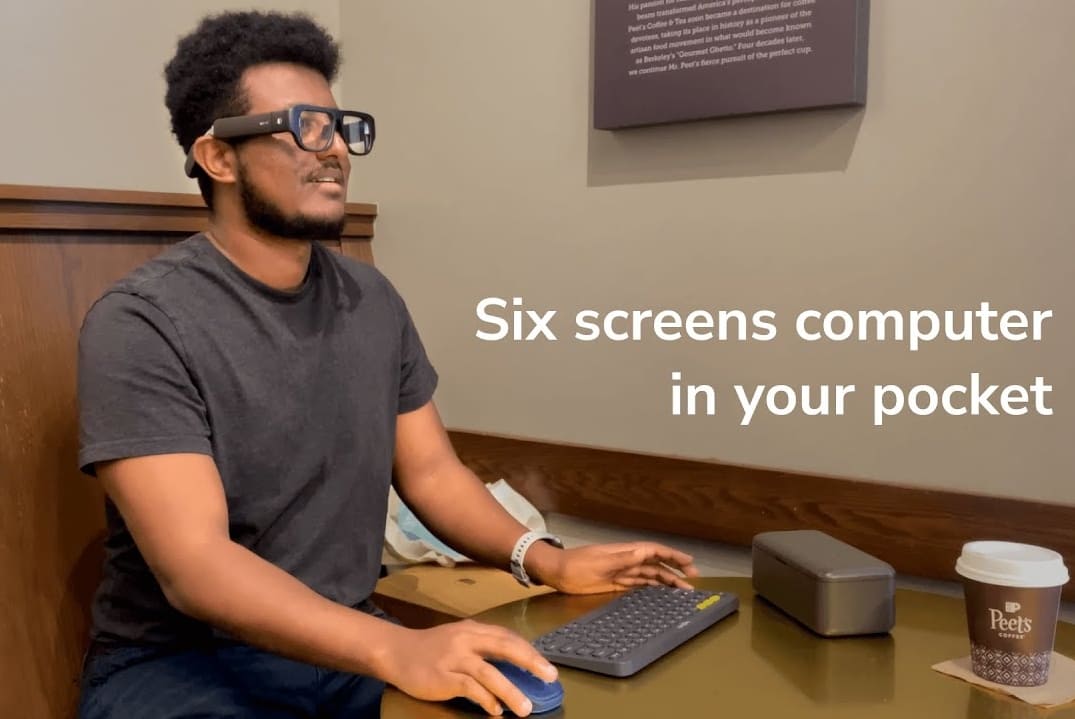 These smart glasses run on Qualcomm's Snapdragon XR1 processor and also boast dual 720p displays on each lens' edge. According to WIRED, smart glasses offer you the virtual equivalent of a computer screen (50-inch).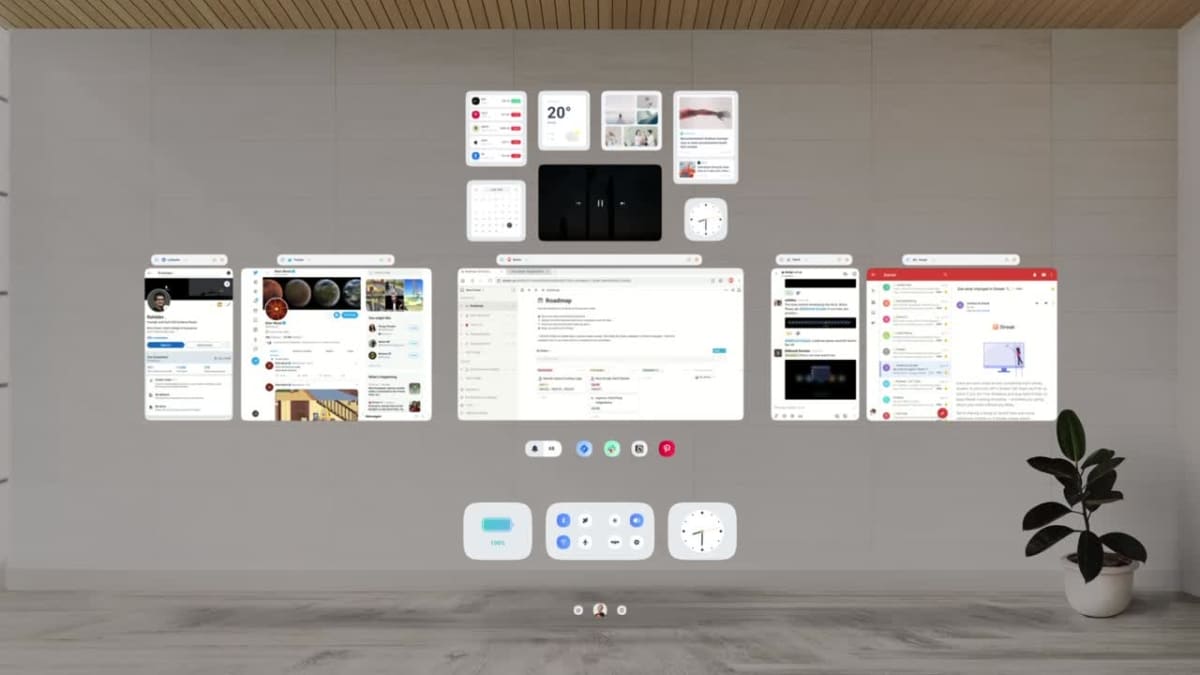 There are no speakers, cameras, or other augmented reality fun mechanics. It is because the company aims at creating a futuristic workspace for employees to work on the go.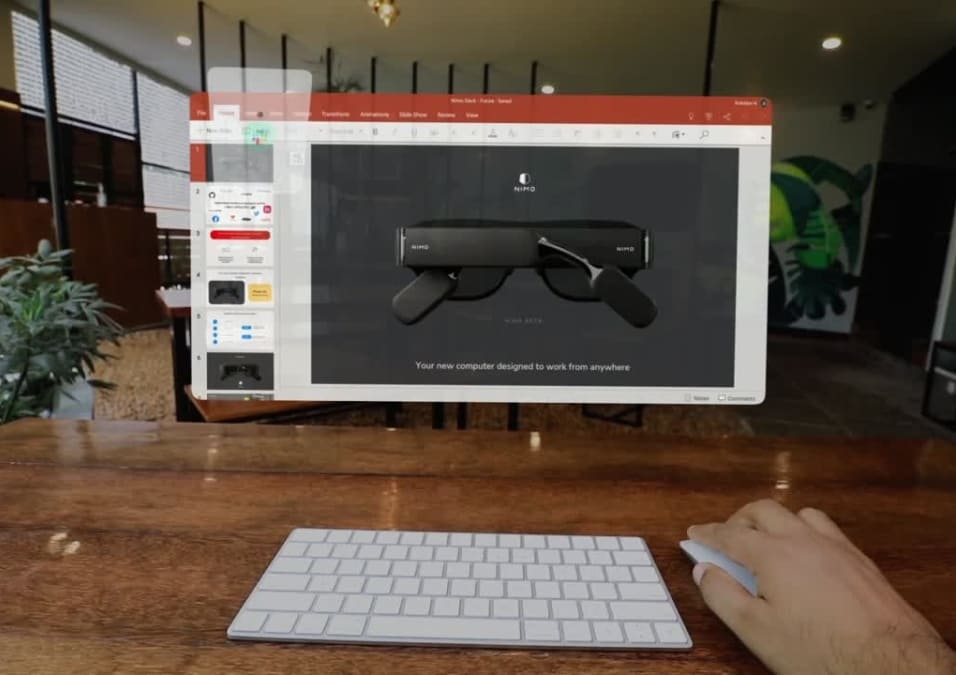 And, the best part is that the wearer gets to switch between six different screens, widgets, or apps just with a right-click or by simply turning their head. For example, you can quickly check one app and rapidly go back to another app you were using before.
Nimo 👓 is designed with Productivity in mind. We are learning from more people 👫 and optimizing Nimo OS better. Here we created a Graphical Overlay of Nimo OS for better understanding.

Reserve nimo at https://t.co/AGsjFYgTZP pic.twitter.com/dL2Q2mtHMs

— Nimo Planet (@NimoPlanet) May 5, 2022
Connectivity & performance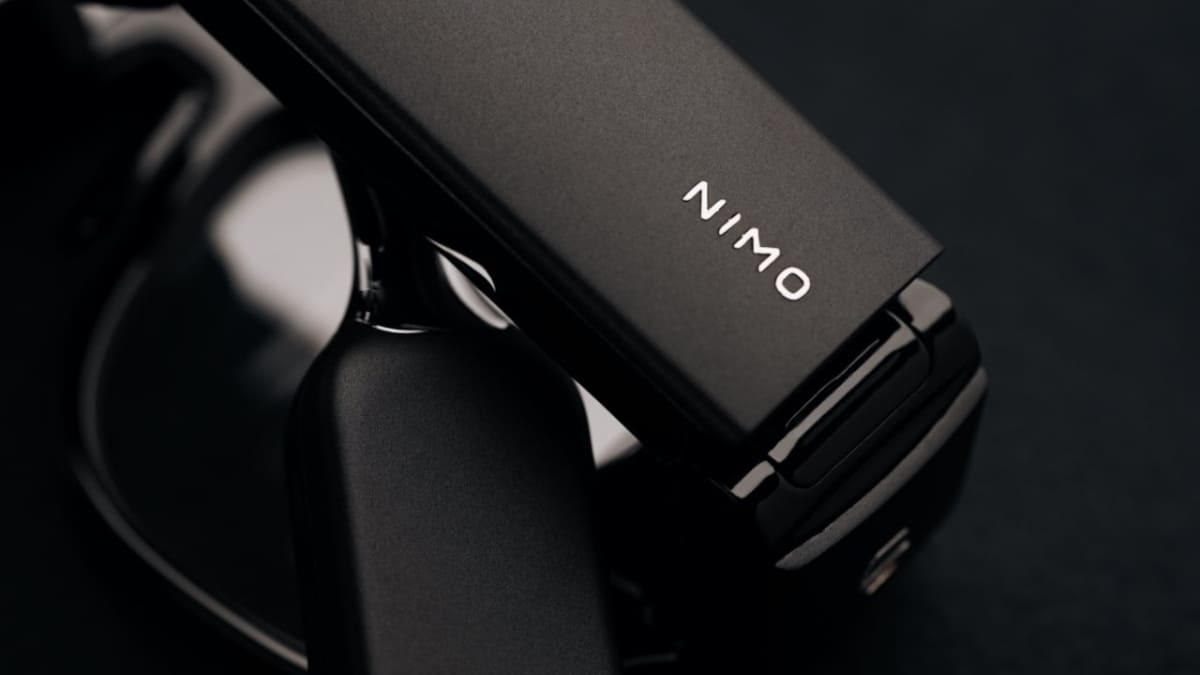 The glasses even support various productivity apps and Android operating systems. You can connect these glasses to Bluetooth as well. So, you can easily pair a mouse or keyboard to enhance your work productivity. Or connect them to a Wi-Fi or a mobile Hotspot for receiving and sending data.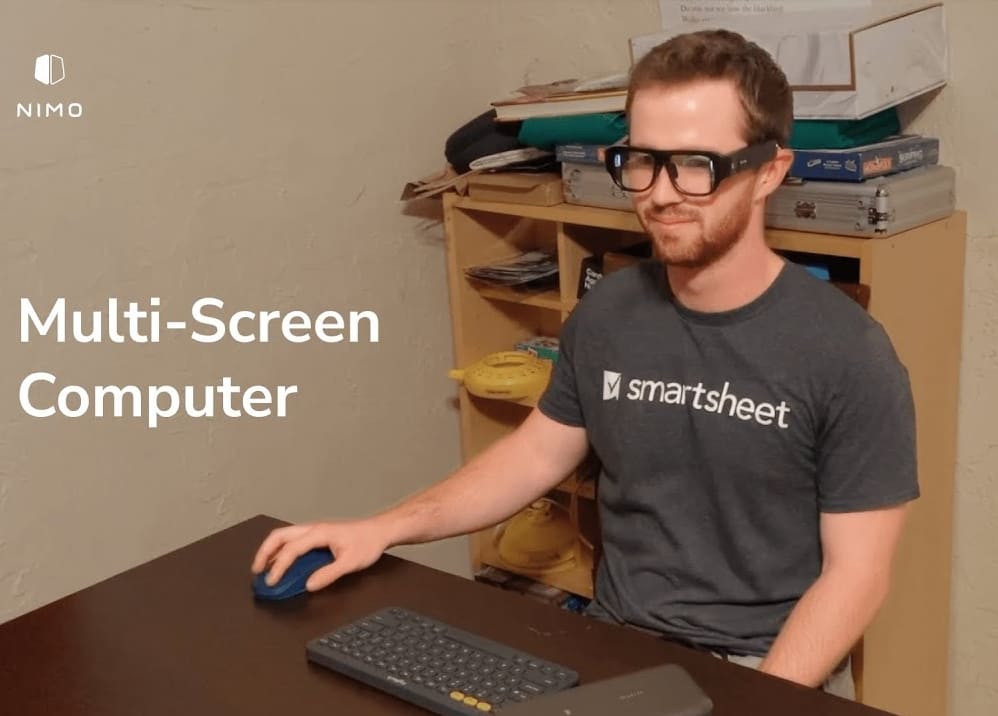 As far as performance is concerned, Nimos glasses can run straight for up to two and a half hours on a single full charge. Its carrying case also acts as a charging dock with its built-in battery. This carrying case reminds us of wireless earbud cases.
Nimo smart glasses features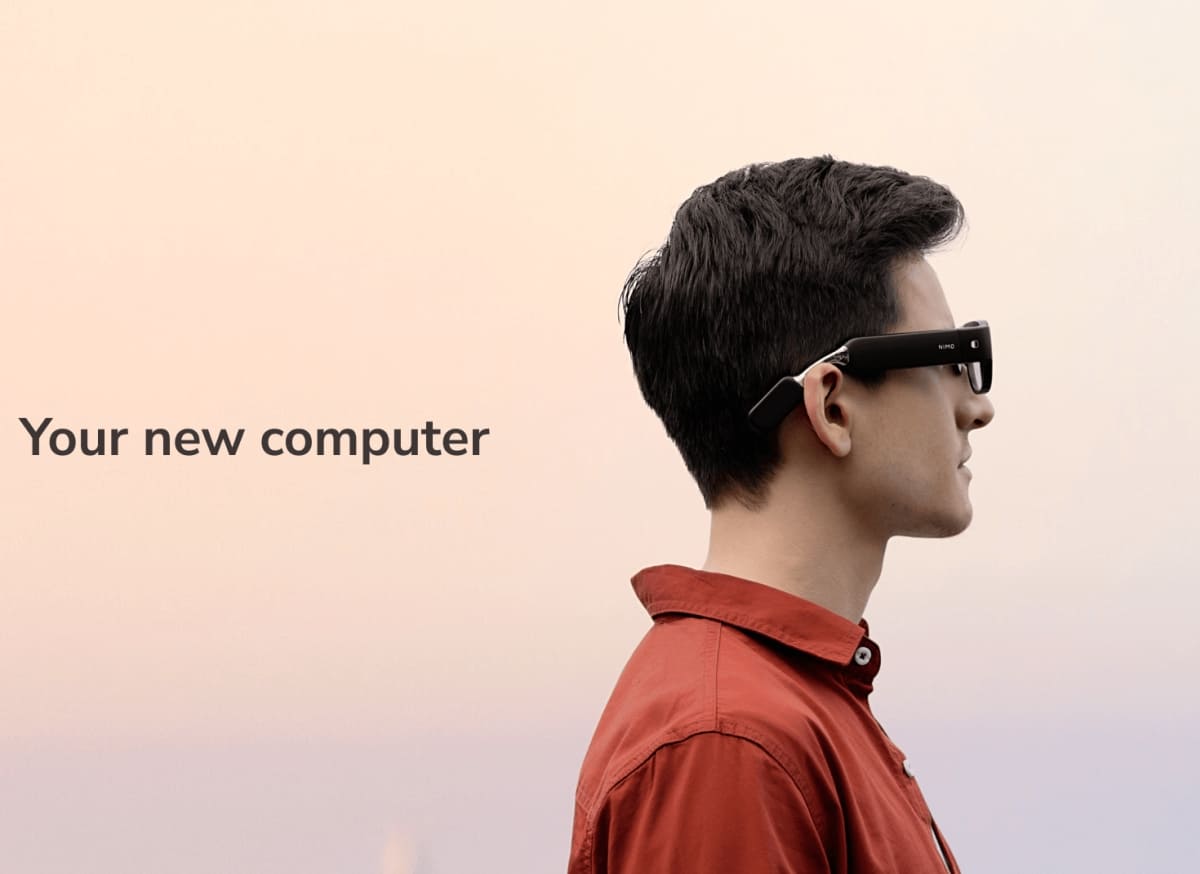 Integrated computer with CPU, RAM, ROM, Wi-Fi, Bluetooth, and mic
Supports Bluetooth keyboard and mouse
Connected smartphone can be used as keyboard / touchpad
Supports voice commands
Foldable glasses
3 hours battery life (6-7 hours with Nimo charging station)
Supports 1000 web and android productivity apps
Comes with a carrying case that also works as charging station
Supports headphones & speakers pairing over Bluetooth
A camera can be connected over Wi-Fi
120 grams weight
Price
Want to take your smart glasses game to another level? You can consider grabbing the Nimo smart glasses in the first quarter of 2023. It will be available throughout India and the US.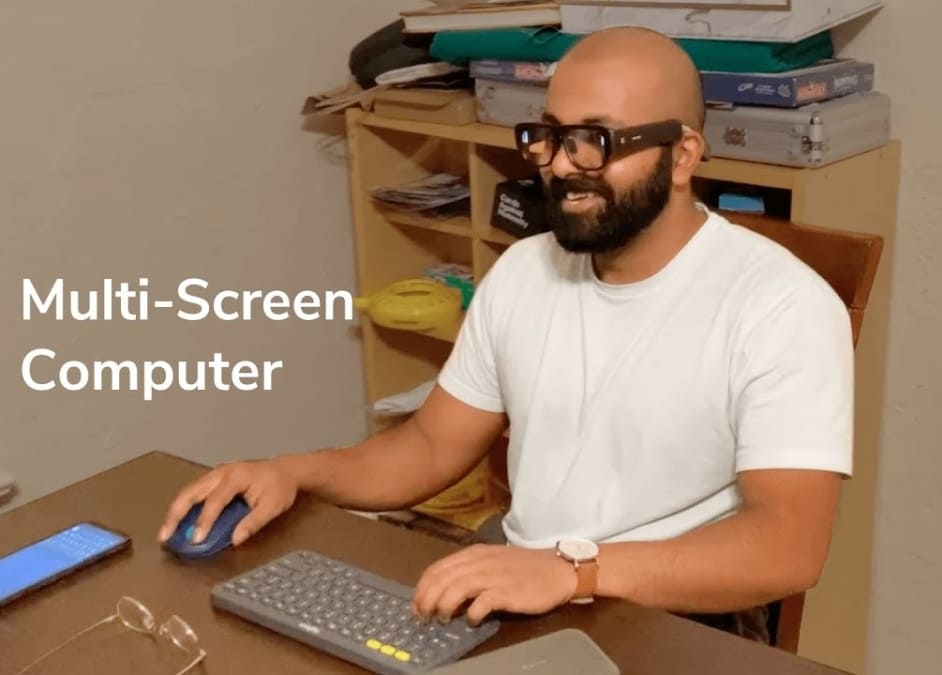 The smart glasses will cost you around $799 (including taxes). However, you can even reserve a pair for yourself for only $19 through the official Nimo Planet website.