As the autumn season draws to a close, frigid winter causes bikers in arctic regions to take a break from riding. Not any more!
Thanks to Arosno, a French startup that has developed what it calls the 'world's first electric snow bike.'
Dubbed E-trace, it looks like a hybrid of an electric mountain bike and a snow sled. The electric snow bike is a great way to cycle in snow.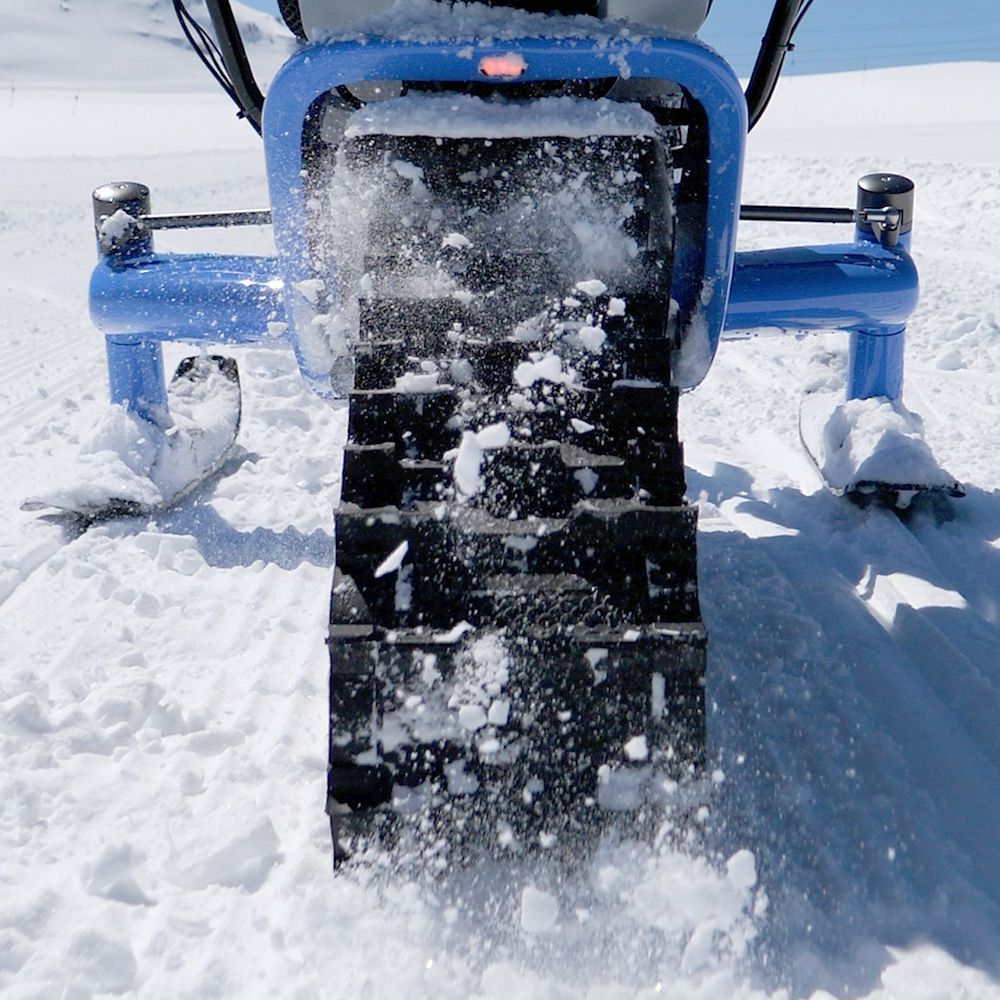 This electric snowmobile was on display at Eurobike 2021, which took place in Friedrichshafen, Germany, at the beginning of this month.
Arosno E-trace electric snow bike function & features
The integrated 250-watt Sachs RS motor, which is powered by a removable 48-volt lithium battery, increases the rider's pedaling effort. According to estimates, this system can reach a top speed of 25 km/h and can travel up to 28 miles on one charge.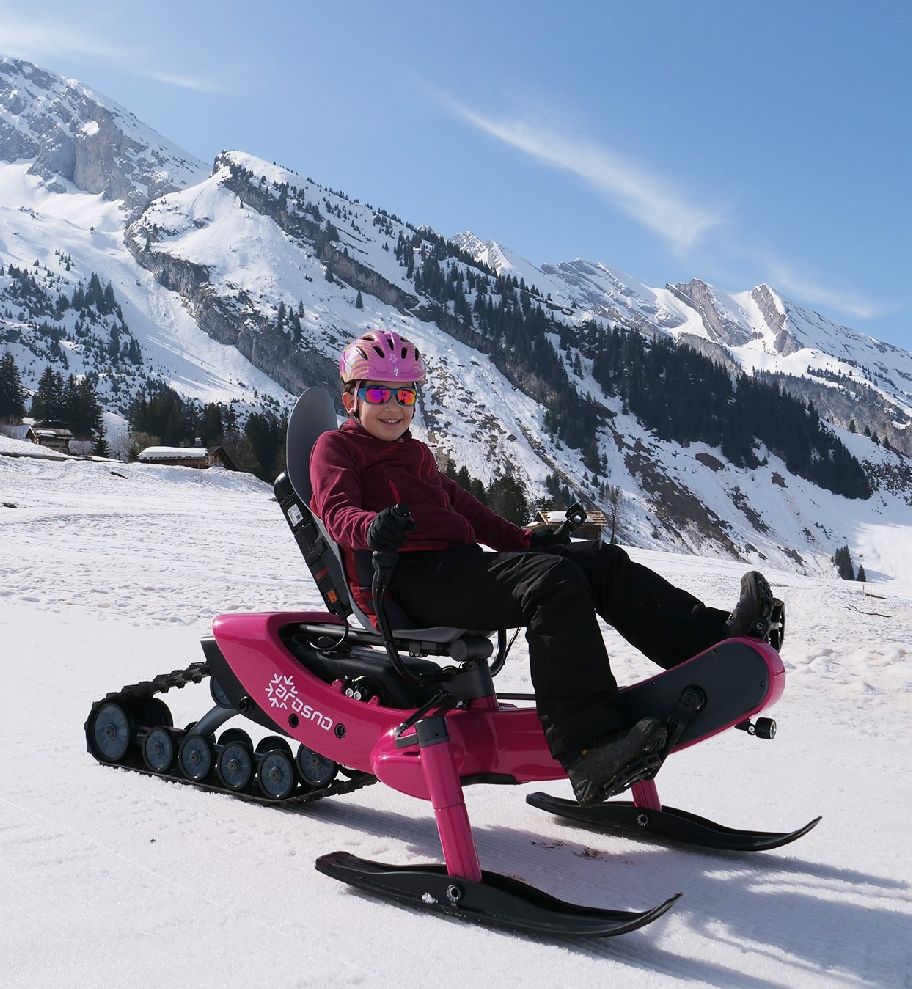 Weighing 99 pounds (45 kg), the electric snow bike has a maximum weight capacity of 265 pounds (or 120 kg). Some of the most standout features and parts of this electric snow bike are:
A SACHS RS motor delivers power output of 250 watts and 110 Nm torque
Removable battery pack of 48 Volt rating and 946 Wh capacity
45mm front suspension
Magura MT5 hydraulic disc brake
Enviolo variable gearbox
Supernova E3 tail light
Supernova Mini 2 Pro headlight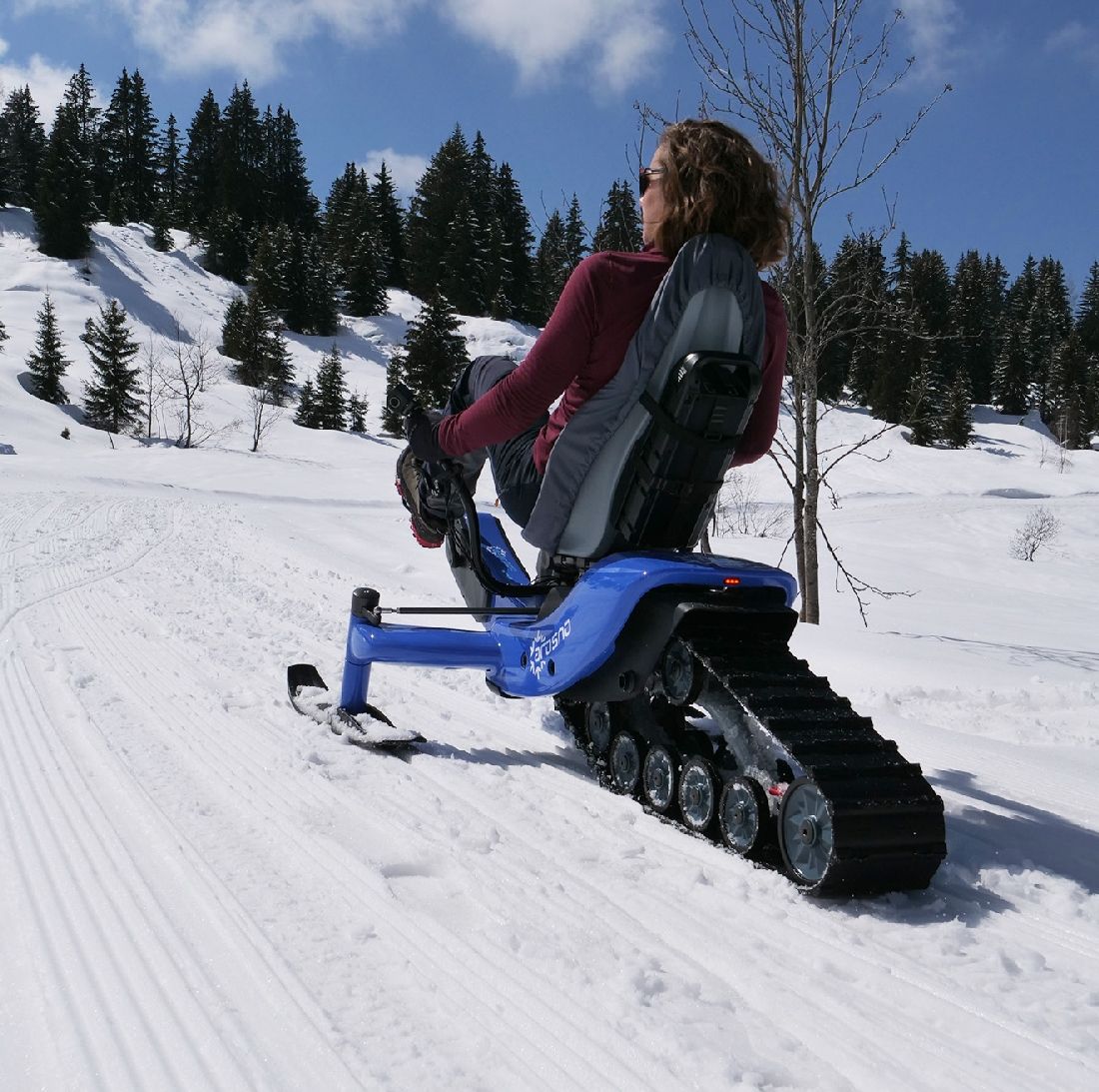 In addition, there is a rack for storing an extra battery.
Inspiration behind Arosno electric snow bike
It is a great mix of sledding and cycling, with snowmobile design influence. The electric snow bike takes the biking concept to the next level by combining it with sledding. A reliable and safe way to surf on the snow surface in general.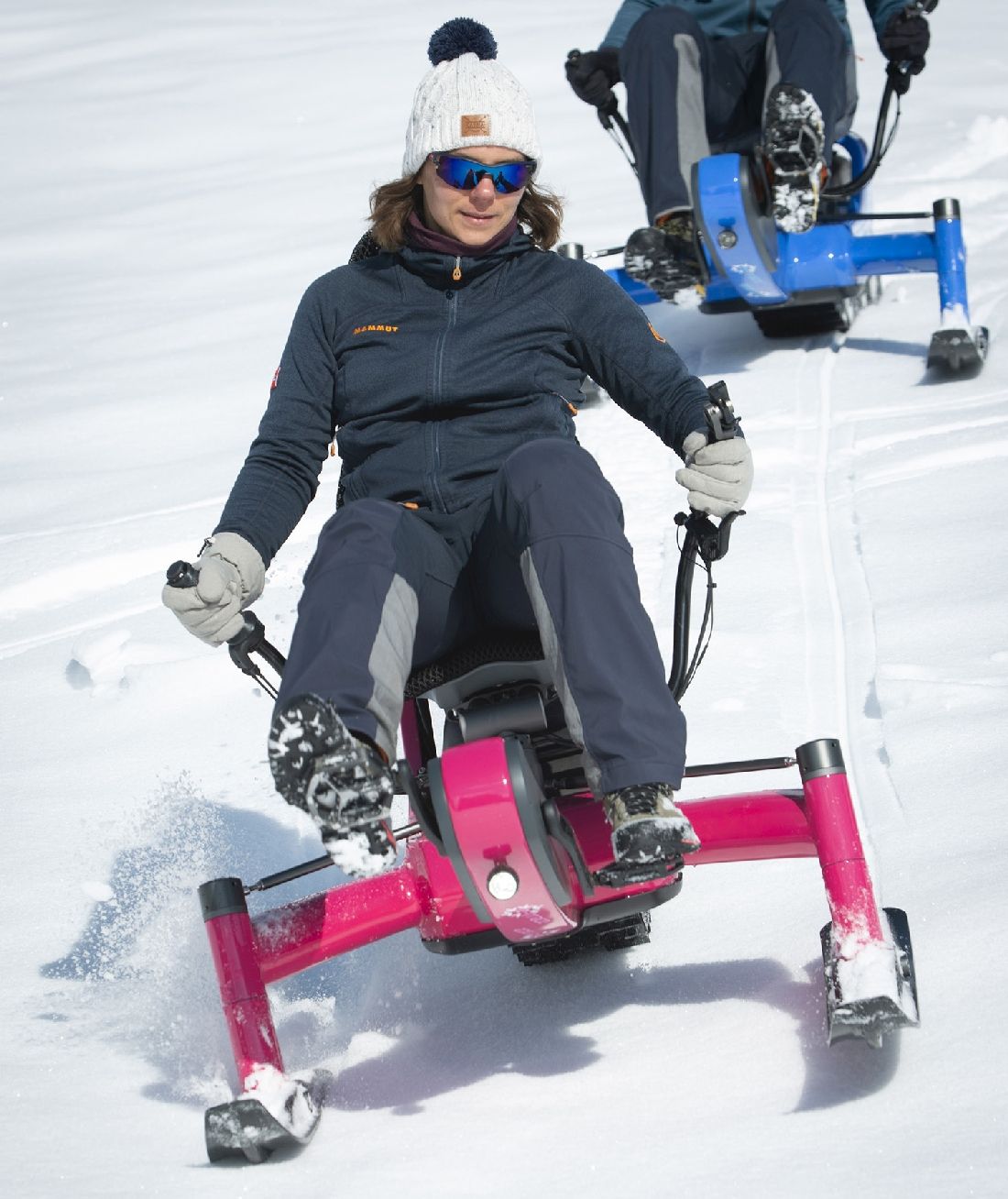 For extra safety, the electric snow bike has two skis on the front, a track on the back, and a pedal section with levers for ease of movement. As the winter approaches, you will be compelled to bring this e-bike out on the snowfields with you. Due to the fact that it can be ridden in the snow just like a regular road bike, bikers will be happy to paddle the E-trace on different terrains and routes.
Related Story: Verve InfoCrank 3D Ti – A 3D-Printed Sturdy & Pricey Power Meter
Arosno electric snow bike price
Do you think Arosno E-trace is your cup of tea? If so, you can pre-order it now through the company's official website. The price, due for its scheduled delivery in November, is €7990.