How about an umbrella for your phone? While an umbrella is essential device during summers (mainly for people living in and around equatorial region), it could be a great accessory for your smartphone.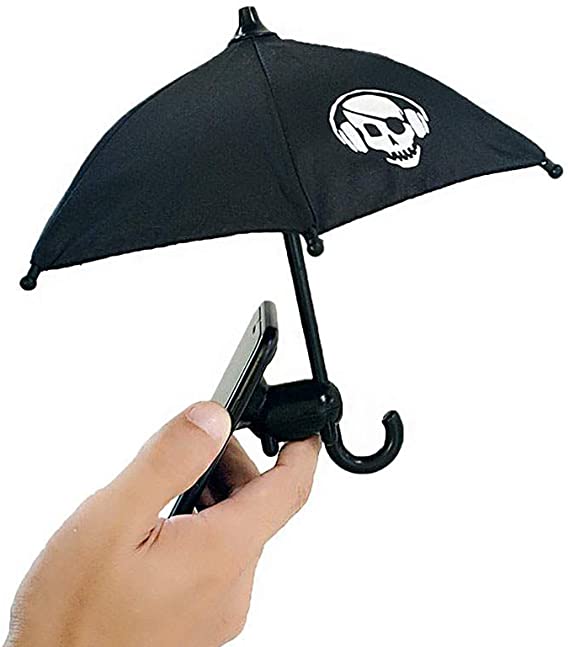 At least this is what the makers of Phone Umbrella think. This is a tiny umbrella attachable to a smartphone through silicon suction-cup holder to protect your smartphone from sun and water impact.
Protect your smartphone with a phone umbrella
It means that people struggling with texting addiction could use it on the go without the fear of rain, dirt, or hot sun damaging their phones.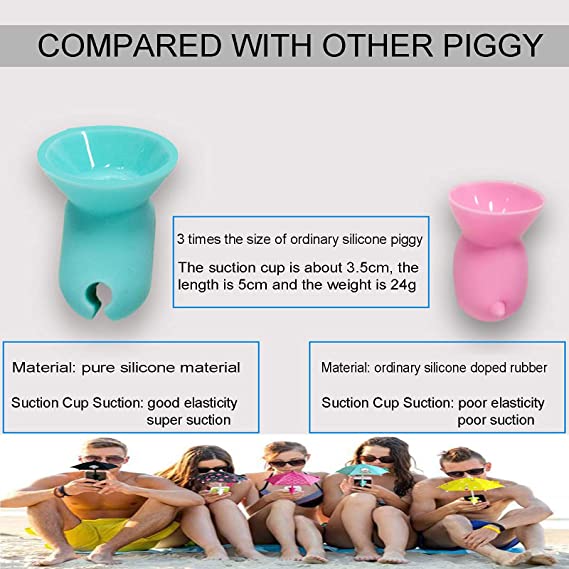 To use this miniature Phone umbrella, the consumers need to attach the suction cup clip on this device to their smartphone's back. Once it's fixed to your phone, you can enjoy its weather-resisting features.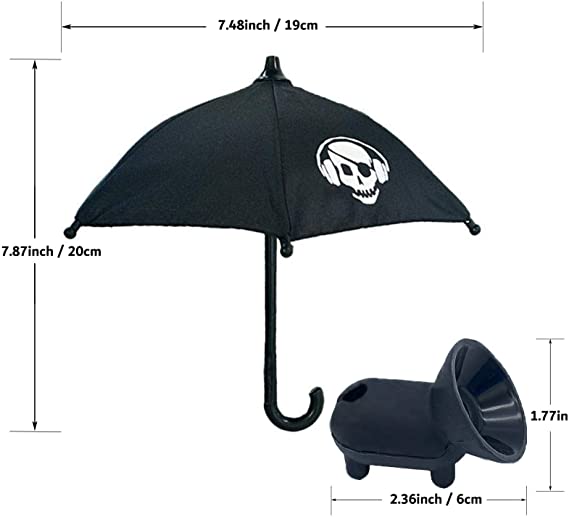 You can use it as a light-proof and sunshade-preventing device outdoors and as a mobile phone holder at home. And, you are likely to get many compliments due to its attractive design.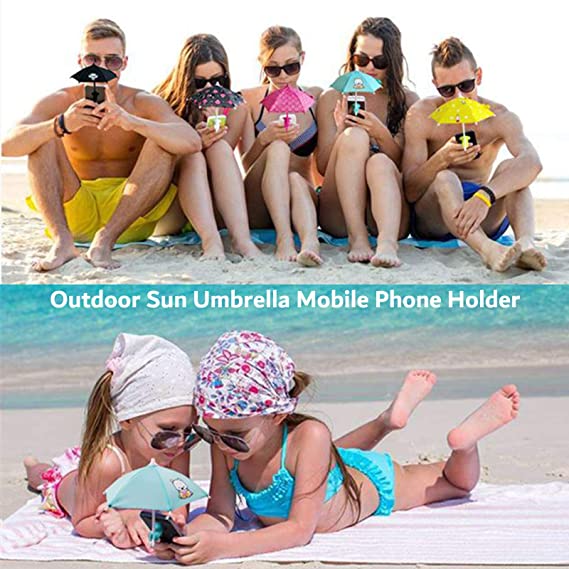 Hence, this unique phone accessory will be a great conversation starter on a beach, park, or any other outdoor location where you take it.
Boasts eco-friendly materials & quirky design
Made using environmentally-friendly plastic and silicone, this durable and sturdy phone holder comes with a non-slip pad at its bottom. It means that it holds your smartphone with better stability. It even comes with a strong adsorption capacity, and it's useful in different conditions and environments.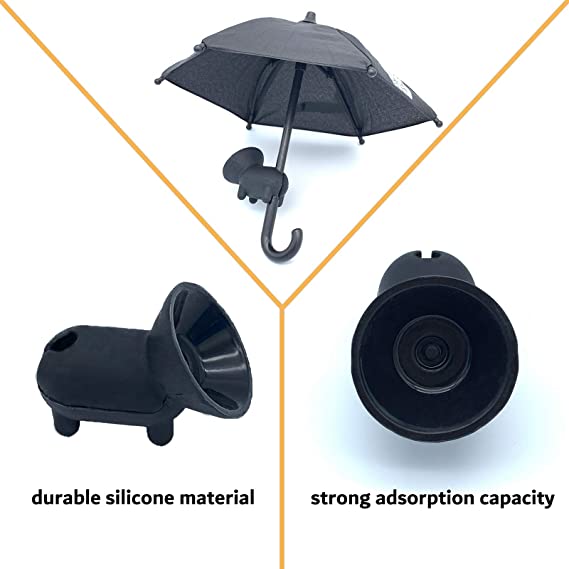 Due to its quirky and multi-functional design, this cell phone accessory is a great gifting option for kids or someone who loves to collect unique smartphone accessories. It will certainly add fun to the daily routine of the user.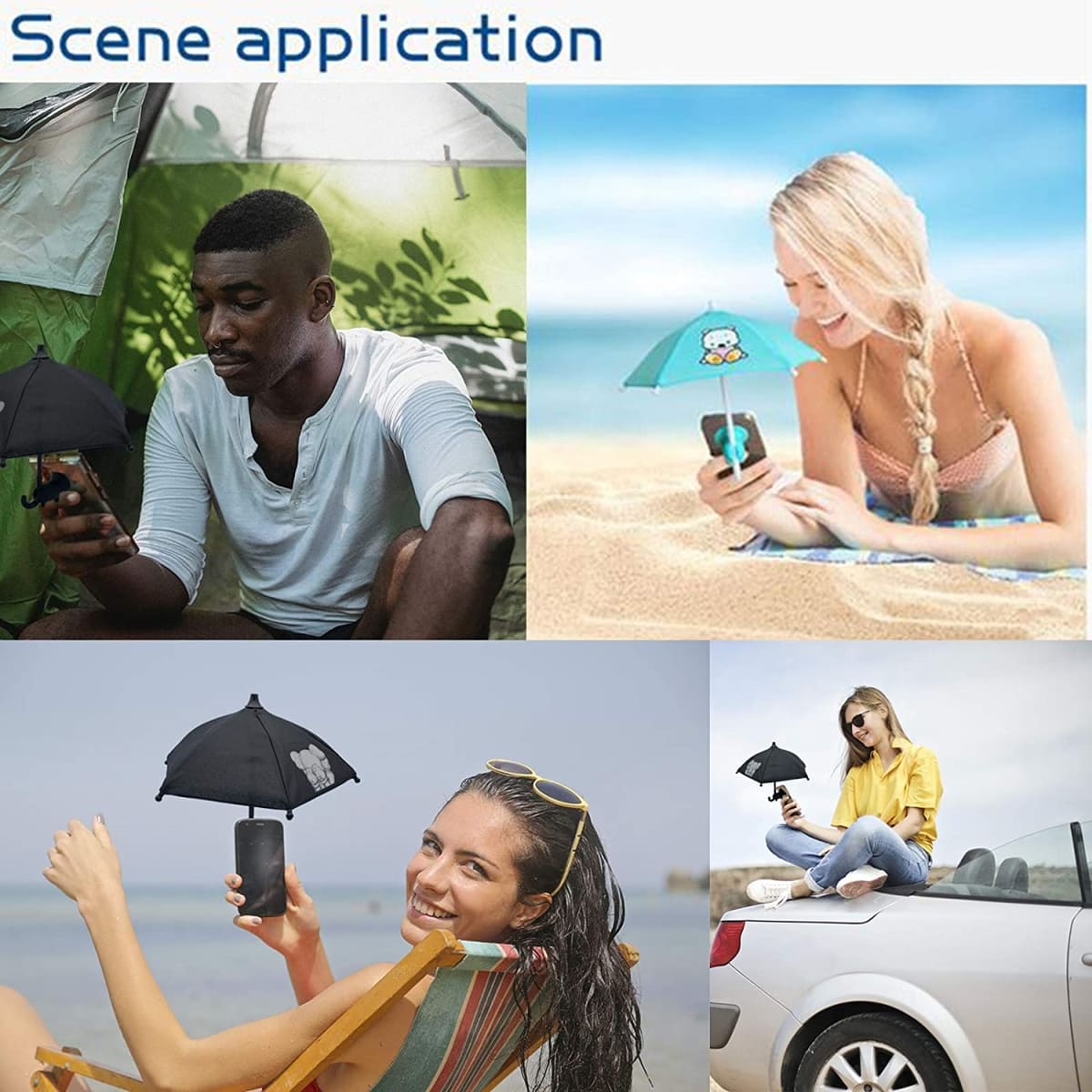 Another good thing about this smartphone accessory is that the makers offer you a full replacement or refund if you're not happy with the product.
Would you like to try this bizarre phone accessory? If so, you can buy it from Amazon for $21.99.