Travel is troublesome for mobility-challenged people. Whether you travel via road, air, or rail, you have to rely on pre-arranged assistance to easily get in/out of a wheelchair and then in/out of a car, train, or airplane.
And, sometimes the pre-arranged assistance isn't there at the allotted time. This is what leads to their decreased self-confidence and independence. But not anymore! Meet Richard Williams, who has recently created a one-of-a-kind wheelchair called Traveller Chair.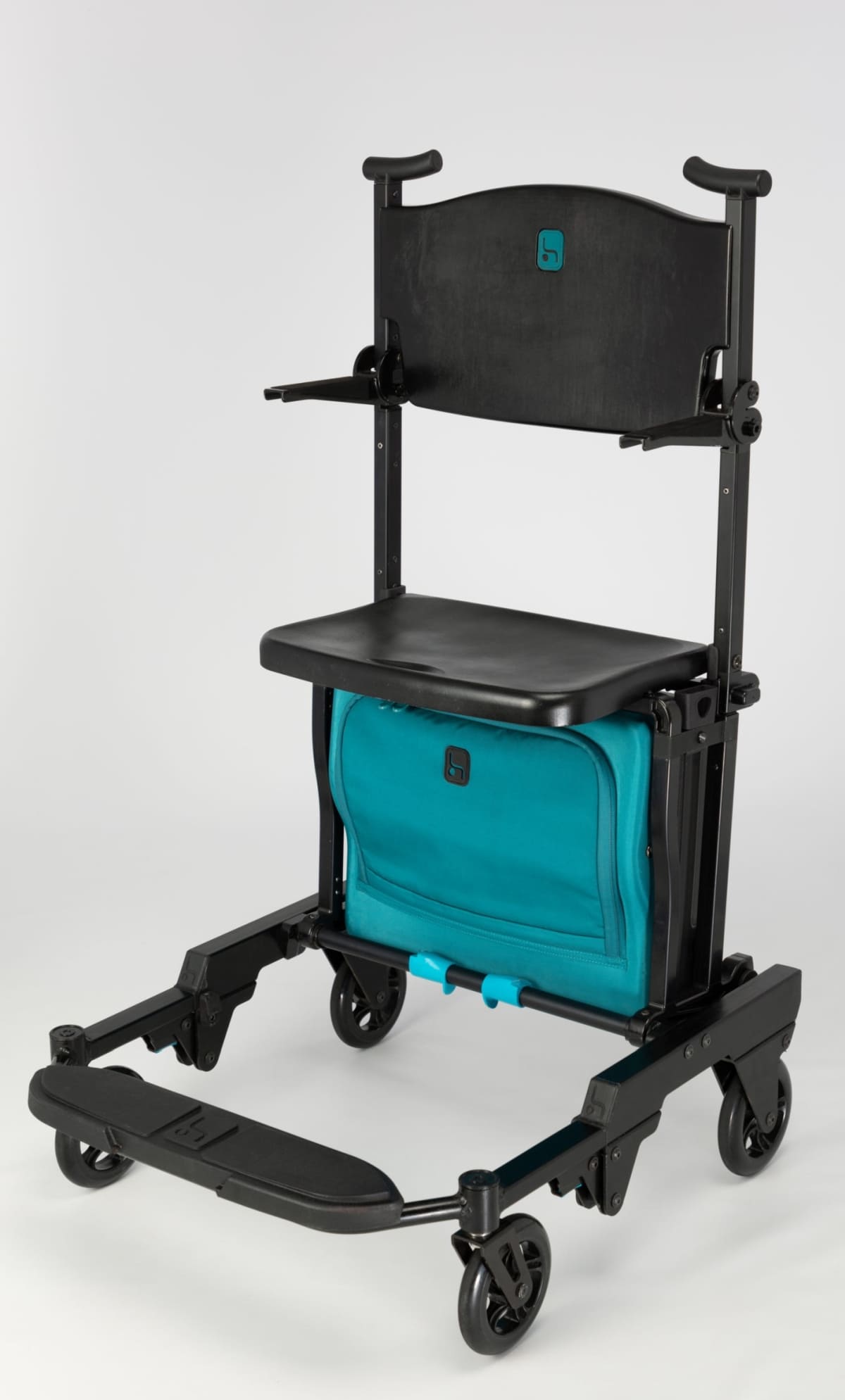 What's amazing about this travel wheelchair is that it comes in the form of a carry-on case, like a handbag. And, when you need it, simply unfold the case, and you have a functional wheelchair ready for you in less than 30 seconds.
It is a lightweight and compact unit that's easy to carry on a shoulder strap, when it is folded. The carry-on case is compact enough to store in a car boot, overhead locker, or luggage rack. So, you can take it with you for the whole journey while ensuring self-sufficiency and comfort for the whole trip.
Idea behind the invention of Traveller Chair
It's said that necessity is the mother of invention. In this case, Williams came up with the idea of creating the Traveller Chair for his wife, Jane, who has had cerebral palsy since her birth. Due to her condition, she even suffered a bad experience at Heathrow.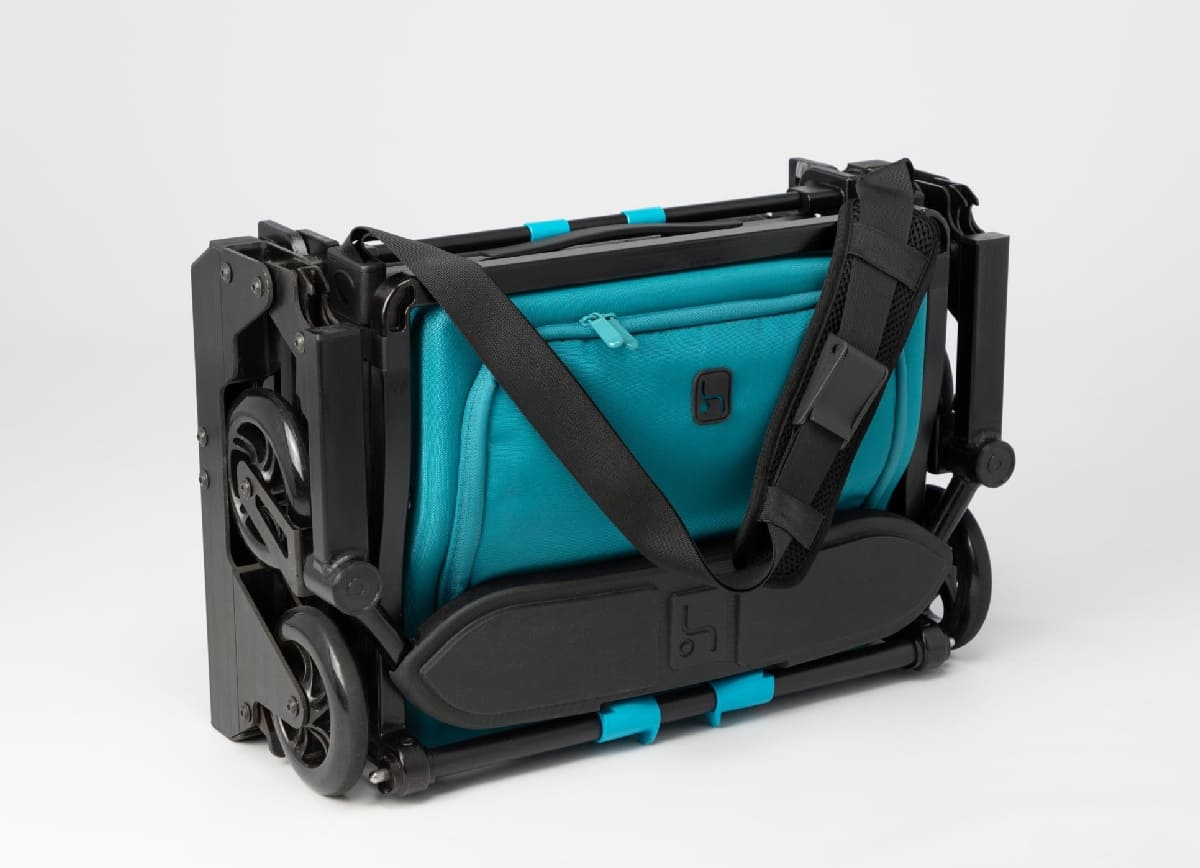 Richard recalls that it was a sadly familiar scenario when they found themselves stranded on the airplane at 5:30 AM waiting for their arranged assistance. And, the worse part was that the assistance didn't arrive. And, this was not the first time they faced something like this.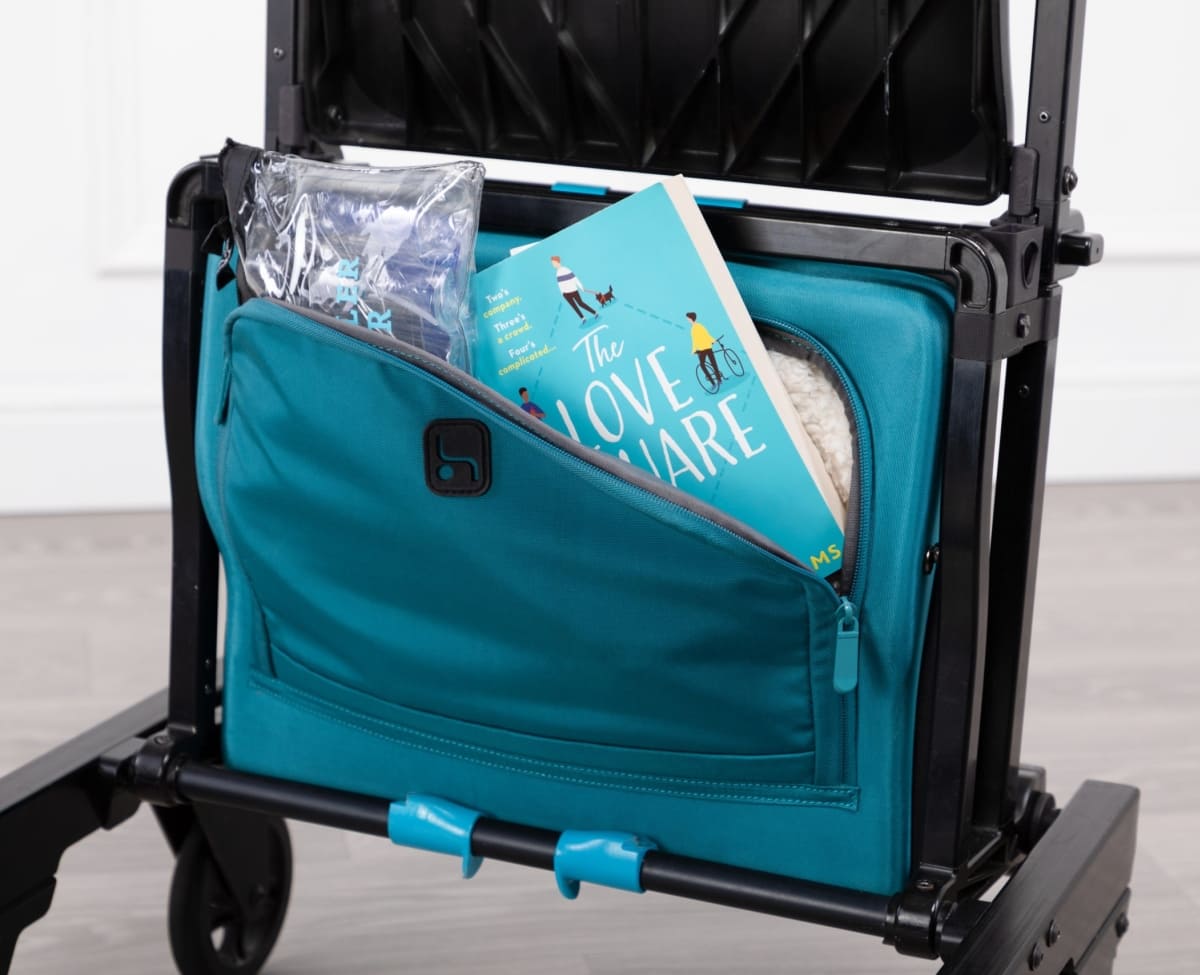 So, thinking of the Heathrow situation, Williams started looking for ways to fix such trouble. Thanks to this manufacturing specialist and professional engineering background, he managed to fix the problem with Traveller Chair. They even went on many trips on this travel wheelchair with ease.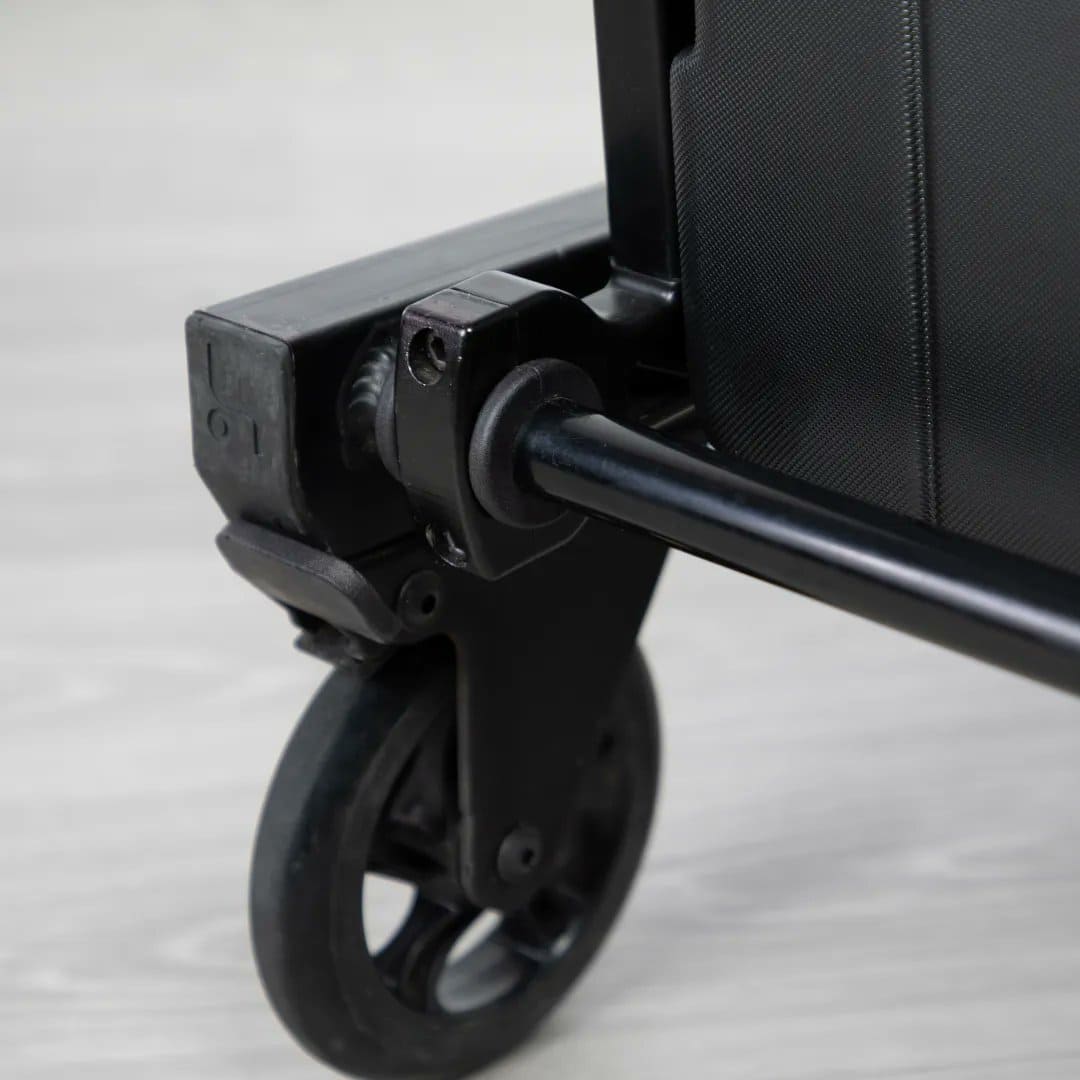 In an interview, Jane revealed that she was overwhelmed with emotion when her husband told her about this idea. And, when it came to life, she was thrilled to try his invention. Thereafter, they both experienced a positive change in their life. Now, they are also changing the lives of others for good.
Wheelchair features and design highlights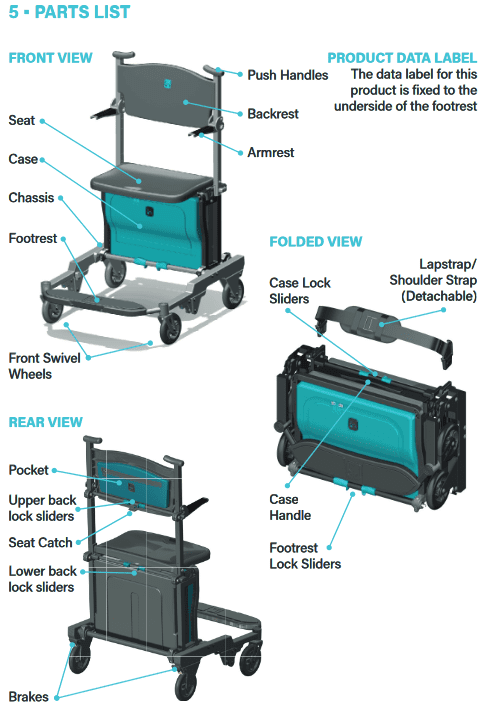 Dual (carry-on storage and wheelchair mobility) usage transit wheelchair.
Lightweight aluminum case.
Easily foldable (within 30 seconds) & compact wheelchair design.
Comply with hand baggage policy guidelines and rules laid down by various airlines.
About 17 liters carry on luggage capacity.
Weighs about 9 kg.
Rear pocket zip.
Parking brakes.
Lap / Shoulder strap.
It can bear a maximum user weight of 100 kg.
Not designed for children under 12 years of age.
Can fit easily into car boot space.
Can fit easily into overhead locker of most airliners.
Easy mobility solution for mobility-limited people
Despite being very compact and lightweight, this Traveller Chair can carry up to 100 kg. Plus, it is fully tested to all wheelchair standards. The best part is that it comes with a complementing rucksack and two extra bespoke cases to fit onto the chair. Using these cases, this wheelchair also acts as a luggage trolley for easy mobility and travel for people with disabilities.
Want to regain your independence? If so, go buy the Traveller Chair through the official website for £538.80 (approx. US $705.46).