Whenever an individual suffers from paraplegia, it's hard for them to adjust to a wheelchair. They also need to undergo physical therapy to understand the ways to do a stationary wheelie.
For this, they usually have to perform a maneuver by lifting the wheelchair's front wheels by putting their resting weight on the rear wheels. That's how they navigate hurdles, such as curbs and rough grounds.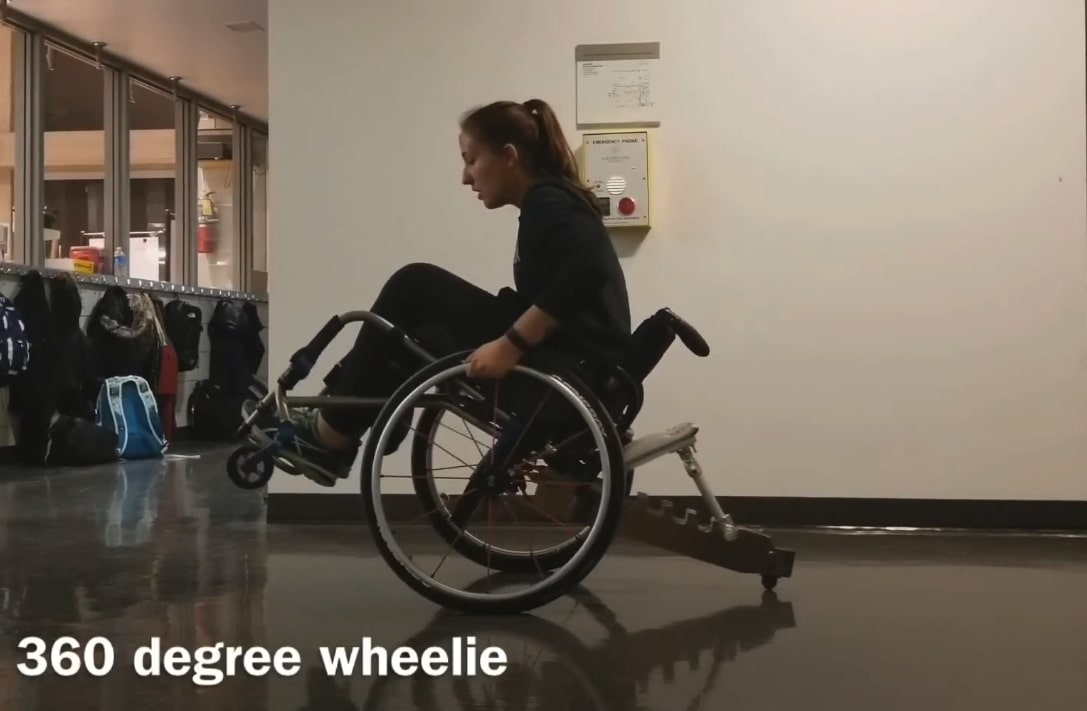 Lately, a team of sophomores from McCormick School of Engineering has come up with an innovative device for wheelchair users. Dubbed the Alligator Tail, this new device clips onto a wheelchair to ensure new wheelchair users don't fall when learning wheelie position.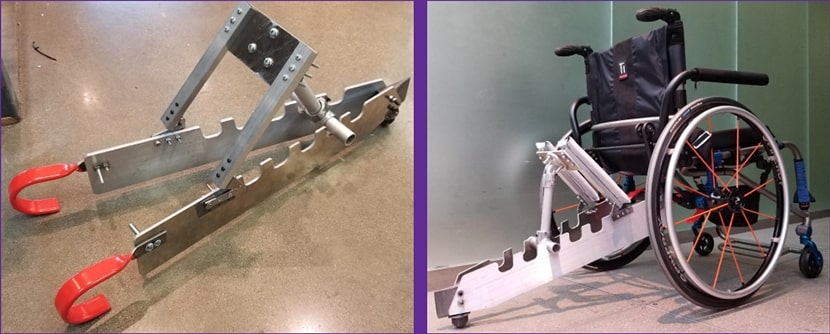 This is how they can conveniently practice wheelies with maximum liberty, mobility and minimal assistance. It means that people with paraplegia can now easily navigate tight spaces and also climb over steep curbs — without a physical therapist.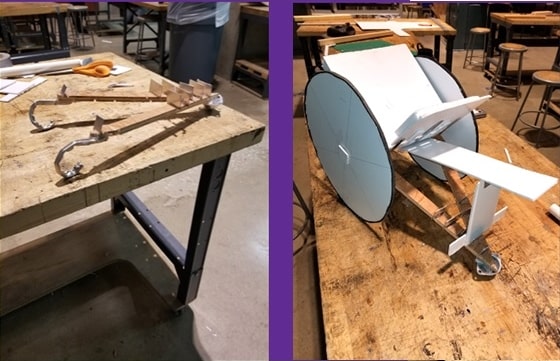 The designers, Melanie Galantino, Elizabeth Petersen, Jacob Wat, and Justin Navidzadeh came together in their first-year Design Thinking and Communication class.
Together they came up with a practical device called the Alligator Tail for wheelchair users.
They completed this project under the guidance of their mentor, Amy Huckstep (Shirley Ryan, AbilityLab physical therapist).
Some important features of Alligator Tail
1. A Cushioned bed
It is made using a foam upholstered plastic that comes in contact with the chair directly when it reaches the tipping point. It is critical for minimizing the impact on a patient during a wheelie.
2. Flexible wheel
It is a 360-degree ball-and-socket wheel for minimizing drag. Hence, it ensures a device never inhibits lateral movements of the user.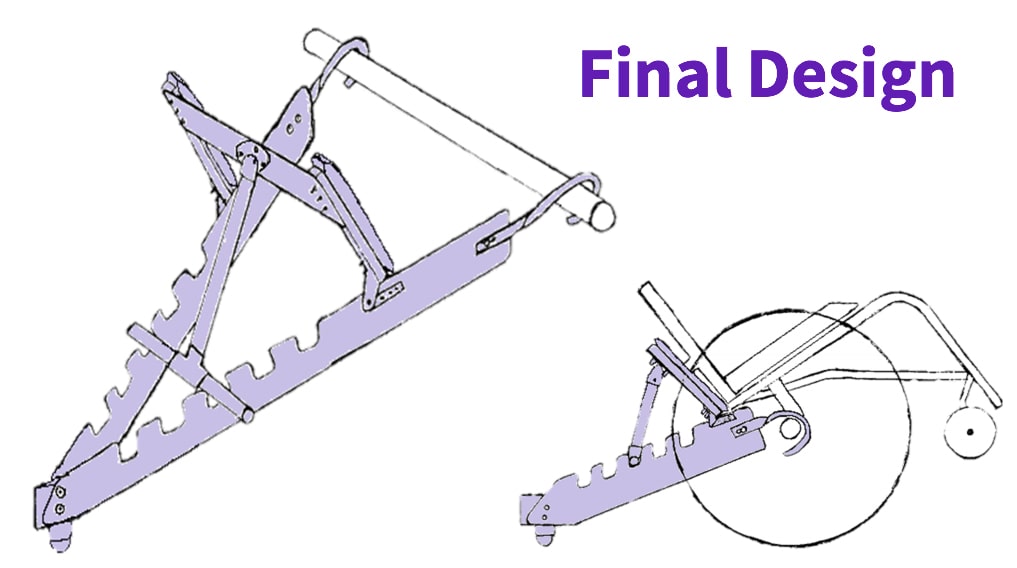 3. The Toothed rail
It is a notched rail to enable the therapist to easily adjust the bed angle. Meanwhile, it enables patients of any size or shape to be comfortable using the wheelchair. It also enables them to practice stationary wheelie with convenience.
4. Wheelchair attachment
A wheelchair attachment hooks around the axle of a wheelchair. So, the aluminum-constructed frame expands behind the chair without any imbalance.
We really hope that this device can ultimately be used outside of physical therapy. We are designing it to be something that can be easily installed by someone at home, like a family member or caregiver, in settings like a living room. Because some patients' insurance only covers a few sessions, it would be far more beneficial to patients to have a device [like The Alligator Tail] that they can use to practice wheelies at home so they can spend their PT sessions doing things that really require a physical therapist's attention. — Elizabeth Petersen of Alligator Tail project.
Current Status of Alligator Tail project
The team received funds from the Norman Fund from the Segal Design Institute. With this fund, they will work on improving the design of the prototype. With this invention, they are also hoping to make this device useful beyond a physical therapy room.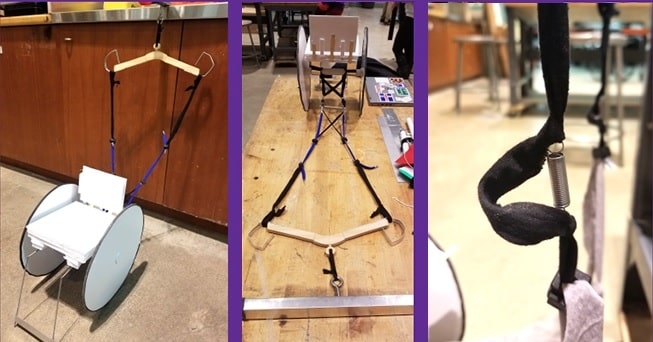 So, they are working on designing it to become something easy to install by anyone. Be it a caregiver or a family member of a patient, anyone can use it with ease.