Do you often fidget a lot when nervous or overthinking? If you constantly click a retractable ballpoint or click pen in this situation, you need to check out this unique metamorphosing pen called SwitchPen.
Created by artist Noah Deledda, this exquisite pen (known by its brand name CRUSHMETRIC) looks like an ordinary pen at first. But when you click its tiny side button, its body transmutes into a geometric pattern design.
CRUSHMETRIC's SwitchPen design
Deledda is not new to such artistic creations. She had turned crushed aluminum cans into stunning sculptures before. Now, she has replicated the same crushed-can design aesthetic into a simple pen — the SwitchPen.
Unlike her aluminum can sculptures that cannot turn into their original cylindrical shapes, the geometric pattern made on the SwitchPen disappears completely each time you retract its tip again.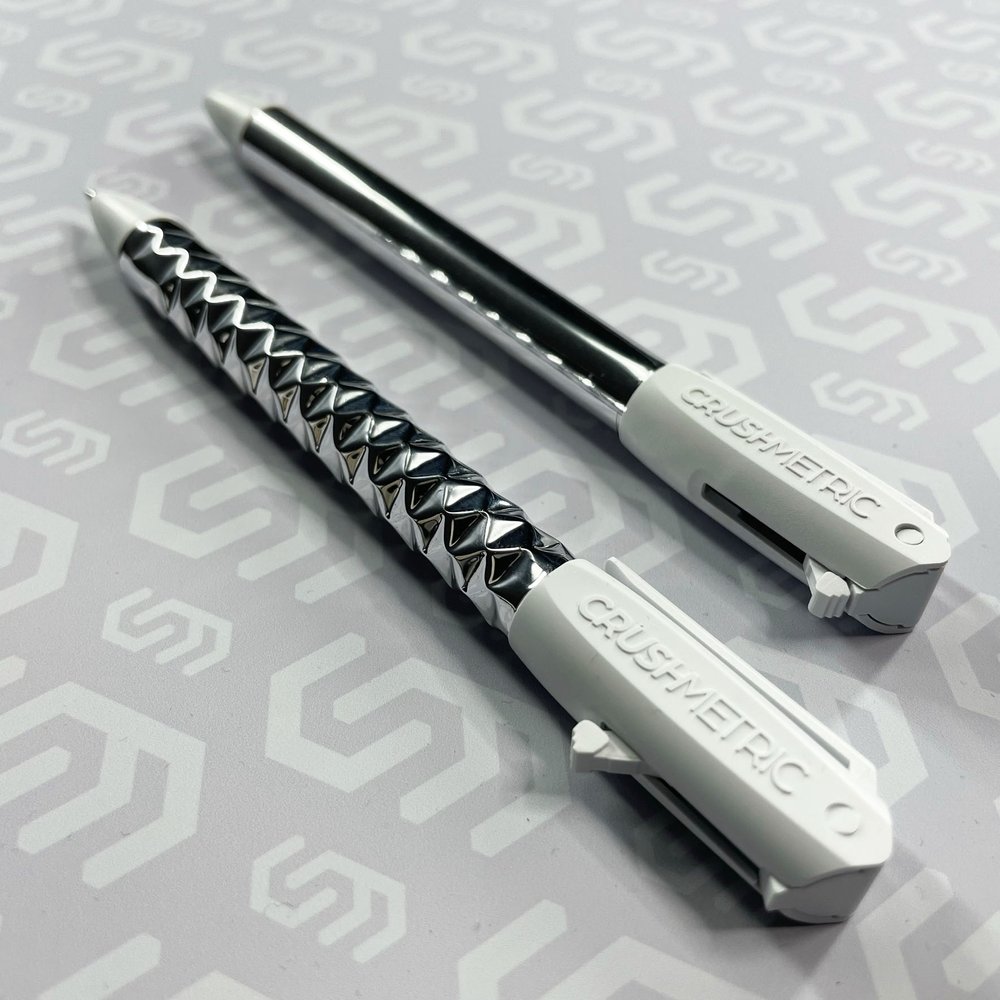 Watching this intriguing pattern appear and disappear each time you flick the pen back and forth is eerily satisfying. You can refill the pen using standard Pilot Gel ink cartridges. However, we're not sure how comfortable it is to hold the pen while writing, especially in its crushed state.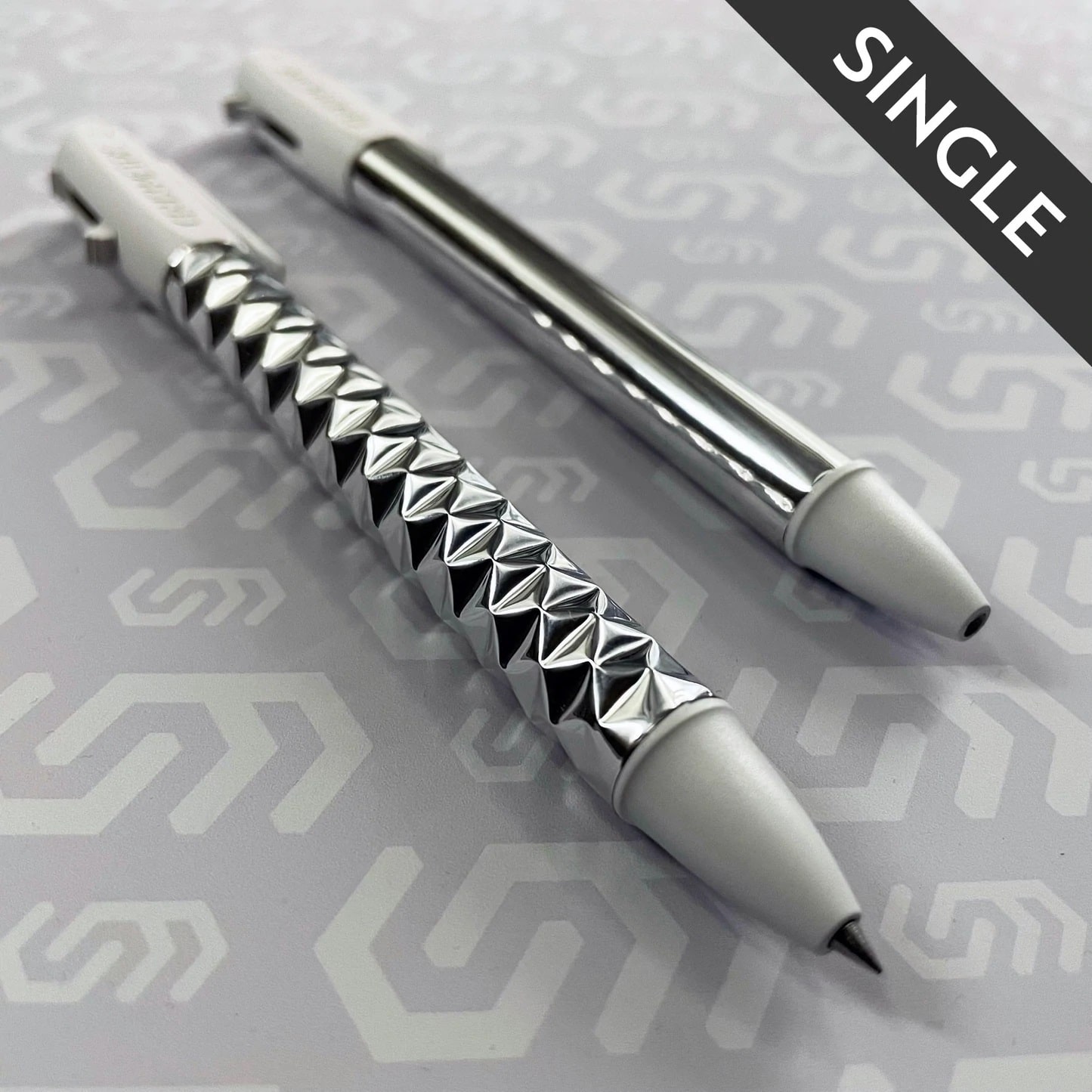 He also suggests not keeping the pen in its crushed state for too long. It needs to be stored with its tip retracted to its original position, as its crinkles and dents are likely to become permanent over time.
CRUSHMETRIC Pen Price
You can buy the SwitchPen through Deledda's Crushmetric online store for $8. However, if you want to save a few bucks, you can consider buying it in bulk.
If you buy around 10 pens, each will cost you only $7.20. So, if you want to add some fun to your monotonous work routine, consider buying this unique pen for your desk.