In collaboration with London's Paul Stolper Gallery, Brian Eno has created color-changing, limited edition LED turntables. These turntables come integrated with a light system in its plinth / base and 18 mm thick glassy platter. This stunning acrylic turntable enables different combinations of colored lights. Meanwhile, the lights flow in balance with music playing on turntables.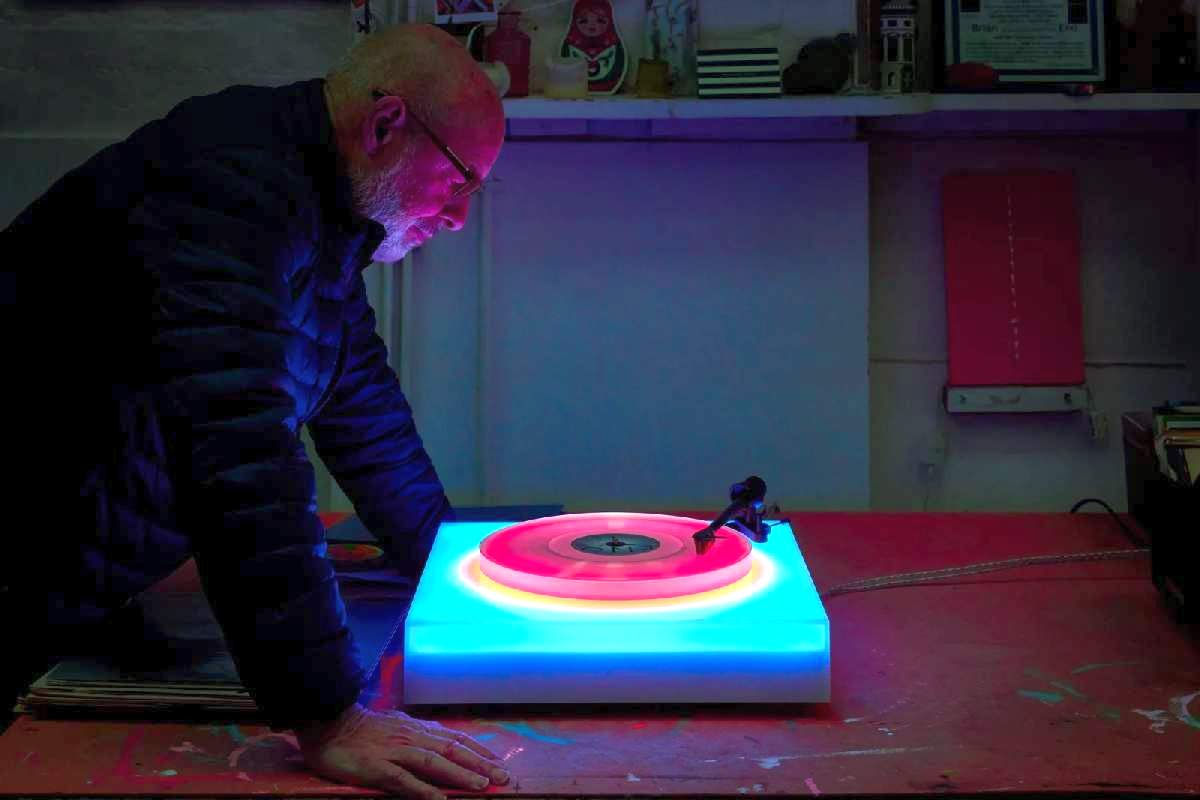 Brian Eno's trippy turntable
Every model comes with a batch number engraved at its rear along with a British artist's signature. This turntable builds on Eno's work along with kaleidoscopic lightboxes. It's built from clear acrylic and even includes LEDs. The best part is when the music plays along with the music.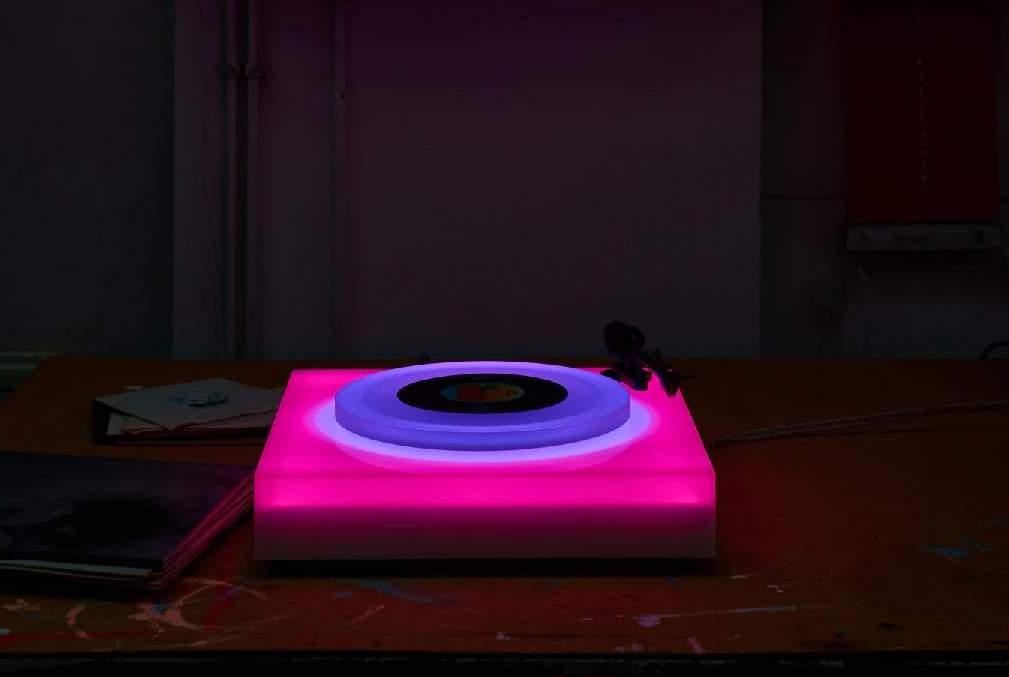 About the color-changing turntable, Eno says:
The light from it was tangible as if caught in a cloud of vapour. We sat watching for ages, transfixed by this totally new experience of light as a physical presence.
Eno is a celebrated visual artist, who loves to explore the uncanny connection between music and light, and has produced the work that is considered the magnum opus of ambient and electronic music since the 1970s.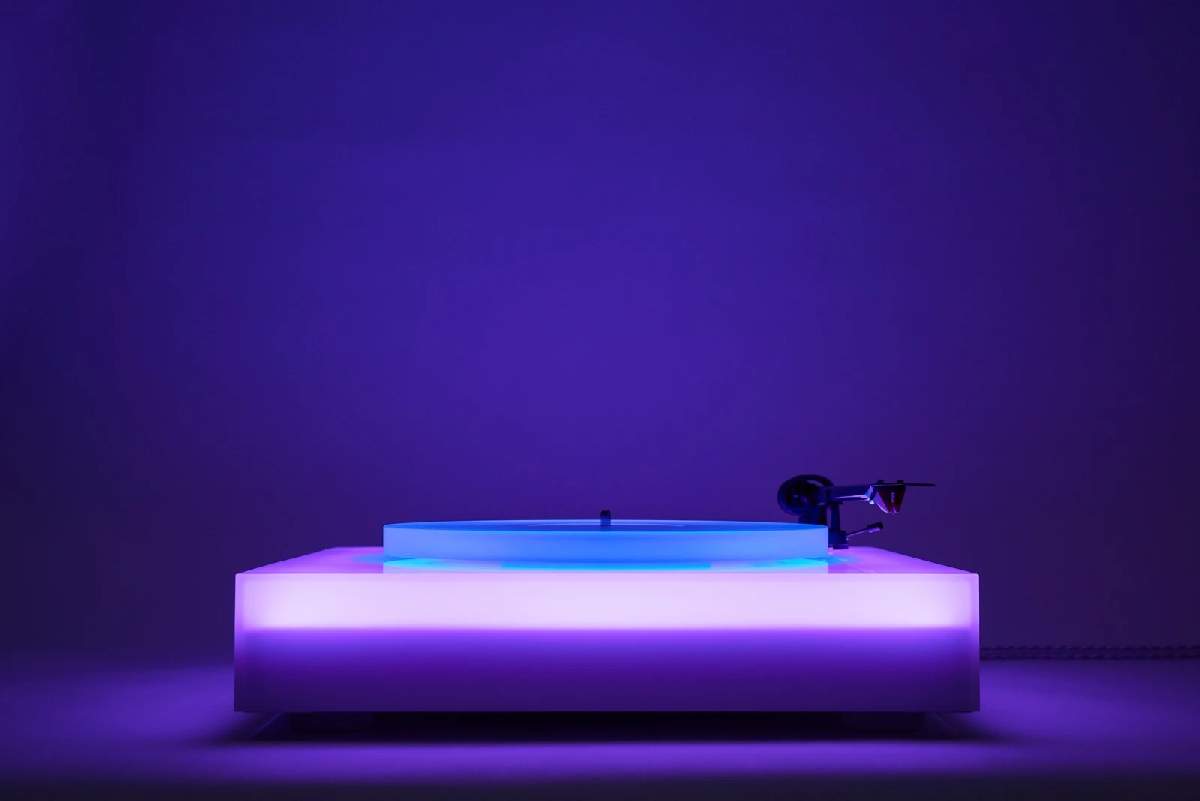 Taking a cue from James Turrell's works, suprematism, Mondrian, and early-20th-century Russian avant-garde, his wide range of oeuvres constantly explore light's potential. And, this latest venture develops a limited run of color-changing, psychedelic LED turntables.
Synced flow of music with colored LED combinations
The vinyl record playing turntable comes with a unique lighting mechanism that generates unique LED combinations while the music plays. According to Eno, the light from these turntables flow as if a tangible form, as if it's caught in a vaporous cloud.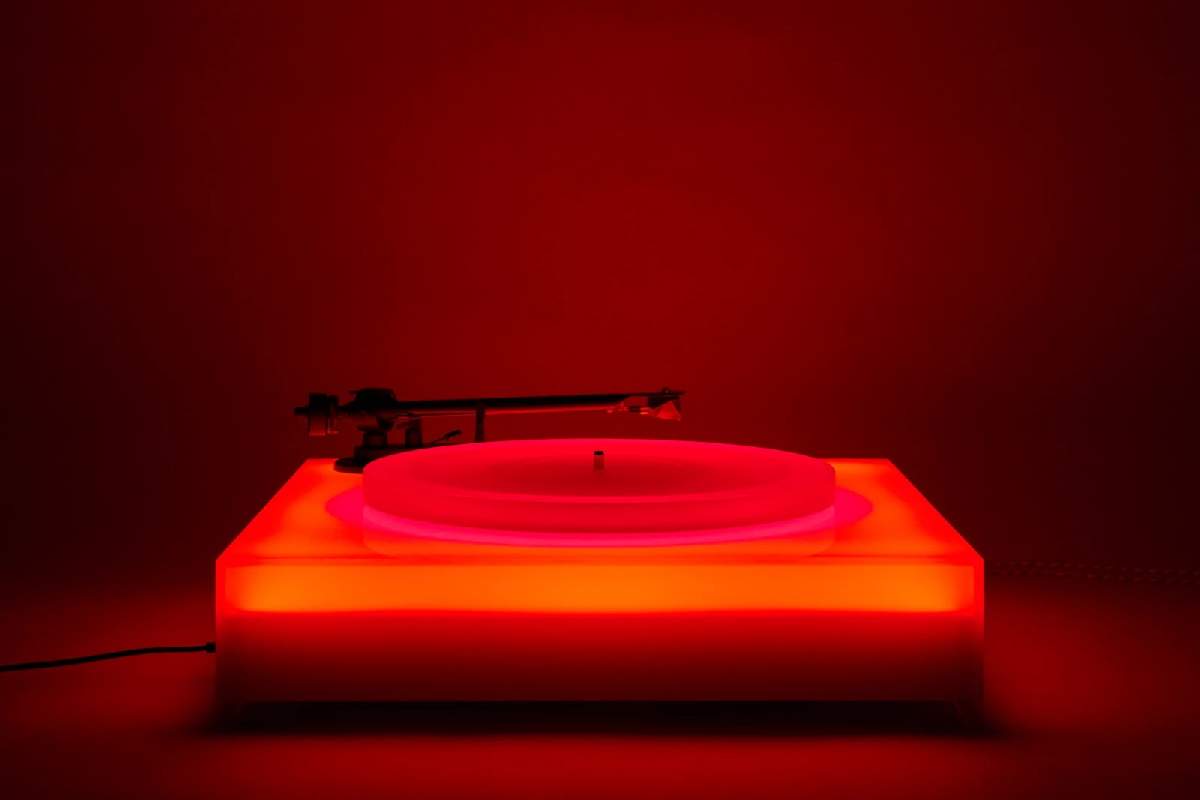 After seeing this unique product, the team was amused by watching how a turntable could provide such an unusual experience of light, like a physical experience.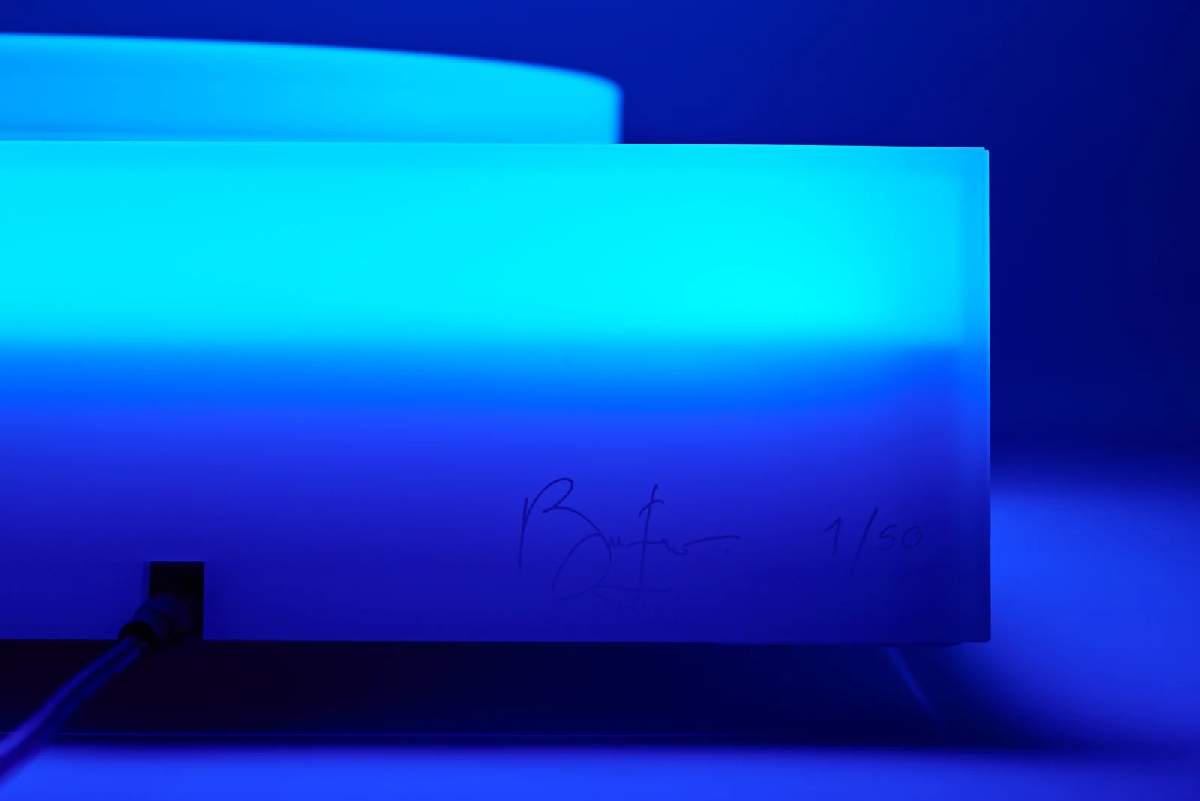 These new turntables are only in a limited edition of around 50 units. So, you have to hurry to get one. The turntable's table shape of a psychedelic blend of vision and sound. And, the units are available for buying through inquiries on the website of Paul Stopler.