Have you ever thought that one day an iPhone would be claimed to save lives? Super luxury brand Caviar (who earlier launched iPhone 13 pro with a T. rex tooth fragment embedded on the back) has now made this possible with their latest Stealth 2.0 Bulletproof iPhone 13 series, including versions of iPhone 13 Pro and iPhone 13 Pro Max. It is a custom iPhone series that retained parts from the first original iPhone to pay tribute to Steve Jobs.
Caviar armored bulletproof iPhone 13 Series
What's unique about these latest iPhone models by Caviar is that they come layered with armor to stop bullets. They include BR-2 class 2 bulletproof armor designed by NPO TCIT, which particularly specializes in combat helicopters and armored vehicles.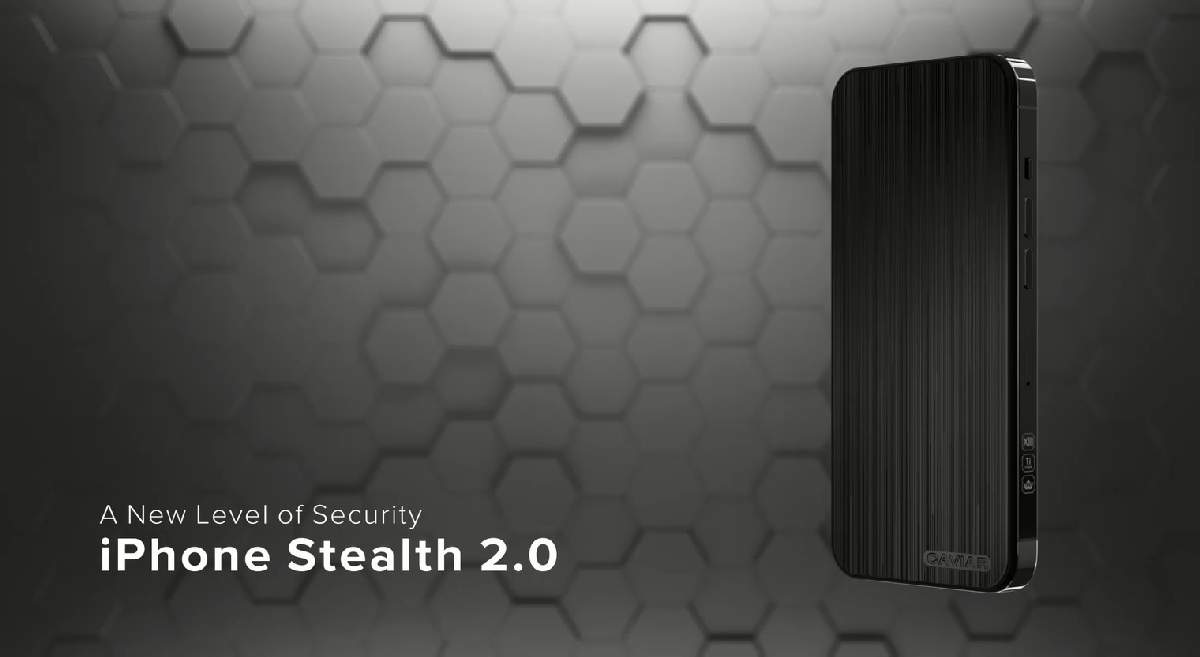 The company showed the testing phase of these new iPhones with pistol shots. However, it's recommended that people must not try to test it themselves.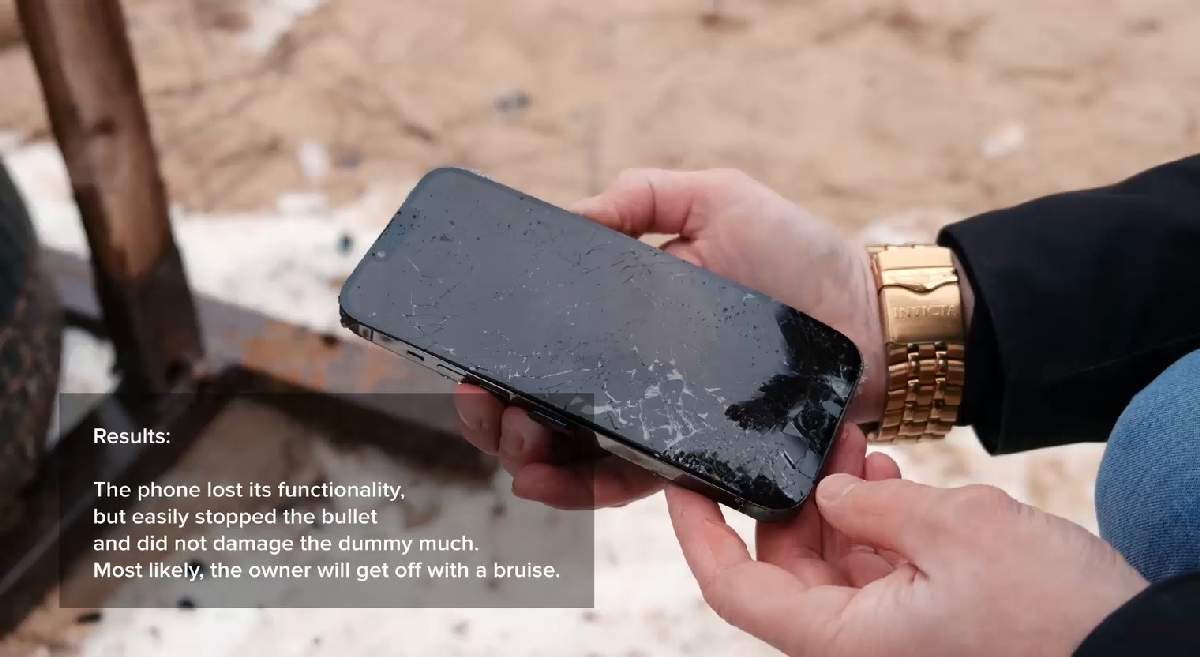 In the video (scroll to the end), it's seen that the body of the iPhone absorbed the impact of the bullet and got a deep bullet-shaped mark on the impact.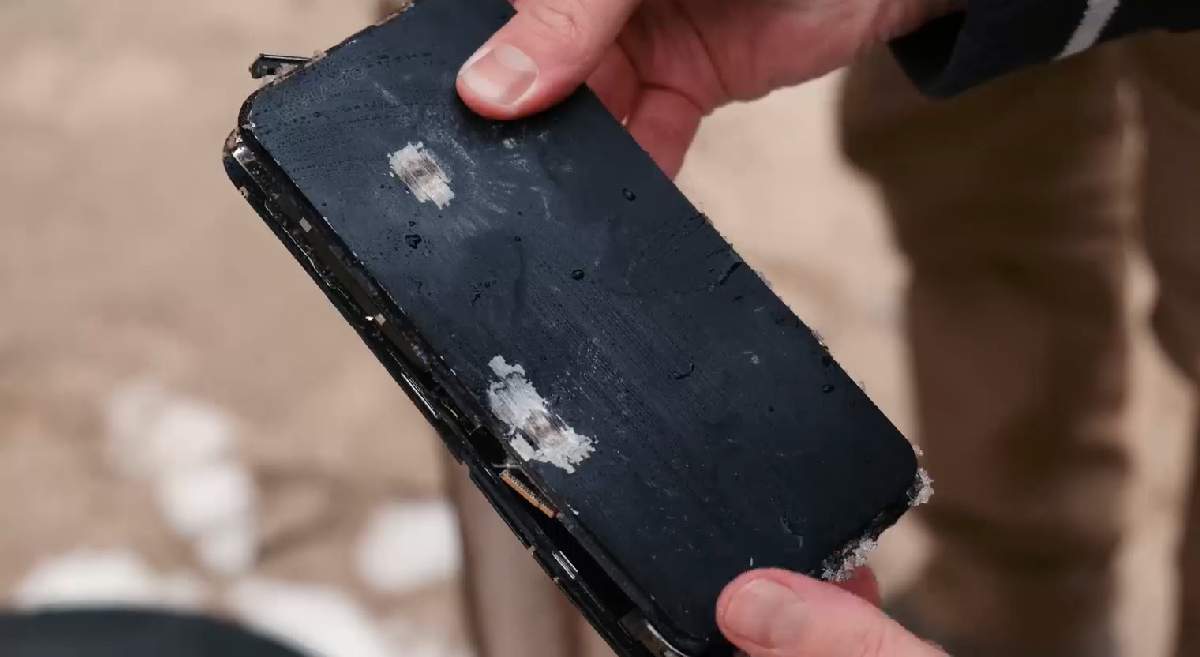 Even the display came out of this phone. However, the iPhone didn't let the bullet pass through its body.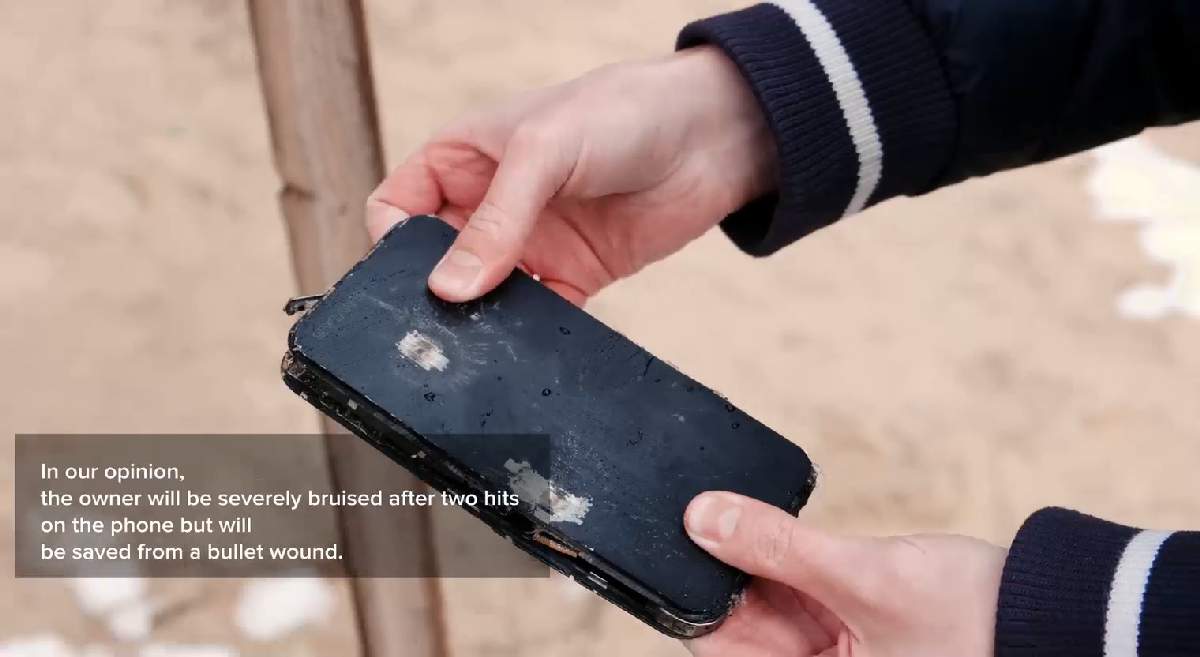 According to the company, it's claimed that in case of an actual shooting, these armored versions of the iPhone 13 series can let the victim escape with a bruise.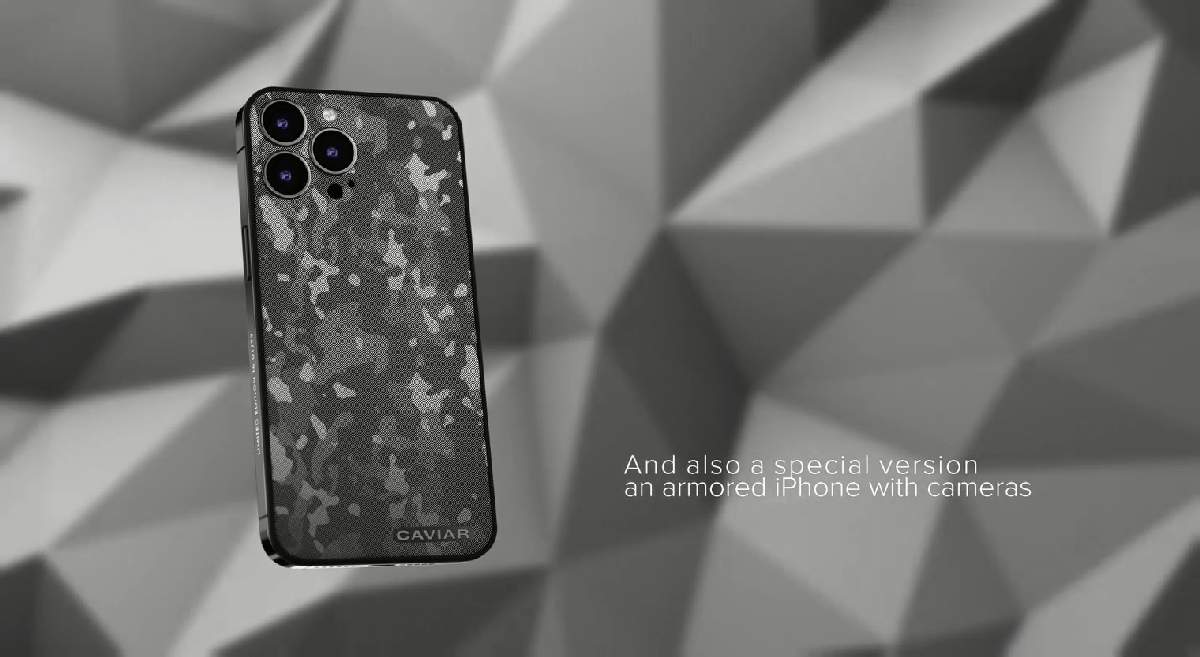 However, the phone can stop only two pistol shots (fired in a row) — as you can see in the video.
Stealth 2.0 no camera iPhone pricing
Caviar has come up with only 99 units of these bulletproof iPhones. The price of these armored iPhones begins at $6,370 and goes up to $7,980 for the iPhone 13 Pro Max (1 TB of storage).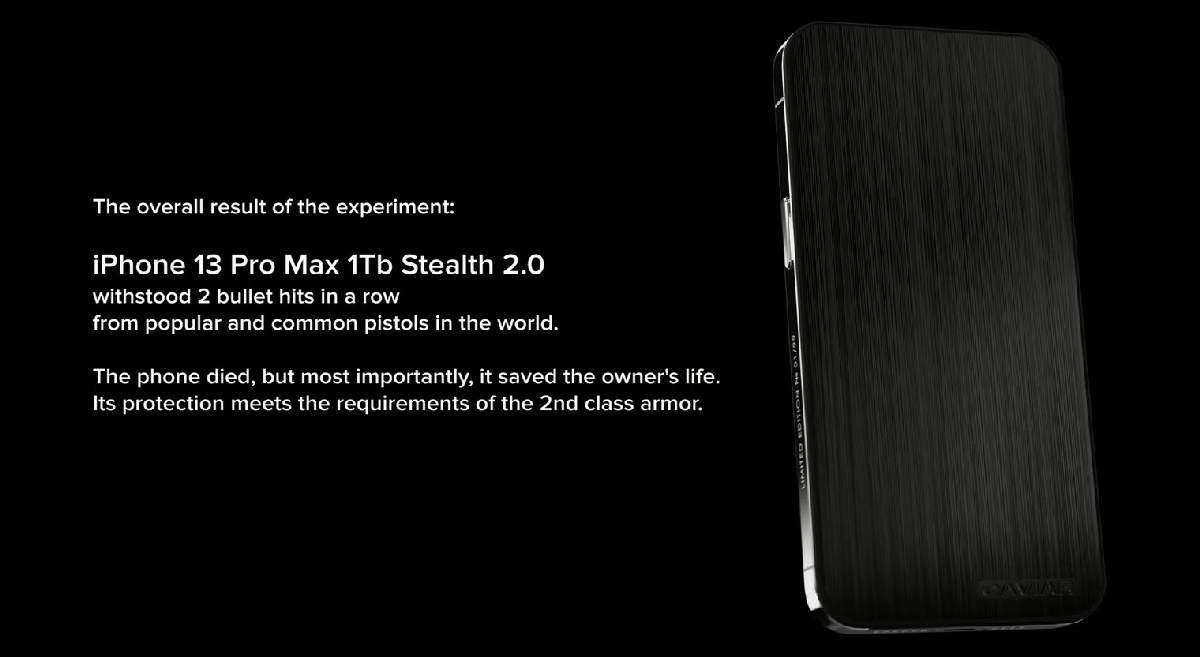 So, it's clear that these phones are only meant for the filthy rich who want to show off such devices in their social circles.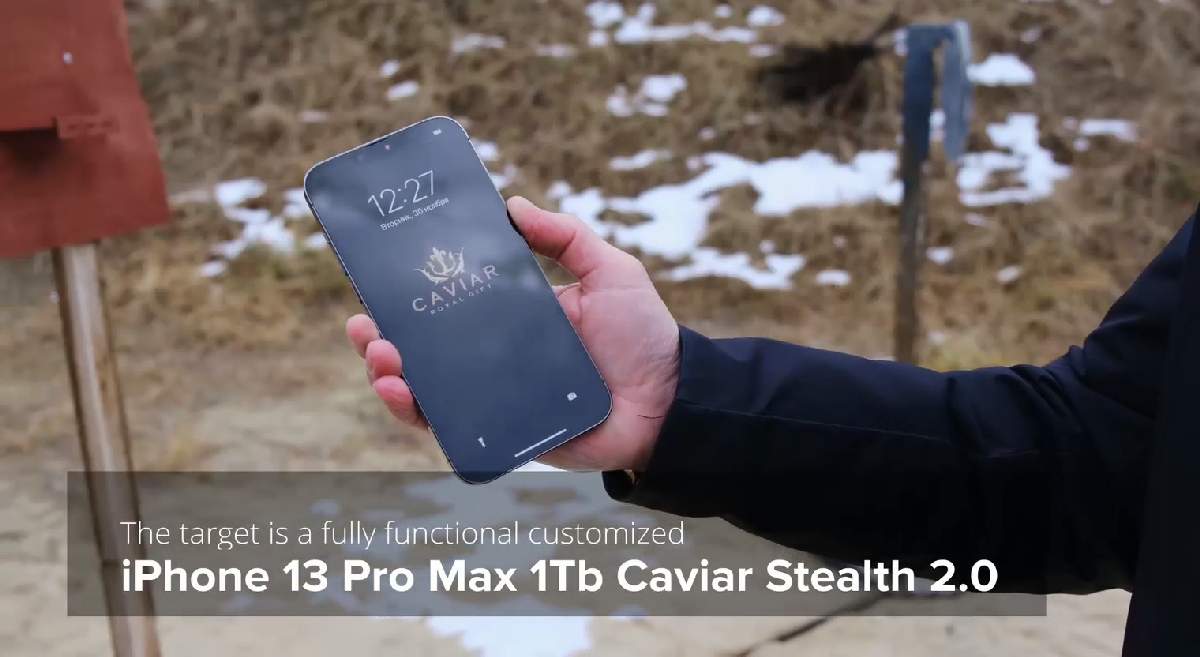 If you have too much money floating in your bank, you need to hurry to grab these bulletproof iPhones. It's because only 99 models of these iPhone models are available for purchase.