Caviar, the Russian luxury company who earlier designed diamond-studded Apple iPad, has now launched the exclusive Tyrannophone iPhone 13 Pro version that costs an absurd amount of money. Dubbed iPhone 13 Pro Tyrannophone, this luxury iPhone 13 Pro comes with a real T-Rex tooth fragment that's around 80 million years old.
iPhone 13 Pro Tyrannophone by Caviar
The new Tera series even includes a Monsterphone that boasts a hardened titanium panel. This particular option comes with 1,024 diamonds on its rear. It has a very lightweight composite foundation with fine engraving on its rear, gold-plated jewelry alloy.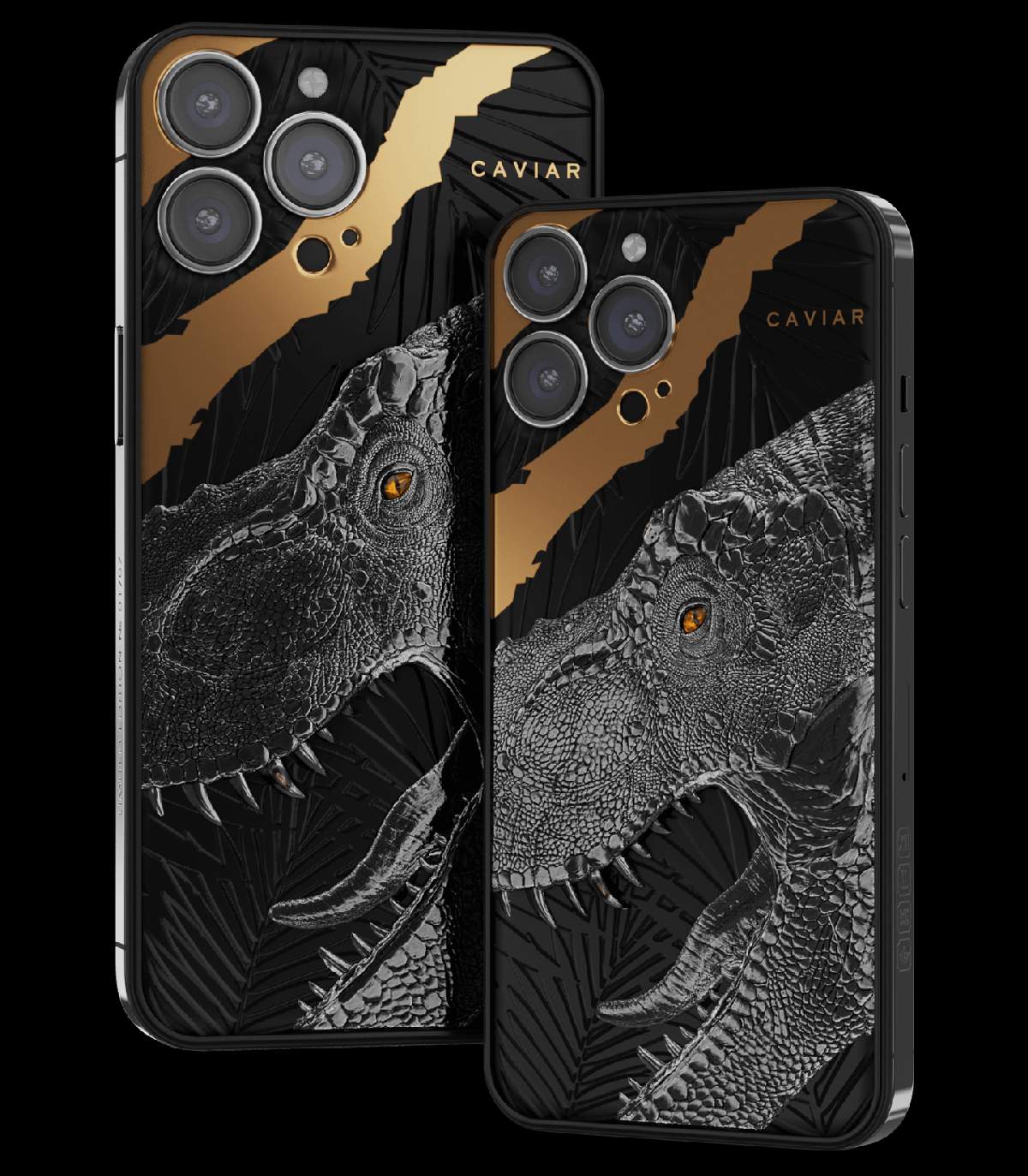 There is also an eye of the dinosaur is made using real amber. On the other hand, its volumetric head consists of titanium, apart from a small bit that includes a real integrated tooth. This is a limited edition iPhone that will be manufactured in only seven units.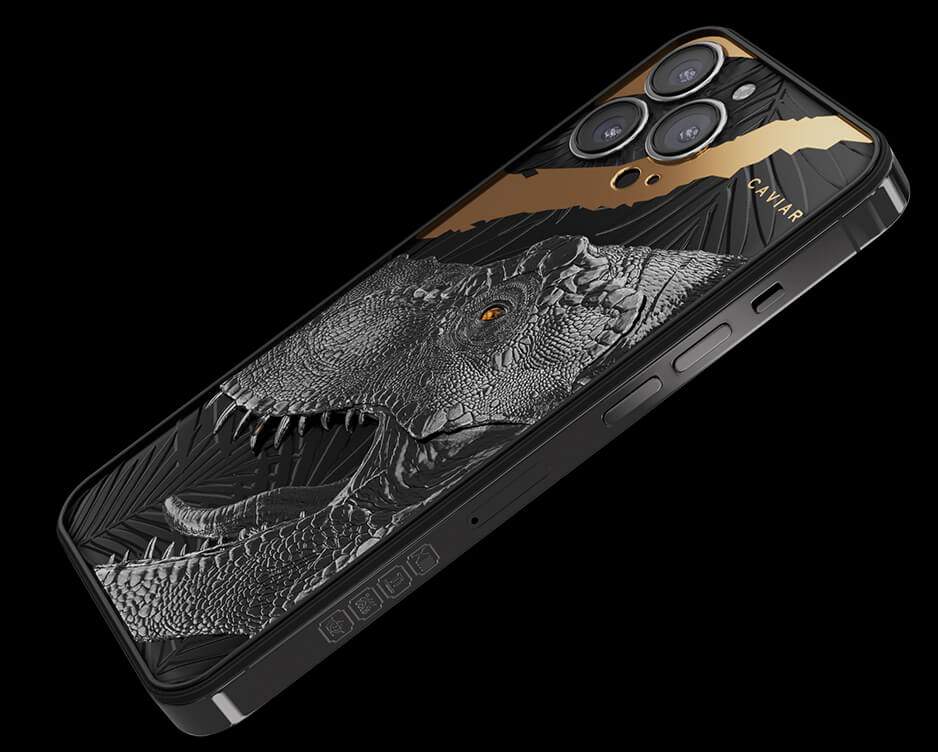 Since the series is Tera, the iPhones are available in only 1-terabyte storage capacity. Cost of the iPhone 13 Pro is $8,610. If you order the Pro Max version, you need to shed $9,150. But as per the rarity of the materials and Caviar standards, these are affordable! If you have seen their previous phones with Joe Biden and Donald Trump portraits, you know it is going to cost a whopping $15,000.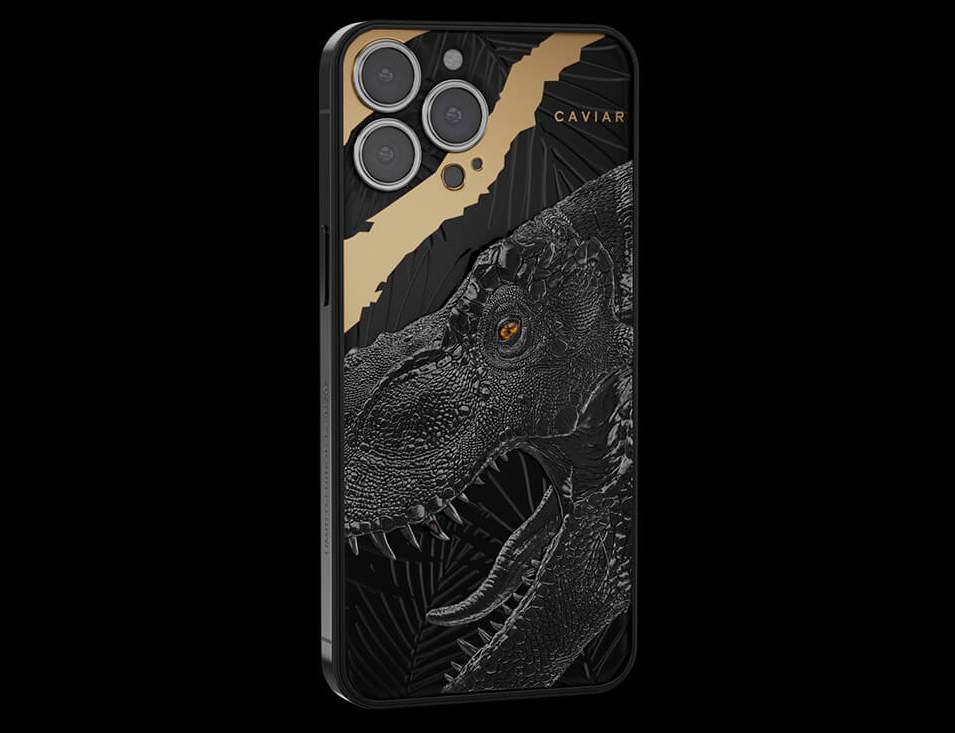 According to us, the design of the new Caviar iPhones will appeal to customers who often demand something unique. While most of us cannot afford it, the filthy rich can buy these and assume they own a piece of Jurassic Park.