For those who spend most of their time in long gaming sessions, most headsets feel uncomfortable after wearing them for a few hours. Not anymore! Panasonic has come up with a new product for gamers — the brand new SC-GN01 SoundSlayer wearable gaming speaker.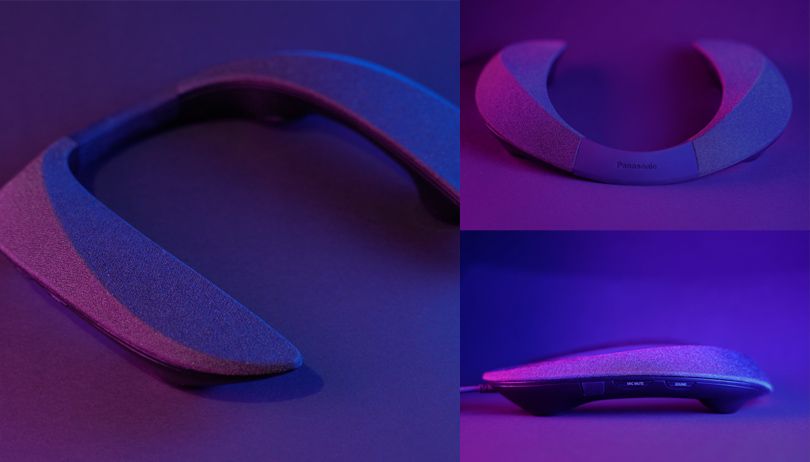 This around-the-neck wearable gaming speaker is created to fit around one's neck, just like a necklace. Since immersive audio is required during a gaming session, such an immersive speaker system is crucial to let you hear all minute details that can influence your gameplay, including approaching footsteps.
Similar post: Syng Cell Alpha Triphonic Speaker Comes With Space-Age Design
Panasonic wearable gaming speaker specs and features
The pillow-like wearable speaker, which appears to be an aeroplane pillow, was developed in collaboration with Final Fantasy XIV Online and Square Enix. You simply have to place this speaker around your neck, resting on your shoulders, while gaming. It offers you personal surround sound for people who don't like wearing heavy headsets for hours or don't have a proper home cinema system.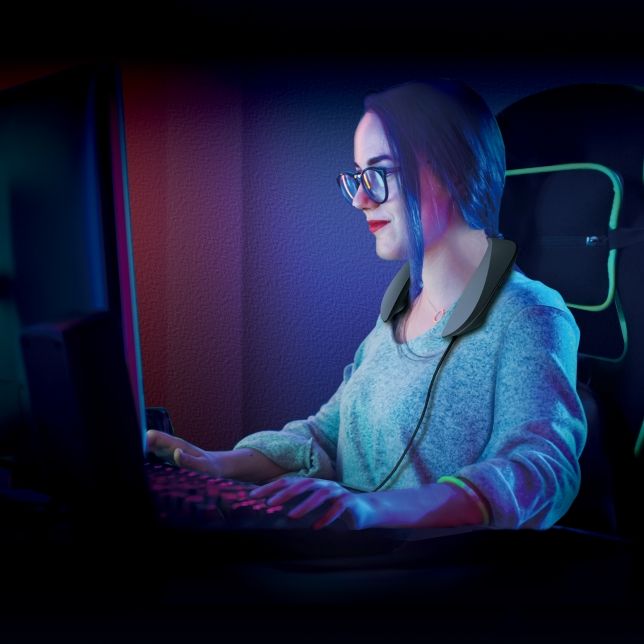 The SC-GN01 speaker system is available in three distinct sound modes: FPS (first-person shooter), role-playing, and voice. In addition, it even comes with a noise-canceling and echo-cancelling microphone that you can use for in-game chat. It even removes the sound coming from the integrated speakers. Overall, its chat quality is very clear at both ends.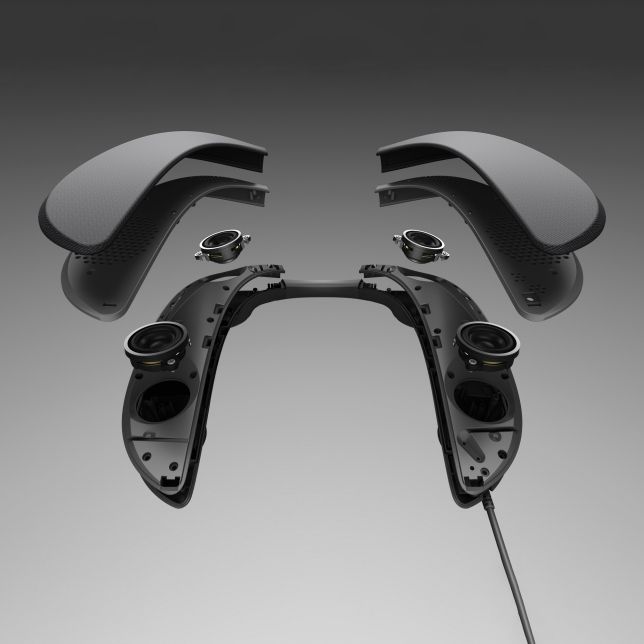 It even includes four full-range speakers integrated into the device, offering up to a total of 4W power output. Even a single processor is on-board to up/down track mixes to four channels wherever it's appropriate.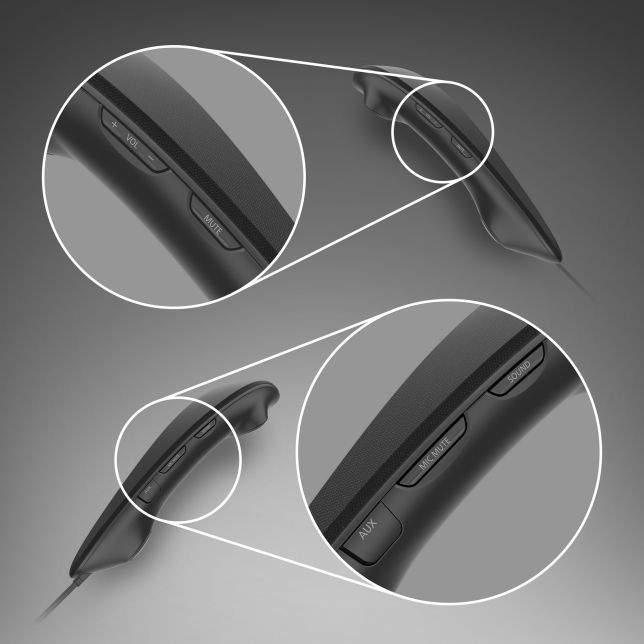 Furthermore, the system can be attached to PC, PS4, PS5, and Nintendo Switch via USB A. It also comes with a 3.5 mm audio lead for connectivity to certain consoles and computers, such as Xbox One and Xbox Series X/S.
Similar post: Beosound Explore Waterproof Bluetooth Speaker Offers 27 Hours Of Playback Time
SoundSlayer wearable speaker price & availability
The SoundSlayer wearable gaming speaker will go on sale in October. But its US pricing is not revealed yet. So, you have to wait for more to know its price.