The joy of Christmas is not complete without snow. A white sheet of snow outside your house symbolizes tranquillity, purity, and festive joy. But one thing everyone hates about the snow is the exhausting task of shovelling snow from one's driveway, backyard or front yard in freezing temperatures. Not any more! Let this Snowbot S1 snow blower do all the heavy lifting and hard work for you.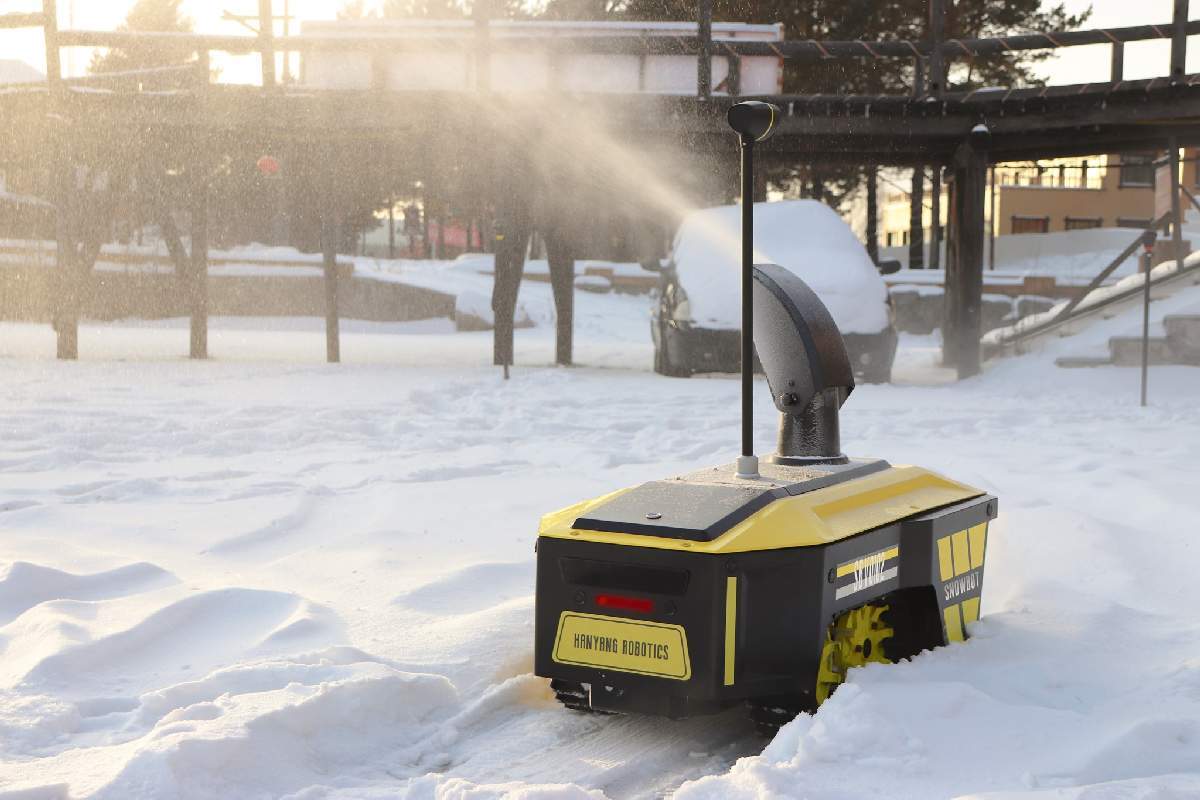 Created by Hanyang Technology Co Ltd., the robotic snow blower aims to conveniently remove snow from your driveway and doorstep.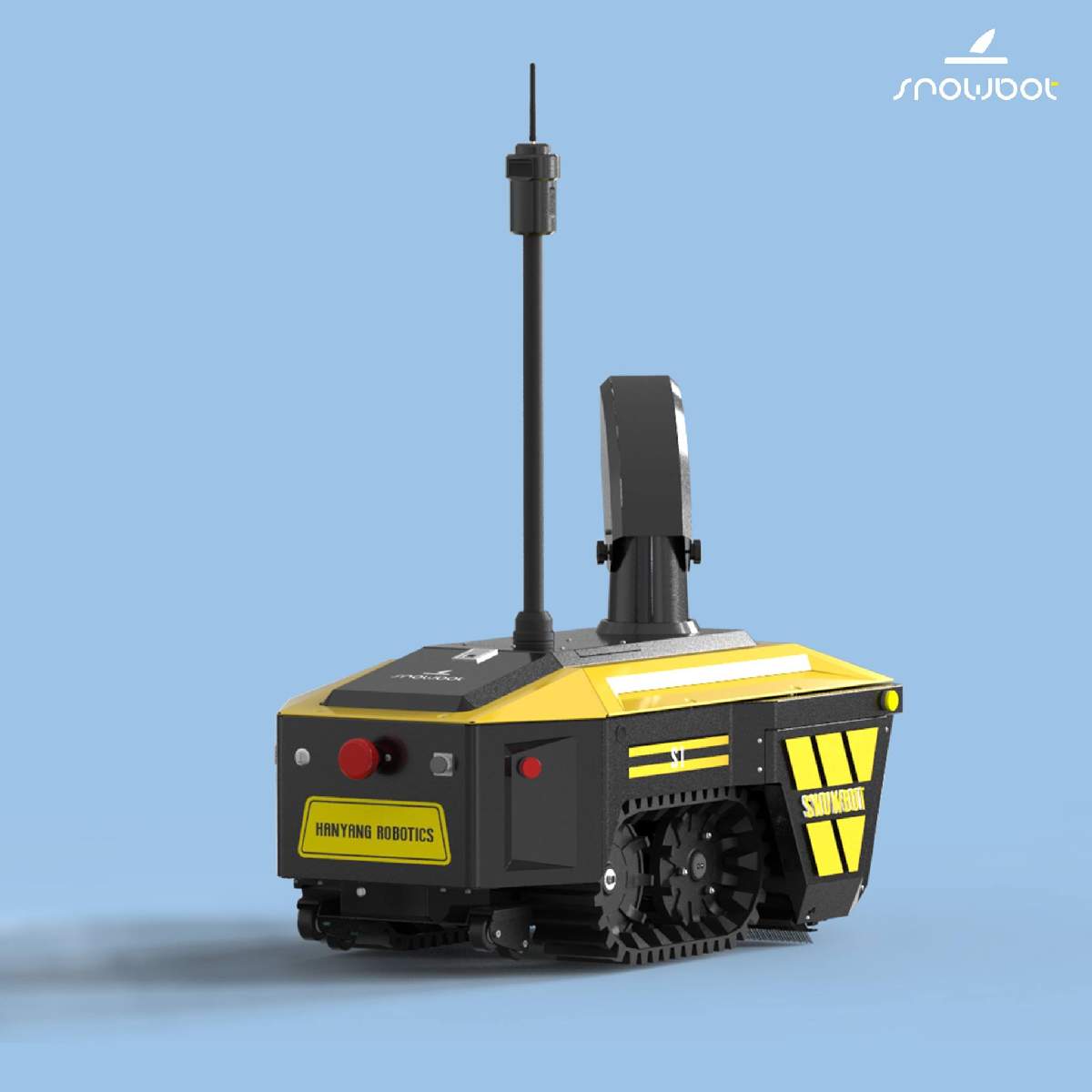 Gas-powered snow blowers are bad for the environment, and some states have already started banning the sale of new gas-powered backyard tools and machines.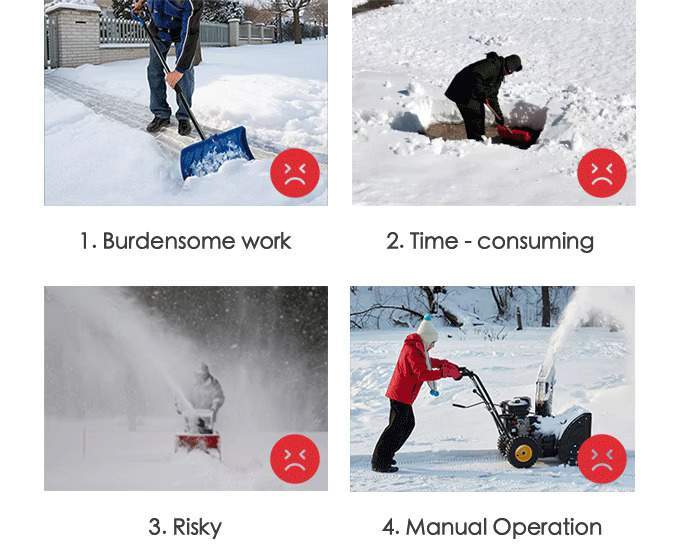 Hence, the obvious alterative to a gas powered snow blower is a battery-powered snow blower.
Snowbot S1—world's first auto-navigation battery powered snow blower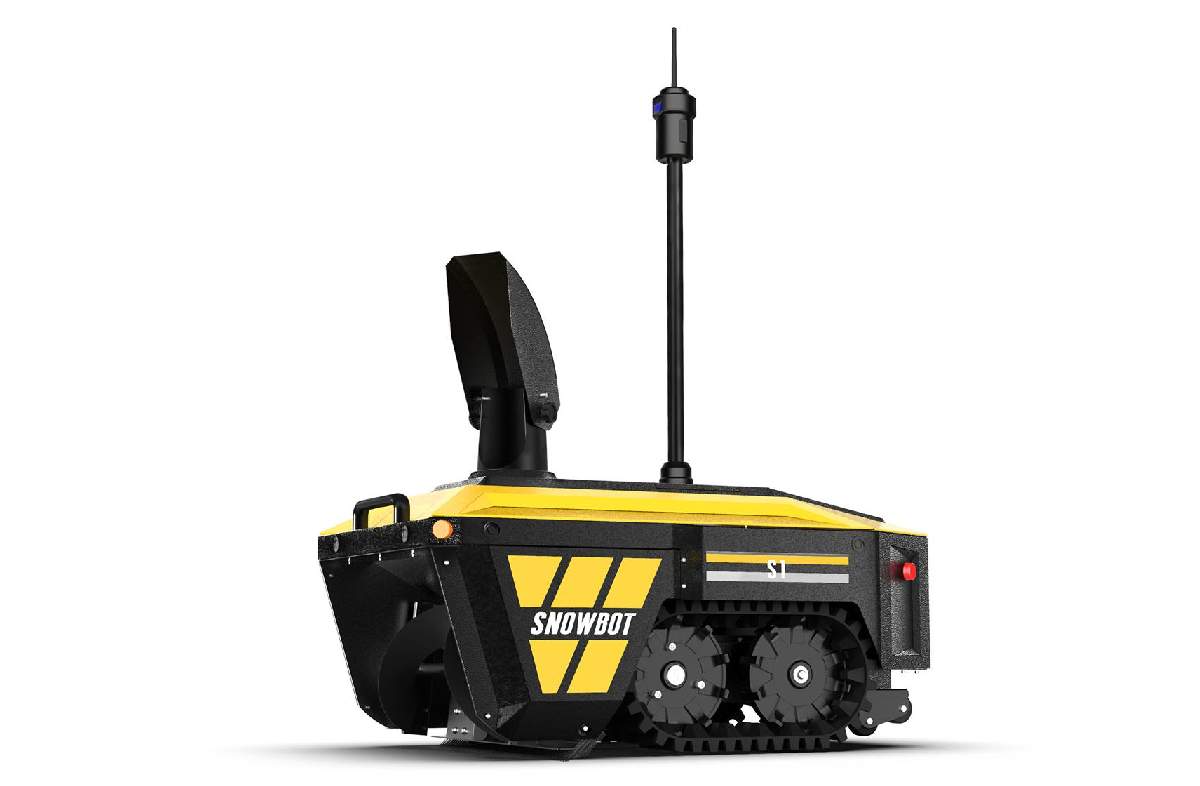 Hailed as 'world's first autonomous snowblower robot' it lets you enjoy a hot cup of coffee and watch the latest morning news on TV while the bot clears your driveway. There are many electric snow blowers in the market, but the wow factor or frosting on the cake in Snowbot's case is, it is remote controllable with centimetre level accuracy and autonomous navigation.
Related Story: CyberKAT Snowcat: Cybertruck Inspired RC Electric Snowblower
Snowbot s1 snow blower features
Snowbot S1 is a complete hands-free and autonomous robot. It supports smart features like mobile app and some valuable tools that come with the package.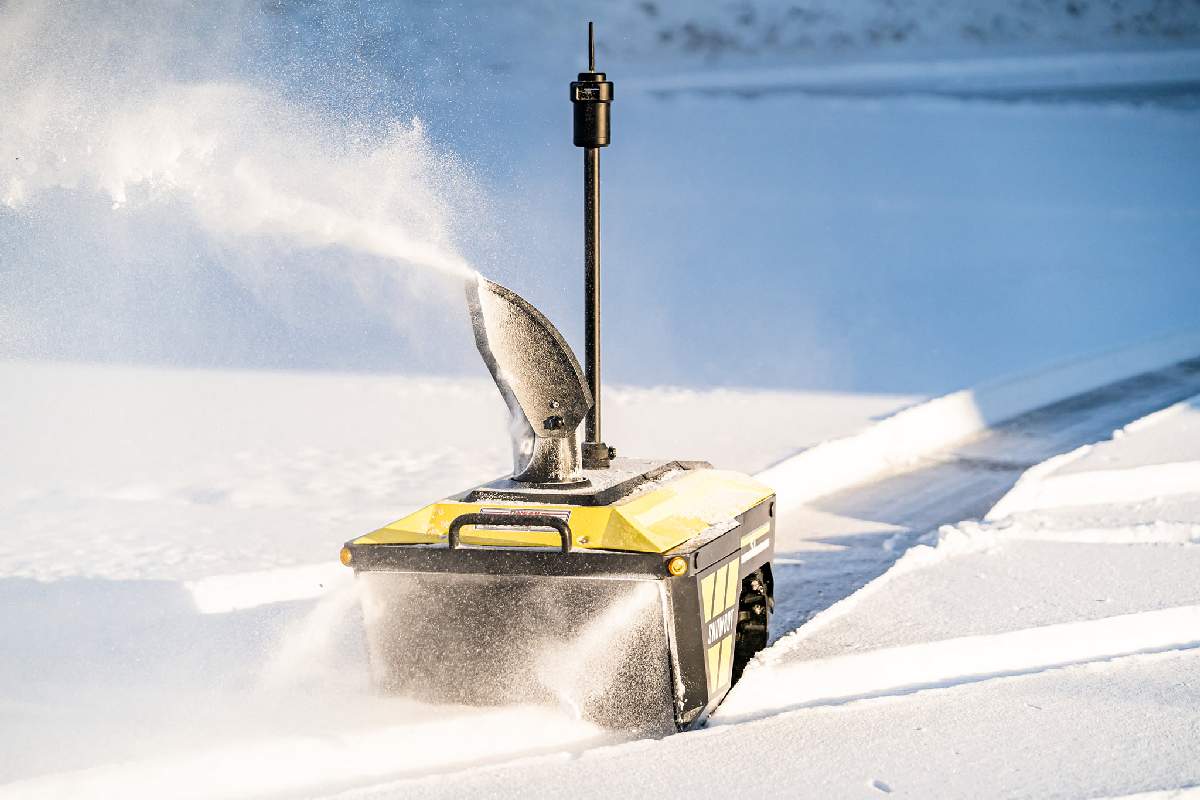 This snow robot further creates a map with its 4 ultra-wideband positioning terminals for cleaning the snow. Its three positioning terminals serve as transmitters.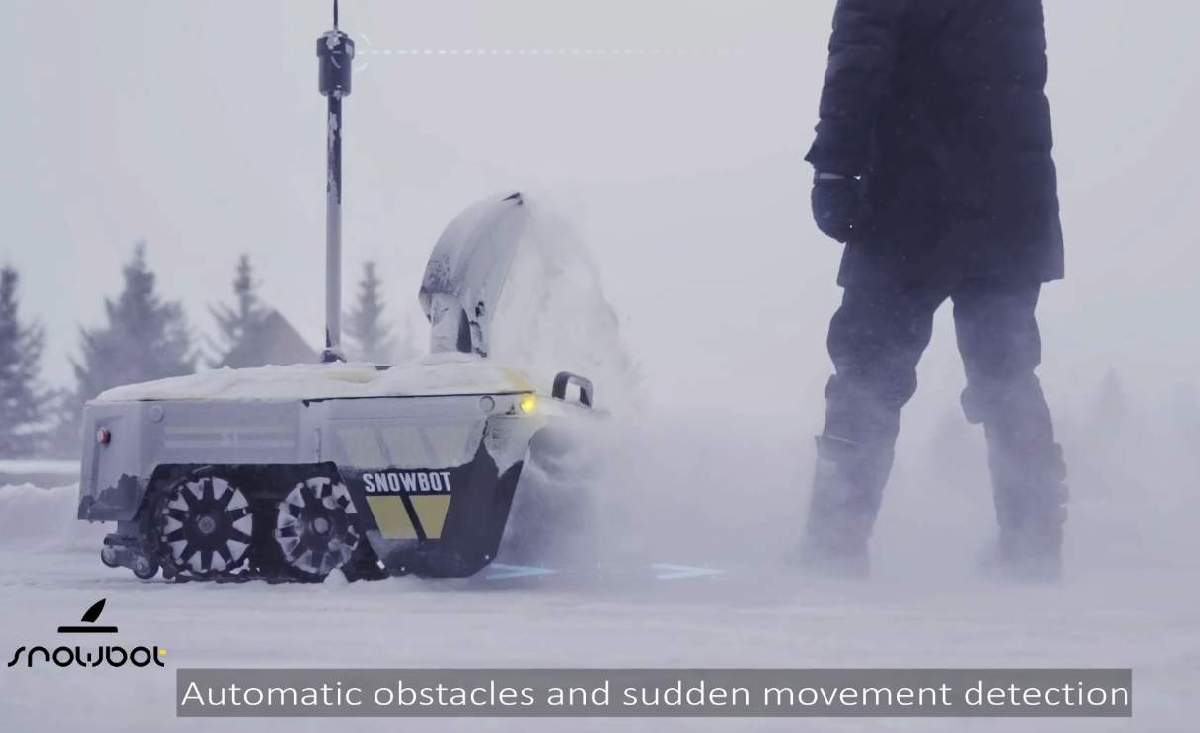 And, the fourth one serves as a receiver mounted atop the robot. Altogether, all the terminals help the robot navigate and create a perfect map of the area you want it to clear.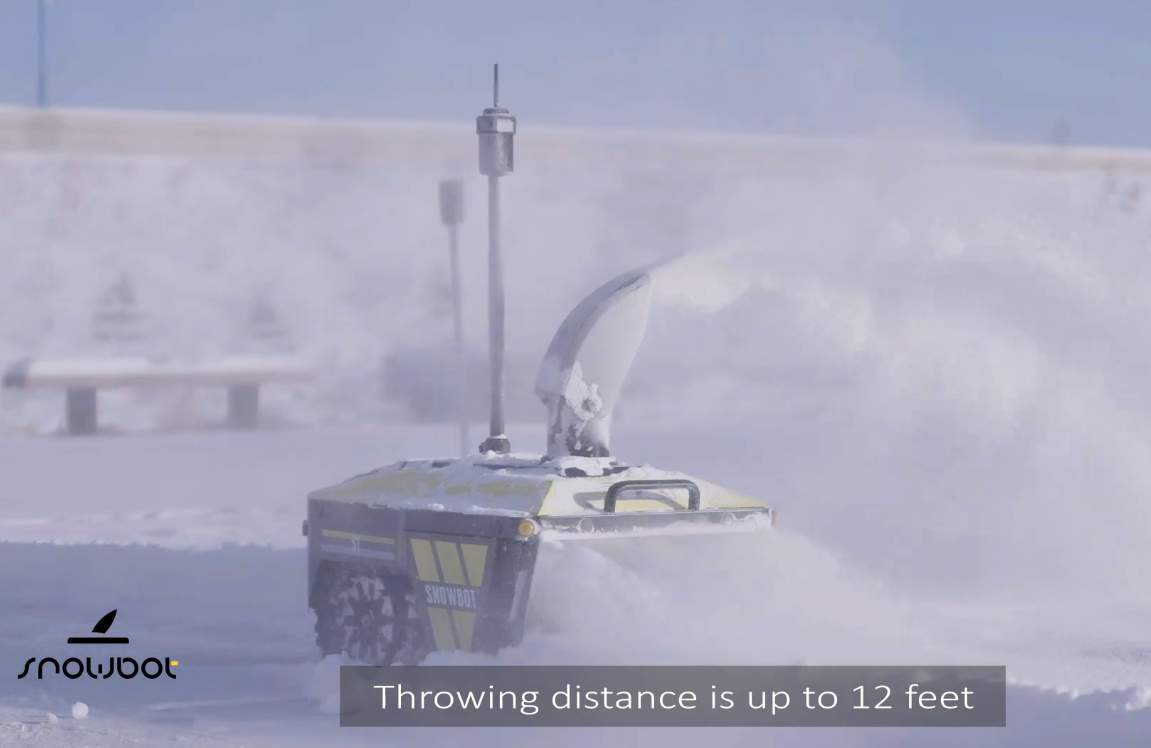 After that, the S1 snow blower calculates the area automatically and routes as per the positioning poles' location. You can also add more inputs using a smartphone app. Moreover, the robot identifies the surrounding objects and further avoids them to ensure maximum safety.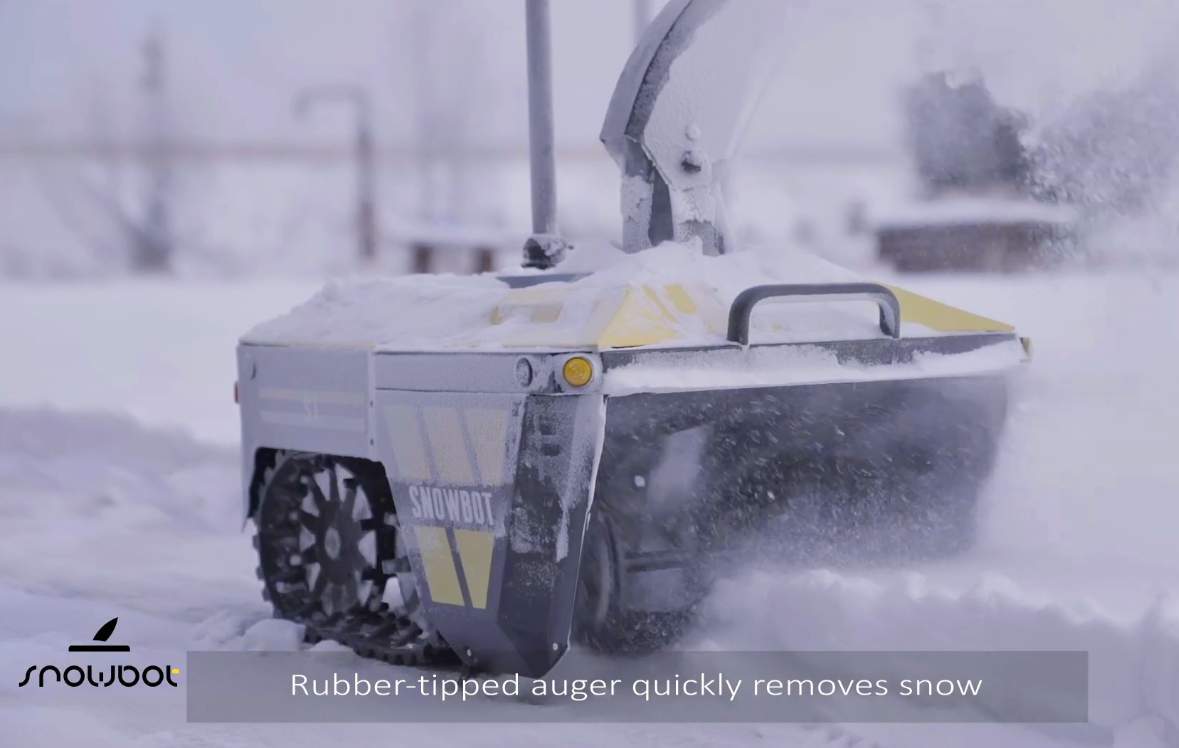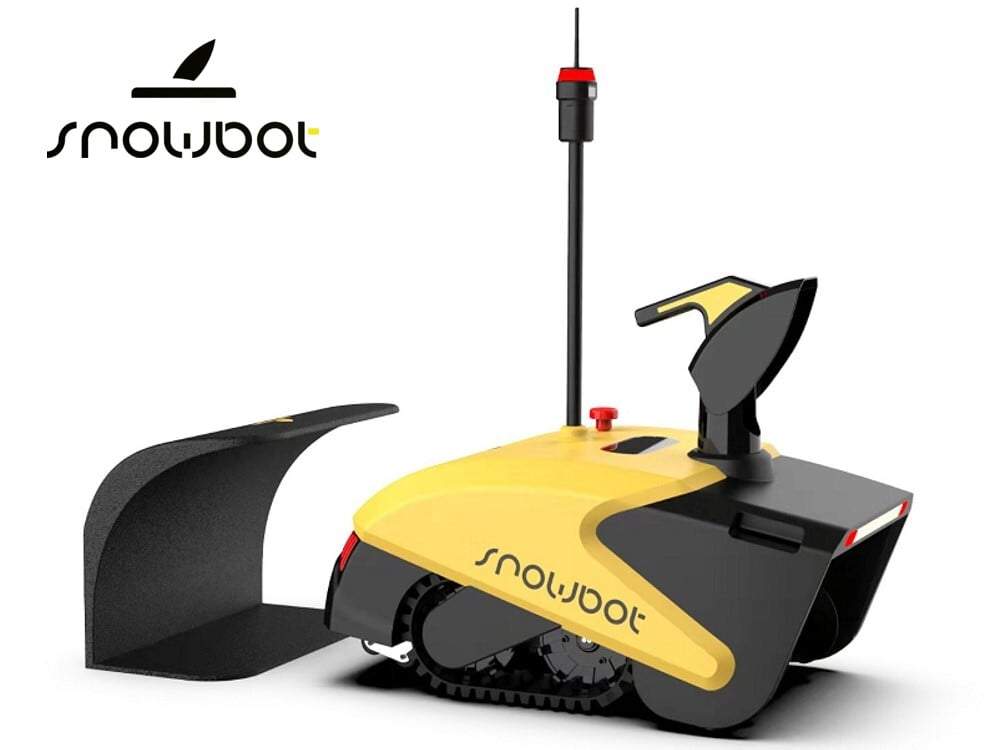 Therefore, you don't have to worry about its functioning at all. Just add the desired inputs, position the terminals, and let the robot do its job with perfection.
Speaking of its mobile app, you can easily control, monitor, and manage the robot with a few touches on your smartphone screen. For instance, you may even select the areas you want to clean or change the routes as desired. Besides that, the app keeps complete track of the statistics of covered areas, battery usage, and remaining time.
Technical specifications
The robot can clear up to 12-inches of snow depth. Its powerful 360-degree snow thrower enables it to shoot snow at specifically designated piles from a distance of up to 4 meters away. The machine itself sets the movement speed that varies from zero to 1.4 Km/h. This helps in avoiding overloading and damaging mechanical tools.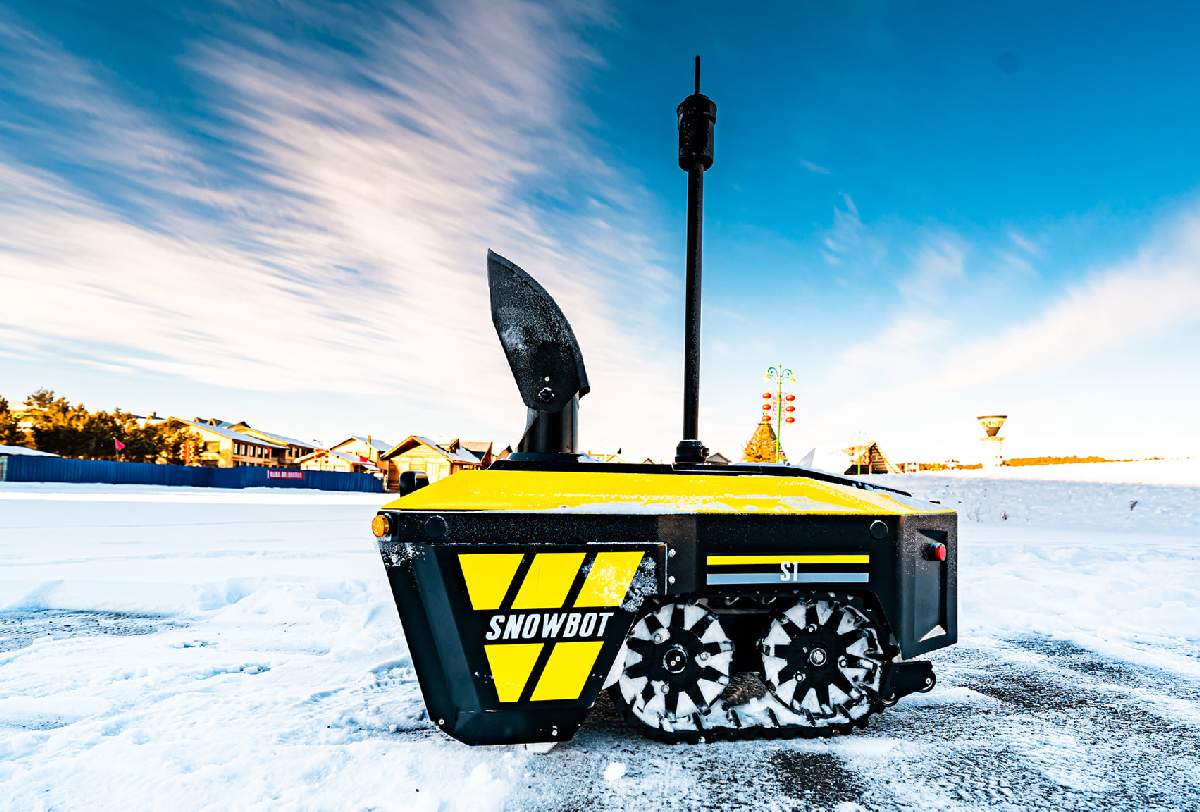 The unique snow blower even comes integrated with a special 1123.2Wh lithium-ion battery. It can further power up the machine for around 1.5 hours on a single full charge. This much energy is sufficient for cleaning up to 1500-square-feet of snow with a depth of 5-inches. The batteries can further change in temperatures as low as -13℉. So, you can easily operate the robot at temperatures ranging from -20 to 104℉.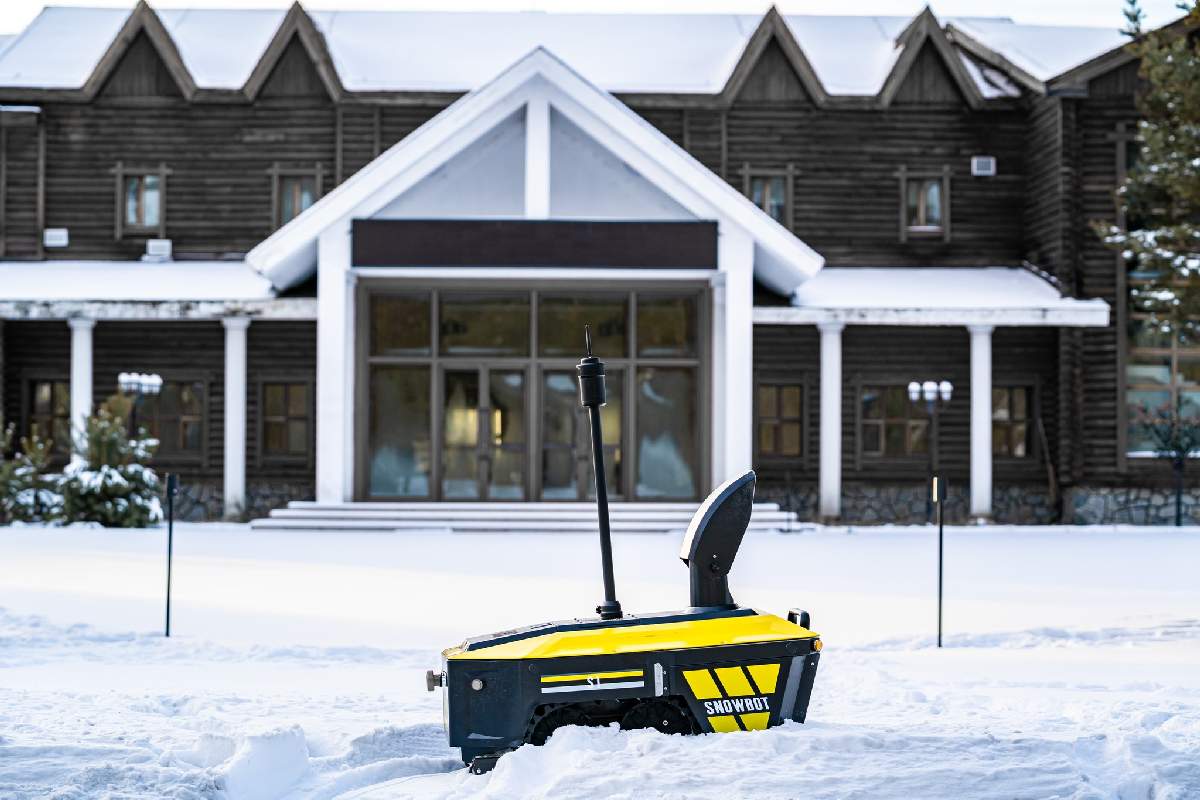 Unlike other conventional snow blowers that need diesel motors, S1 comes integrated with four brushless motors. These motors can yield higher efficiency without leaving any carbon footprint. Furthermore, the robot is highly durable and easy to maintain.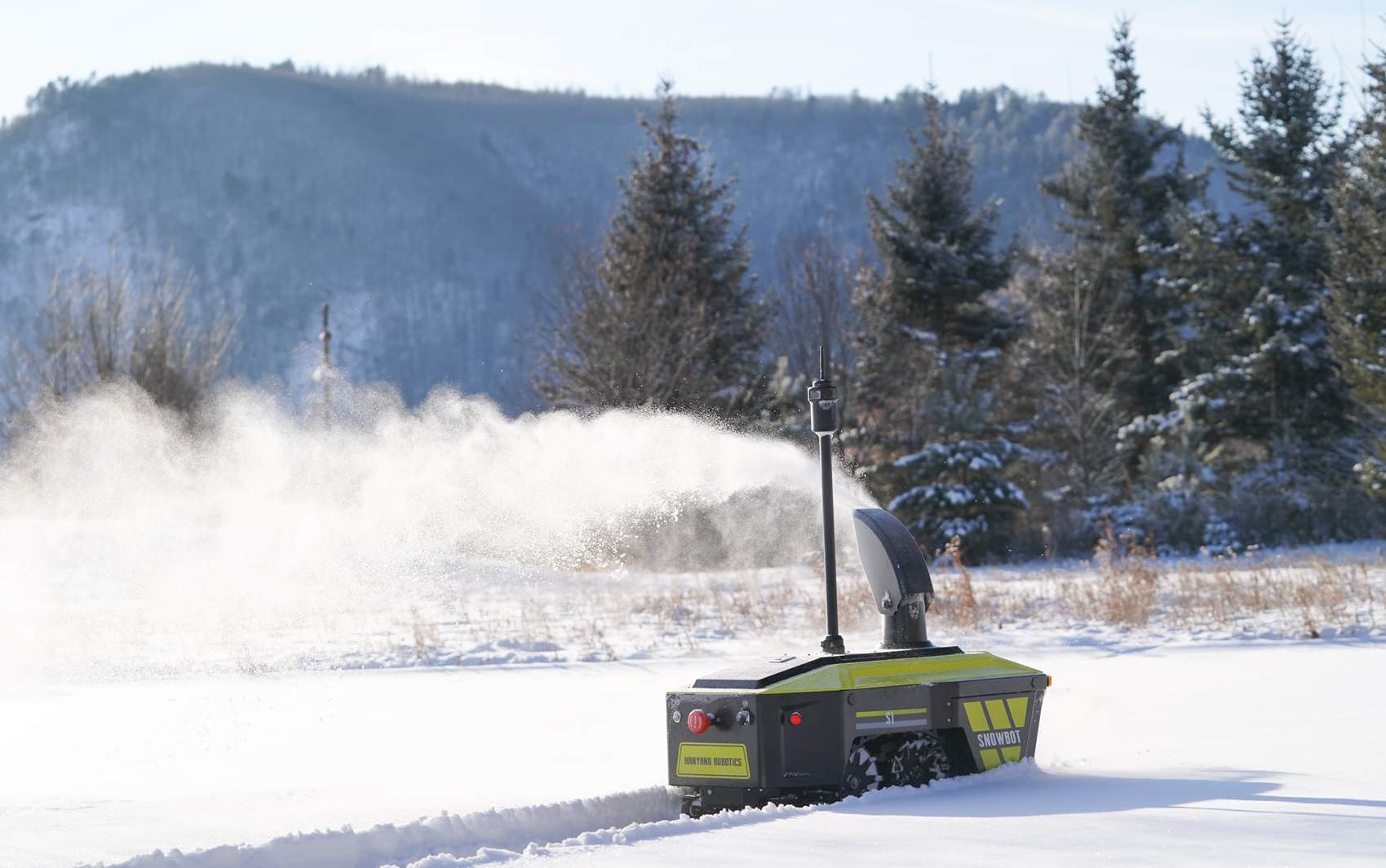 Snowbot S1 even includes security warning lights and an emergency stop button to alert people. Its automatic obstacle detection is another major feature that improves safety. It also enables the robot to resume its task by finding more new routes.
Snowbot package includes
Remote controller—You may pilot the robot using its remote control or the mobile application via your smartphone.
Setup toolkit: The company even delivers a set of bolts and wrenches that you require for maintenance or assembly.
Battery charger: S1 comes with a battery charger to power up the machine. It even positions beacons for better usage.
A chute to throw snow away.
3 positioning beacons along with their bases.
The snowbot's main body
Advantages of Snowbot
Able to clear up to 12-inches of snow.
Saves energy and time during harsh winters.
Boasts safety features.
Autonomous programmable and navigation tasks.
You may control the robot by using your smartphone or remote control.
Supports most US houses for clearing out their driveways.
The robot can support most US households and clear their driveways.
Snowbot snow blower release date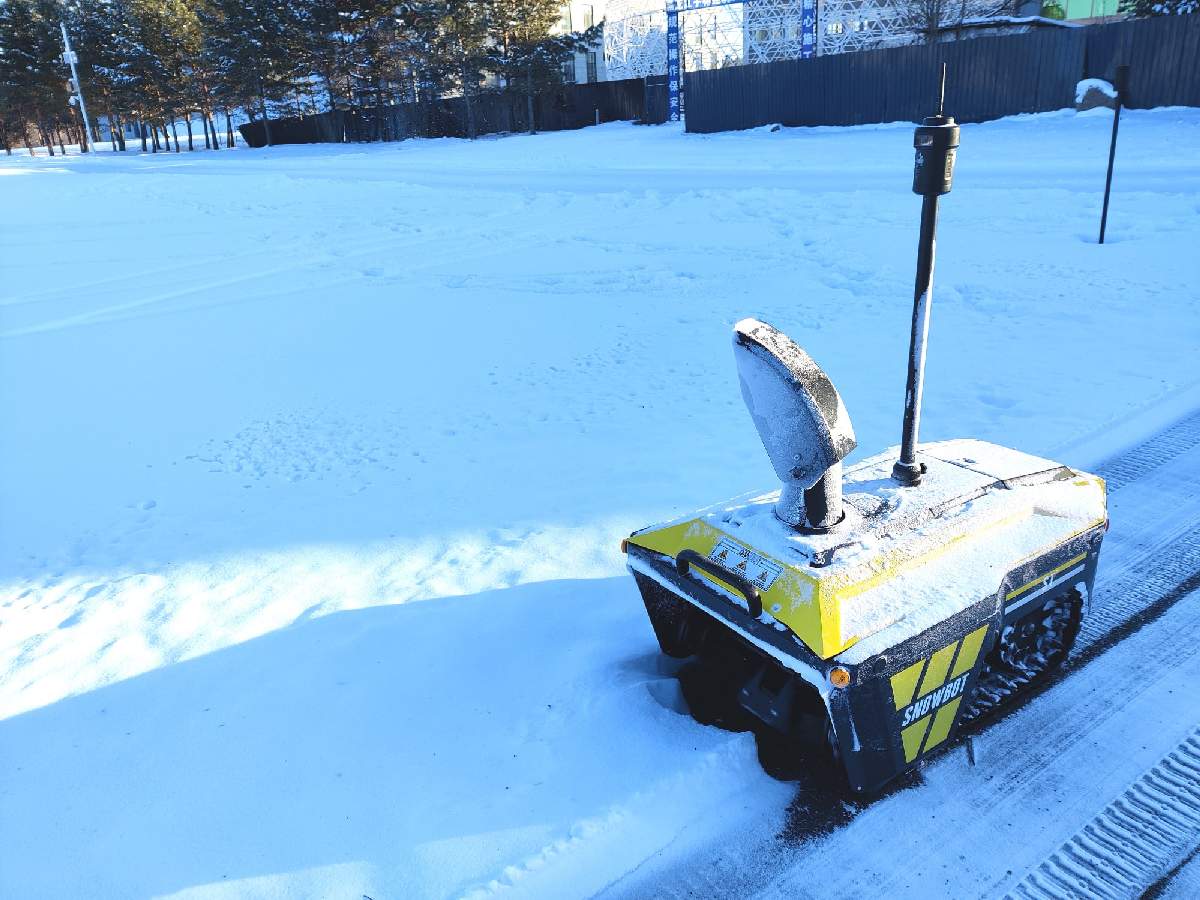 The Snowbot S1 is in its beta-testing phase. And, the beta buyers will have the advantage of getting a refined and better retail version, i.e., Snowbot S1 Pro that's planned to release in winter 2022. Moreover, you can enjoy amazing customer care for repairs and support.