Tesla Cybertruck add-ons have started infiltrating the market, although Elon Musk's electric pickup won't be available until 2022. Even Loki Basecamp, the Canadian-American camper company, has now come up with its new Falcon lineup that has something for future Cybertruck owners.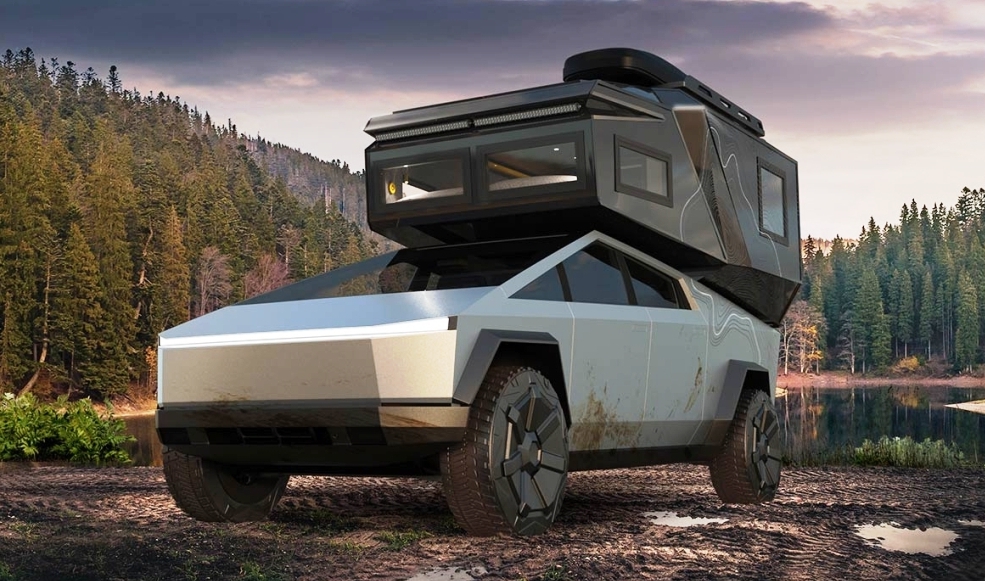 The camper company has created an all-season pod for Tesla's electric pickup. Besides this new Cybertruck add-on, we even familiarized you with the CyberLandr overlander a few months ago. It is intended to turn the electric pickup into a stunning home on wheels for adventure enthusiasts.
Coming back to the Loki Cybertruck Camper, let's discuss its features and availability.
Features of Loki Cybertruck Camper
The modular camper is designed to fit the sharp, angular design of the bed, offering an off-grid camping solution to adventure seekers – all thanks to its solar power and climate control features.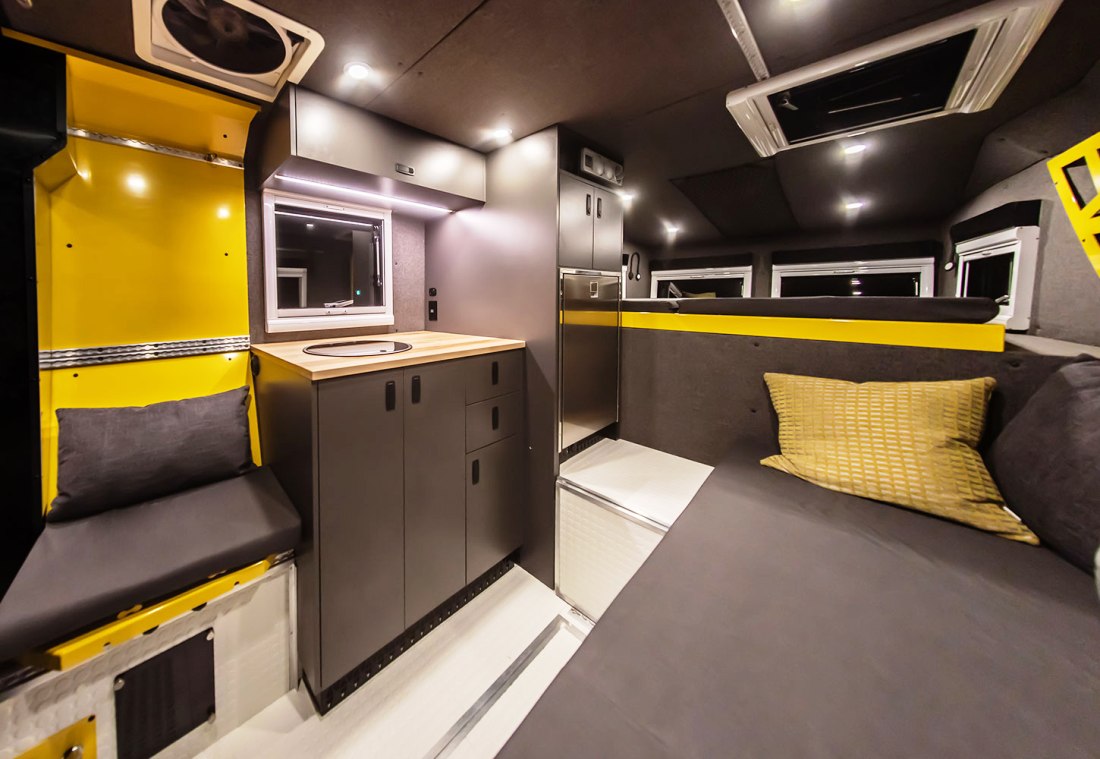 This 4-season pickup camper sports an aluminum shell, air conditioning, built-in heating, a 600 amp/h lithium battery bank, around 360-watt of solar power, and an integrated 2,000-watt charger/inverter.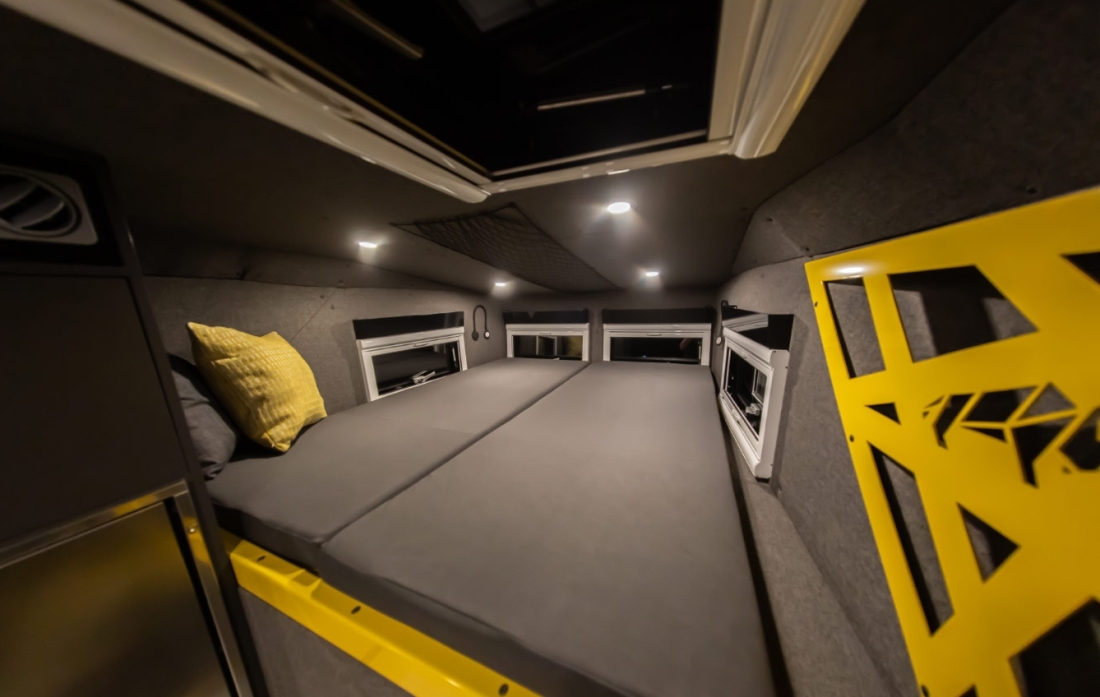 While the slide-in pickup camper fits into the Cybertruck's bed, it still provides enough space for a kitchenette, sleeping alcove, sink, induction cooktop, couch, and toilet. The couch can be transformed into a second bed and also has ample storage space.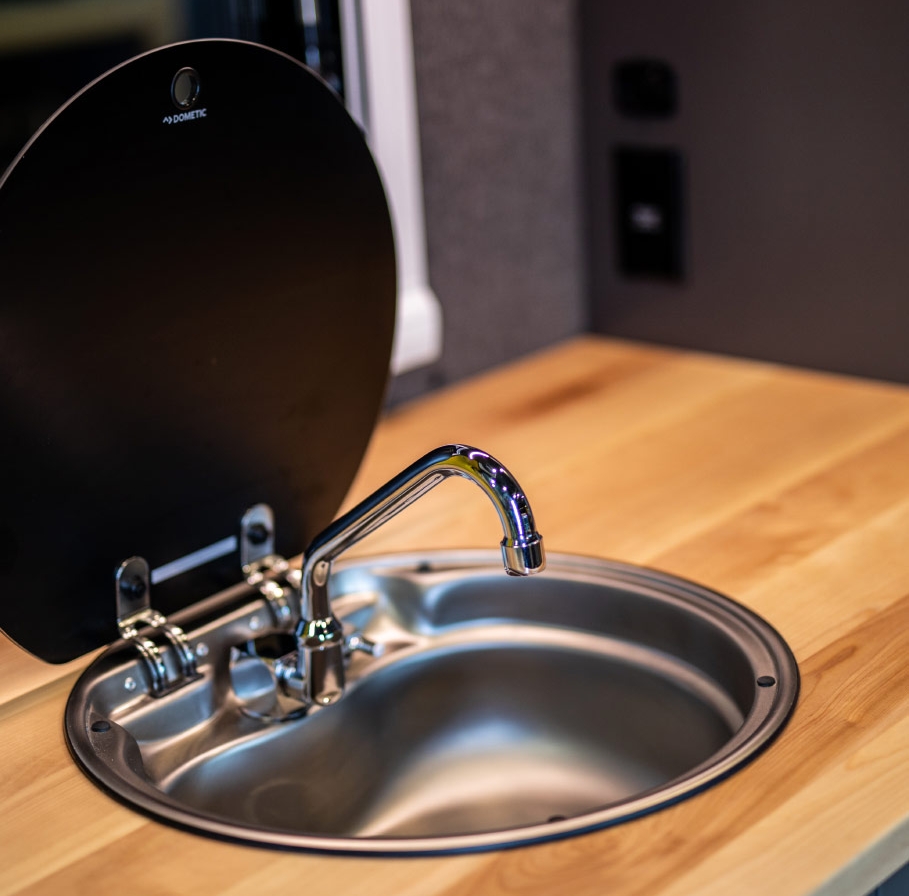 Furthermore, the integrated climate control system ensures the cabin remains at the right temperature throughout the year. It also has enough outlets and ports along with a smart power management system to ensure everything goes on smoothly without any hitch.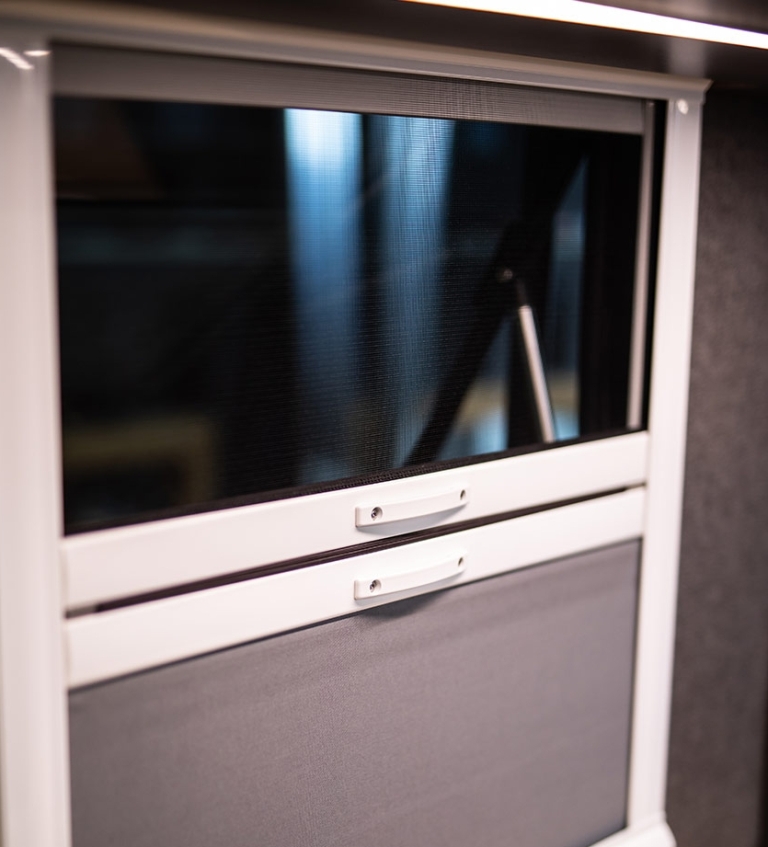 This pickup camper even shares some other base features of the company's Falcon lineup. Some of these features include pull-out exterior racks, roof rack, tire tracks, stand-alone shelter, and solar-powered electrical system.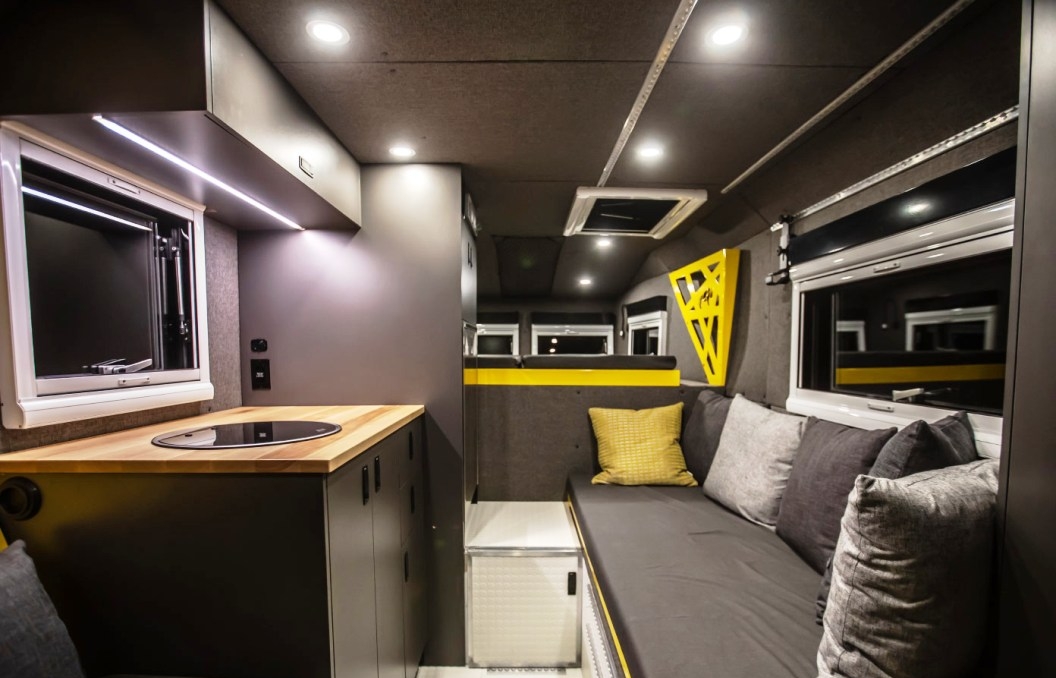 Tech specs of Loki Cybertruck camper shell:
Up to 360-watt solar power
Up to 600 amp/h Lithium battery bank
2,000-watt inverter and charger
On-the-go charging system
A number of USB, AC / DC sockets
Smart power management
Related: BeTRITON's Z-Triton 2.0 : Camper + Trike + Boat (All in One)
Price and availability
This pod is priced at $135,000, which is double the amount of the fully-loaded trimotor Cybertruck's $69,900 sticker price. But if you have already pre-ordered Cybertruck and now want to ensure this pod also delivers at your doorstep on the launch day, you can reserve yours for a $10,000 refundable deposit fee. Its shipment will also begin in the starting of 2022, like the Cybertruck.