The novel coronavirus pandemic has impacted the lives of many people across the globe in so many ways. From the way we work to how we dress, everything is changed now. During this critical health crisis, face masks have become an essential part of our lives. From necessity to a fashion statement, various brands and companies are designing unique versions of face masks to combat COVID-19 in their exclusive way.
At CES 2021, gadget manufacturers have pulled out everything from smart face masks to wearable air purifiers to combat the coronavirus. Aiming to offer protection against the COVID-19 virus, these face masks boast to be effective in maximum breathability and filtration process.
Here are the five amazing face masks that grabbed eyeballs at CES 2021.
1. Razer Project Hazel Smart Mask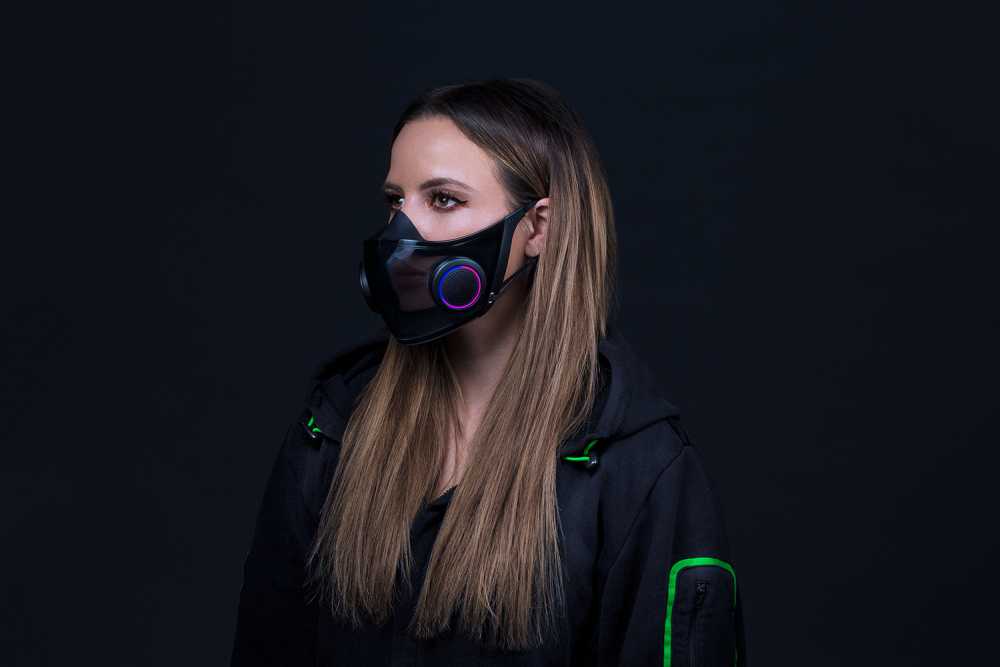 The gaming hardware company Razer has introduced Project Hazel smart mask concept to fight coronavirus. The N95-class face mask has been designed with auto-sterilization and active ventilation features. The smart mask has a low-light mode, including interior lights that turn on automatically in the dark.
Referred to as the world's smartest face mask, it focuses on five major areas – social, safe, sustainable, comfortable, and personalization. This mask boasts a transparent design that enables people to see your face when you speak. There are a built-in amplifier and mic to ensure your voice is not muffled when the mask is on.
A wireless charging case, which is lined with a UV light interior for killing viruses and bacteria, turns red to green to indicate battery level.
The waterproof and scratch-resistant mask is made from recyclable plastic and has replaceable ventilators and filters. It is lined with silicone for extra comfort with active air cooling and regulation while inhaling fresh air and venting carbon dioxide.
Not to forget 16.8 million colors and effects and two customizable lighting zones with Razer Chroma RGB lighting. What's more interesting is that it can be custom-made to fit your face shape.
2. LG PuriCare Wearable Air Purifier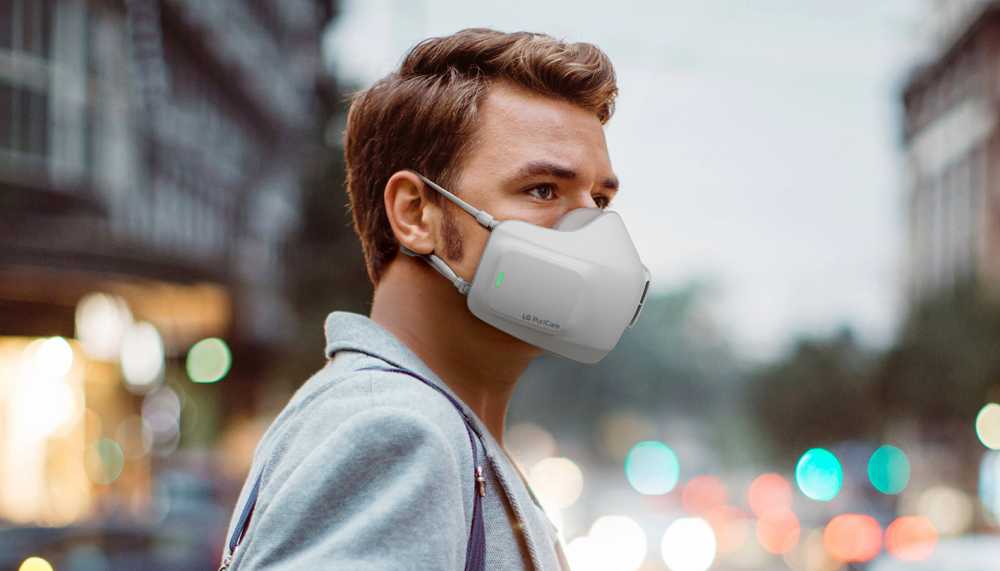 LG Electronics has introduced a new wearable air purifier named PuriCare to offer a new level of portable protection to the users. This wearable air purifier is designed to offer a one-stop solution to the inconsistent quality of disposable and homemade masks.
PuriCare wearable air purifier has two H13 HEPA filters that are similar to filters used in LG's home air purifiers. The high-performance replaceable filters let this mask supply clean and fresh air. Also, the mask comes equipped with built-in dual fans and respiratory sensors capable of detecting the volume and cycle of the wearer's breath for adjusting the speed of the fan accordingly. Speed of the fans increases automatically while inhaling air and slows down while exhaling to make breathing effortless. According to the company, the face mask has been designed ergonomically as per the extensive face shape analysis. The mask is further created for covering the nose and chin area with less air leakage.
PuriCare is powered by an 820mAh battery to run its sensors and fans smoothly. The battery is claimed to last for up to eight hours on low mode and up to two hours on high mode after a full charge.
A charging case with integrated UV-LED lights kills germs and sends notifications to the Android/iOS LG ThinQ mobile app whenever filters require replacement.
3. AirPop Active+ Smart Mask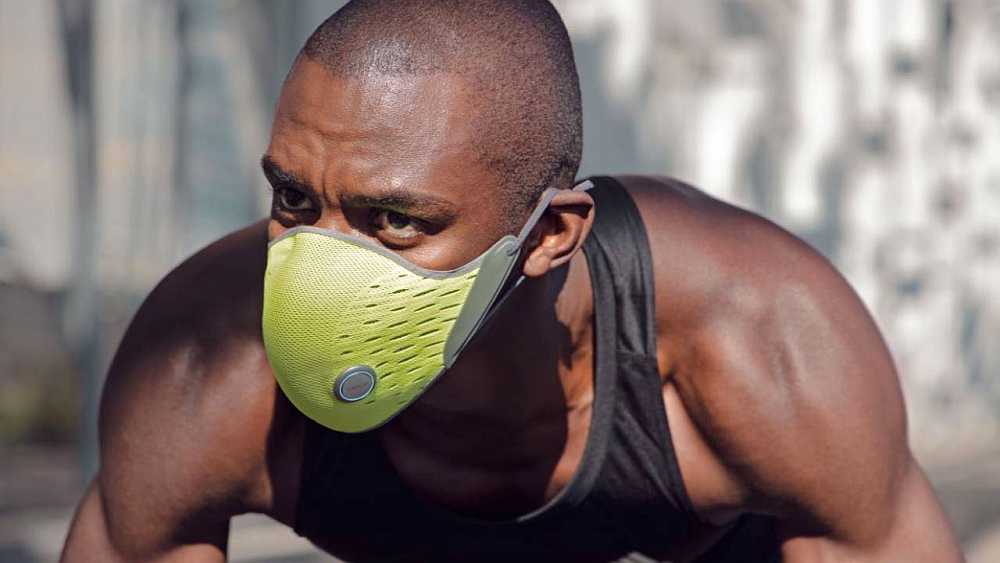 AirPop has launched a new Active+ Smart Mask that's powered by a mobile app. This face mask uses sensors to provide proper feedback about the filter quality and breathing habits of the user. The mask looks like a regular face mask but has some safety tech built-in for enhanced safety against the coronavirus.
There is a little knob on the mask, integrated with Halo sensors powered by a replaceable coin-cell battery that lasts up to six months. The sensor connects to both iOS and Android devices via Bluetooth.
The sensor tracks fitness metrics such as breaths per pace as well as breaths per minute. Moreover, it can track the level of pollutants that are being filtered out. The app indicates when it is time to change the filter.
| Also Read: 6 Gadgets Every 60+ Should Have
4. Binatone's MaskFone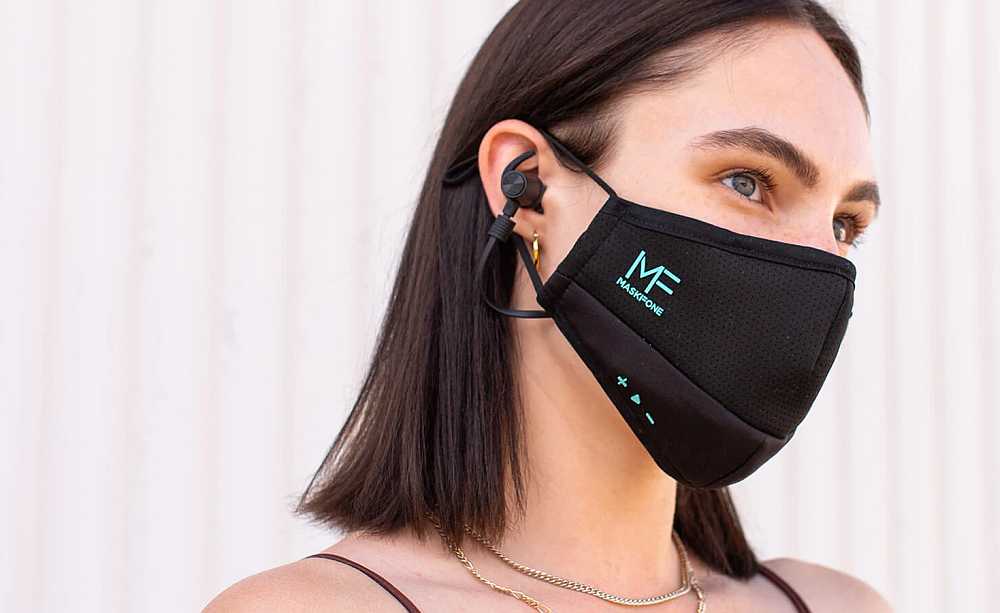 Binatone's MaskFone face mask doubles as a Bluetooth headset. This $49 washable N95 mask enables you to receive calls without having to reach out to your phone. Moreover, there won't be any mask-muffled voice that's usually the issue with conventional face masks.
Earbuds are connected to the mask's cable clip that comfortably sits around your ears. Volume control and play buttons on the right bottom of the mask offer effortless controls on the go. Furthermore, Siri and Amazon Alexa integration offer more controls over voice commands. According to Binatone, battery of this Bluetooth headset-enabled face mask lasts up to 12 hours.
5. Seguro AirSafe Mask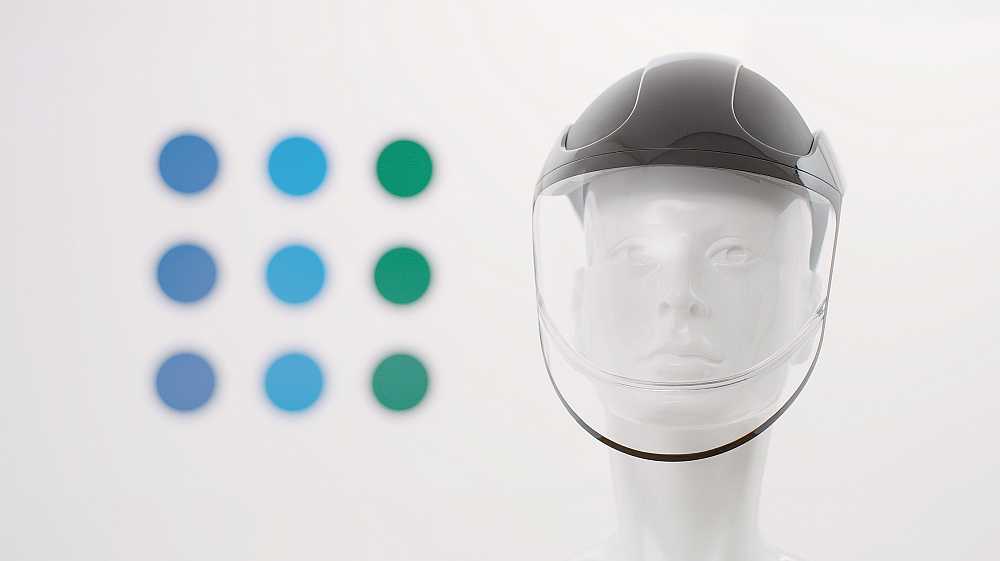 Seguro AirSafe face mask is perfect if you're going to any public places. This mask can shield you against dangerous airborne particles that may be carrying coronavirus. It purifies the air you breathe with its HEPA filters. And, a rechargeable battery that powers the built-in equipment lasts up to five hours on a single charge.
The high-impact yet lightweight plastic design ensures the utmost comfort and the transparent half-face shield makes it easier for users to enjoy food and beverages while keeping the COVID-19 at bay. The best thing about this face mask is that it's designed to provide you a gentle stream of fresh and purified air through the mouth and nose.