Swedish inventor and YouTube star Simon Sörensen has built battery-powered ice skates using components of an electric skateboard. People who indulge in ice skating know it is an intense physical activity.
But if you're out of shape, you would probably think of opting out of the fun ice skating. Not anymore! All thanks to these new electric ice skates that aim to make the sport undemanding and effortless.
Challenges Simon faced while creating ice skates
Ice skates don't have wheels and this posed a big challenge during its making. However, Sörensen thought of solving the issue with the same system as a snowmobile. He began working with a regular pair of ice skates and further fixed a hub motor on the rear of each skate with the help of 3D-printed mounts. He hasn't provided much detail about the exact electronic components that are used in its creation. But all of them appear to be off-the-shelf components that are intended for making electric skateboards.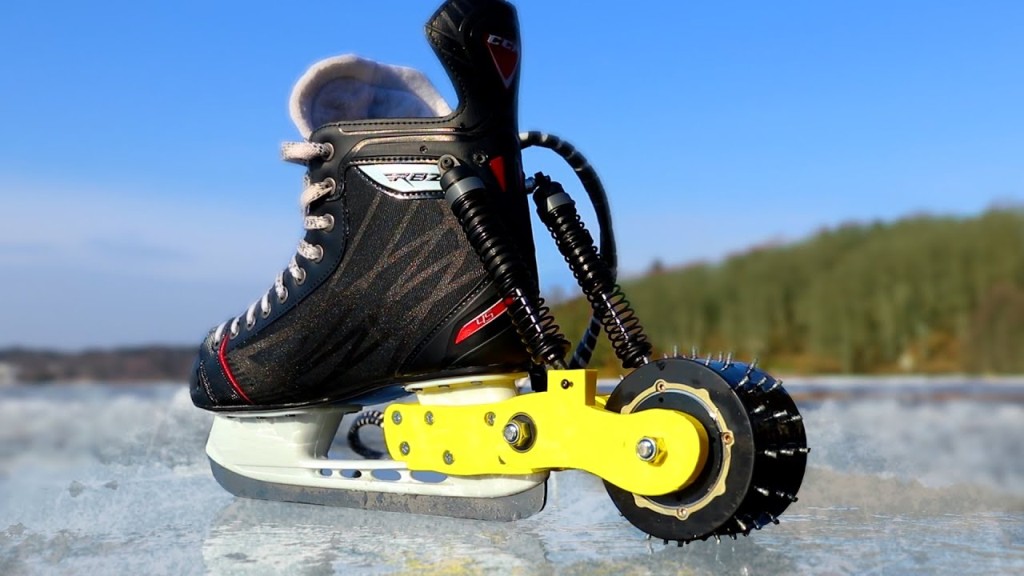 The motor controllers and batteries are placed in the backpack, whereas a throttle remote has been used for controlling speed wirelessly. Being a resident of Sweden, the inventor was able to test the electric ice skates on a local lake. While his initial tests were quite successful, he noticed that there was a lack of enough traction. Therefore, he installed springs instead of rods and also added metal studs to the wheels. The mounts pivot and push the wheels into the ice due to attached springs.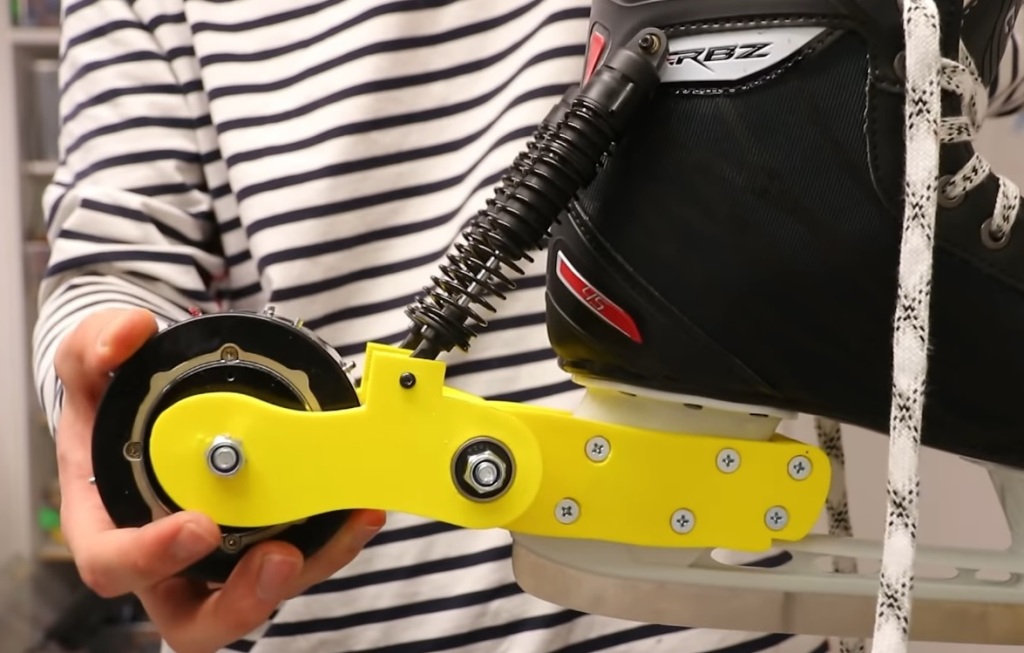 This did the trick and finally, ice skates started working as he wanted. Now, he can enjoy his favorite ice skating without putting in much effort.
Here's the video showing how the Sweden-based inventor created these electric ice skates. In the video, at 10:48 he also warns that anyone interested in creating similar battery-powered skates must be careful during the process. He used spiked wheels to grind carrots and hotdogs, explaining that spikes can tear off your skin just like the demonstrated food items – if you aren't careful with them. And, it won't be a pleasing experience for sure!
| Also Read: Chemnitz University Develops Snowboard That's Lightweight & Eco-friendly