At Consumer Electronics Show (CES), health tech gadgets have always been a major draw. Accentuated by the ongoing COVID-19 pandemic,  health tech gadgets took the center stage at CES 2022. Both big tech giants and startups exhibited their practical and futuristic products during this year's CES event held at Las Vegas.
From advanced face masks to fitness trackers and smart yoga mats, innovation and research is taking a big leap in health tech sector. In this post, we are sharing with you our top 10 picks that we consider the most groundbreaking fitness and health gadgets from CES 2022. However, you may have seen more new products at the event itself.
But let's have a look at the health tech gadgets that impressed us the most:
1. Zephyr mask
Razer earlier showed the concept of the Zephyr mask at CES 2021. Now, in CES 2022, the company unveiled the base and Pro versions of their Zephyr face mask. These masks boast two-way air filters and fans. They also come with customizable, colored lights through a connected app and voice commands.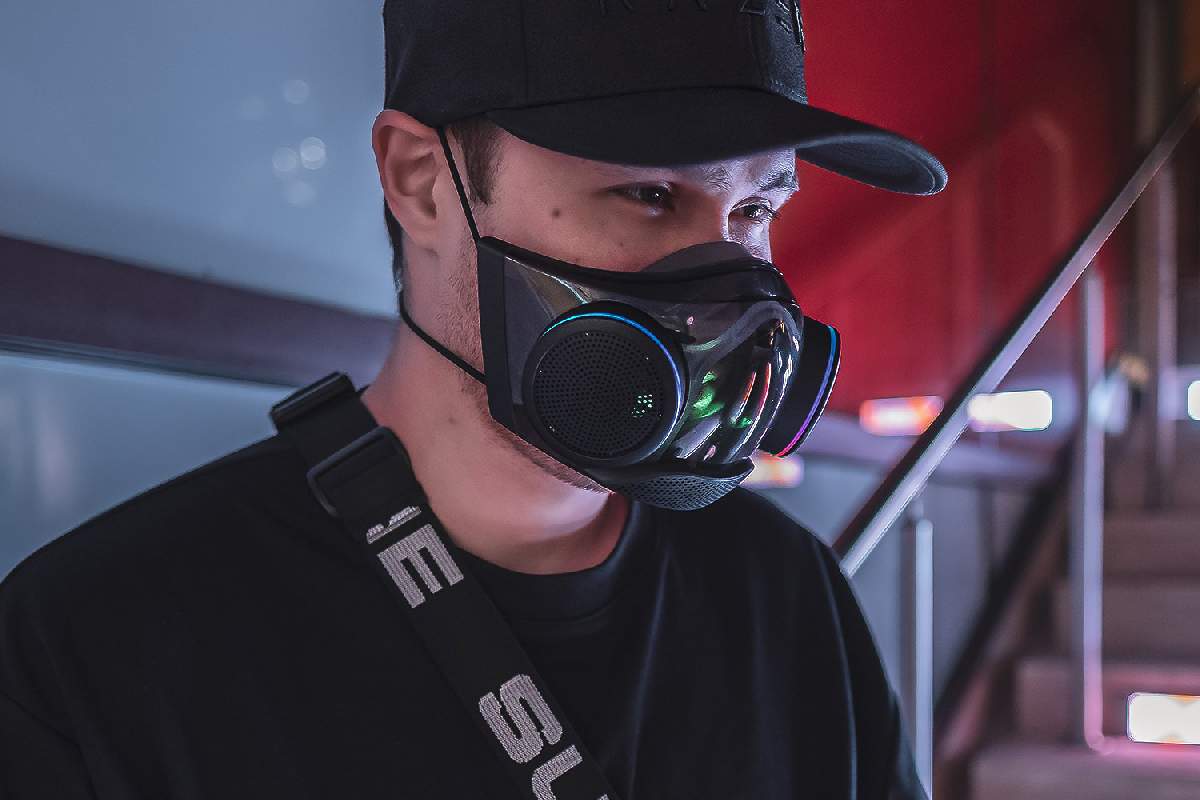 The actual version comes with straps that run around your head, not just as the concept seen in 2021. And, these straps are perfect for heavy lifting.
Furthermore, the lighting on the mask's exterior can change colors that are easy to control with an app. There are also some interior lights for illuminating your face. It means that everyone can see right through their transparent mask. And, the company also states that the clear mask comes with the "anti-fog coating." So, overall you'd get COVID safety and a cool face mask. What else do you need?
2. World's first active respiratory protection mask
French medtech AIRXÔM has unveiled the world's first active respiratory protection face mask at CES 2022. This face mask intends to protect the wearer from the bad effects of viruses, pollution, and bacteria. Its usage process is very simple due to technological innovations added to this face mask.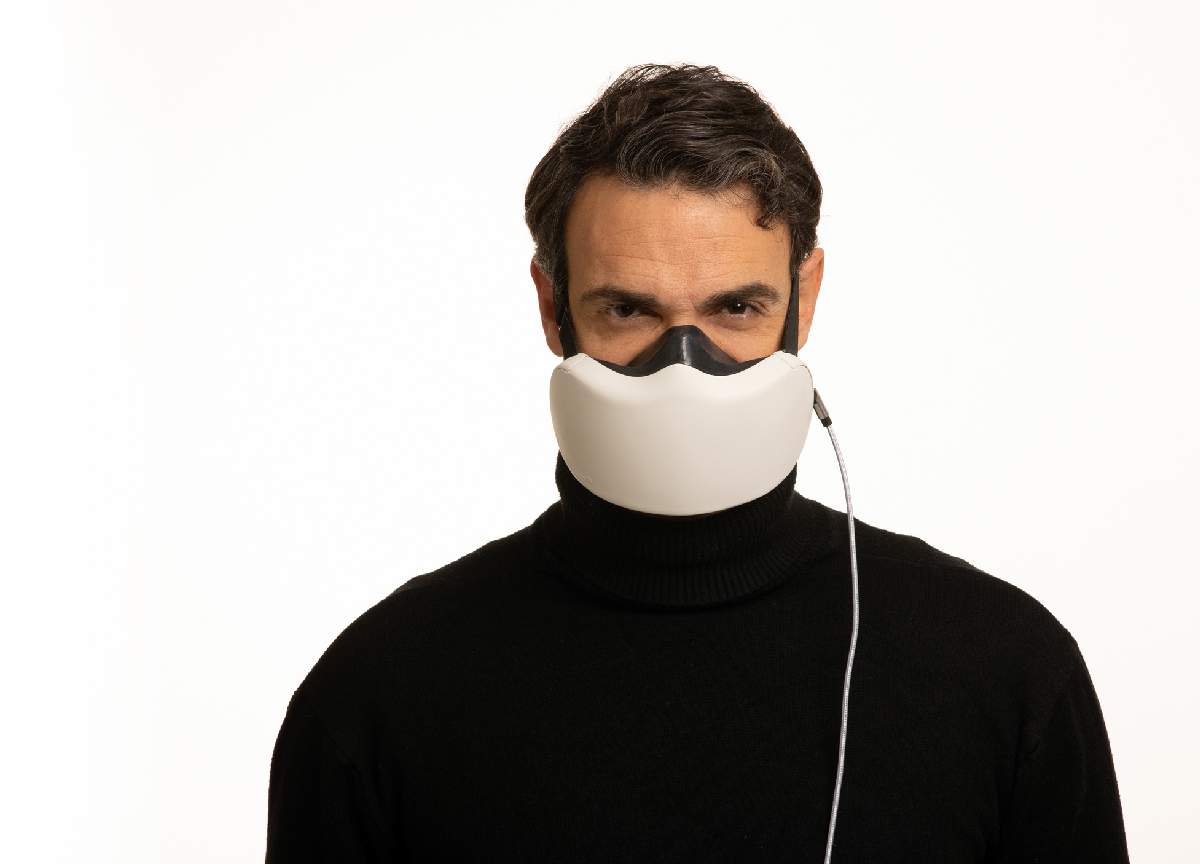 We believe that this face mask, along with other masks, is highly essential – as air pollution has become a major cause of concern worldwide due to increasing cases of air pollution-related premature deaths. In 2020, the WHO also stated that air pollution is one of the major environmental threats to humans and other species. It's because it leads to approximately seven million premature deaths every year.
While the lockdowns at the time of the COVID-19 pandemic improved pollution levels to some extent, the full extent of global air pollution is hard to tackle. Keeping all these things in mind, AIRXÔM came up with a sci-fi-like mask that comes with a power supply.
This mask can filter out micro and nanoparticles. Meanwhile, it offers complete protection to the wearer from airborne viruses, including coronavirus, airborne viruses, bacteria, and other volatile organic compounds (like nitrogen monoxide, NOX, and more. Hence, it offers the best breathability and protection to the user.
3. Hapbee wearable device
Another interesting health gadget from CES 2022 is the Hapbee wearable. This device can be worn like a cool necklace or as a head accessory. However, its basic intention is to realize the wearer the effects of consuming alcohol, caffeine, smoking cigarettes, or exposure to the sun for long.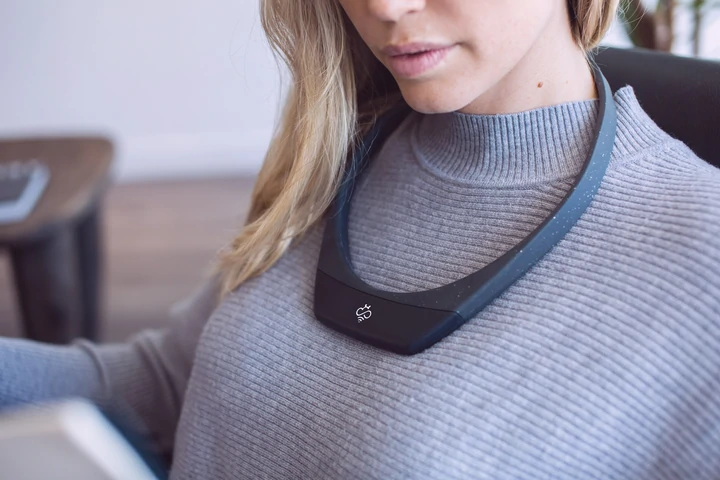 The manufacturers claim Hapbee to be groundbreaking technology. After all, it can record the low-frequency magnetic waves of some of our desired consumables.
The device plays back the distinct frequency blends silently to the wearer's body. This helps them to become aware of their habits. Meanwhile, it encourages the feeling to stay focused, relaxed, and get proper sleep. It even claims to help wearers feel their best – that too, without any unwanted side effects on their real life.
It is because the Hapbee Wearable is designed to emit safe, low energy frequencies. These frequencies can further repeat the signature of common feel-good molecules. The signals are actually intended to take instant effect and let the wearer wear off soon after they end the sessions.
4. Garmin Vivomove Sport Hybrid Fitness Tracker for $180
Garmin Vivomove Sport Hybrid Fitness Tracker has the appearance of classic watches. It comes with actual watch hands, like traditional watches, but it also comes with a disappearing touchscreen display. So, you get to access only the touchscreen whenever you feel it's needed.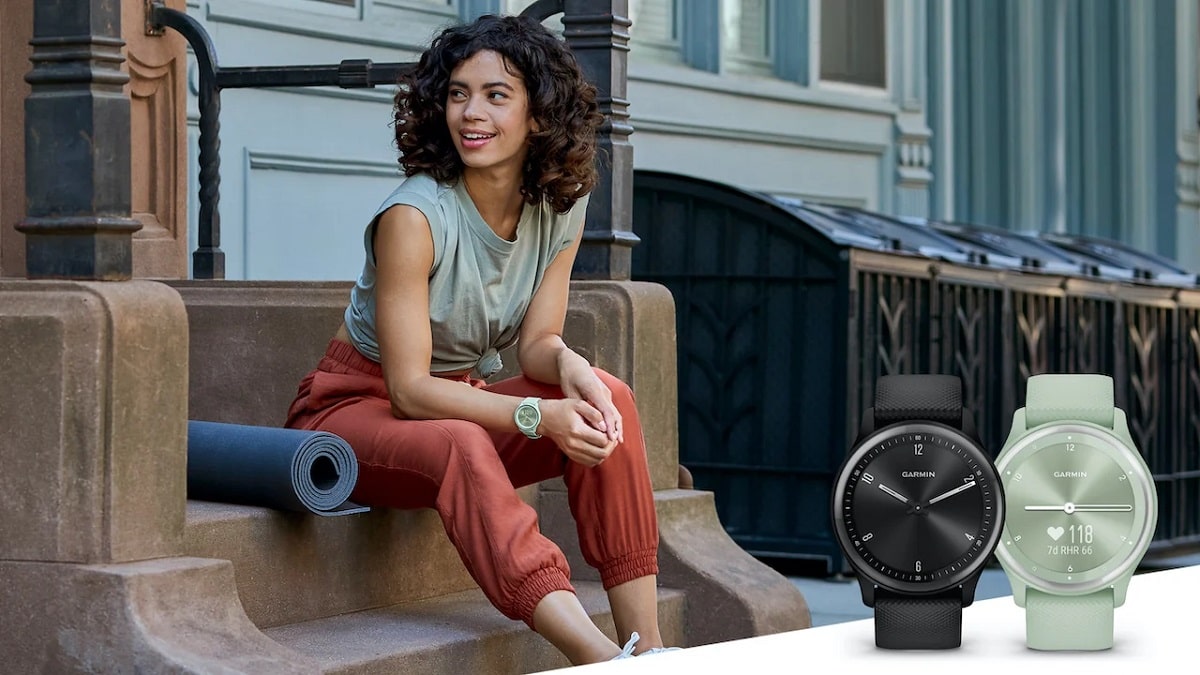 While it's an affordable smartwatch, it comes loaded with many health features that are often available in other expensive Garmin smartwatches. It offers the user complete 24-hour heart rate monitoring, sleep monitoring, stress tracking, hydration logging, and more.
So, it keeps them updated on all their vitals. It even includes an inbuilt Body Battery energy monitoring that shows the current energy level of the wearer's body. It helps them to work out and stay active more efficiently.
Being true to its name, this smart fitness watch comes with several activity apps, like Pilates, yoga, cardio, strength, cycling, treadmill, and more. It further offers total information about the step count, calories burned, and more.
Related Story: Walk While You Work On Walkolution Treadmill + Desk
5. Sengled Health Monitoring Smart Light
For most people, the term 'smart light' means specific types of features, like the ability to turn lights on/off with an app or customizable RGB lighting. However, Sengled, a longtime manufacturer of smart lights, has this time come up with a new bulb that does more than what a regular smart bulb does.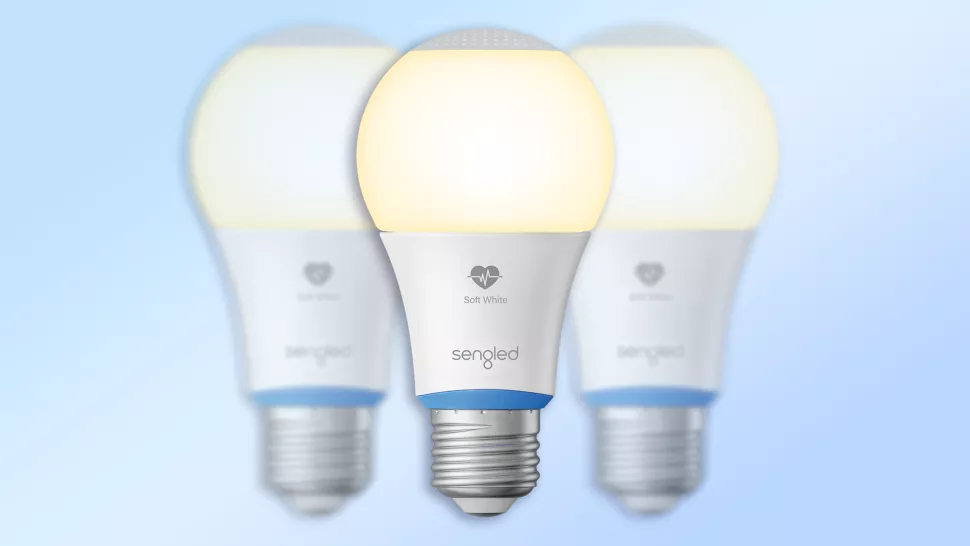 Their new product is basically a Health Monitoring Smart Light that can track the user's biometric data, including their sleep patterns, heart rate, etc., via the Frequency-Modulated Continuous Wave radar.
We wonder if the lights can now take our temperature, what else can they do in a few years?
6. Non-Invasive Blood Glucose Monitoring
Quantum Operation Inc. Has unveiled a non-invasive blood glucose monitor at the CES 2022. It uses the company's patented spectrography technology for measuring glucose levels in the user's body. Hence, it can save the user from the annoying experience of picking their finger to take a Diabetes test at home.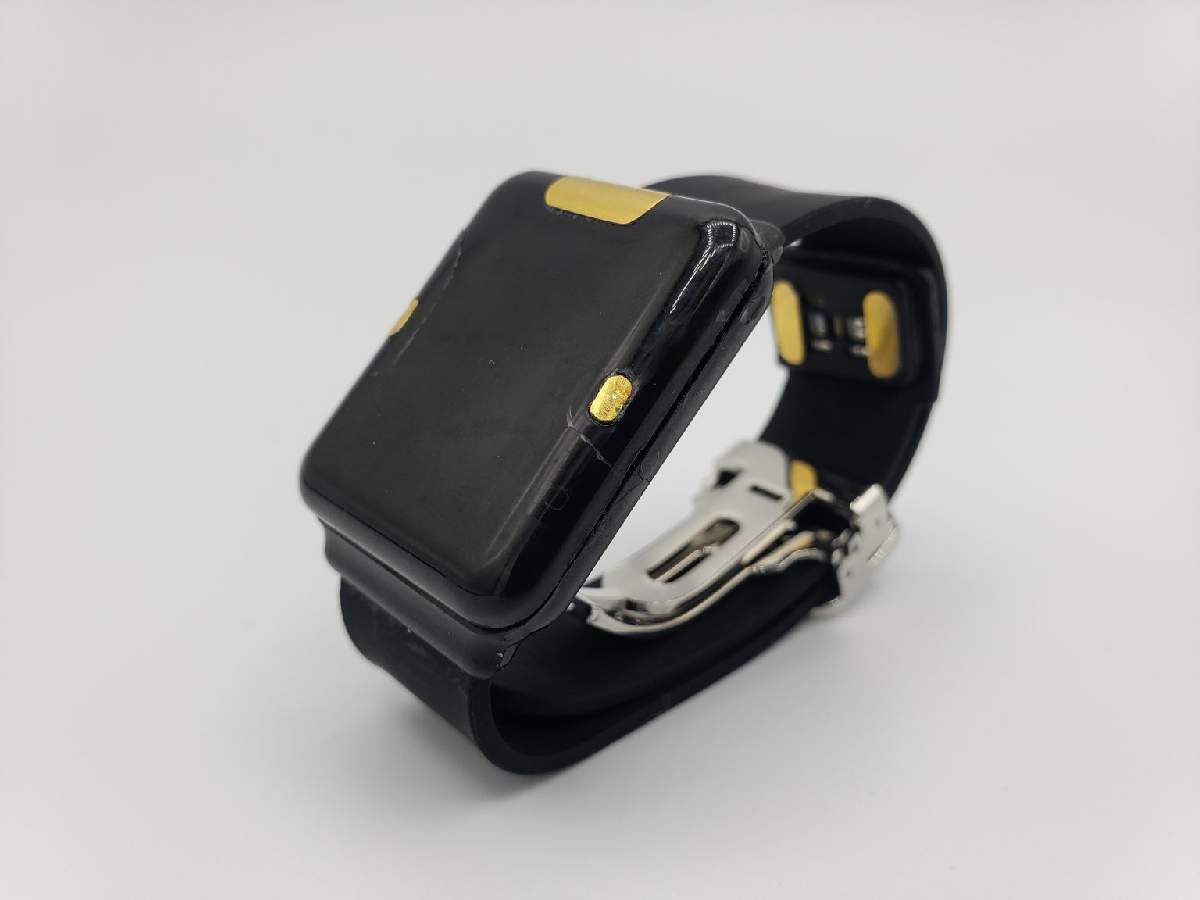 With this device, diabetic patients just have to wear this wristband that offers them so much data that's not possible with a conventional glucose monitor. Although the company has now only unveiled its prototype this year, diabetic patients must be eager to know about its launch date and availability.
7. Withings Body Scan
French tech company Withings has taken smart scales to another level with its brand new Body Scan. This is the company's new scale that comes with a set of major health monitoring features, including body composition, ECG, vascular age, and nerve activity.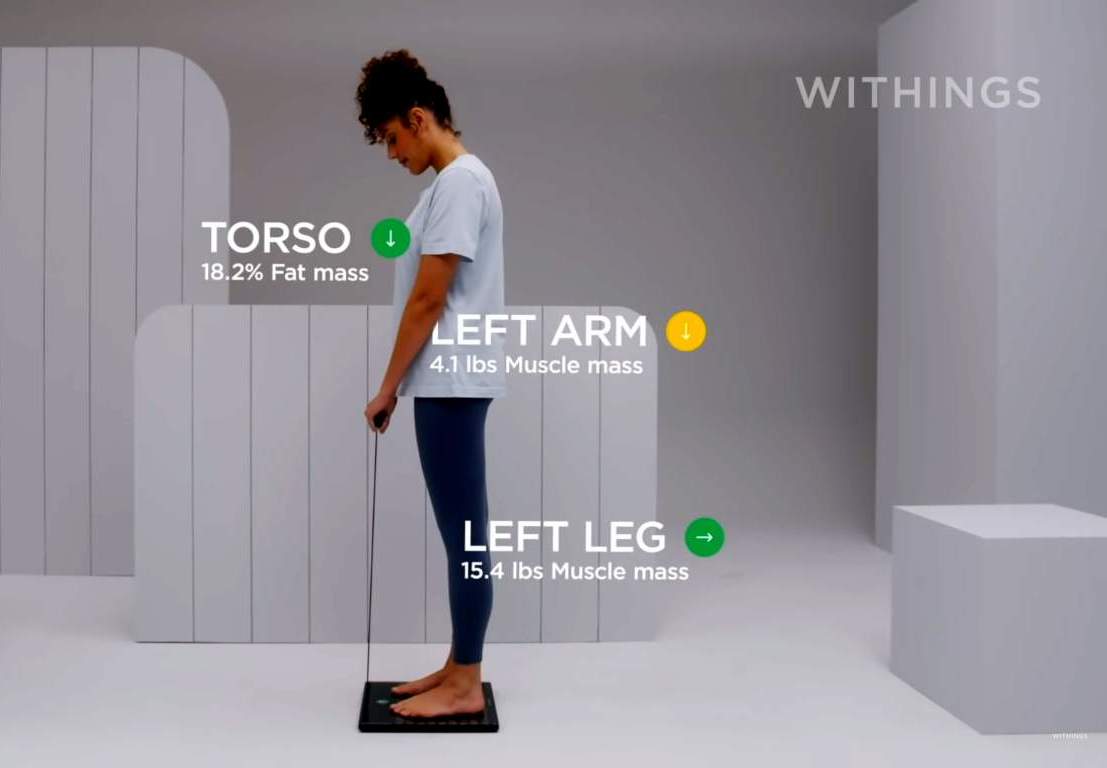 For monitoring all these additional biomarkers, the Withings' body scan scale comes integrated with a tethered handle that includes sensors. The gadget even makes great sense in the existing scenario where people want to track their health in the comfort of their home.
According to the company, this body scale gets proper regulatory validation. Nonetheless, the brand is even confident that this gadget will become popular in the second half of this year.
And, if you want this body scale, you need to spend around $300.
8. Oral-B iO10 electric toothbrush
Here's a buzzy little gizmo from CES 2022 – the Oral-B iO 10 electric toothbrush. It boasts a charging base that's helpful to guide the brush for better cleaning. Furthermore, the brush includes a light indicator and can provide information about the user's dental hygiene to their smartphone.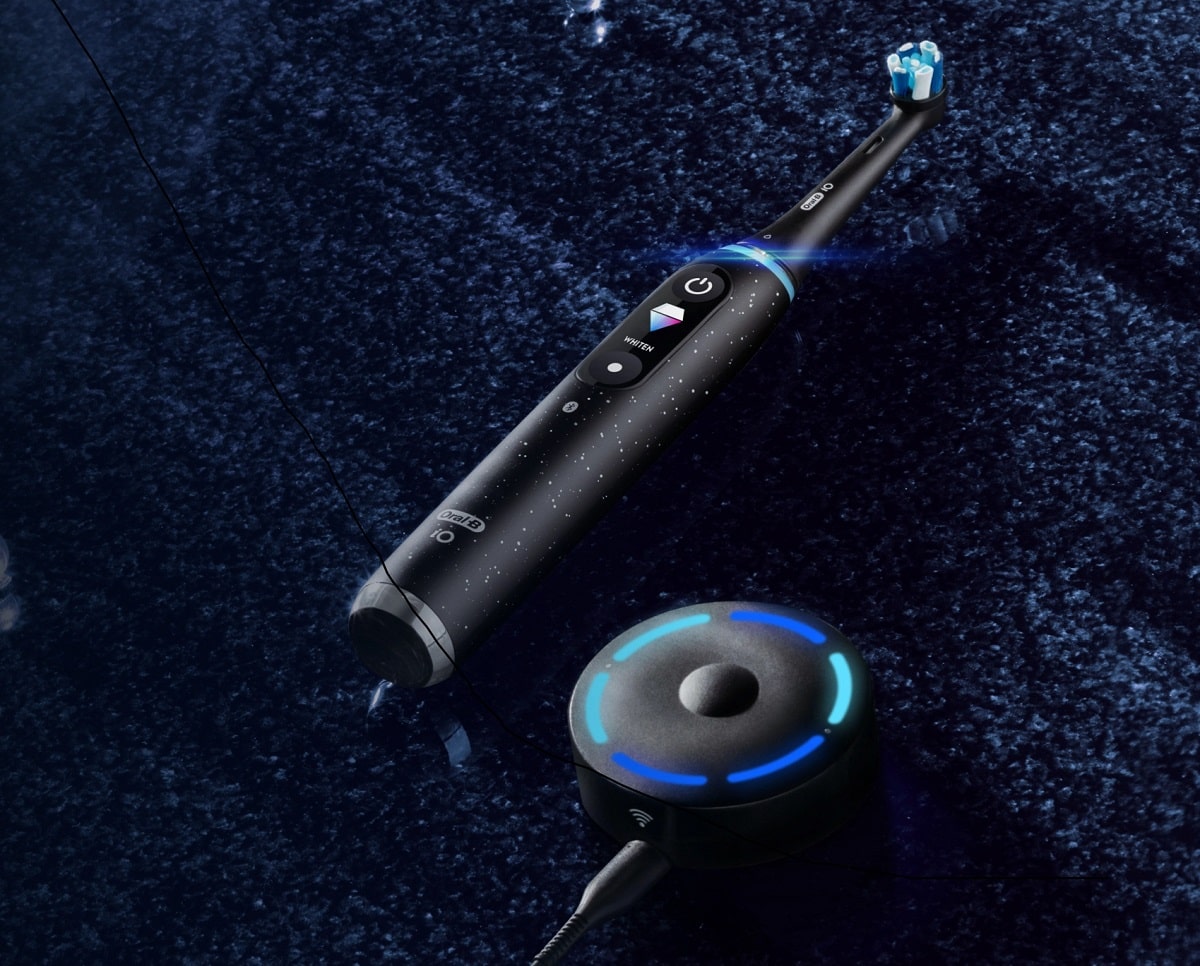 The 'coaching' is the major feature of the new iO series. It tells you whether or not you're applying the right pressure on teeth while cleaning. It also suggests cleaning of areas that you may neglect and also offers a timer to ensure you spend proper time brushing your teeth.
9. Mativ Smart Mat
Omolle, an interactive fitness services developer and a JV member of Born2Global Center, has unveiled a practical and interactive workout mat called Mative at CES 2022. It is a smart workout mat that was created to be used in collaboration with the company's connection service.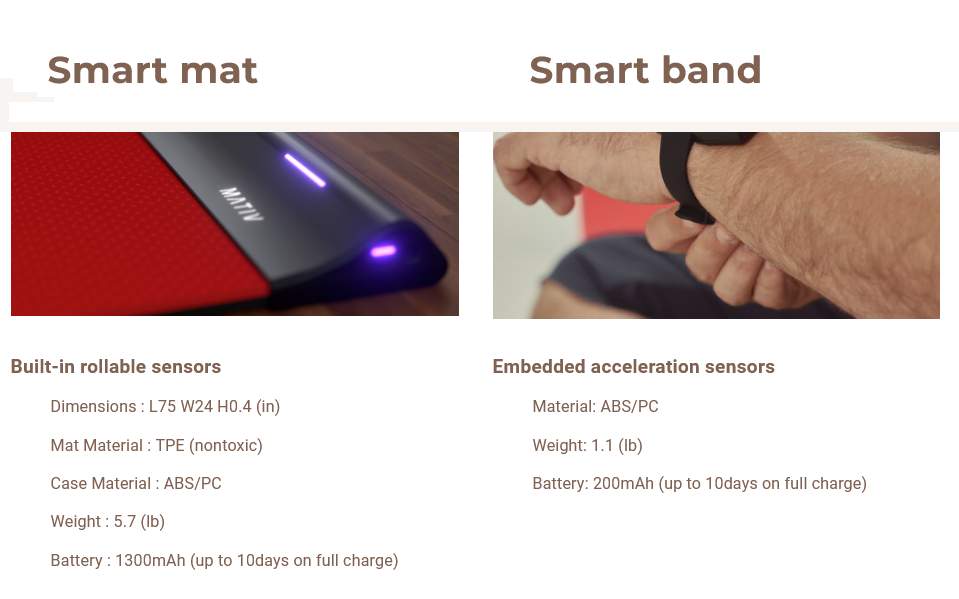 This makes it the world's first multi-fitness smart mat, which makes use of embedded sensors and AI algorithms for analyzing the user's real-time workout information. According to the company, this smart fitness mat has been in service for over eight weeks. However, its users are already averaging 4.3 workouts using this smart system.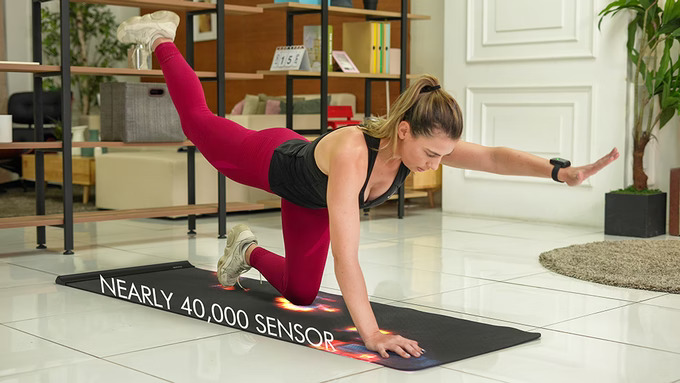 After this interactive smart mat offers you properly connected fitness along with a wristband. The wristband further collects data on the user's arm and feet movements. It also uses the data to offer an interactive fitness service based on the user's bodyweight exercises. Users may even experience a unique sense of the presence of working out with an instructor or friends even when they exercise alone, followed by a video class.
10. Renpho AI Bike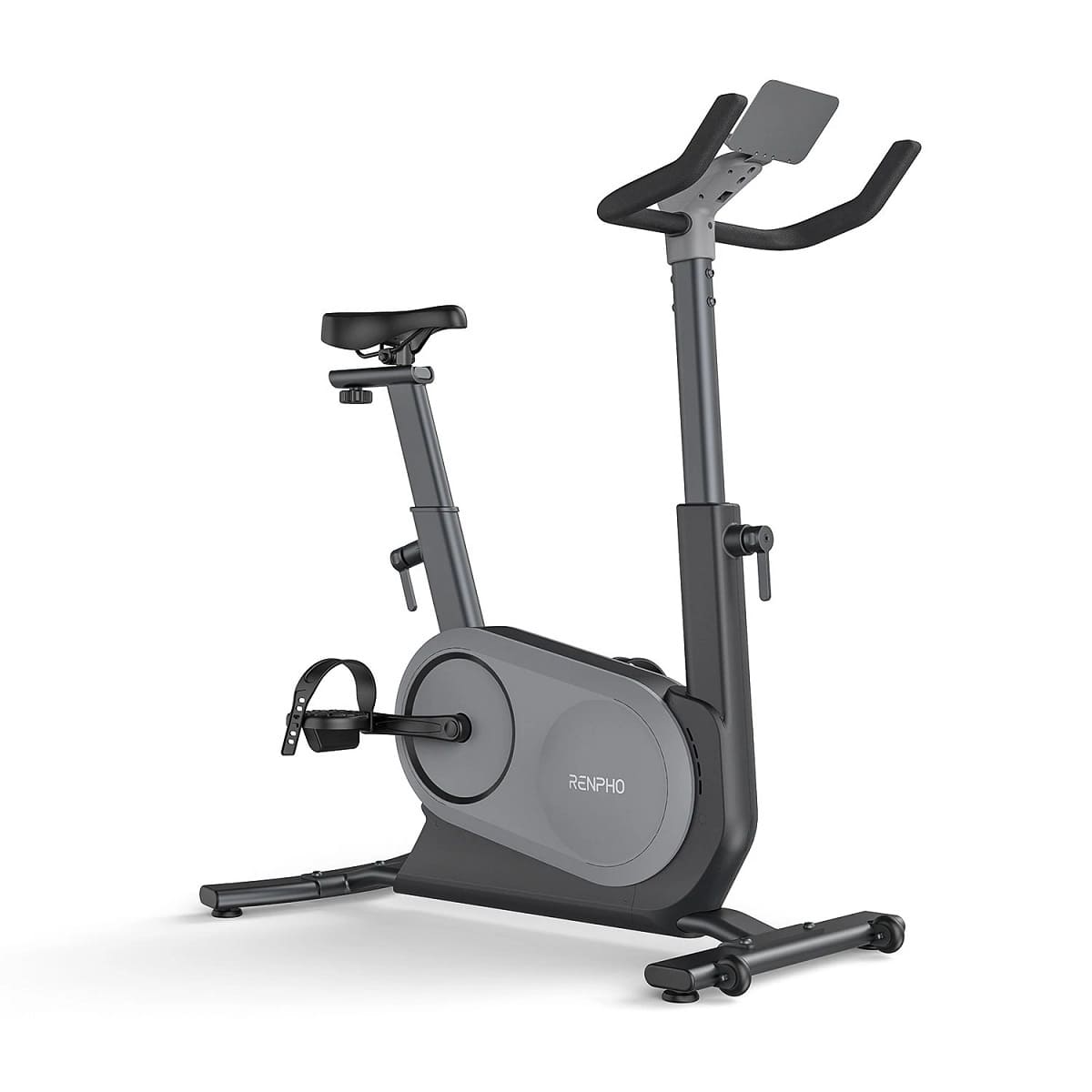 Renpho AI Bike is an at-home exercise bike, which makes use of AI technology to create highly customized workouts. These workouts are generally based on the rider's goals, as well as their output, pace, and ride strength. The bike further adjusts automatically for the resistance mid-ride. It also features a freewheel design and further comes with a smart companion app to offer you unique workout programs.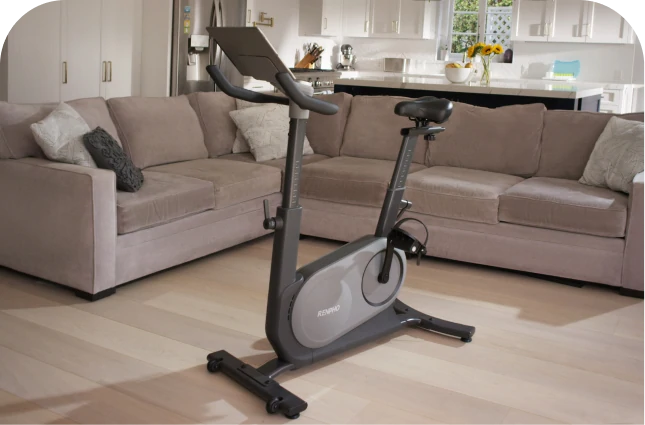 As per the detailed feature list provided by the company, it's priced only at $500. It doesn't have a big display like some of its competitors, but an AI-integrated smart bike under $1000 is a steal deal.