In response to the 'vocal for local' campaign started by Prime Minister Narendra Modi, the National Disaster Response Force (NDRF ) has inducted four stray dogs in its existing 8th battalion of 20 German Shepherd and Labrador dogs in its Ghaziabad campus to do search and rescue operations.
'Tiger' and 'Blaze' are the first 2 stray dogs, each 17 months old who have been undergoing the training for the past 10 months. There are two more stray puppies, each 2 months old who have been inducted. The stray dogs are kept in a separate kennel and are trained separately, to begin with, and will eventually be merged with the rest of the battalion. There are several merits and demerits of having stray dogs in carrying out disaster response and rescue operations. All the dogs undergo training in the morning beginning with physical exercises, hurdle courses, and later search and rescue operations.
Pros of having stray dogs
Acclimatized: Stray dogs are more adapted to the environment and have more robust health.
More agile: Stray dogs are more active than foreign breeds.
Lesser health issues: Stray dogs have better immunity than foreign breeds and fall sick less often.
Less bulky: Since the stray dogs are less bulky, they will prove more successful in search and rescue missions.
Cons of having stray dogs
Less friendly towards foreign breeds: Stray dogs treat foreign breeds dogs with hostility.
Identify with trainer: Stray dogs identify only with the trainer and less so with the commands. They are not as forthcoming with a new or different instructor.
Difficult to train: Stray dogs are more difficult to train as they are less obedient than foreign breeds.
"Training strays is a bit difficult when it comes to consistency. But they are doing well," said PK Tiwary, commandant of the eighth NDRF battalion at Govindpuram in Ghaziabad (source).
| Also Read: Can Pets Make You Happy?
In the words of Sandeep Kumar who is handling the training on behalf of NDRF, "Blaze and Tiger have completed 40 weeks of training. Soon, they will team up with German Shepherds and Labradors for the search-and-rescue operations. This will be the toughest part of the training exercise, as the 'desis' are not friendly to the other breeds that we have."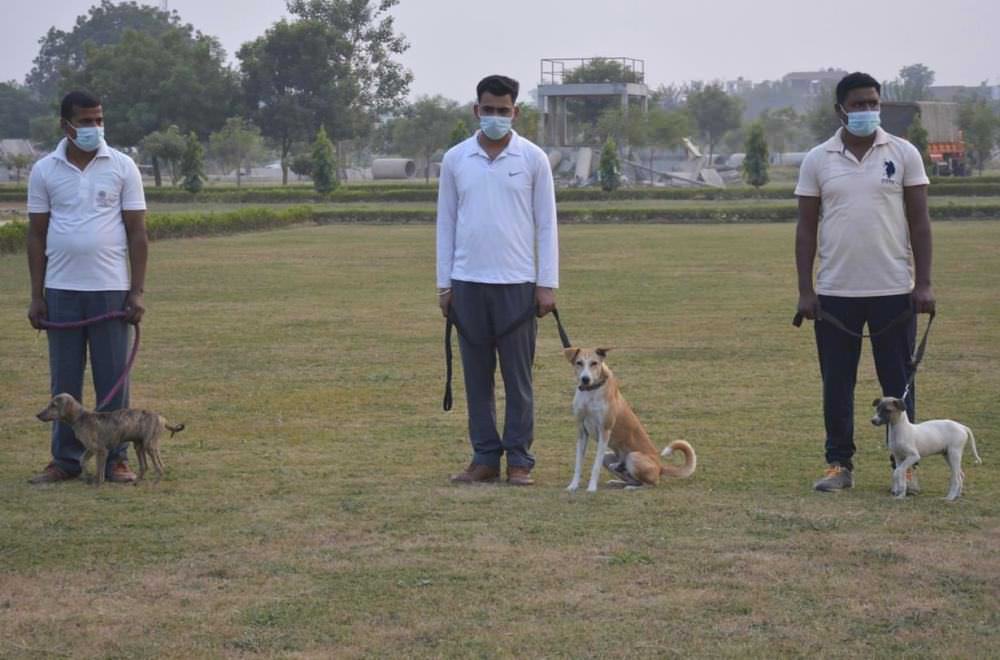 The strays are very agile and, at times, it becomes difficult to make them concentrate. But over a period of time, they have become attuned to the commands. The other breeds are more obedient, sincere, and can be handled easily even by other handlers. On the contrary, the strays mostly like to take commands from their own handler.
NDRF completes all their missions with their battalion of rescue dogs that are well trained and even accustomed to crowded places in urban cities. The dogs were very useful during the 2011 tsunami rescue operations in Japan and the 2015 earthquake in Nepal. They have also taken part in local search-and-rescue operations such as the Akash Nagar building collapse in Ghaziabad and Shaberi building collapse incident at Greater Noida in Gautam Buddha Nagar district.