Everyone loves huskies, but you will fall in love with this handsome chocolate blue-eyed brown Siberian husky who has a passion for traveling with his owner across the US to find a new home.
Quoi – the chocolate brown Siberian husky, who got named after a Sequoia tree, is as special and unique as the name. His real name is SeQuoi Tenko. With a widespread audience on social media, the adorable Quoi has been winning hearts on Instagram since March 2020. Looks like Quoi and his mom Nikki made the best use of social media to get a smile on everyone's face.
Despite the dark brown color, Quoi is one hundred percent a Siberian husky. As far as the registration is concerned, he has been registered with the AKC. You will be fascinated to see his pictures as he poses like a wolf.
Brown Huskies are very rare, which is why he has been getting a lot of attention online and offline.
If you already have the curiosity to see this adorable dog, you can visit his profile on Instagram. He will be available with the name @huskyquoi. You can see him and his mum's fascinating journey of finding a new home on his profile while they travel around the lower 48 of the US.
Nikki wanted to adopt an old dog but because she doesn't currently have a permanent home, she struggled to get approved by the animal sanctuary she was in contact with.
"The puppy route was my only choice to get a dog. While he wasn't the dog I was searching for, he was exactly the dog I needed. Full of attitude and goofiness."
Nikki told MMM.
Check out the gorgeous Quoi posing for glory in beautiful backdrops.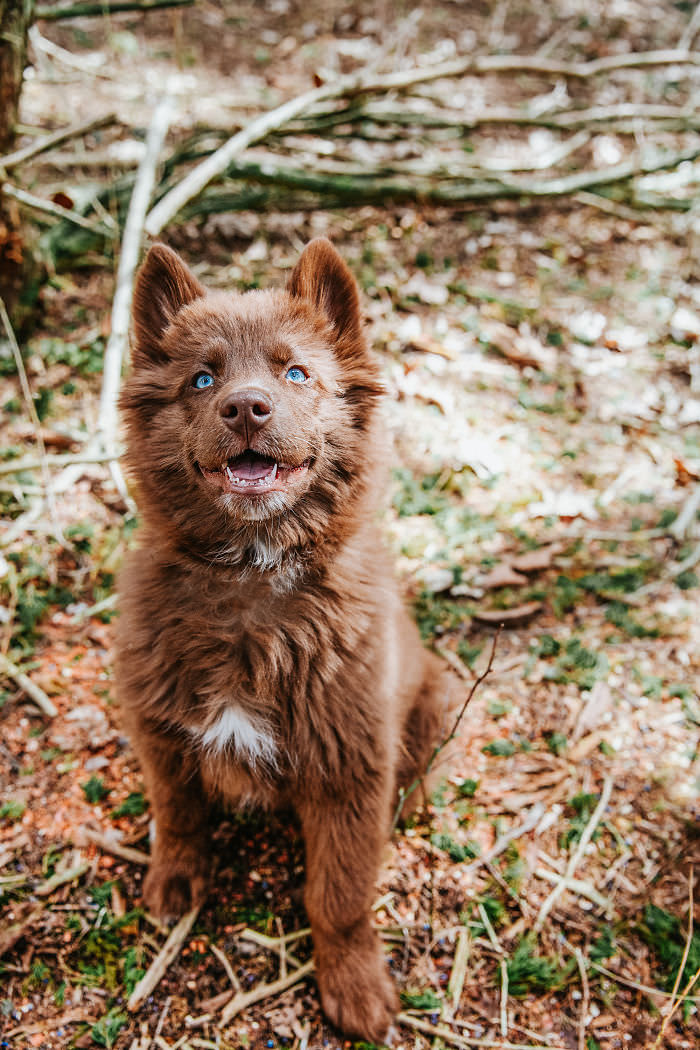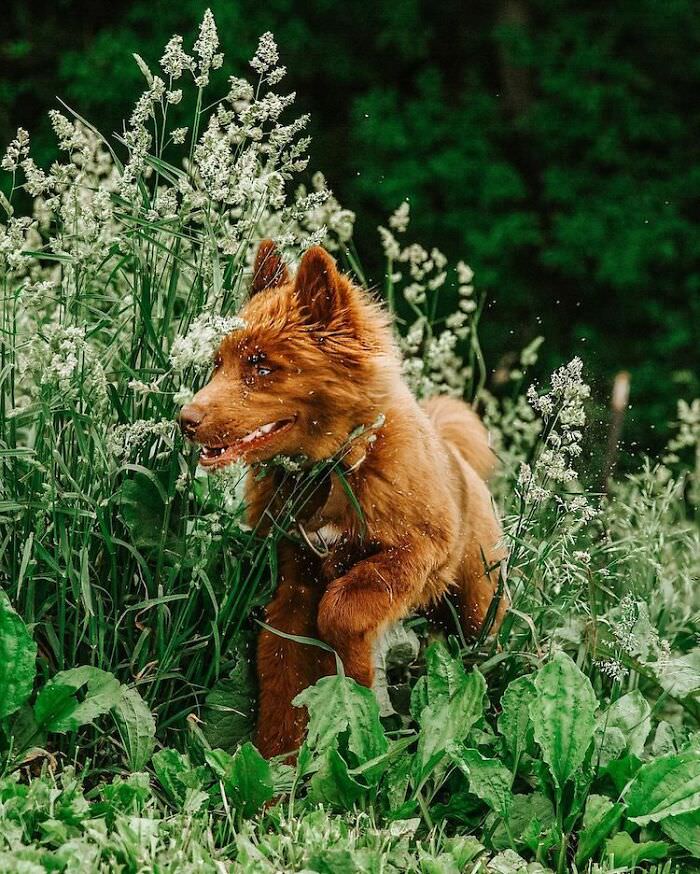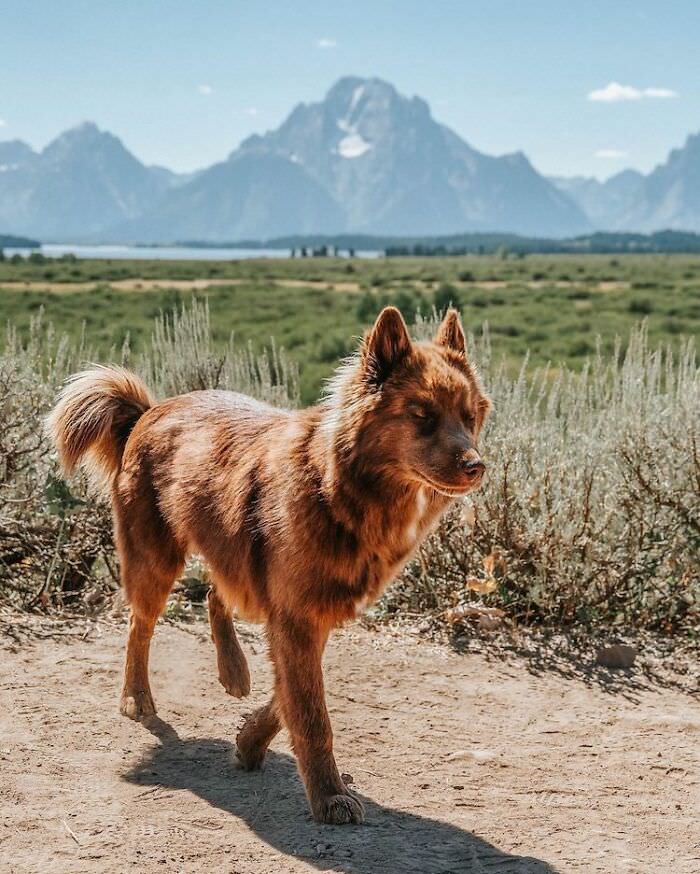 Chocolate husky lab mix
A chocolate husky lab mix is a hybrid of chocolate lab and Siberian husky. They were bred in the United States first. They have a thick coat with medium-short hair with medium-sized hair. Their coats are very silky and fluffy.
They are very fun-loving, energetic, friendly, affectionate, and worth engraving in customized lapel pins.
They are available in different color combinations. But mostly you will find them in a single color. This single color has become the favorite of many dog lovers worldwide. That's why they have become so popular across the globe as modern-day designer dogs.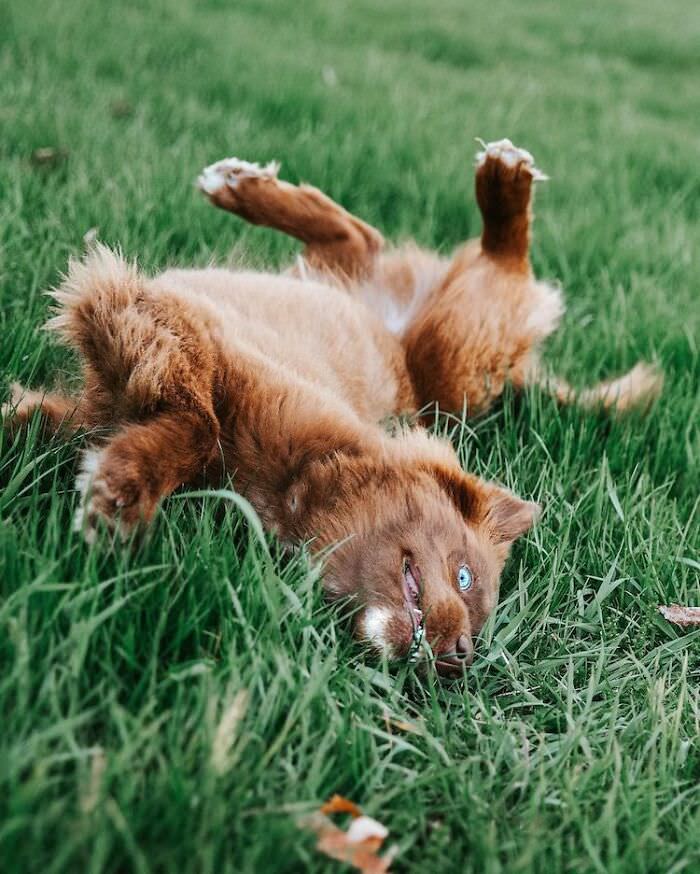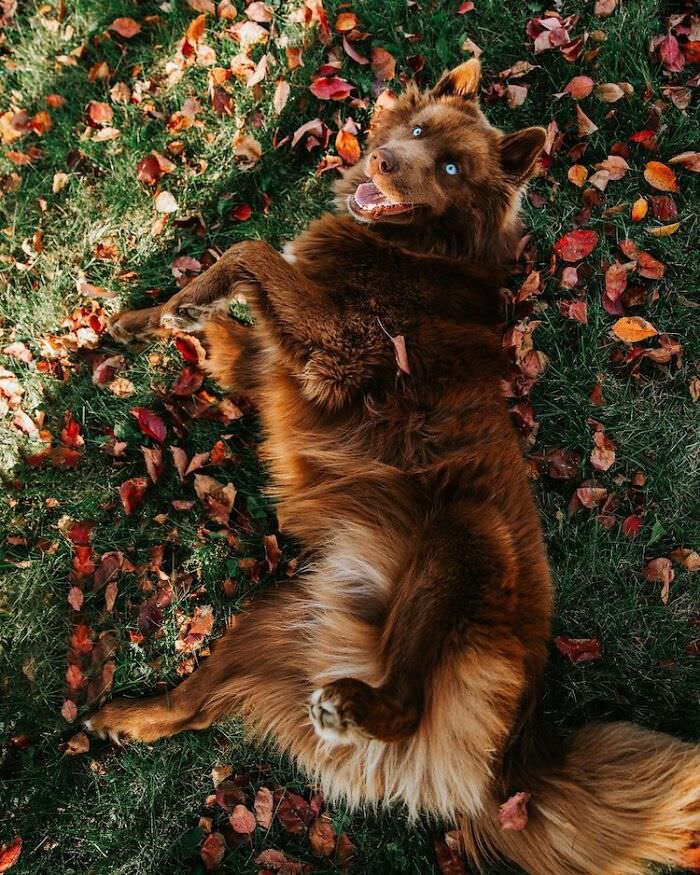 Due to their friendly nature, chocolate husky lab mixes are a perfect fit as pets for families with kids. They are very affectionate towards their owners and often tend to get along well with kids and other pet animals.
They are even good with strangers. So, you don't have to worry about guests coming suddenly to your house. These adorable dogs often look forward to spending quality time with their owners and their family. Plus, they are very outgoing. It means you can take them on your adventure trips as well.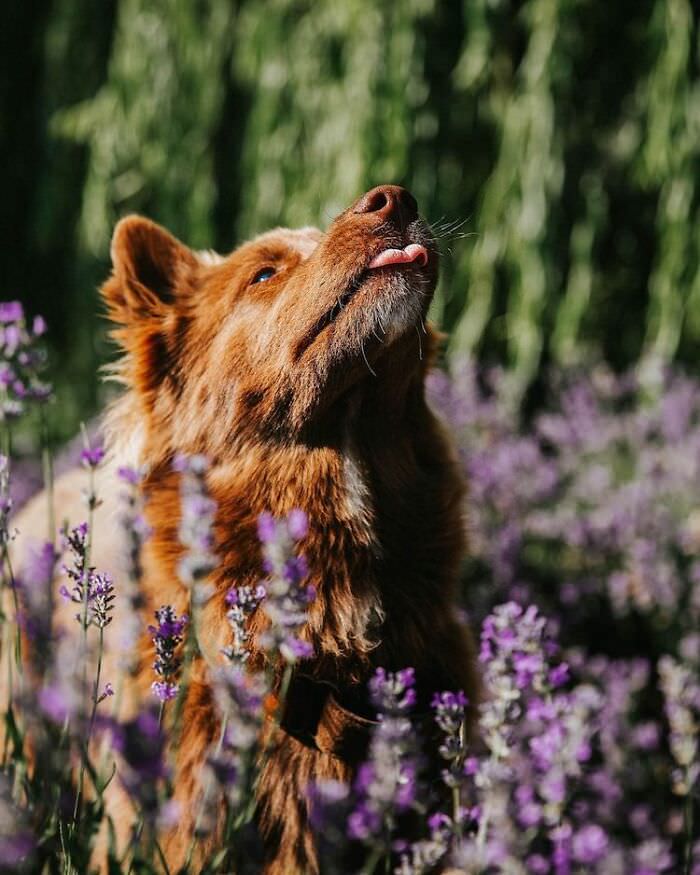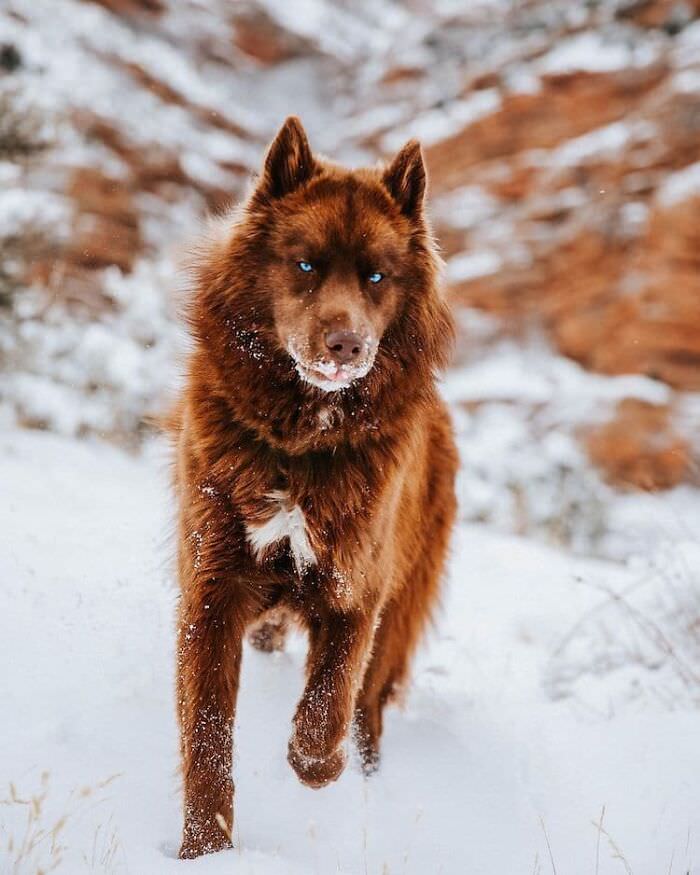 Are chocolate Huskies rare?
Yes, chocolate huskies are rare. It is also true to the pure black and pure white versions of Siberian huskies. However, the all-chocolate brown husky may come with hits of white on its feet or paws.
It is difficult to find a chocolate husky how has blue eyes, as it is one of the most famous modern-day designer dogs in the world. That's why it is bred in a small number, so it is rare to find this breed everywhere.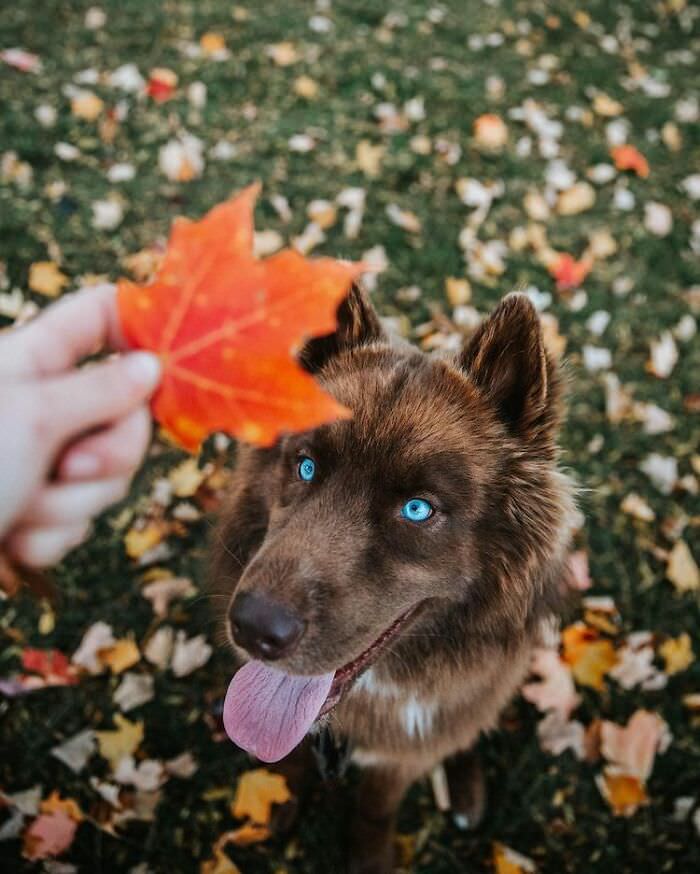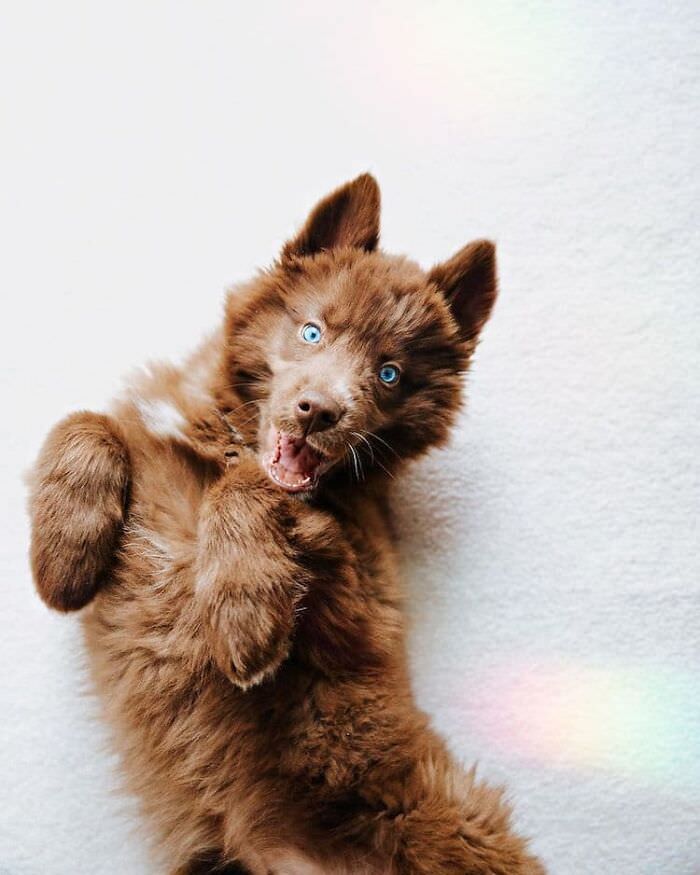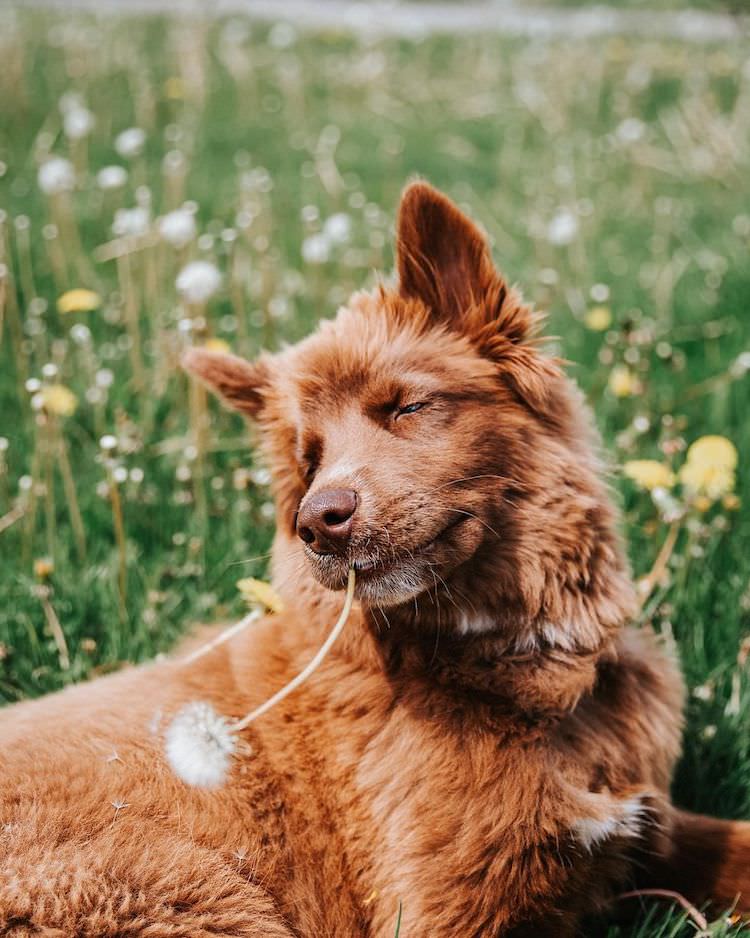 The cost of the Husky Chocolate Lab Mix pup varies as per the availability and demand of the puppy. It can be expensive to adopt this hybrid, as it is pricey to maintain it as a pet.
Due to their rare color, dog lovers are getting attracted to a chocolate husky lab mix. Their chocolate color has a special appearance that makes it unique. Plus, this breed inherits some special physical and behavioral traits from its one parent husky.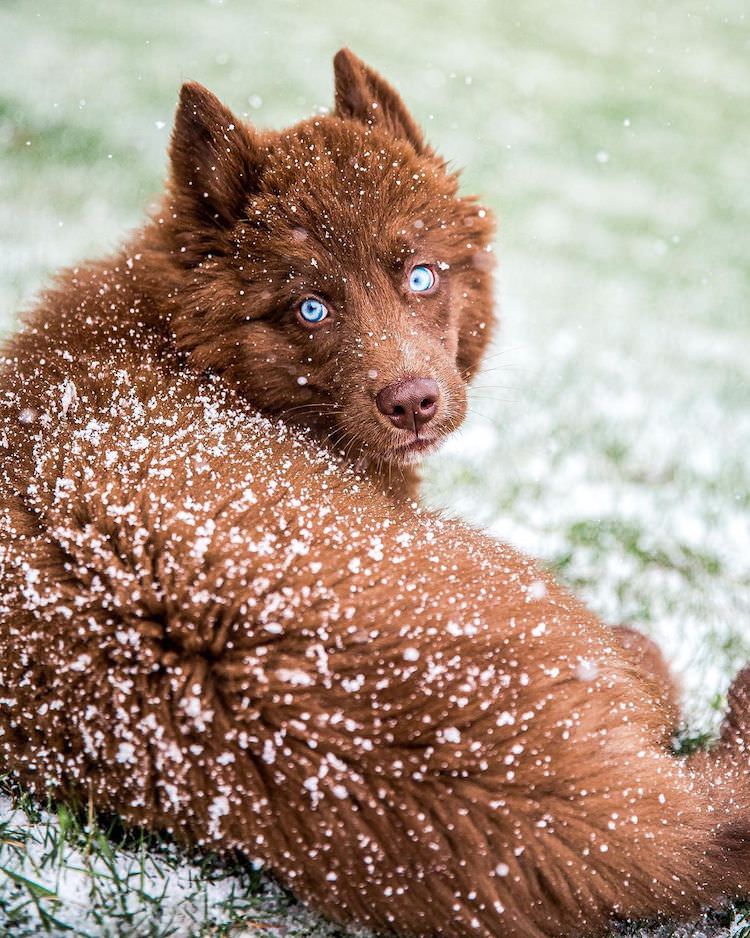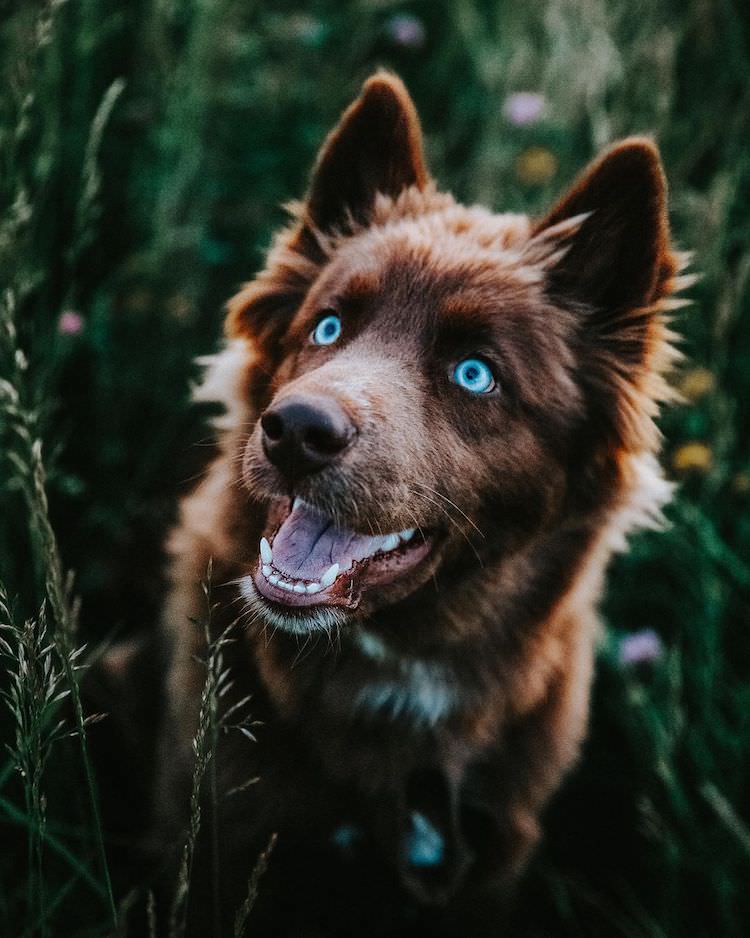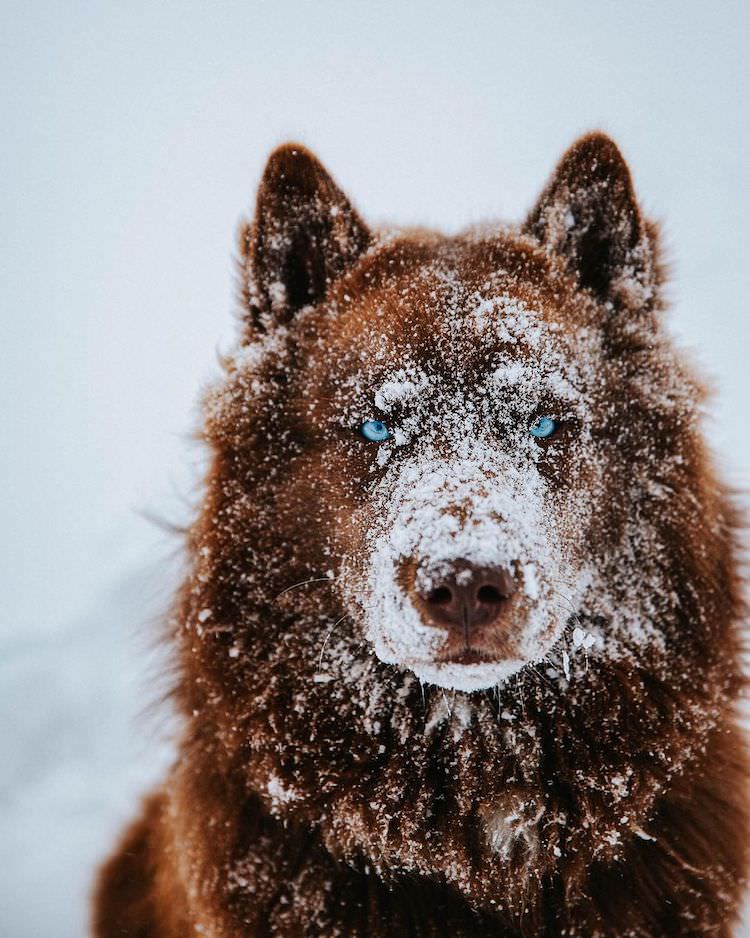 Images: Instagram/huskyquoi