Plastic waste, the biggest threat to the environment, is a major obstacle that sabotages efforts of environmentalists in achieving a sustainable future. Plastic carry bags account for a major portion of this waste which nearly every household gets hold of on every shopping spree. These bags mostly end up in garbage bins of which a large portion is later segregated as landfill waste.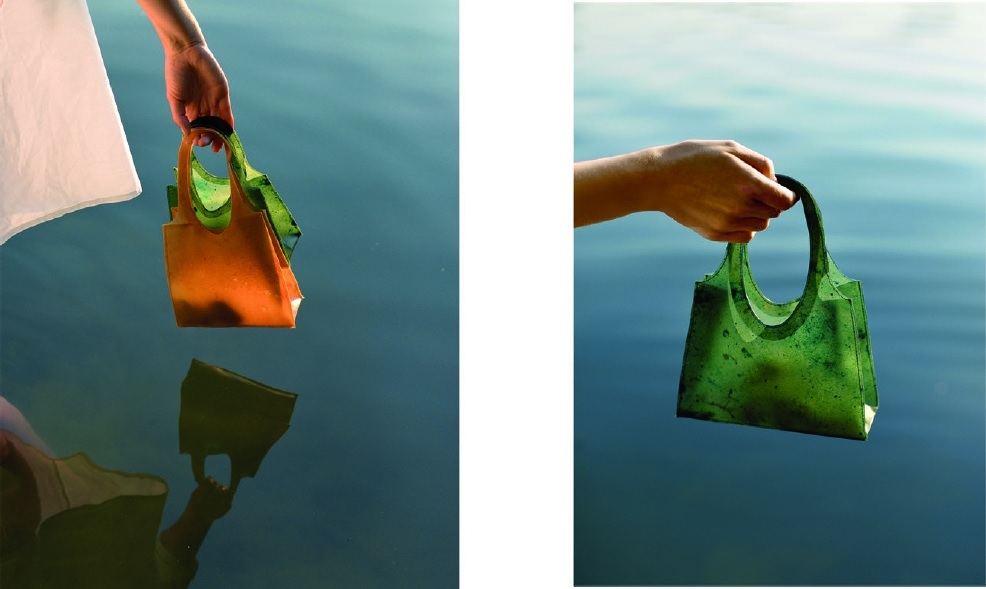 To minimize the use of plastic bags for shopping, design students of Berlin based Weißensee Academy of Art, have introduced a biodegradable bag made from discarded fruit peels and cellulose fibers sourced from waste fabric materials. Sonnet 155 can last for as much as a normal paper bag does, yet it provides a more secure hold to the items you wish to carry in it.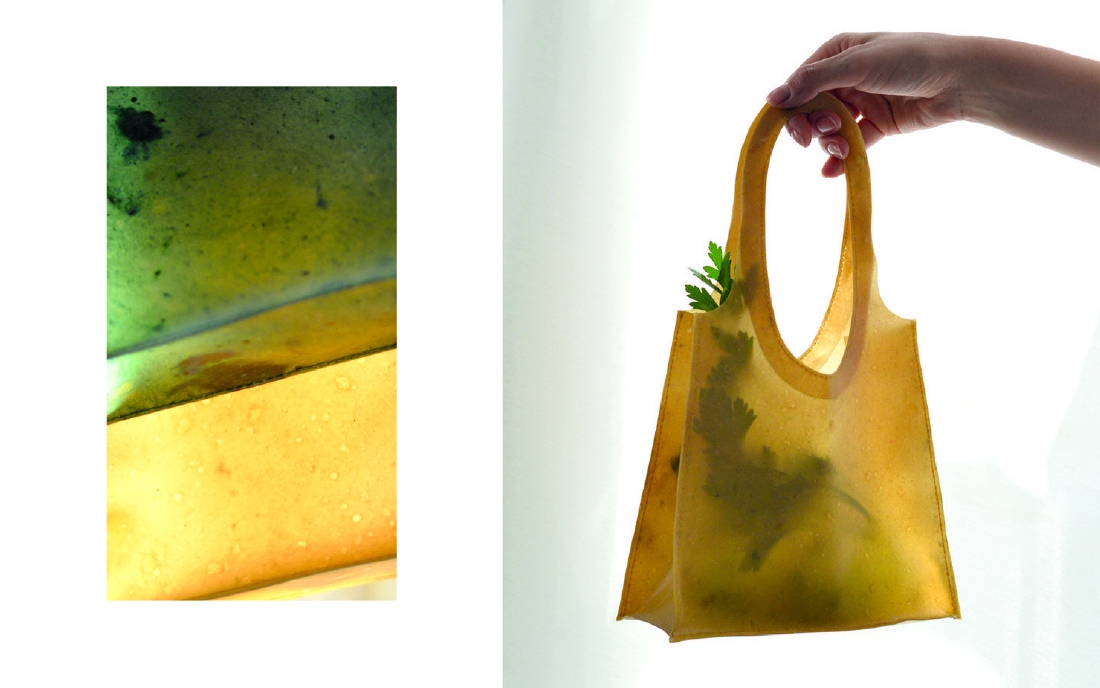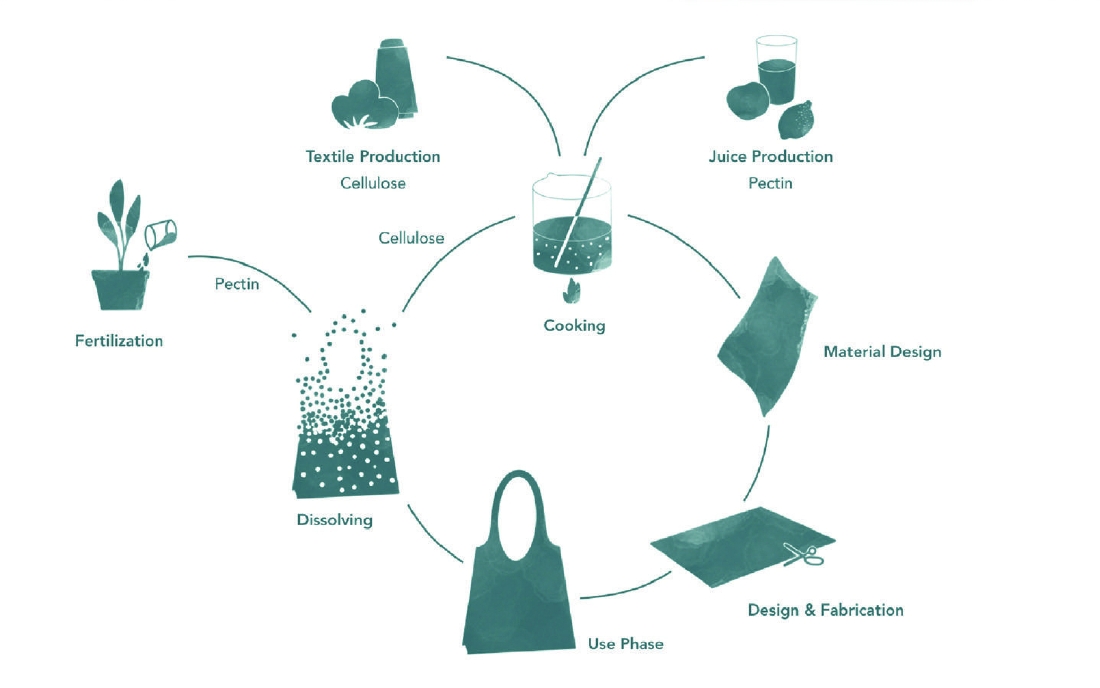 The best attribute that stands apart in this range of fruit leather bags is their ability to dissolve in water. You can even use them as a fertilizer for plants or for composting when they are no longer in use as they easily degrade in soil.
Sonnet 155 bag colors & design concept
These bags come in an assortment of colours that best represent summer or autumn season and its end. The translucent finish with bright hues complement the gradient pattern that changes from product to product due to the type of raw materials that go in their making.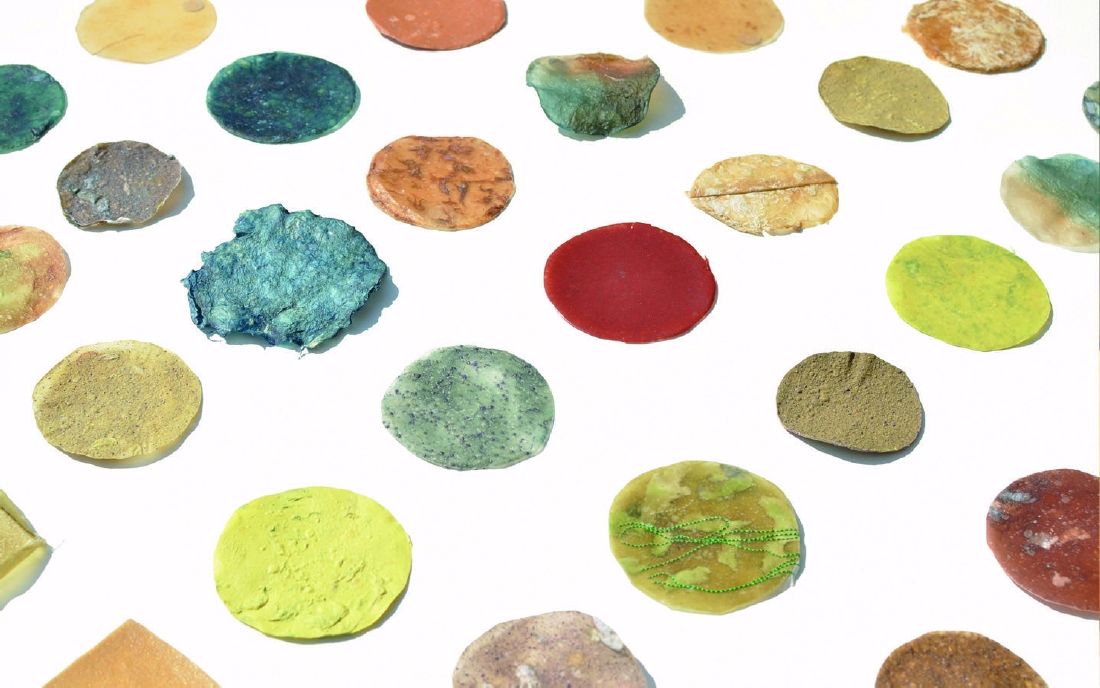 Designers Lobke and Johanna, came up with this idea of turning fruit waste into daily use bags after seeing the amount of fruit peels that are thrown away by juice manufacturers. They fused minimalistic design elements while deciding about the shape and size of fruit leather bags.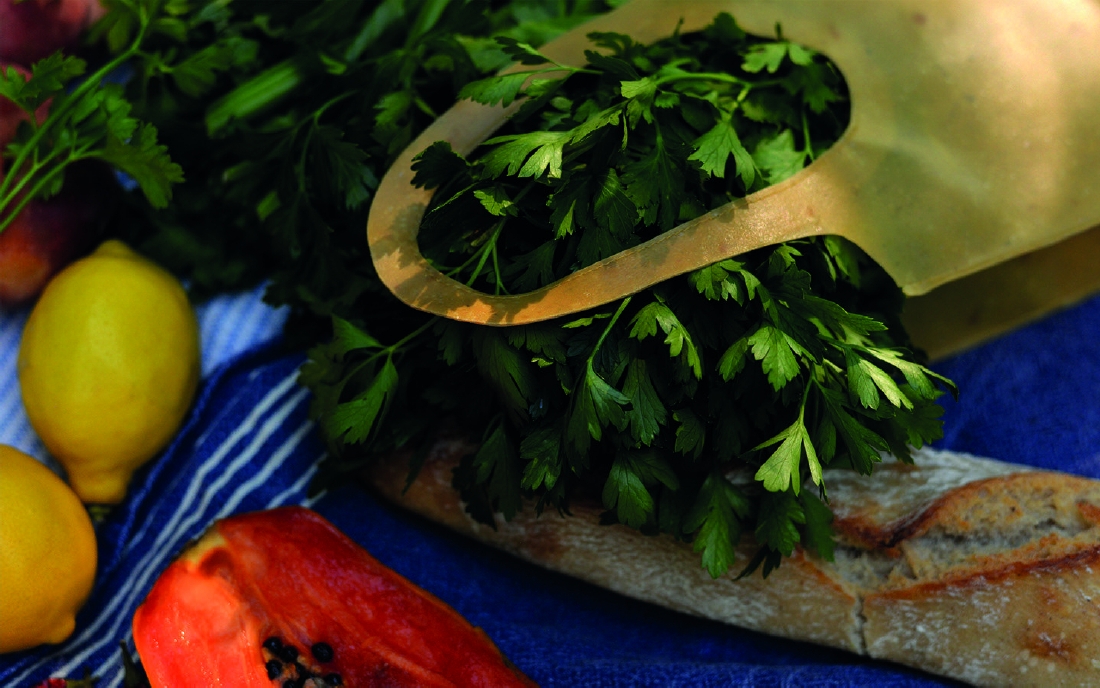 The pectin along with cellulose fibers — the key ingredients — help in easy disintegration of the bag after it starts to wear out on its own. This is the first time someone has taken this kind of initiative in recycling natural waste, and it truly is going to impact many other product manufacturers in the field to start implementing sustainable ways in their product creation procedures.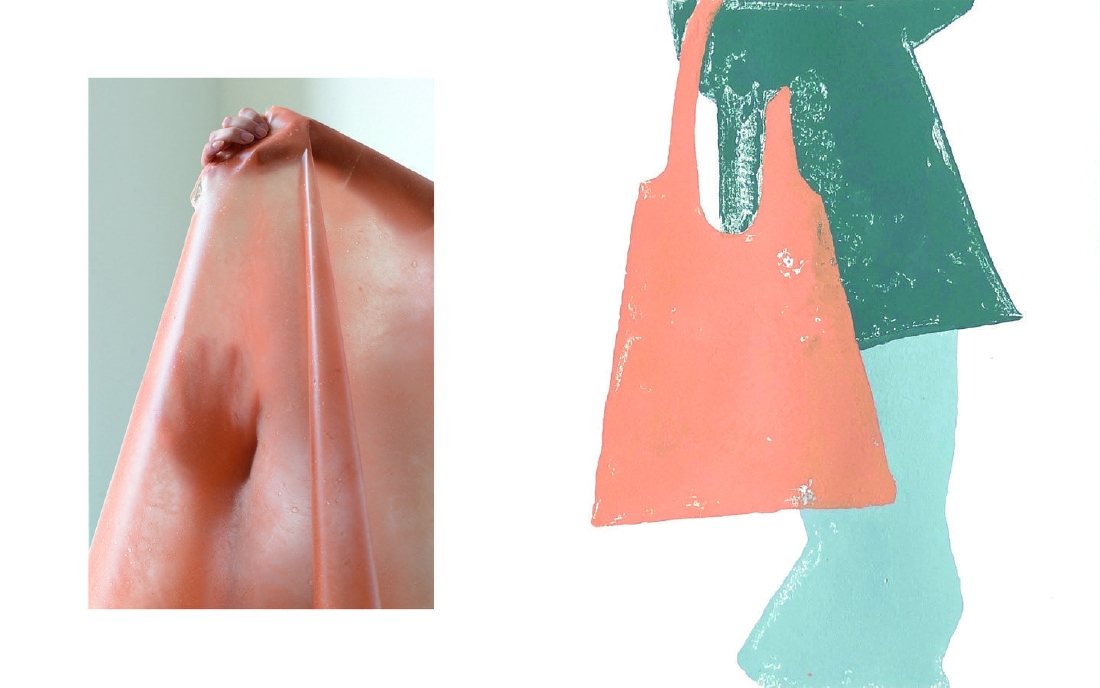 To enhance their visual appeal, the bags are made in exuberant colours like yellow and green that merge beautifully with the colours of nature. Though the materials employed in crafting these bags might dissuade you into purchasing them for running errands or other needs, Sonnet 155 provide better placement of daily use items than a paper bag.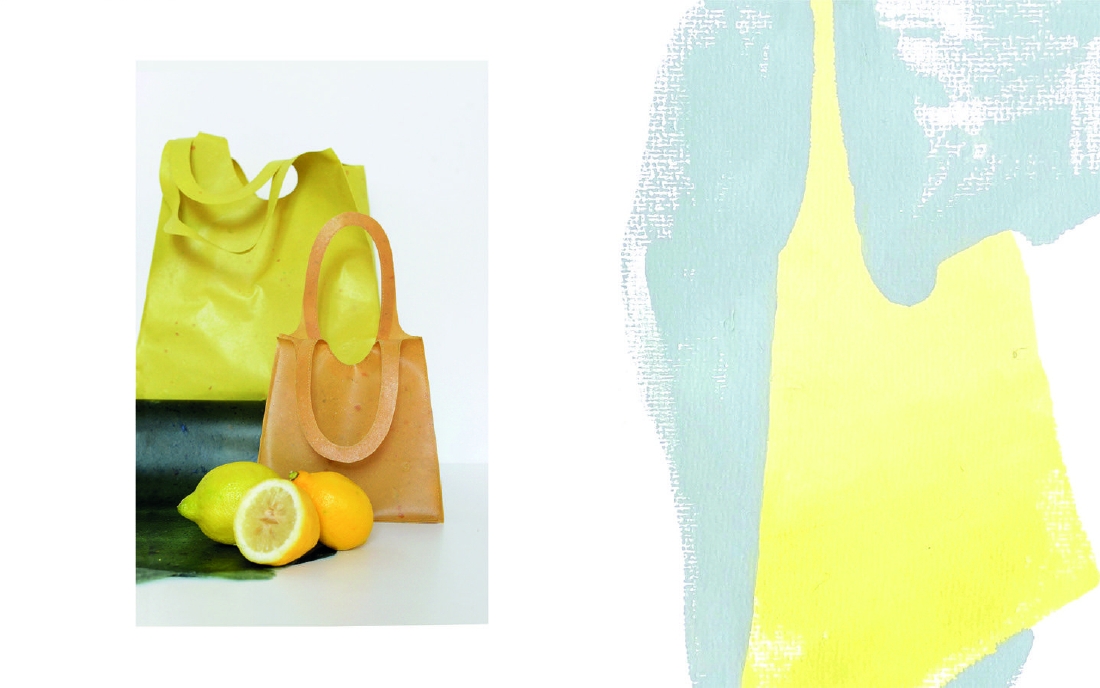 The concept of developing fruit leather has stormed the paper and leather industry with its biodegradable feature that promises to lessen the load of toxic waste on the earth to a great extent. Aside from being an eco-friendly product, one feature that makes it a smart buy is its soft leather finish that feels comfortable and can hold medium-sized items.

For larger objects, you can buy totes in large sizes to eliminate the need to carry several small bags in one go. The designers have inspired millions by harnessing the unending scope of invention that lies hidden in Food Waste, which mostly remained neglected. For a sustainable future, we need more such inventions to instill an eco-friendly approach in our daily lives.