Adidas and environmental non-profit organization Parley have collaborated to create a sustainable floating tennis court in the middle of the Great Barrier Reef in Australia. This project aims to raise awareness about the plastic waste issue. To bring a global ocean plastic movement through sports, the companies collaborated to create a tennis court that's made completely using recycled plastics.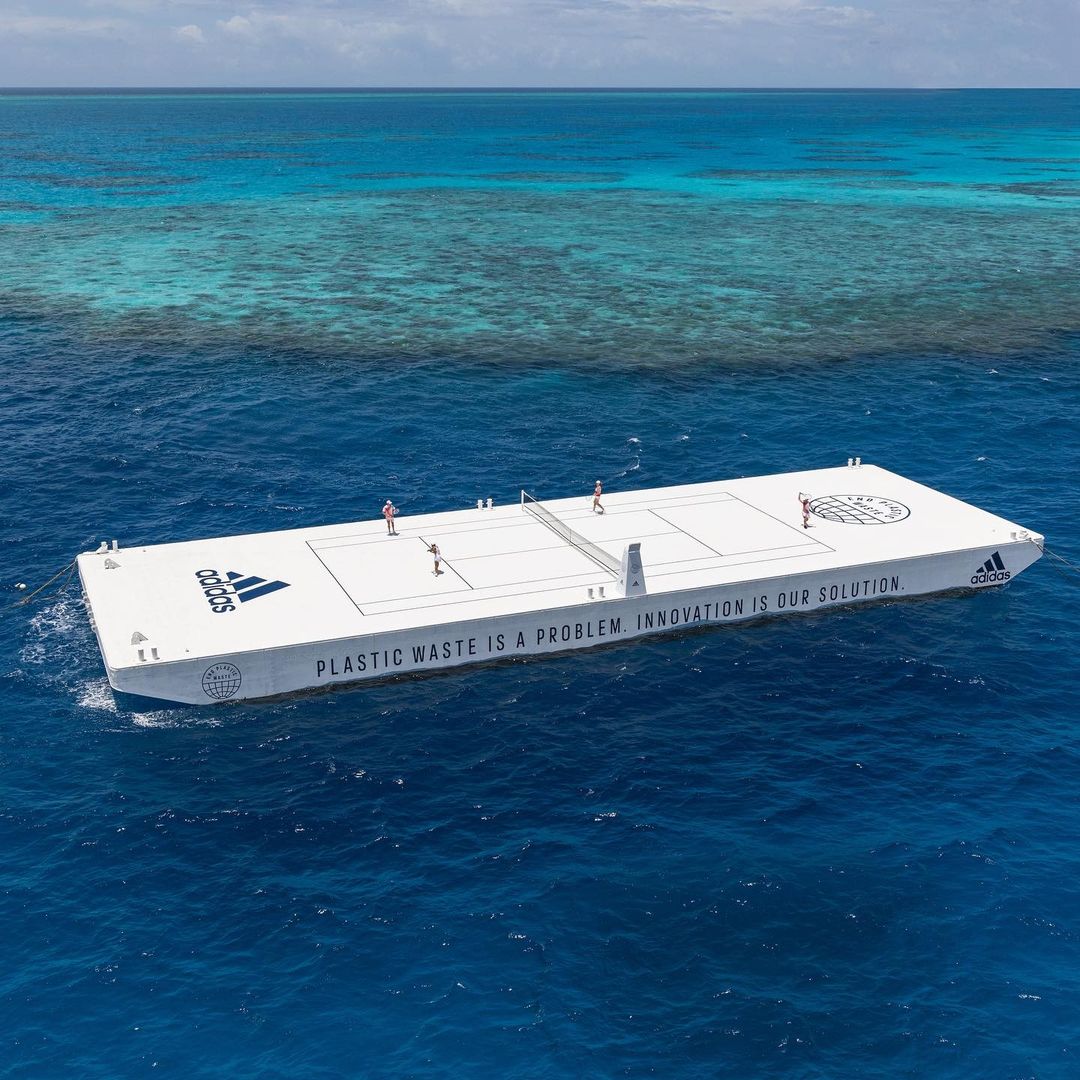 In the past few years, Australia has witnessed a severe impact of changing climatic conditions. It is witnessing the alarming rise in coral bleaching of the reefs and recurring bushfires.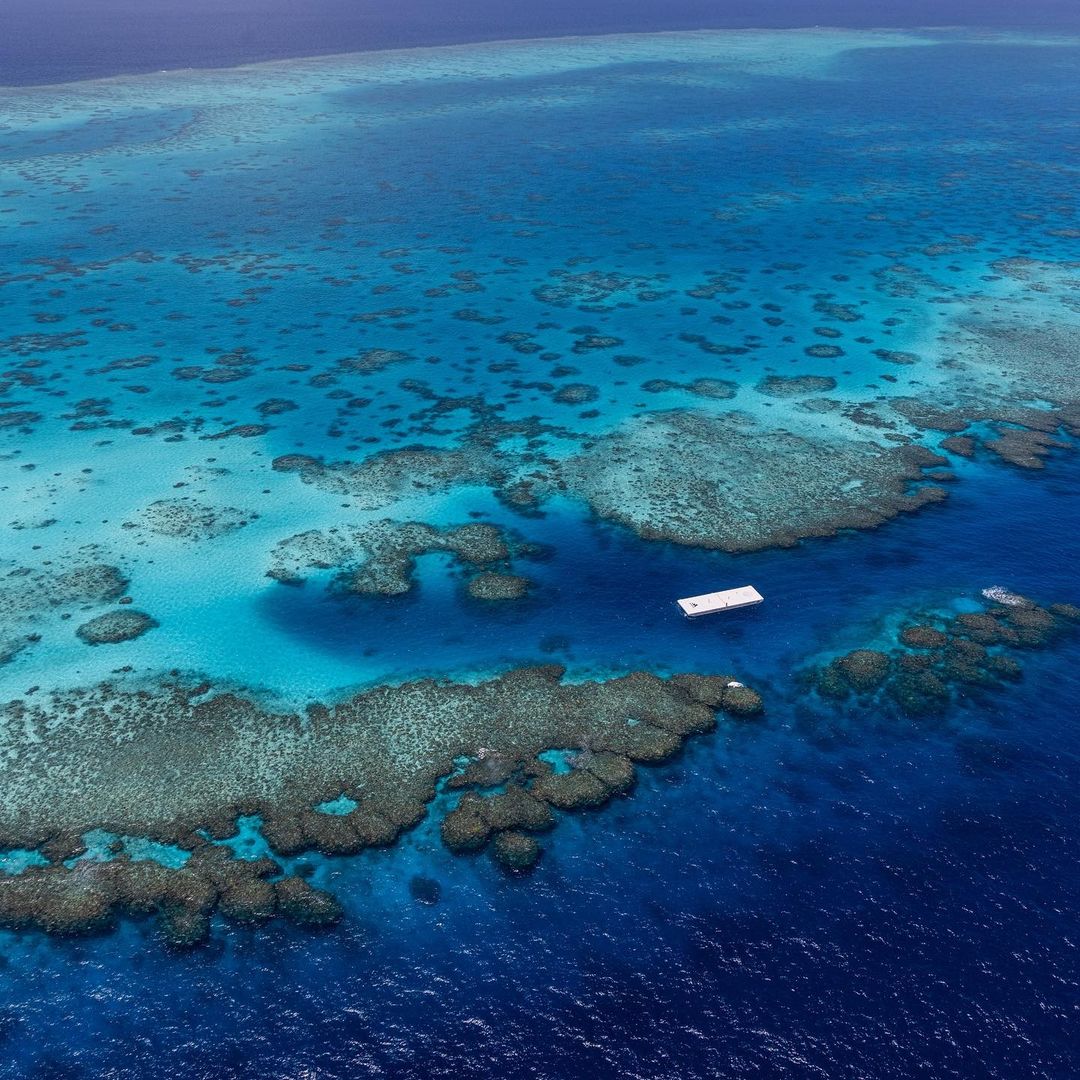 Ocean plastic is another major concern that the floating tennis court project is aiming to bring a focus on ever-escalating plastic pollution.
Sustainable floating tennis court in the middle of the Great Barrier Reef
To build the floating tennis court, Adidas worked closely with the Great Barrier Reef Marine Park Authority (GBRMPA) on this project. Together, they all decided to convert the surface of one of the floating barges into a full-size tennis court surface.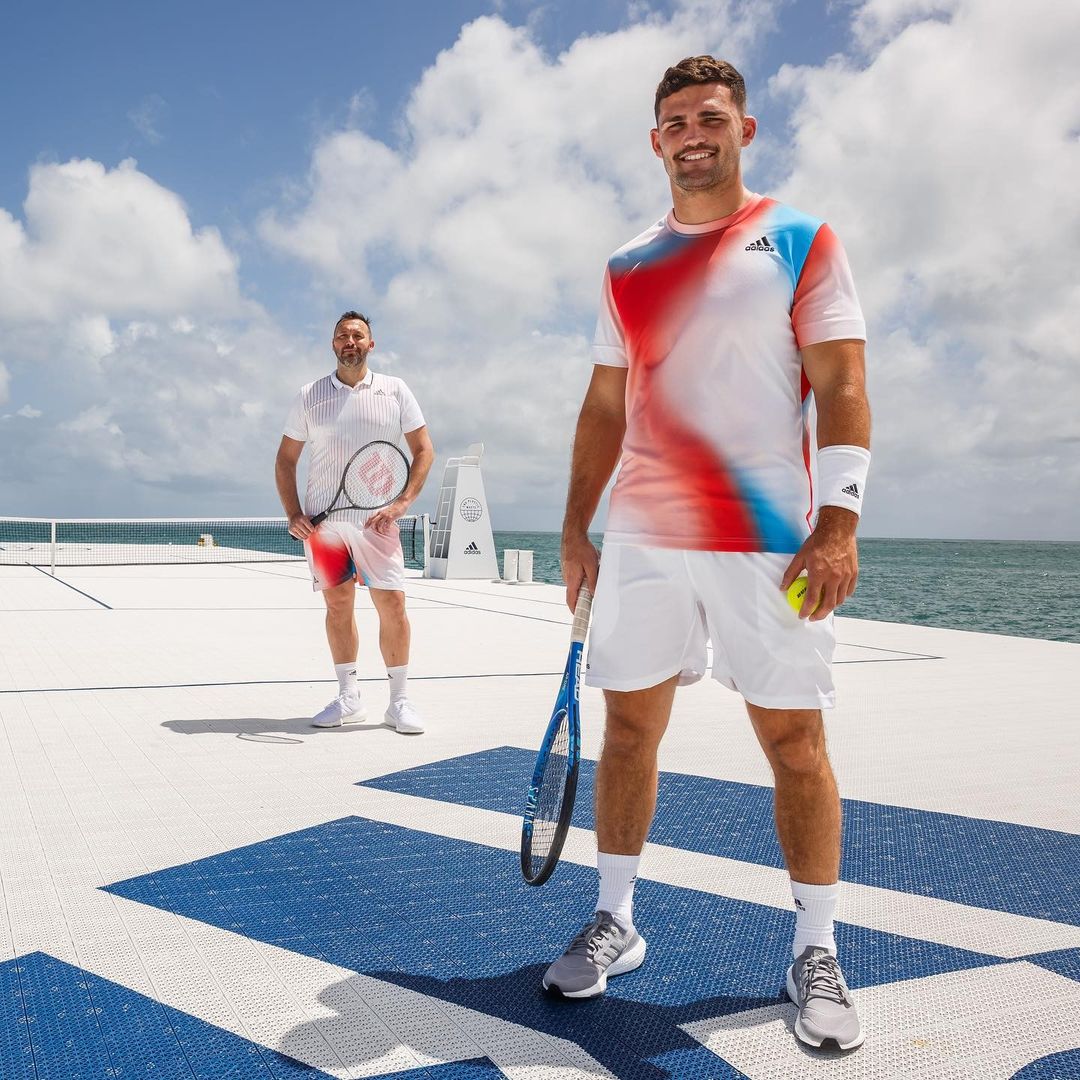 After the placing of this floating tennis court, the brand's four-star athletes also played a match on the floating court. What's interesting is that the reef colors has its influence on the tennis gear.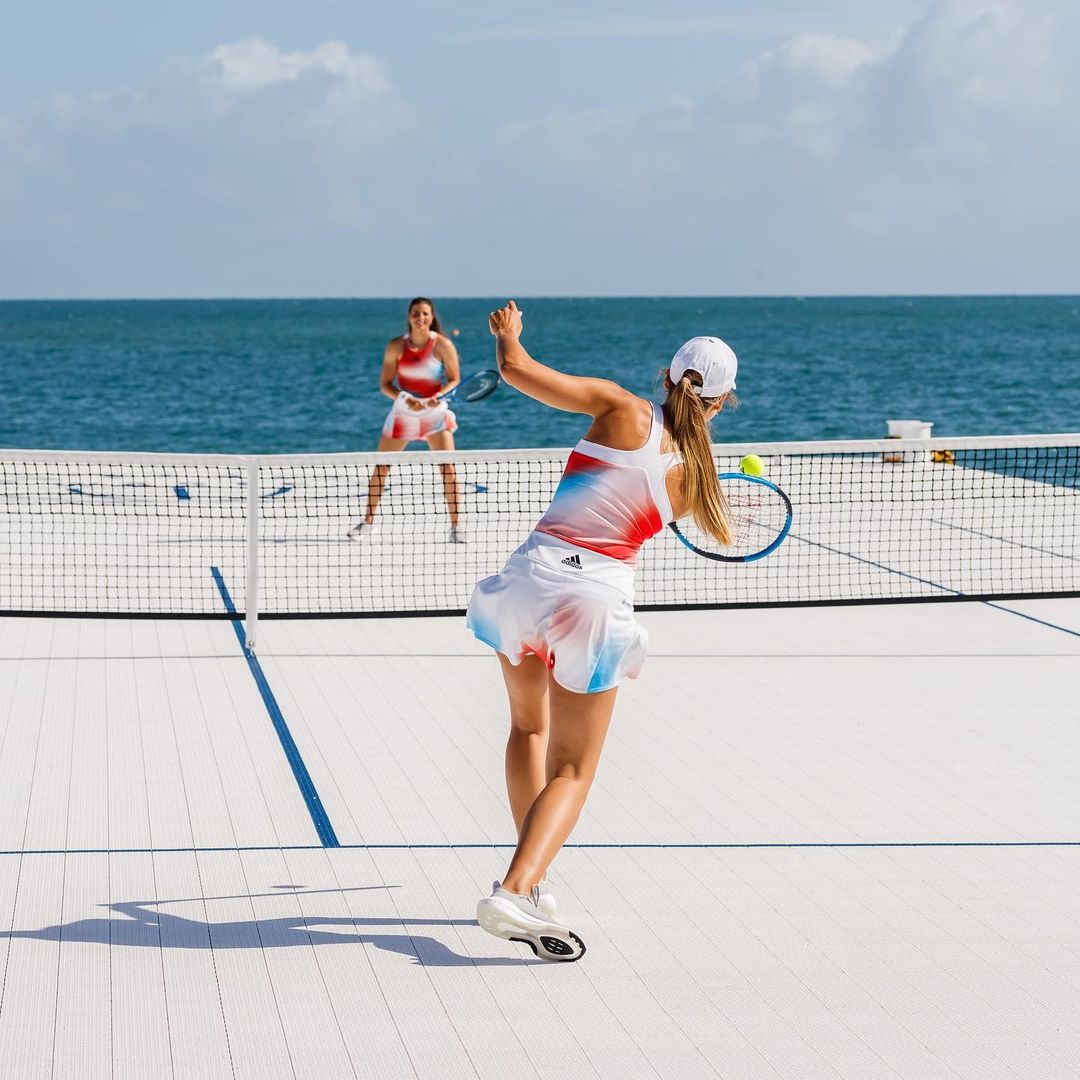 The platform is decked up in navy-on-white hues along. And, its sides are printed with the slogan—"Plastic waste is a problem. Innovation is our solution." Following this new campaign, Adidas will further donate this tennis court to a local school. So, they'll repurpose the material into a sports court.
Collab between Adidas and Parley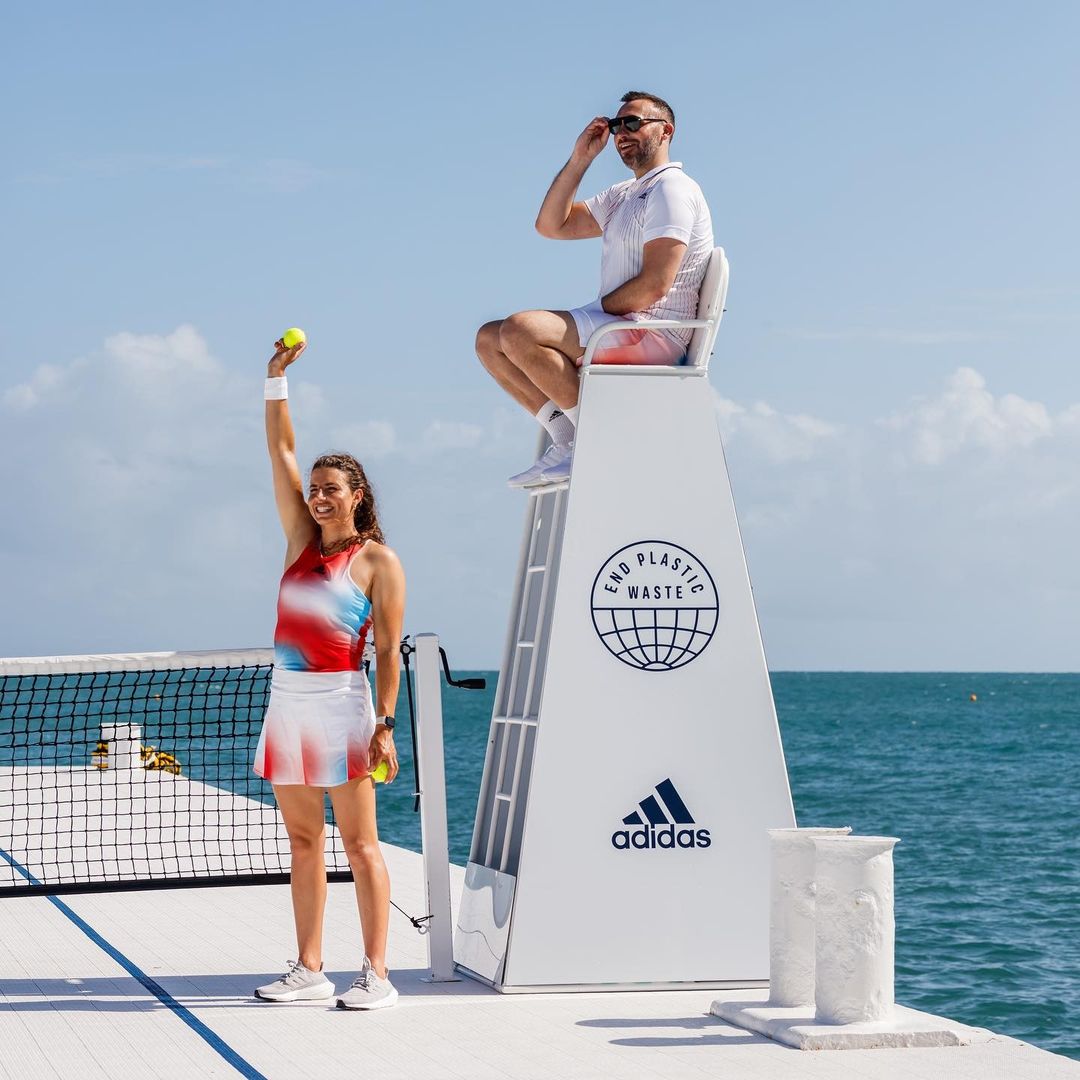 The collaboration between Adidas and Parley dates back to 2015. At that time, Adidas pledged to eradicate the use of virgin polyester from its products by the end of 2025.
Over the last half decade, our landmark partnership with adidas has driven eco-innovation at all levels of the supply chain and created a global oceans movement through the power of sport. As we enter a crucial decade for the planet, here's a look at what we've achieved — and what's next.

— from parley.tv website.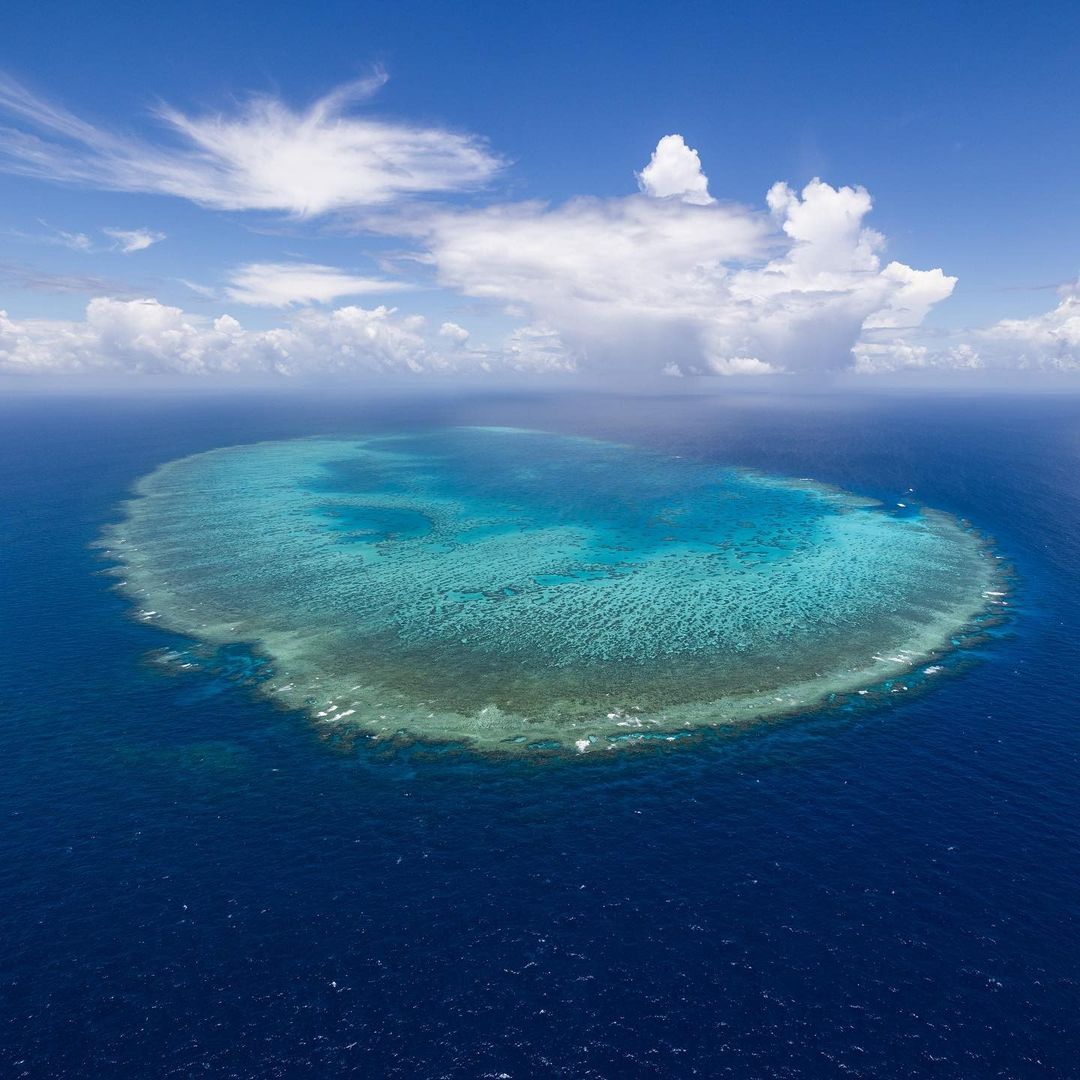 Furthermore, the apparel made from Parley Ocean Plastic will be showcased throughout the Australian Open in Melbourne. If you want to check their sustainable fashion products, visit Adidas' Australia website.