Lately, easyJet challenged young aspiring engineers of age 7 to 16 to design their vision of futuristic aircraft to travel. The competition aimed to design zero-emission planes powered by sustainable energy sources. And, the ideas that were submitted were completely eye-opening. It's because the entries include unconventional sources of power — from hamster wheels to seats made of coconut. However, the two inspiring school girls, aged 8 and 15, won the design competition.
Eight-year-old's ecoJets
Cerys Armstrong, an eight-year-old from Norfolk, has designed a battery-powered 'EcoJet' with solar panels on the wings. This design was judged as the best entry by a primary school kid. Armstrong further stated that on-board service must include cutlery made using bamboo and reusable cups made from processed banana leaves.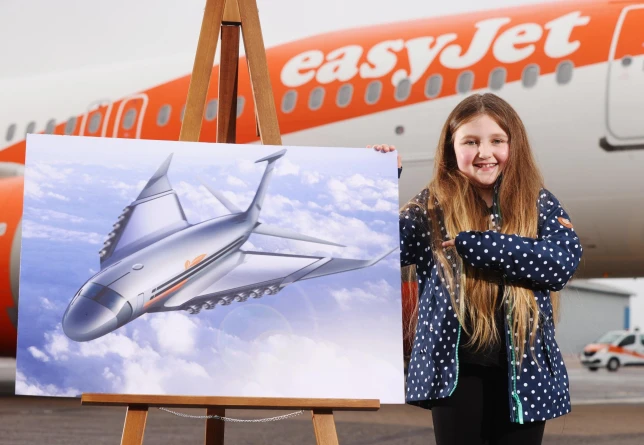 According to Armstrong, she scoured the internet for different green solutions. She did a lot of research on eco-friendly things and considered using maximum eco-friendly resources in her plane design. She also picked batteries for powering the place, as she didn't use any fuel.
Lara Wong's plane design ideas
And, the second school winner is fifteen-year-old Lara Wong of Epsom, Surrey. She created a design inspired by fish scales for the fuselage to reduce drag and boost fuel efficiency for future plane flights. Her environmentally-friendly plane depends on fuel-cell stacks and pressure hydrogen. These elements offer electricity for powering the plane.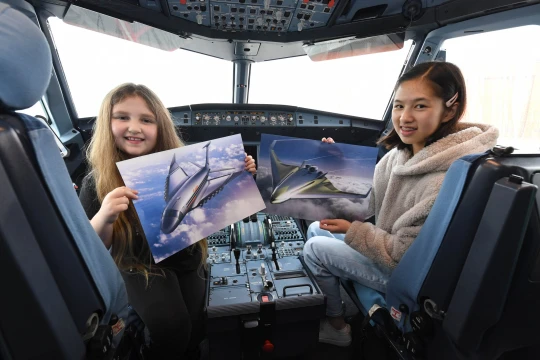 The judges for the competition were experts from easyJet, Wright Electric, and the manufacturer Airbus. The judges also included renowned designer Frank Stephenson. Here's a popular name behind the creation of iconic cars for Maserati, Ferrari, and McLaren.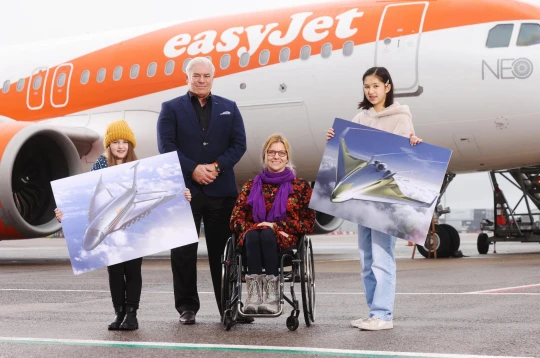 Being the winners of the design competition, Armstrong and Wong also won return flights anywhere on easyJet's network. They were even given the flight simulator experience at Gatwick Airport. Plus, they received Frank Stephenson's 3D plane models based on the original designs.
Race to reaching net-zero by 2050
During COP26, the director of easyJet flight operations, David Morgan, mentioned that hydrogen is likely to play a major role in the airline reaching net-zero emissions in the future. The easyJet also wants the passengers to fly in its hydrogen-powered planes when they are available.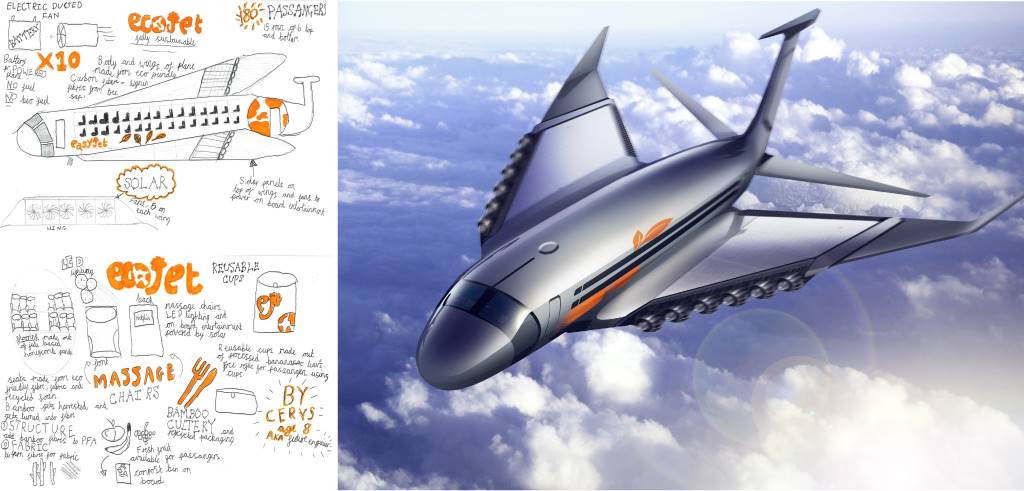 On the sustainability page of their website, they have mentioned:
"We are fully committed to the UK Government and EU targets of net zero emissions by 2050 and believe that European short-haul aviation should aim to reach net zero earlier than this".
They are hoping that by 2032 they will be able to create their first passenger's easyJet plane that flies on zero-emissions aircraft. In November 2019, this British budget airline company announced that it will offset all carbon emission generated by its flights by participating in reforestation and afforestation programmes.