As 73% of the sneakers and clothing produced worldwide ends up in landfills or burnt every second, their sustainable production is direly required.
'Sneature sneakers' is one such step in the right direction. Industrial designer graduated from Germany's Offenbach University of Art and Design, Emilie Burfeind has created an innovative sock sneaker using a mushroom mycelium sole and a 3D-knitted upper made from dog hair that was shed while grooming.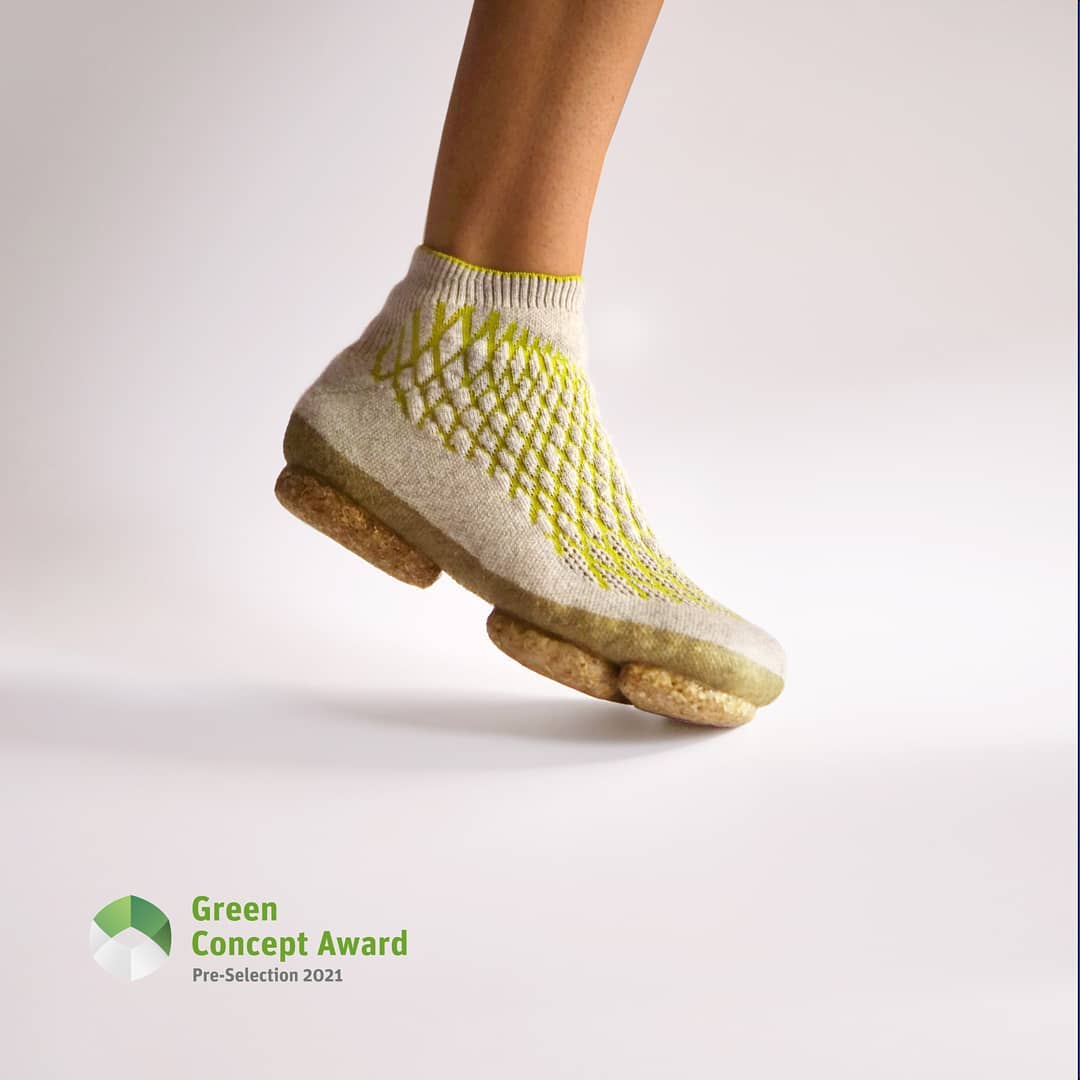 Sneature sneakers are made from 3D-knitted canine hair and a mushroom sole
Since this pair of bio-sneakers is made of just three bio-based renewable materials (3d-knitted dog hair and mushroom sole), it is easier to industrially compost or recycle these shoes when you're done using them.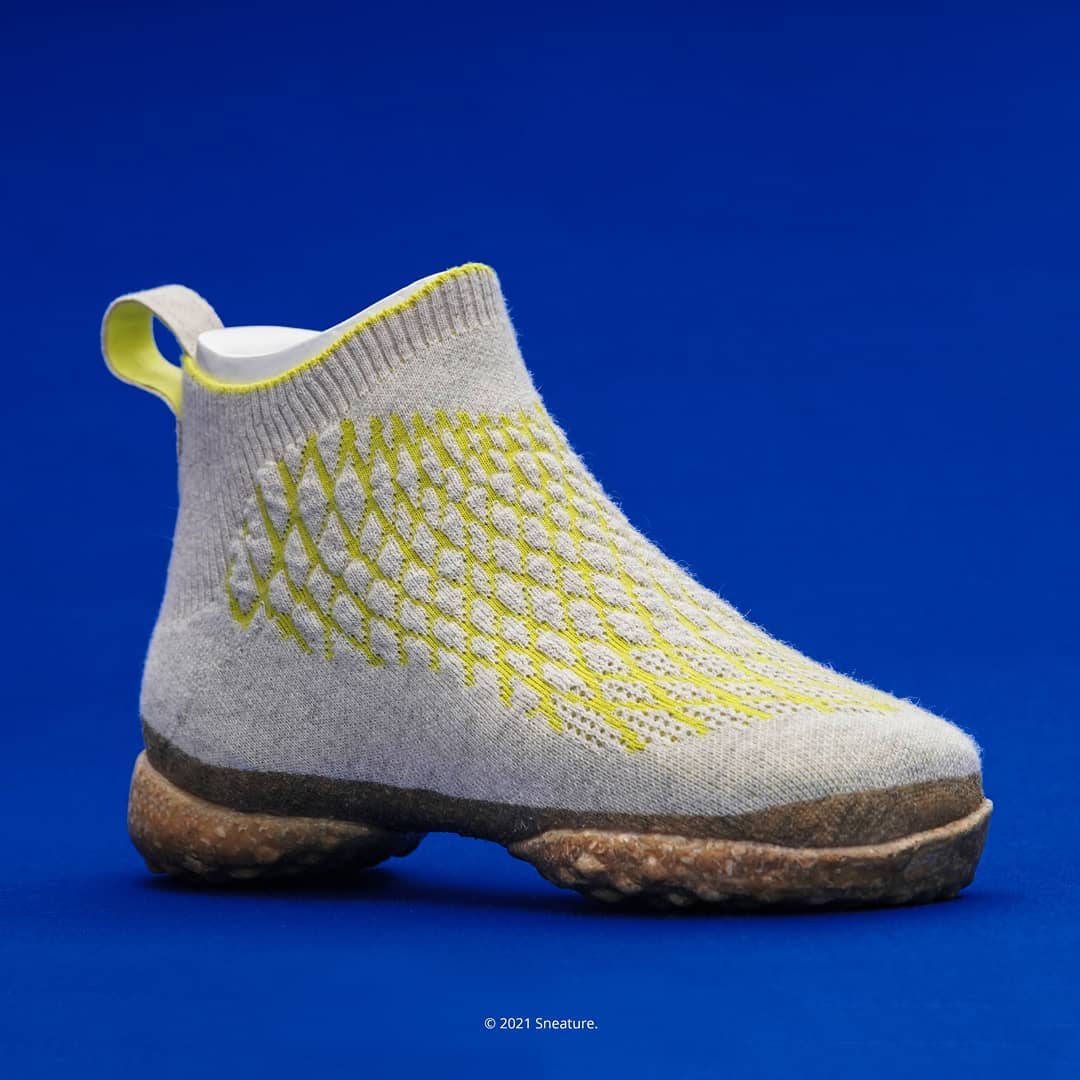 In comparison, conventional sneakers are often made using 8-12 components, including EVA (ethylene vinyl acetate) foam and nylon fabric. Some of them are also petroleum-based and are likely to remain on the landfill for over 1000 years.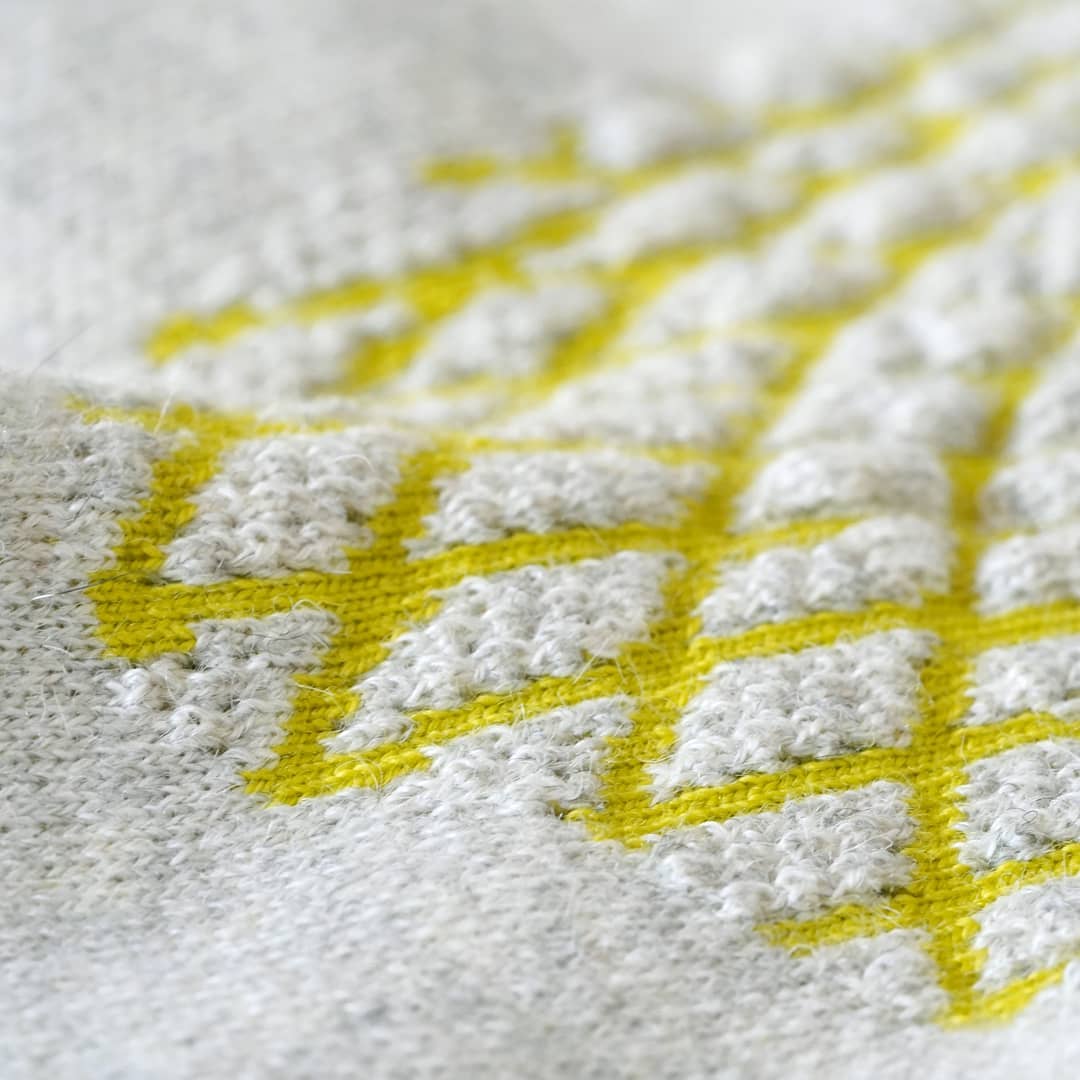 But when it comes to Sneature trainers, these will naturally decompose without leaving a carbon footprint on the environment.
Similar post: Sheep Inc's £140 Carbon Negative Hoodie Creates Zero Waste
Exploring the potential of waste materials in sneaker industry
Sneature shoe has been made of many waste materials. It's quite innovative to make the shoe yarn out of canine hair (Chiengora) that's biological waste. The overall design of the sneaker is created to meet the user's functional requirements, as well as their need for individual customization.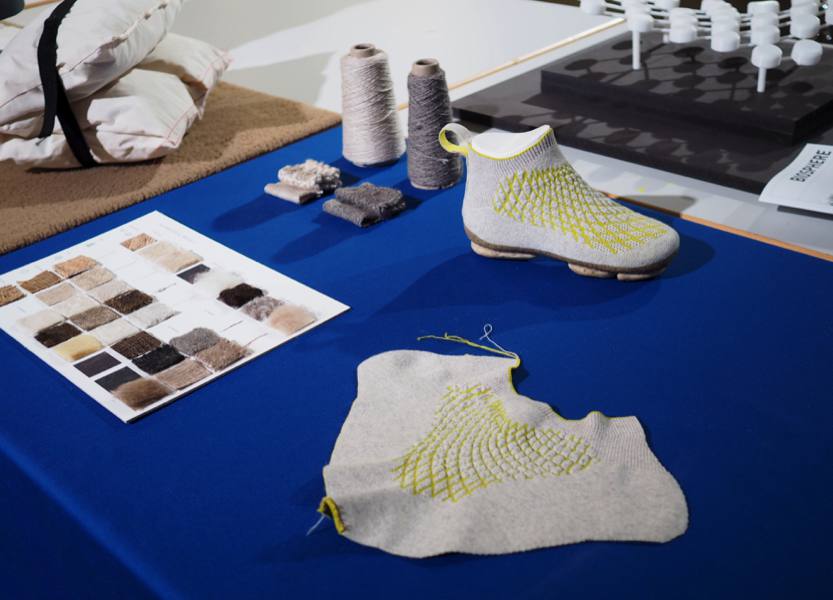 The process makes use of 3D knitting technology for customizing shoe on-demand while using the lowest possible energy.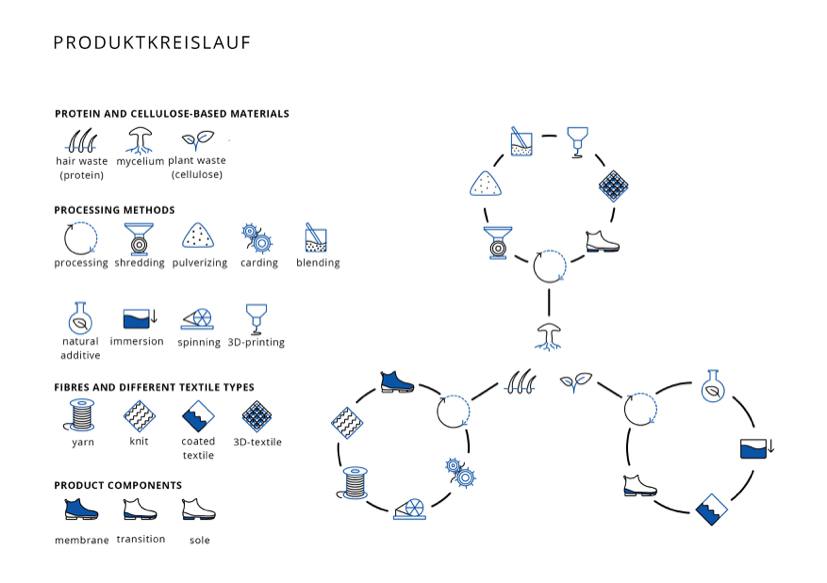 The membrane containing protein-based 3D knitting boasts properties of stiffness, flexibility, and air circulation. All the materials used in the production of these sneakers have natural properties to release anti-static properties. The membrane and sole are water-repellent against moisture and splashing, while protecting its surface from wearing out. It also protects the shoe against quick abrasion while extending its lifespan.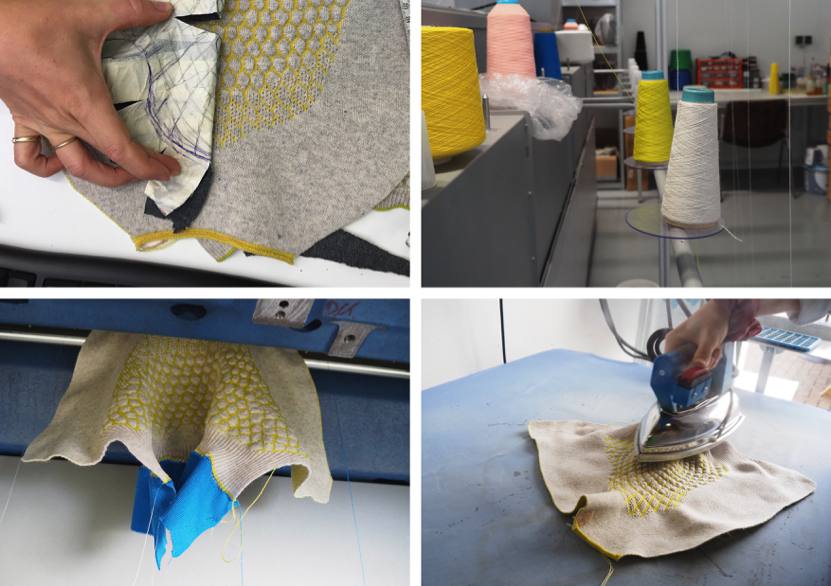 The sole of the shoe is made of mushroom mycelium that can be used as a composite material with local vegetable waste. This section is designed out of bioplastic, that means this material is easy to be made with DIY materials and can be made at home.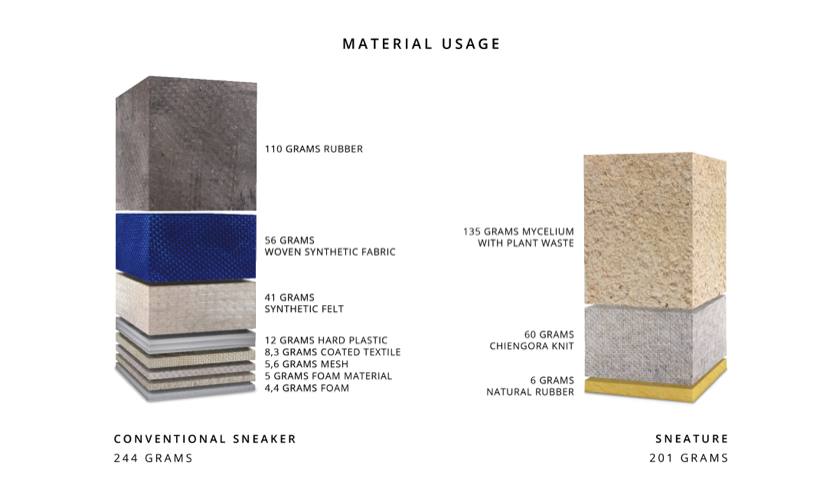 It shows that there is a great potential of using sustainable and waste materials to make functional materials, like sneakers.
Future of biodegradable sneakers
Burfeind's bio-sneakers are throwing light on the innovation that can replace the waste created by conventional shoe and apparel manufacturers.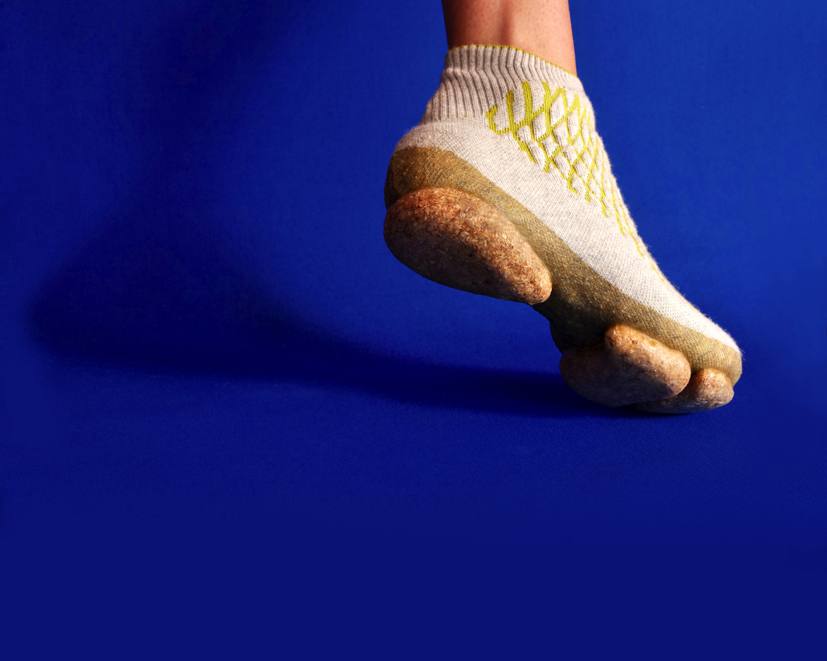 We are impressed by how functional and stylish these sneakers look. One cannot say that these are made out of waste and renewable materials. If more companies follow Burfeind's vision, there are endless opportunities to make sustainable fashion grow in the coming years.