MASK Architects, a Sardinian architecture and design firm, claims to have created the world's first 3D-printed steel exoskeleton modern houses. Located in the city of Orani, Sardinia, the structure is called Madre Natura, or Mother Nature.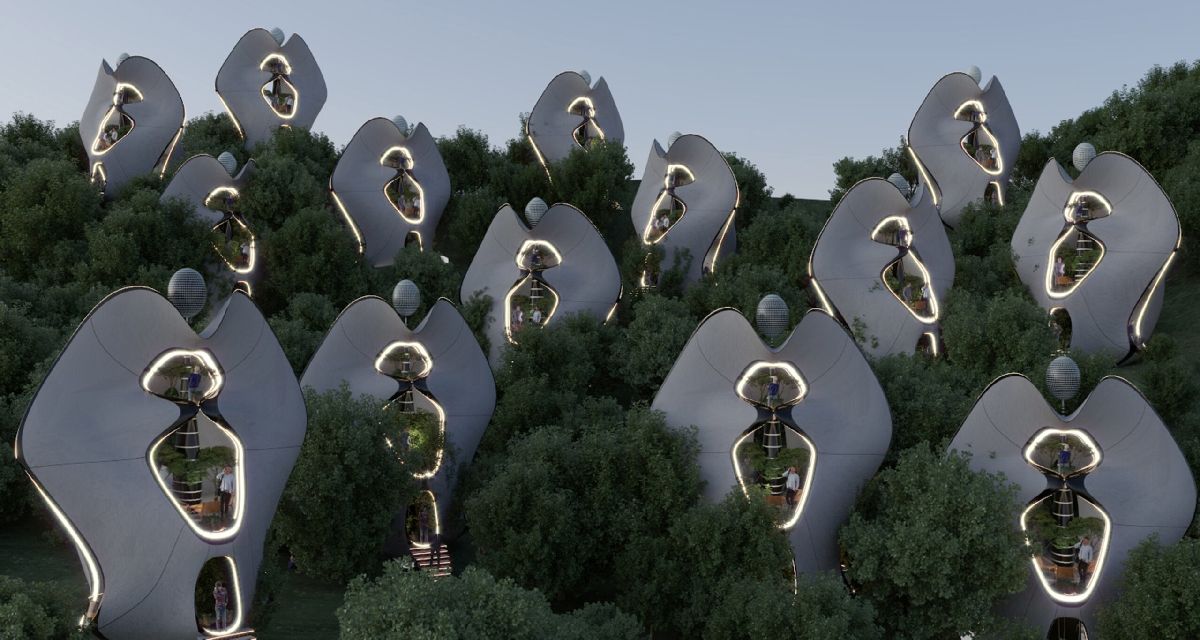 This entire project is made up of steel-made 3D-printed structures that will be used to create modular homes for visitors to the Nivola Museum and artists in Orani. The work of Italian designer and sculptor Costantino Nivola, particularly the "La Madre" sculpture, influenced the architects of this project.
3D printed prefab homes with 'No' stairs!
At first, these houses are constructed with a hollow central column that is inserted into the ground for approximately one-third of its length. Additionally, the structure is supported by organic branches that hold up the three stories. Each floor is supported and divided by a perimeter frame, whose panels follow the organic shape of the houses.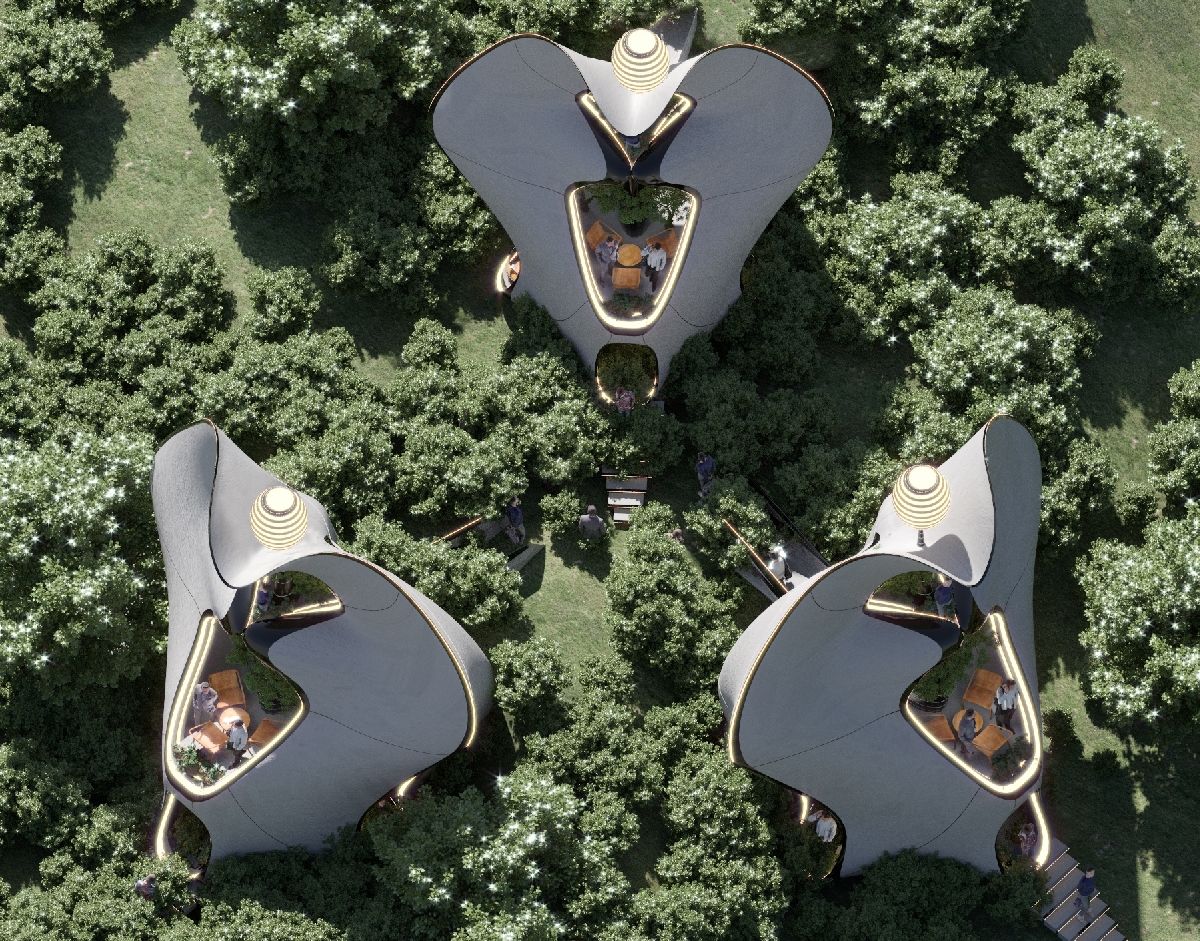 What's more intriguing is that the architects haven't included any stairs in the buildings. Instead, they are encouraging residents to move from floor to floor by taking advantage of the natural inclination of the environment and terrain.
Self-sustainable construction in harmony with nature
Located on a sloppy mountainside, this site will be transformed into staggered sections to offer different levels of modules for ease of use. Since it is surrounded by natural scenery, the architects want this development to be more self-sustainable and working harmoniously with nature.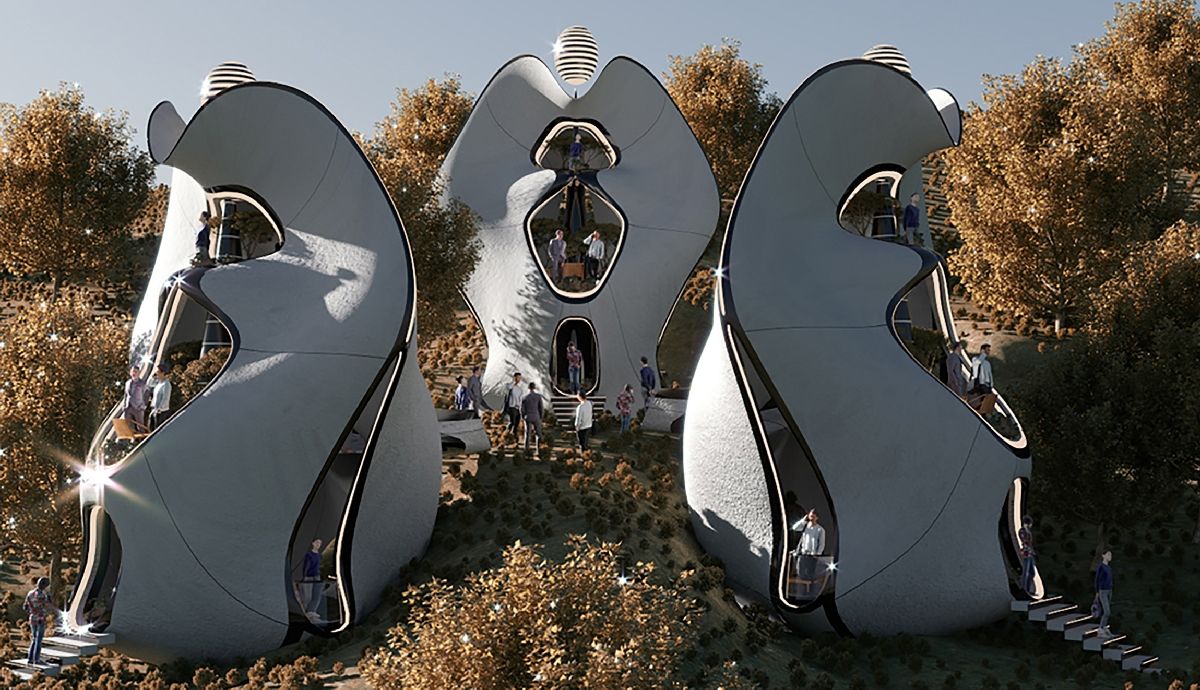 A solar panel-covered energy tower and a wind turbine at the center of each building contribute to the energy generation system.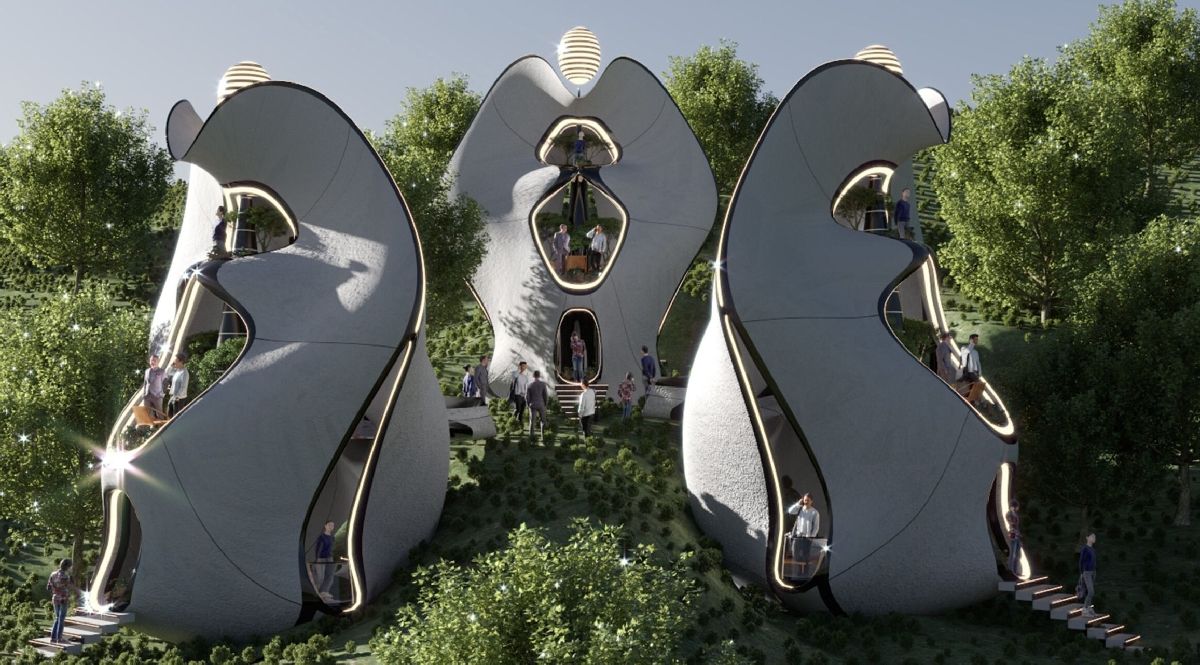 Sardinia region experiences winds and at times it can be very strong. So, they managed the modules and designed them in a way to let wind pass through. Therefore, the architects have created voids on either side to let wind pass through the structures.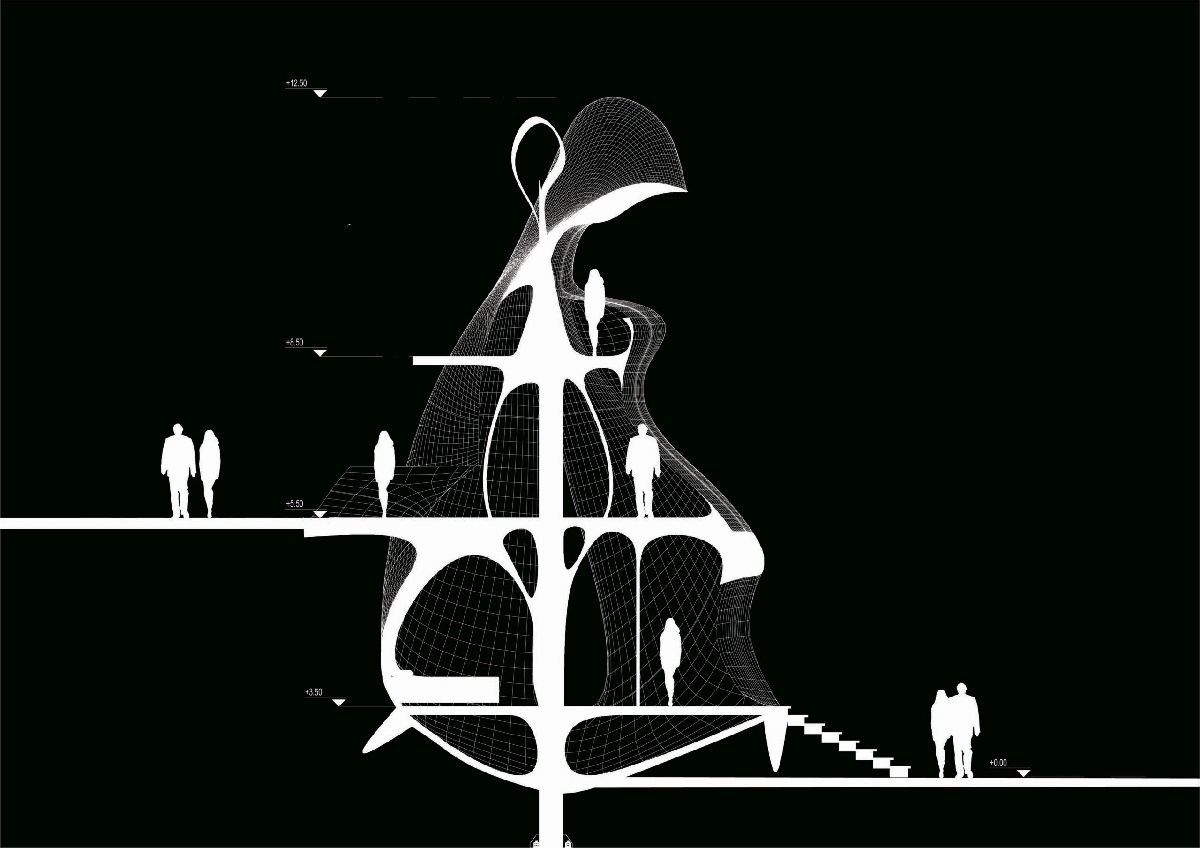 It also enables them to have openness all across the modules for making the residents feel connected with nature.