Several people are suffering from mobility issues due to old age, arthritis, or accidents affecting body joints. Due to all these conditions, they don't have full freedom to move around comfortably. While there are already many traditional walkers, crutches, and canes to rescue, a design team has come up with a smart walking companion called Stride Senze cane.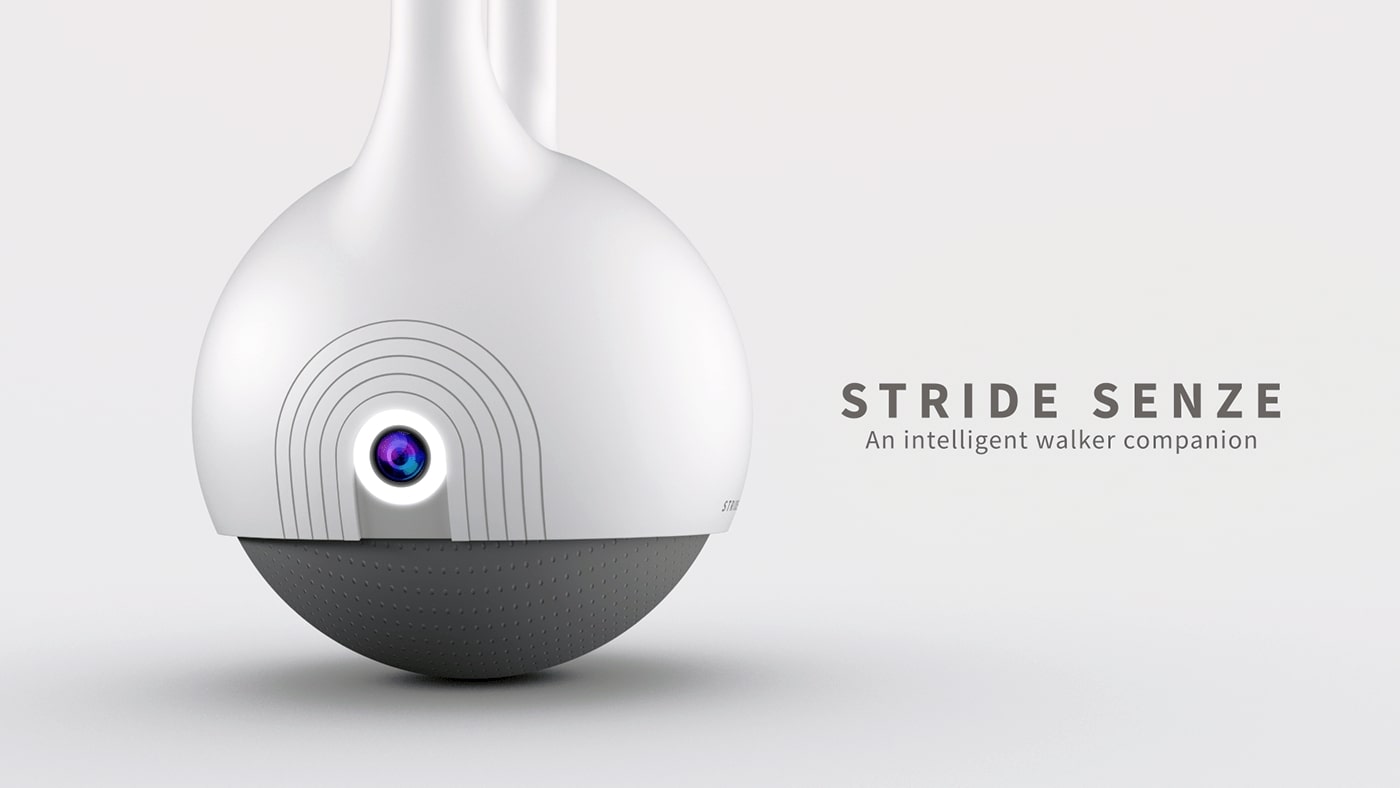 Designed by a team of Industrial designers (NextOfKin or NOK) based out of Singapore, this sensor-laden intelligent walker offers a lot more than just assistance with mobility.
Self-balancing smart cane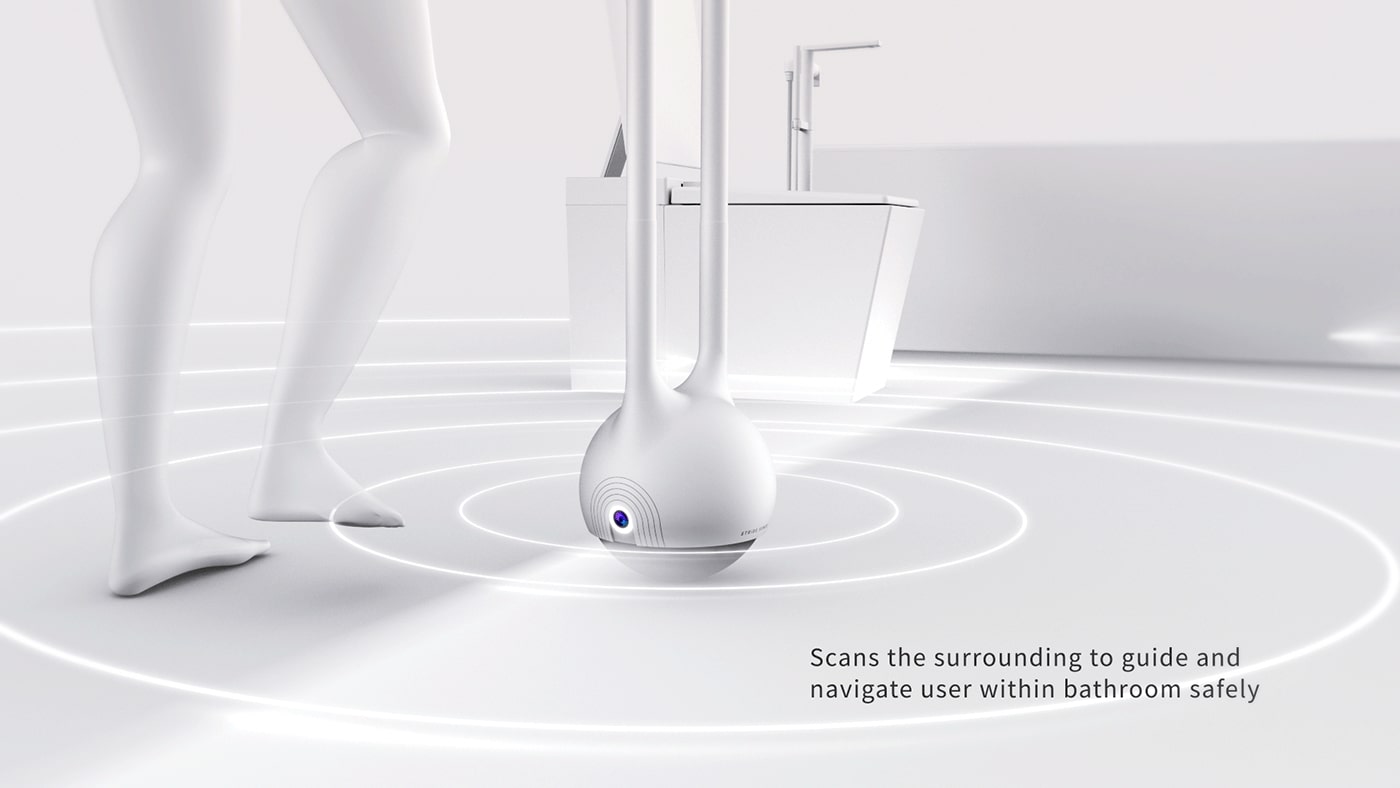 Envisioned to be a futuristic walker, this smart cane aims to transform the way senior and mobility-challenged individuals move freely. It comes integrated with a self-balancing mechanism that will keep this smart cane with a ball-shaped base upright all the time.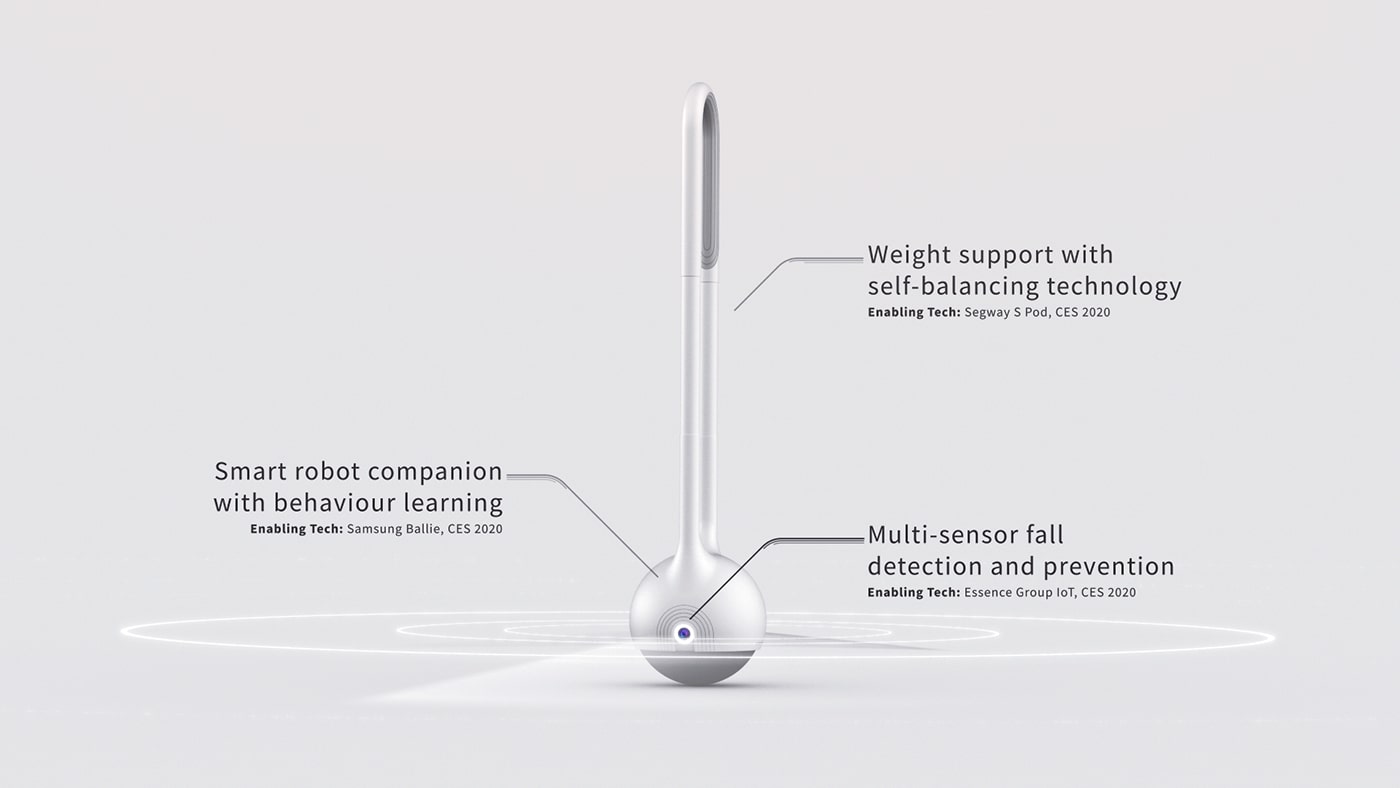 The self-balancing feature is ergonomically useful as a senior person wouldn't have to bend forward to pick and use it.  Also, the embedded fall-detection sensors and camera ensures the safety of the users' by anticipating their movements. Meanwhile, it helps them walk comfortably without any hassle.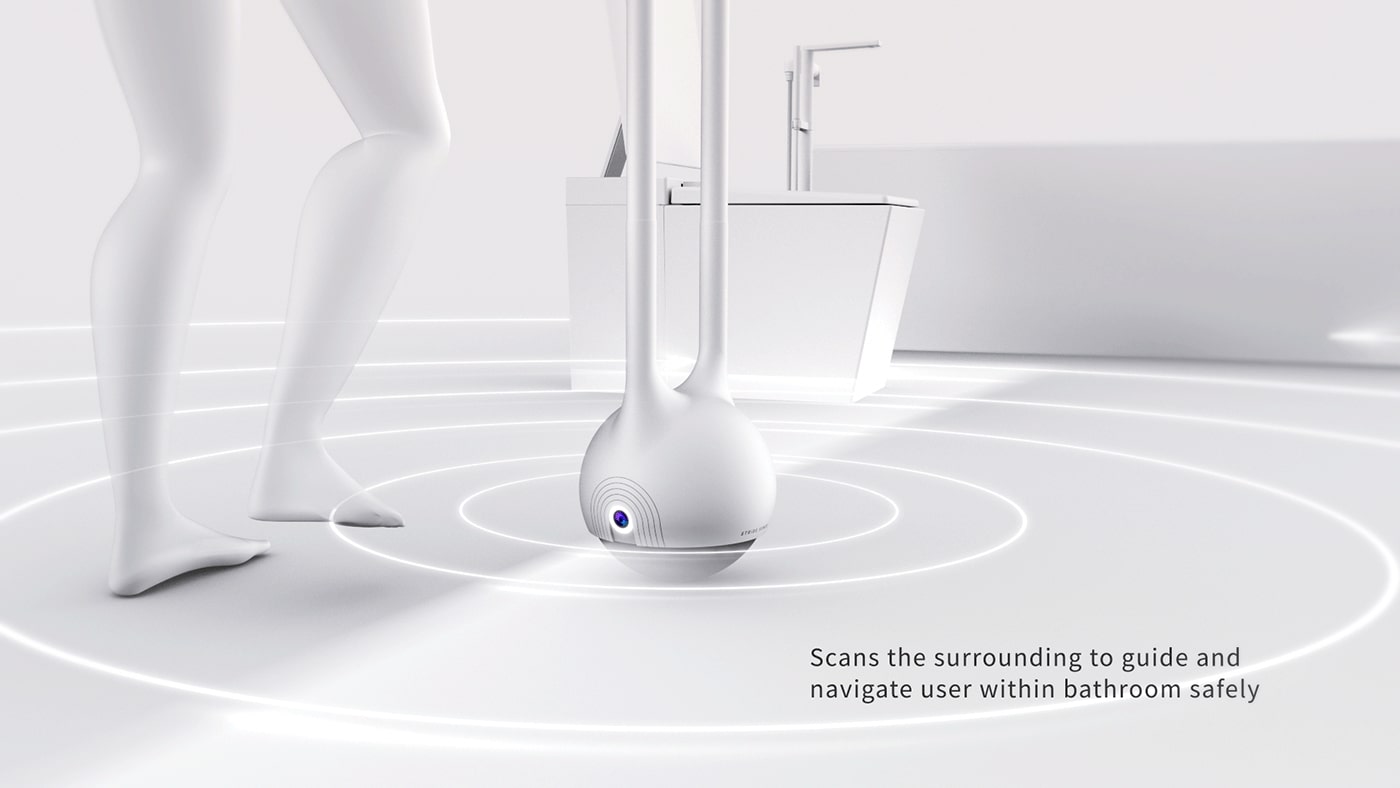 Related Story: 5 Advanced Fall Detection Technologies for Safety of Older People
The problem with traditional canes and crutches is the discomfort it causes to the user's forearms and wrists. However, the artistic and modern Stride Senze walking cane is a futuristic device that empowers mobility-challenged and elderly people to walk without any stress.
Design of smart Stride Senze walking cane
Designed with single (stick-like) support, as well as walker modes, the technology within this smart cane ensures that the stick always remains at the user's access. You can keep it next to your bed or toilet seat in a bathroom.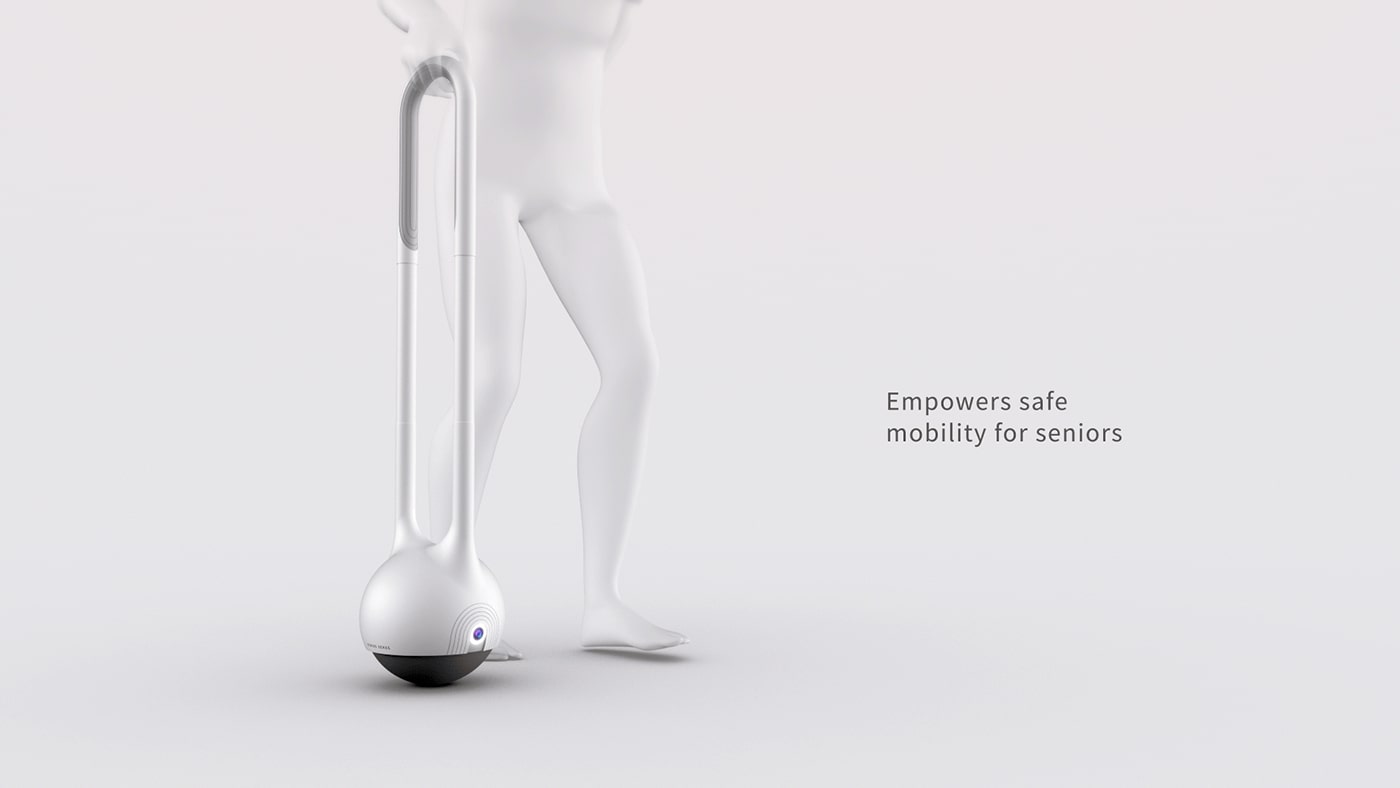 Furthermore, the device comes embedded with sensors that learn the users' clear moves while detecting and preventing accidents or falls. Even the multiple sensors on-board can instantly send the alerts to caretakers or family members if there's an accident or fall has been detected.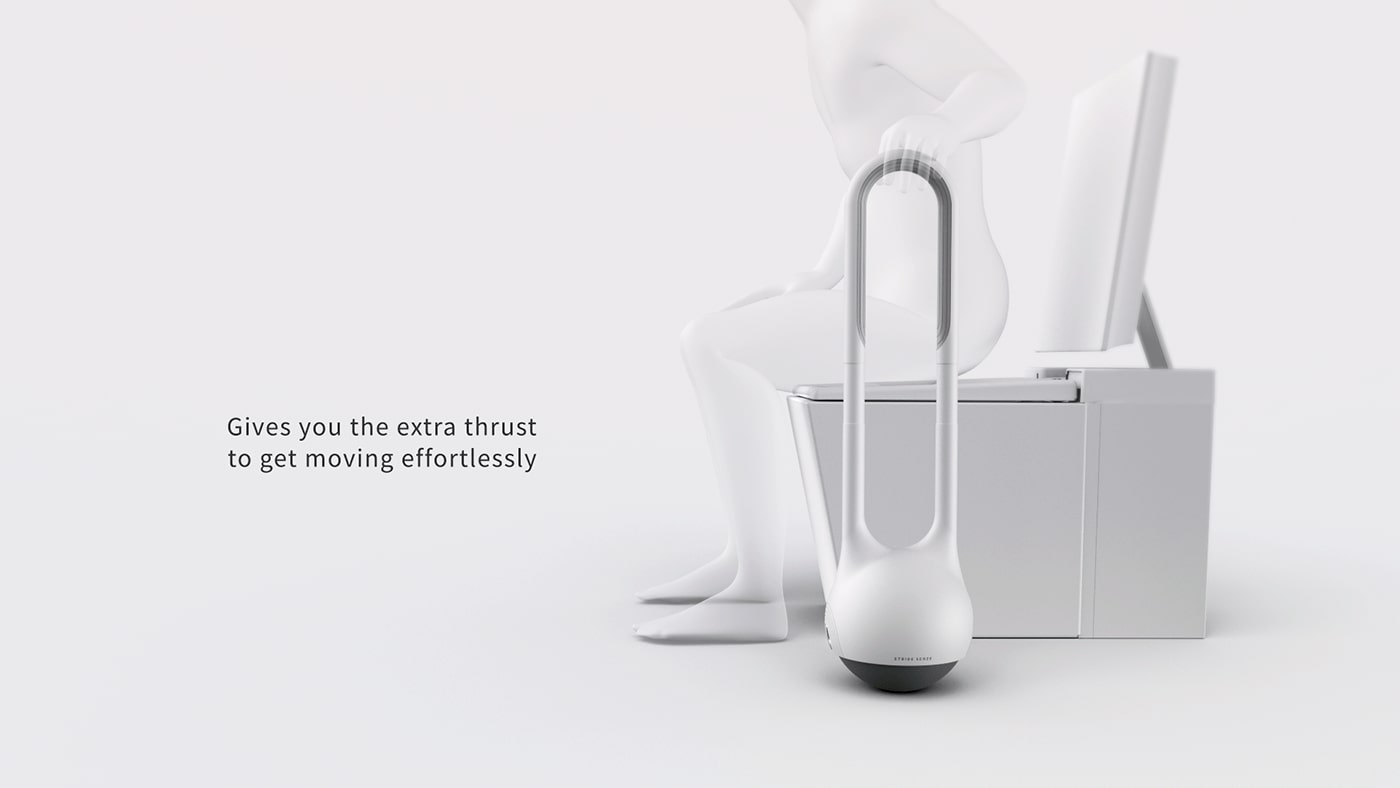 Another feature of this device is its ball-shaped base that assists the elderly to comfortably get up from bed or commode effortlessly. Besides being a regular cane, this smart device even scans the surroundings to navigate the user safely inside a bathroom or any other room. The best part is that it works perfectly fine even in low-light conditions.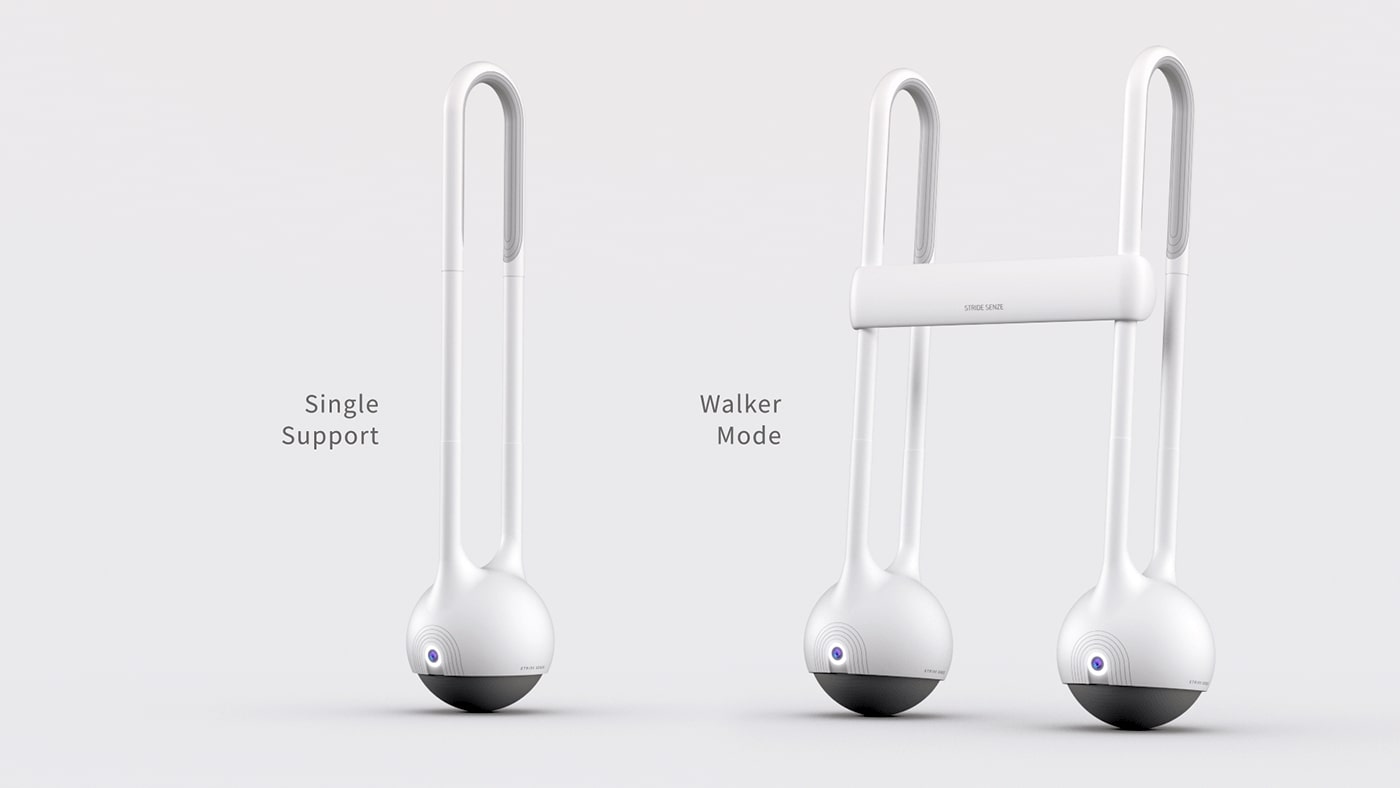 With all the installed sensors and working mechanisms, this device is a great solution for older people. And, also for those with mobility issues.
Stride Senze cane price
At this moment, Stride Senze smart cane is a design concept. The NOK designer have not yet revealed whether they are looking for manufacturers to turn the great concept into reality.