French firm Sillage, in collaboration with designers Ludovic Roth and Erik Arlen of Arro Studio, creates exceptional skis combining the company's registered material called Titanal. The assembly of components of these designer skis is done in France, underlined by elegant yet strong aesthetics.
These handcrafted skis are created in the workshop of La Fabrique du Ski, based in Villard-de-Lans in the heart of the Vercors Massif. After creating La Fabrique du Ski in 2014, the founders became more determined to come up with innovative processes of designing products to attain sustainability and excellence.
Preserving France's authentic ski production
France contributed to around 60 percent of the world's skis production in the '70s. However, the production from the country seems to have almost disappeared today. Even increasing globalization didn't provide any profit to France's ski production, with countries, like China, creating skis at a much lower price and advanced automation of production lines.
With new ski line, Sillage aims to preserve France's ski production with high-quality materials, and conserve the know-how of Franch craftsmanship when it produced La Fabrique du Ski in 2014.
Sillage came up with the idea of creating innovative designer skis in 2018. After two years of proper research and development, the company came up with a special material called Titanal that's designed to offer extremely high performance with rigidity.
After designing the structure of this material, the company decided to preserve its performance quality while producing more skis that are safe and accessible to all skiers.
Eco-friendly materials
For the debut in 2021, Sillage has created innovative skis with its patented Titanal material along with other sustainable materials, like bamboo, slate, and carbon. The new collection of skis boast a new look that uses eco-friendly materials without compromising the pleasure of skiing.
The bamboo skis are the result of the combination of Titanal, glass fibers, steel, bamboo veneer, bamboo core, and polyethylene sole. The skis are 80 mm wide on the waist – the widest ski in the whole collection, making it an ultra-versatile ski that can handle any type of slope.
Price: €1,290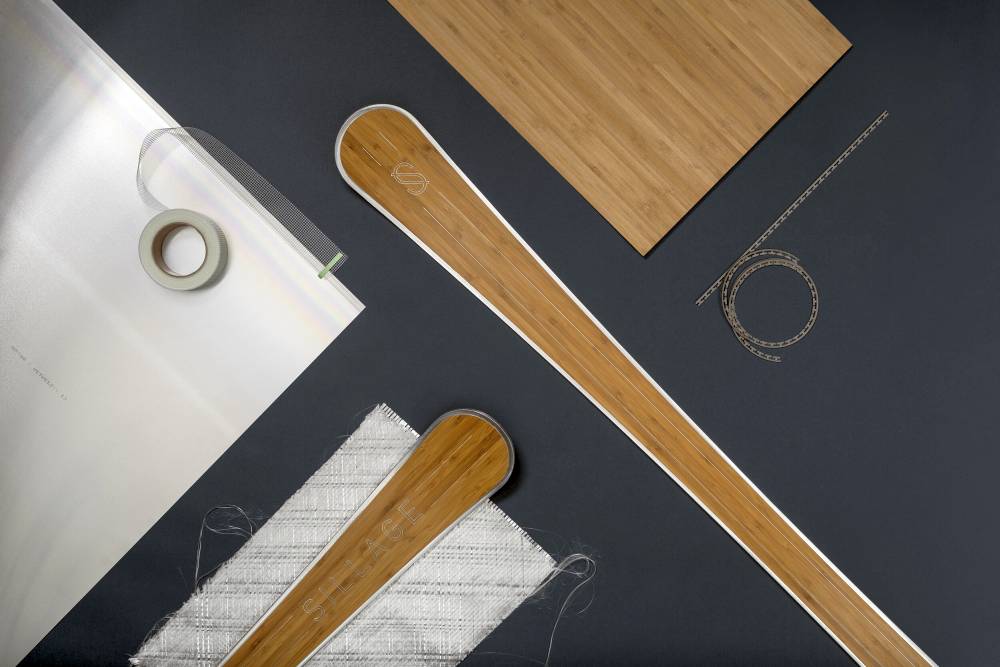 The slate skis, also known as L'Ardoise, are also made with Titanal and other materials like slate sheets, steel, glass fibers, polyethylene, and bamboo core. It also includes a mineral material, called Stoneleaf, on its surface. The material has been tested for one year to check its aging and breaking point. These skis are quite impressive for their intermediate radius and cushioning which makes them very soft while taking an angle and maintaining a grip on hard snow.
Price: €1,990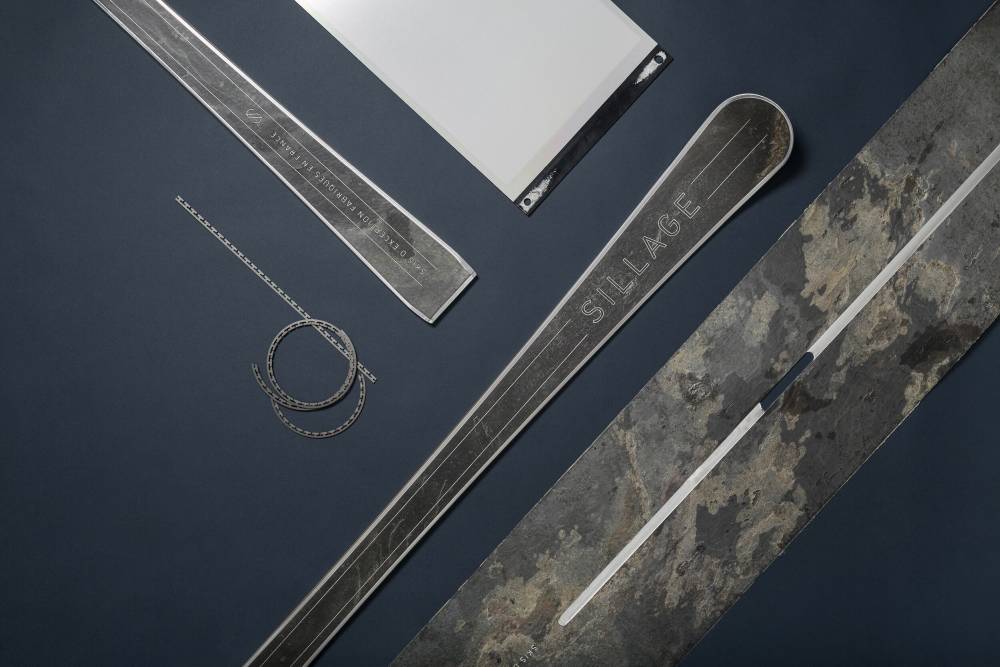 | Also read: Designers of Scribit Introduce World's First Compostable Marker
The carbon skis, also known as Le Carbon, are made from Titanal, bamboo core, carbon, glass fibers, steel, and polyethylene sole. These are one of the narrowest skis designed by the firm with a 63 mm waist. They also feature a fairly traditional sidecut due to the narrow radius of 12 m in 164 cm.
Price: €1,590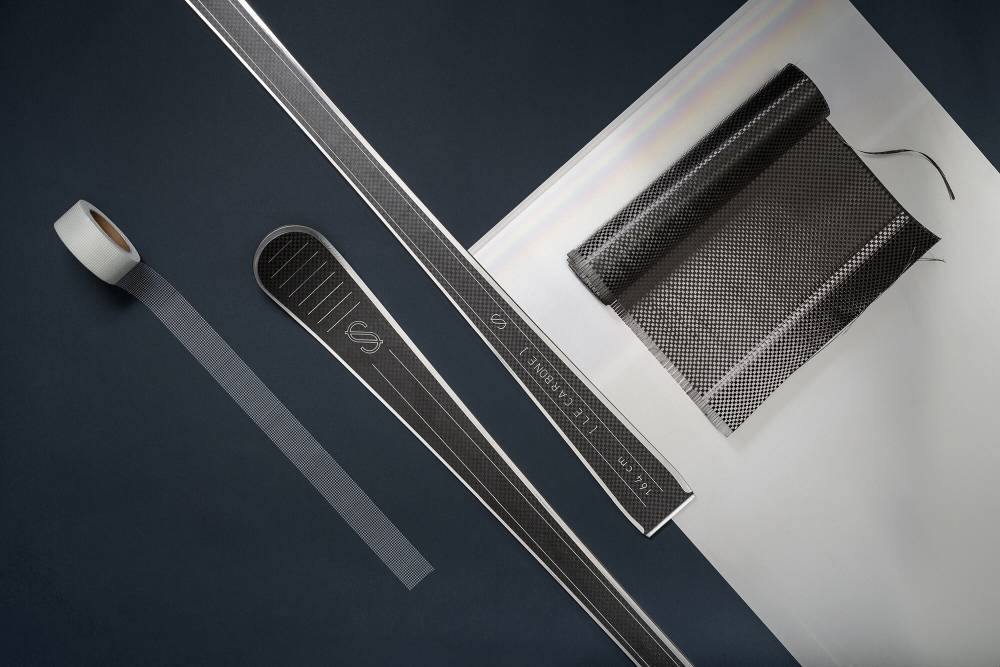 You can find more information about these designer skis on Sillage's official website.