Israeli designer, Tidhar Zagagi, makes bespoke footwear on the go with this wooden cart. Dubbed Pixel Shoe, his road project on a wooden cart, which he calls the 'one-man shoe factory' is intended to make custom shoes for passersby. He uses PU foam (Polyurethane foam) casting for its plasticity, which enables it to mold into any desired shape.
Custom shoemaking with PU casting
By leveraging the speed of the PU cast, he transforms PU foam casting into custom kicks within a few minutes. It leaves customers with a more affordable and comfortable, ergonomic shoe that's exactly the shape of their sole. This is because this colorful shoe is fused to the wearer's socks to give it the perfect shape of the consumer's feet.
What makes this project interesting is the fact that it explores the past and the future of manufacturing craft. Meanwhile, it offers a very affordable, intimate exchange between the manufacturer and the customer. This is how Tidhar opts for a low-tech approach for custom-making shoes in future situations, where sweatshops and large factories may not be required for mass production.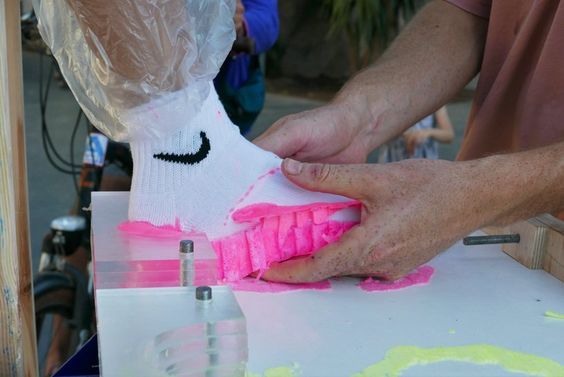 Furthermore, there is amazing consumer interaction during the production process, from 3D body scanning to making real-time decisions about their functionality, aesthetics, and fit. This makes this on-the-go shoe-making cart a great agency. Plus, the addition of brand-name elements used in production further opens more opportunities for intellectual ownership in the digital manufacturing era.
Custom manufacturing and design in future
We're not sure, though, how many people are going to love the design of these shoes fused into the socks. But it does seem to be a way of offering amazing opportunities for a better manufacturer and consumer interaction. Probably, in near future, we may see more of such on-the-go shops offering top-notch custom-made experiences to the consumers.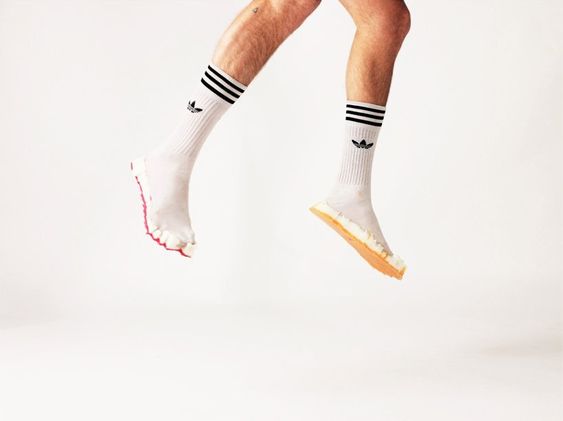 What is your take on mobile manufacturing?