Danish fashion designer Violise Lunn has created one-of-a-kind clothing and shoes in her Copenhagen-based studio. What's striking about her collection of shoes and dresses is that it's unwearable. This is because the material used for making each piece is paper.
Who is Violise Lunn?
Copenhagen artist Violise Lunn was born in 1969. She completed her fashion design graduation at Denmark's Royal Danish Academy of Fine Arts and has her own art gallery in Copenhagen since 1997. Now, she specializes in the design and creating exquisite pieces of clothing for women.
Apart from creating a stunning collection of wearable items, she even has a passion for making extraordinary paper clothing sculptures that obviously are unwearable.
She is a daughter of a weaver and a vocal advocate of slow fashion. Lunn studied design not to launch a brand but to learn to create something from her own hands.
Why Lunn started designing fairytale paper designs?
In 1999, Kirsten Kiser, a Danish model turned architect, asked Lunn if could make a frock out of paper.
Delicate paper designs
Combining experimental reflection with utmost fragility and sheer lightness, Lunn finds freedom in the paper through her sculpting figure silhouettes and her favorite theme – dresses, and shoes.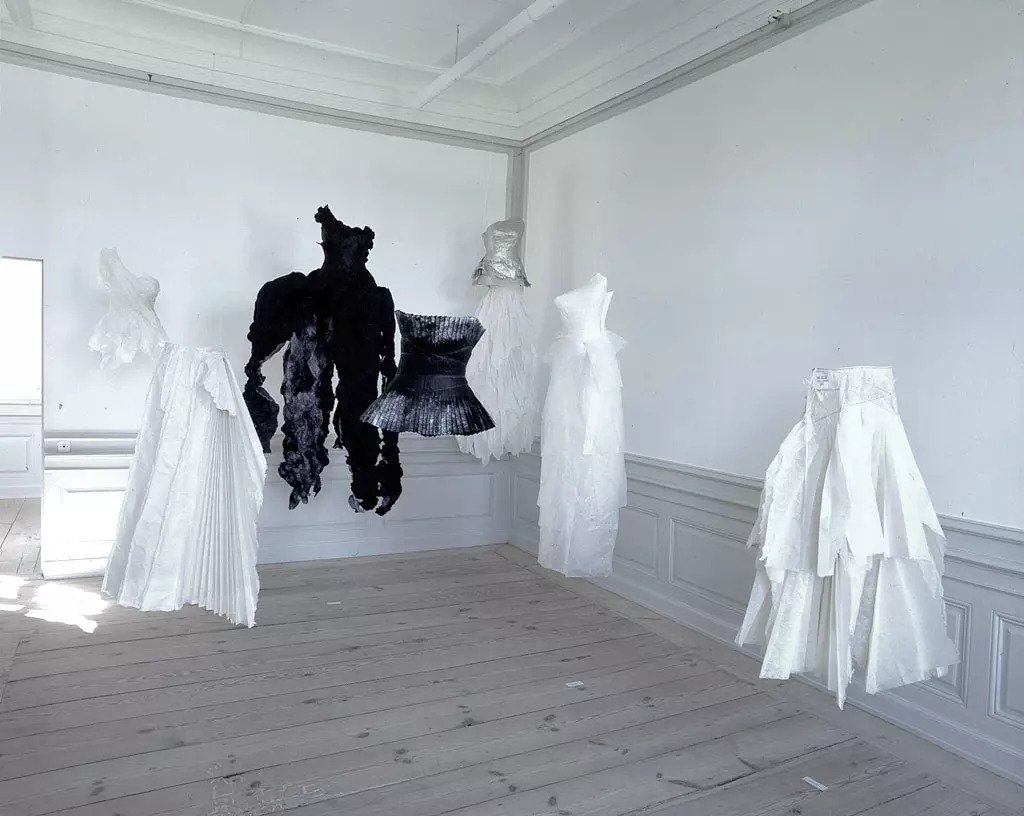 She perfectly manages her time creating two distinct art forms – one is usable and another is "useless" yet striking – as it seems to be coming straight out of a fairy tale. The origin behind her every creation is to allow dreaminess to meet with her urge for perfection.
Lunn's paper garments, even though unwearable, are timeless and made for fairies. You can find references to past and future fantasies in her designs. But what makes them more stunning is that each piece struts an astonishing and equally delightful indifference to everything going around in the world today.
Although her paper dresses and shoes are unwearable, she can surely display them in different exhibitions across the globe.
Paper shoes by Violise Lunn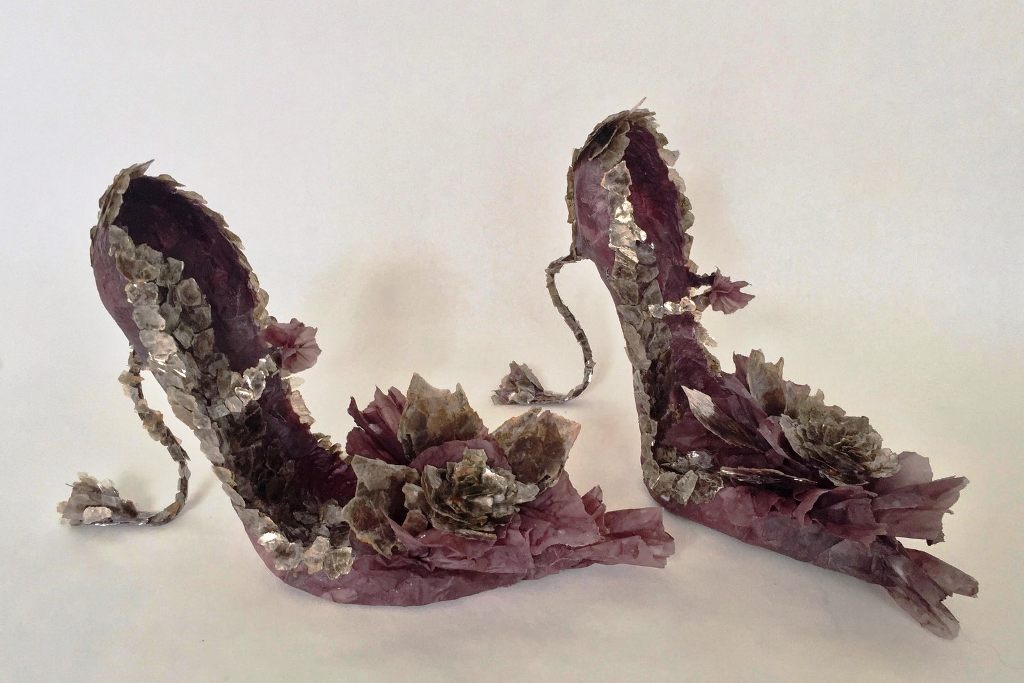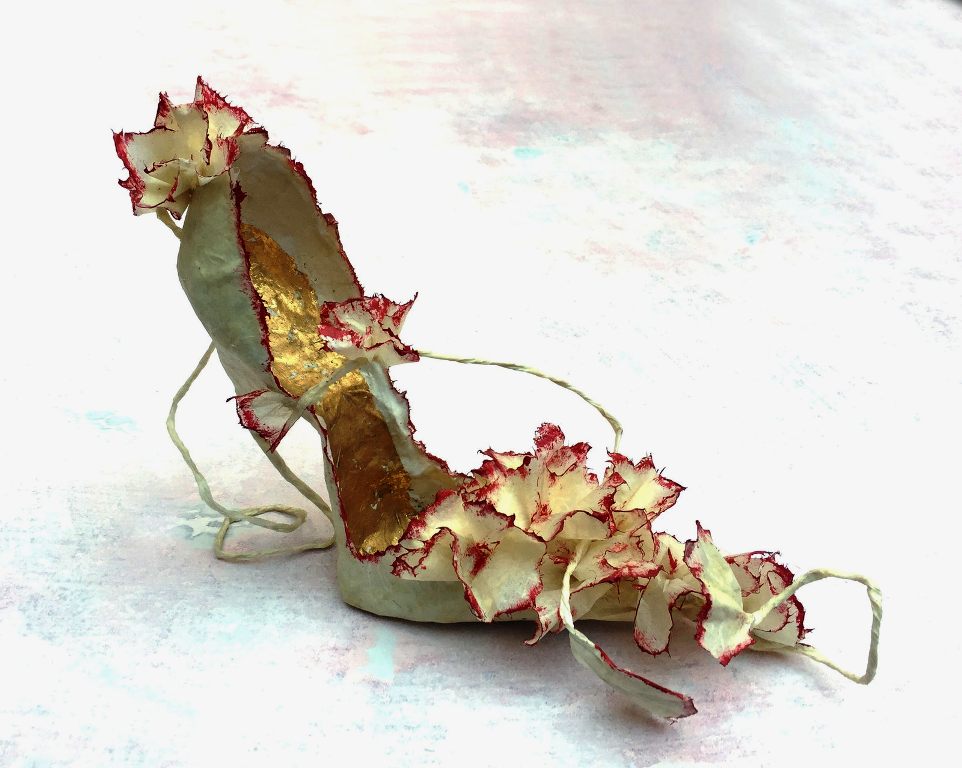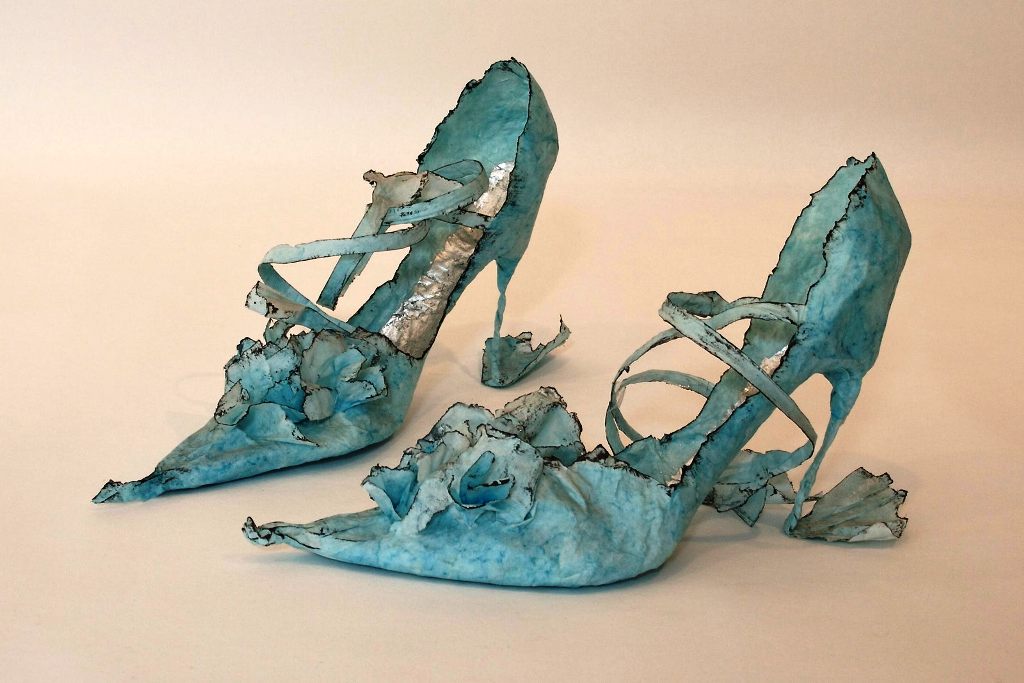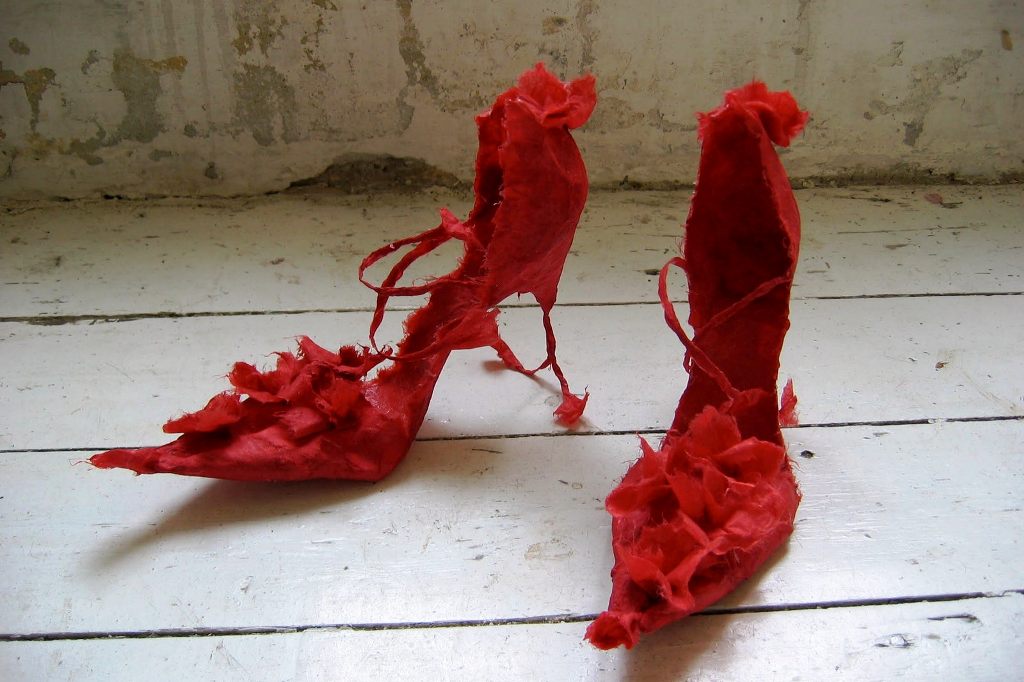 Paper dresses by Violise Lunn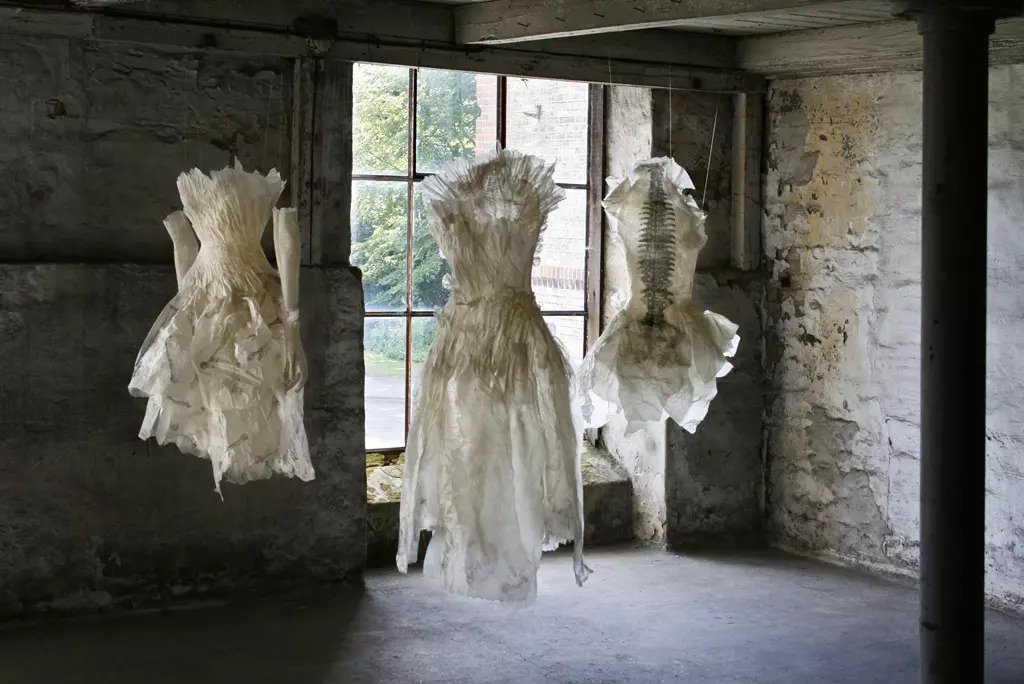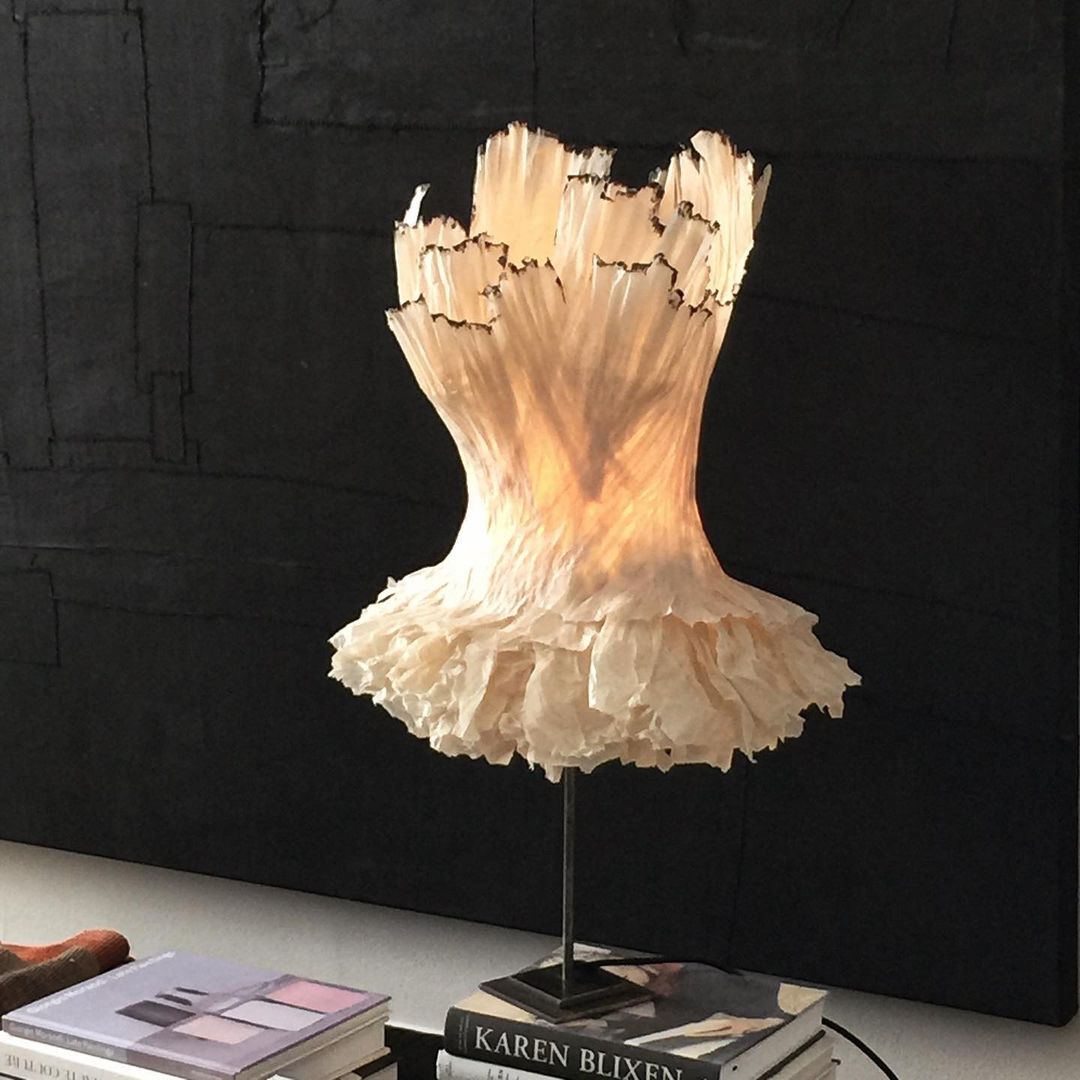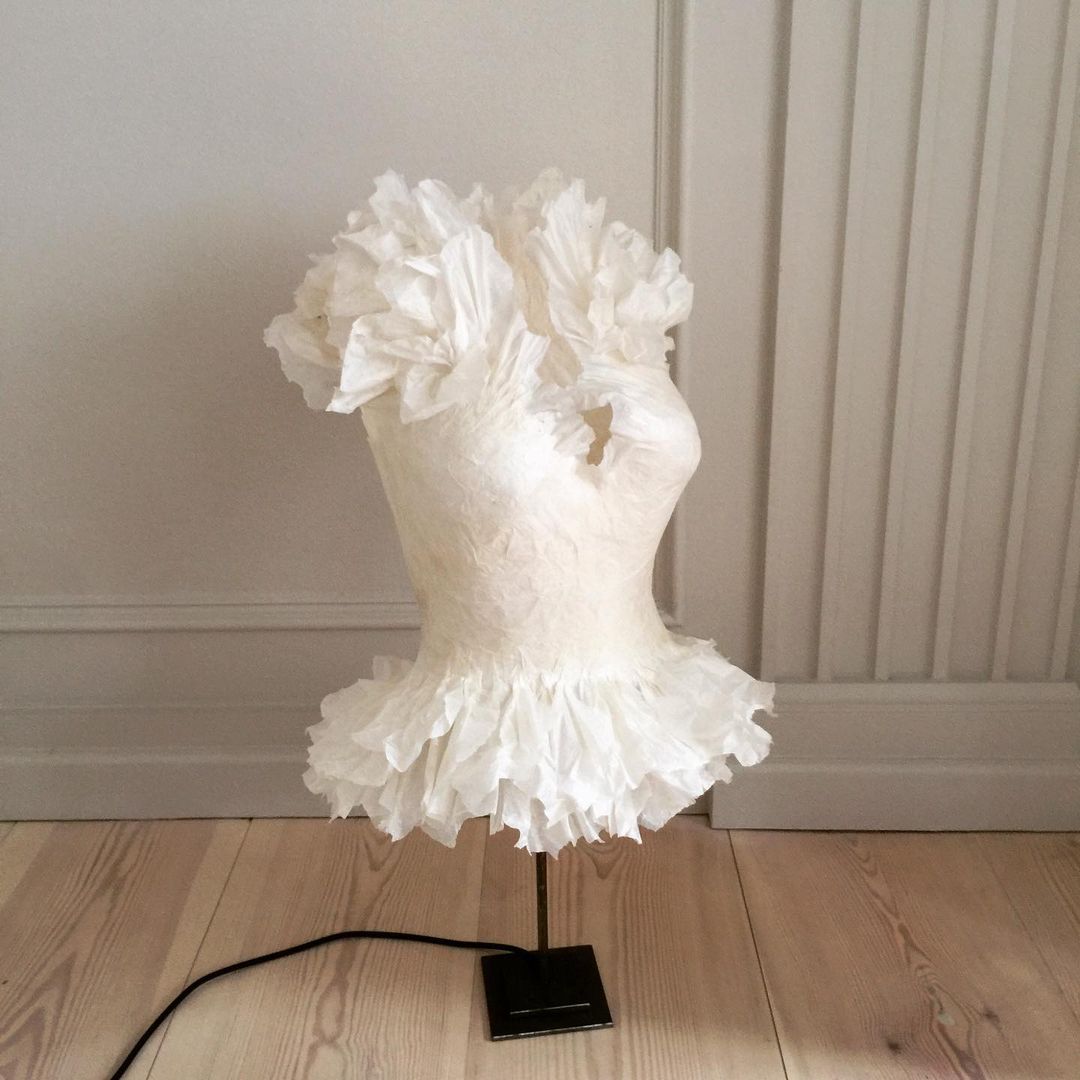 Paper flowers by Violise Lunn