Did you enjoy popping bubble wrap when you were a child? If so, Moschino wants to relive your childhood with their funky Double Bubble sneakers that are made with the brand's maxi transparent bubble wrap-effect on the upper section.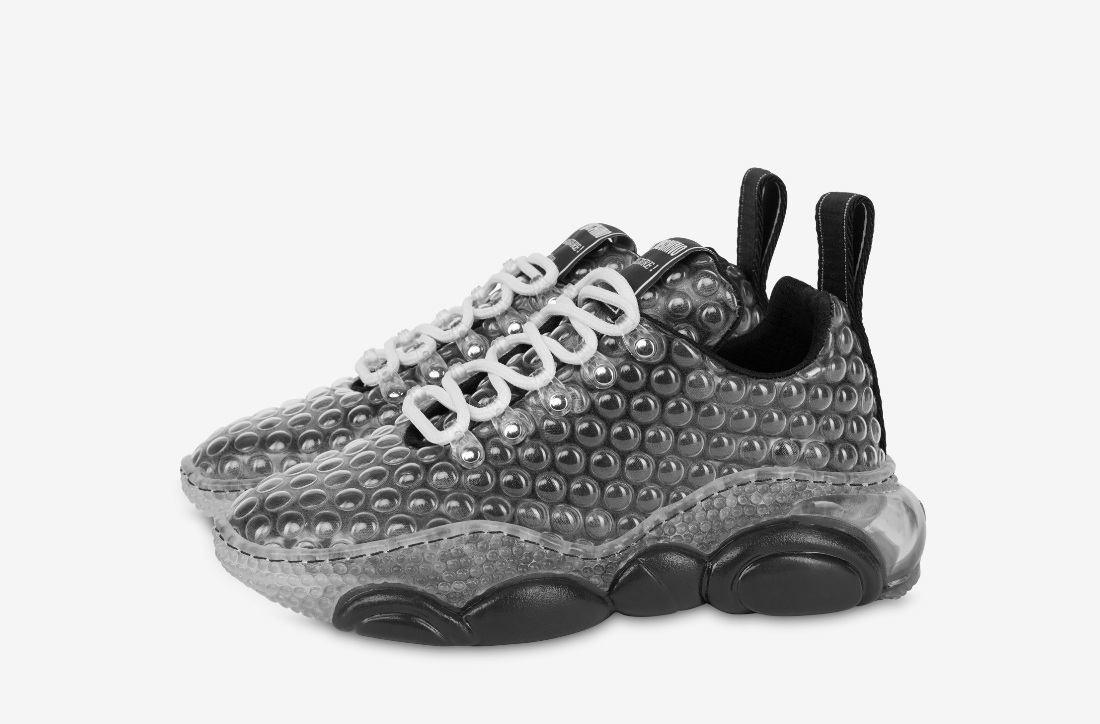 Sadly, the shells, appearing like bubble wraps, are not poppable. Instead, this textured plastic design just mimics the protruding and evenly spaced air-filled hemispheres that offer perfect cushioning to delicate items.
Moschino's double bubble wrap sneakers
You'll be amazed to know that these fun pairs of shoes are not for kids. In fact, these shoes are for both men and women; and available in black and white color options.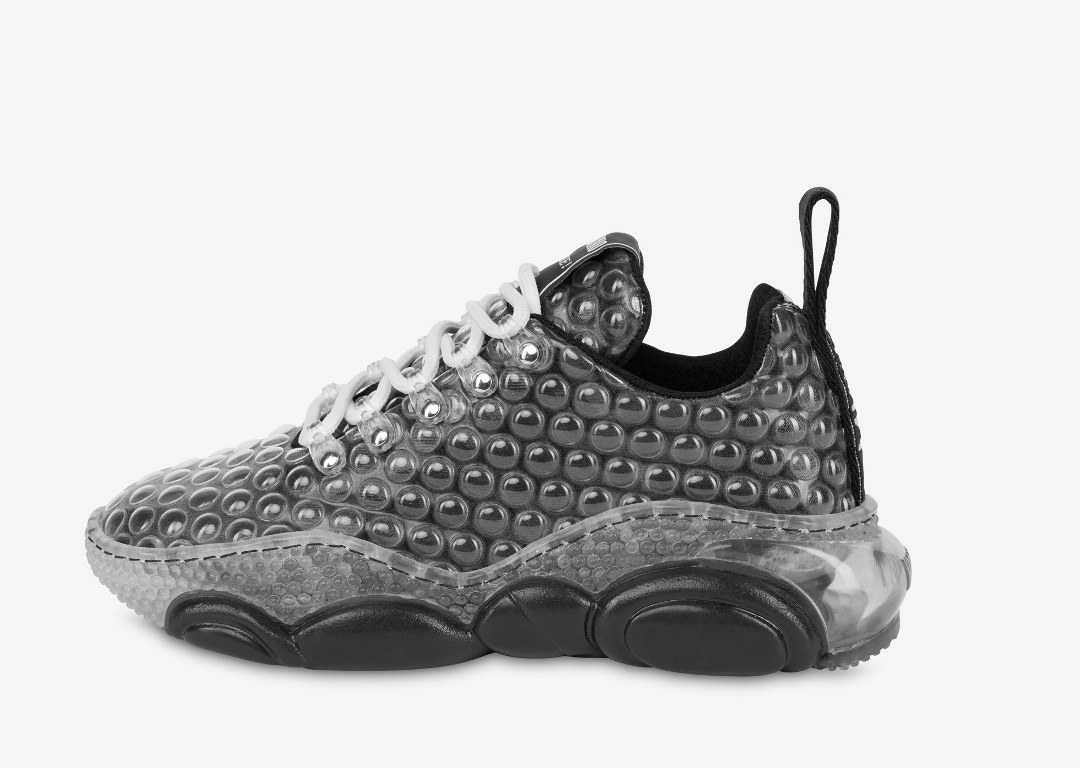 These bizarre-looking sneakers boast a round toe, a logo patch at the tongue, a lace-up front fastening, a branded insole, a pull tab at the rear, a padded ankle, a memory foam insole, and a signature Teddy Bear outsole.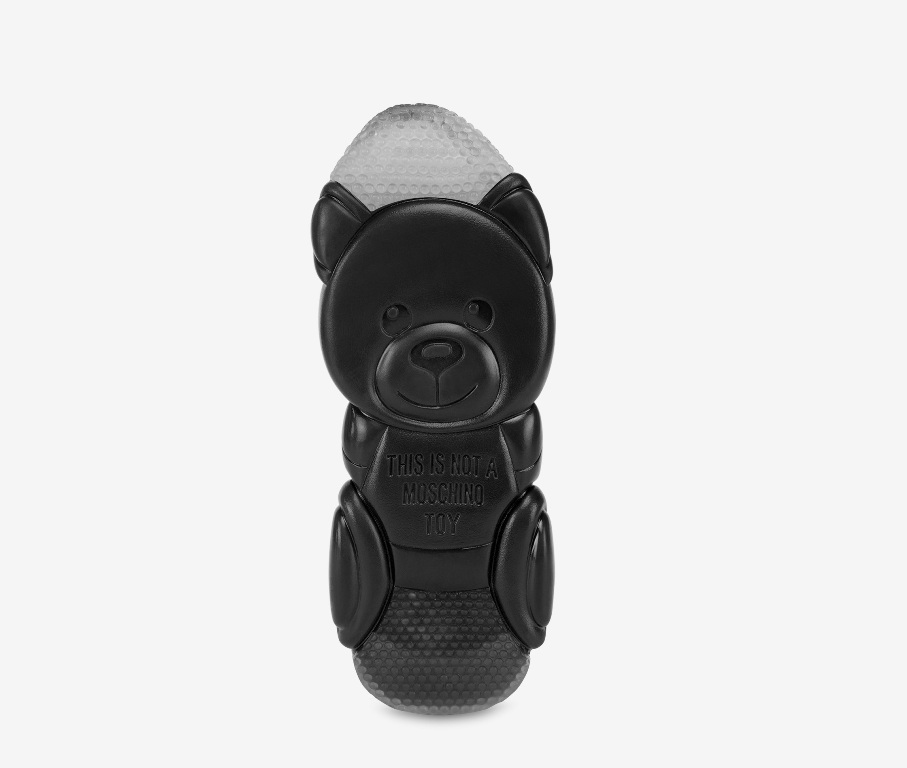 Plus, their pluriball effect (a technical term used for bubble wrap) is perfect for bubble wrap addicts out there.
Moschino's bubble wrap sneakers availability and more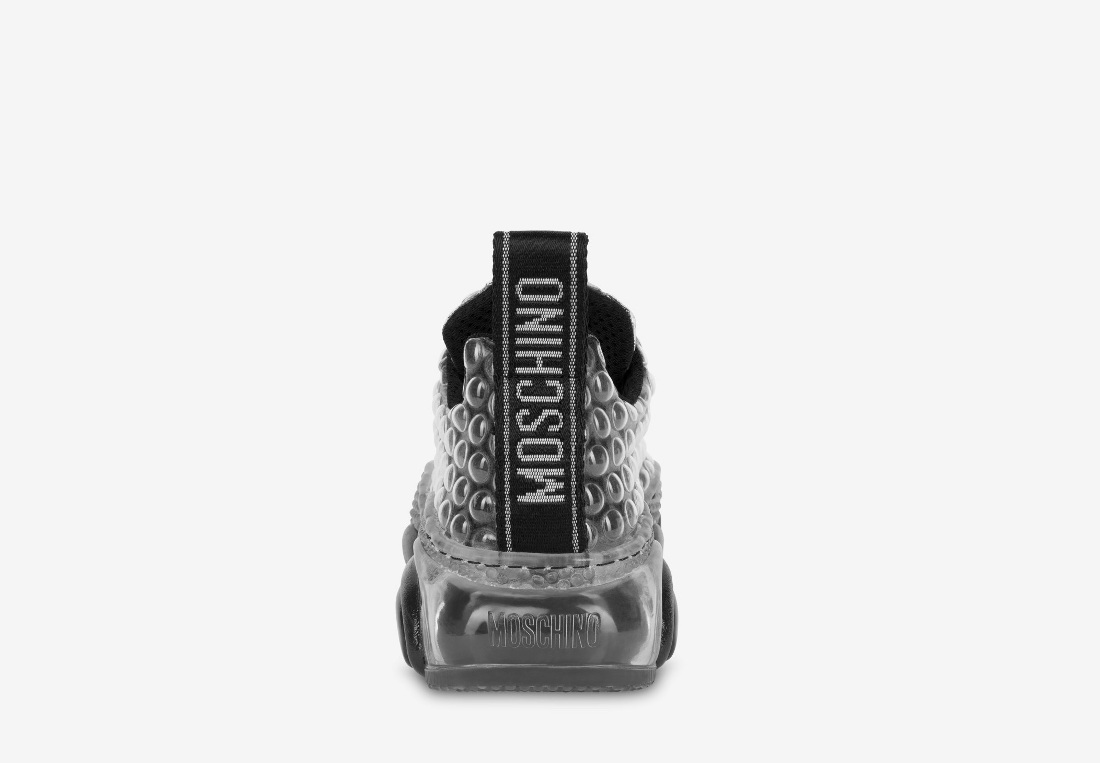 Surprisingly, Moschino's Double Bubble sneaker is available for purchase for a hefty price tag of $585 on the brand's online store. Given their price, we would prefer to wrap our Nike kicks in bubble wrap and packing tape. But for those who have money to spend like water, these are certainly one of the interesting pair of sneakers to add to their shoe collection.
What do you think about these oddly designed bubble wrap sneakers?