Recently, we came across Lei aroma diffuser that lets you enjoy room fragrances without electricity consumption. This particular aroma diffuser uses the 'Seeback effect,' which is a unique phenomenon where electricity is generated by two joining of distinct conductors and a temperature difference is created between them by applying heat.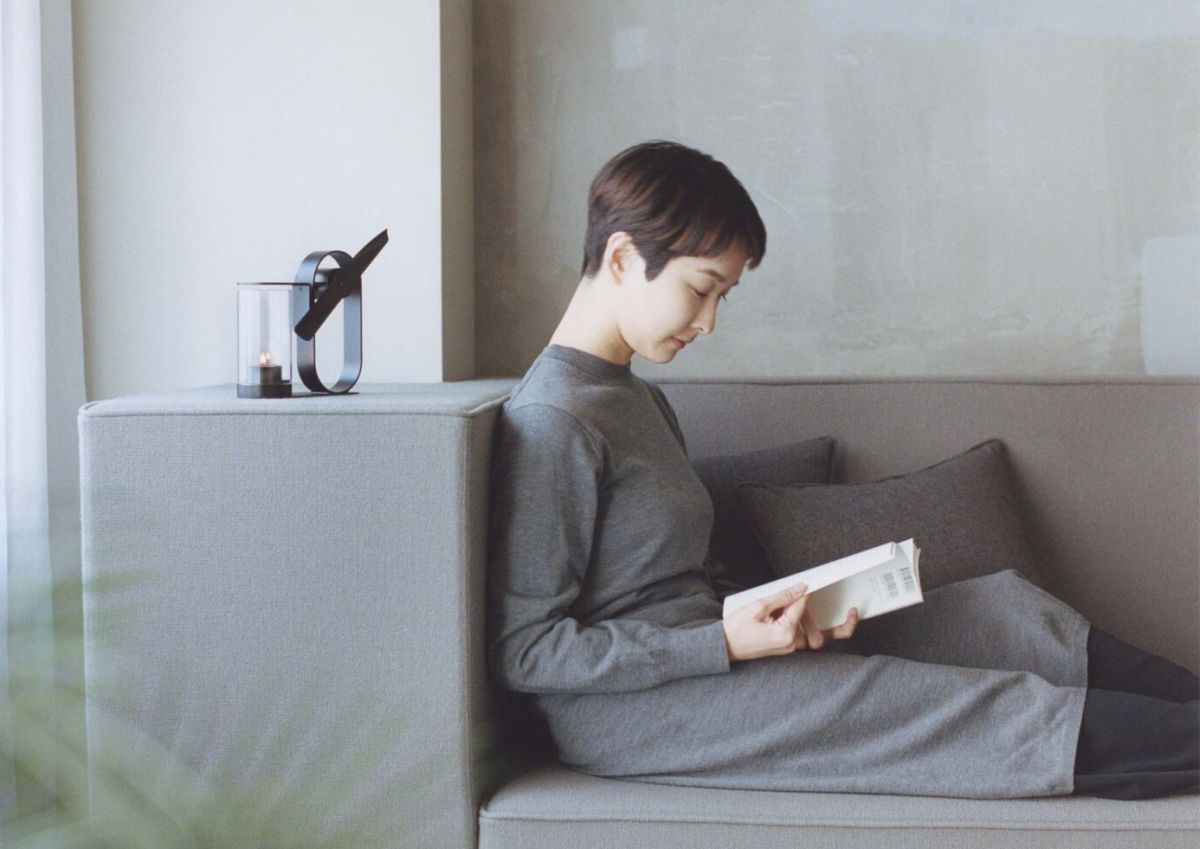 The innovative diffuser is the creation of Tokyo-based design firm SOL Style. It is further produced by the Japanese maker of home appliances, Antbee. Using a small tea light or candle, users can easily get this diffuser going. As the aroma diffuser gets energy from the heat source, it volatilizes the essential oil for creating a perfect aromatic atmosphere.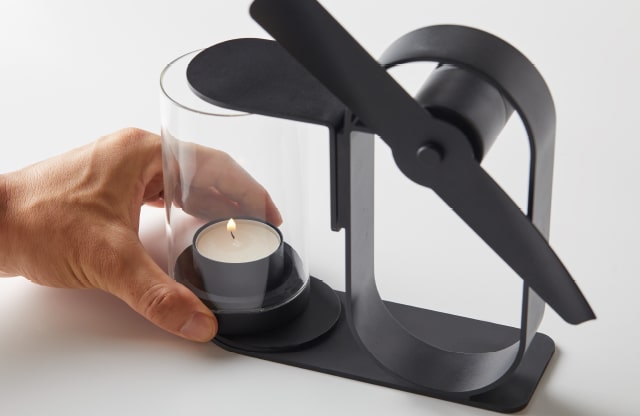 Lei refers to "zero" in Japanese, and this name encompasses its minimalist design that's totally self-sufficient. Made with recyclable materials, such as glass and aluminum, this cordless diffuser is perfect to bring solitary calmness and emotion to any room.
Lei non-electric aroma diffuser
To make it work, you need to drop the desired aromatic oil into the tray, which is easy to refill and clean. After that, you got to light the candle and put it in a holder.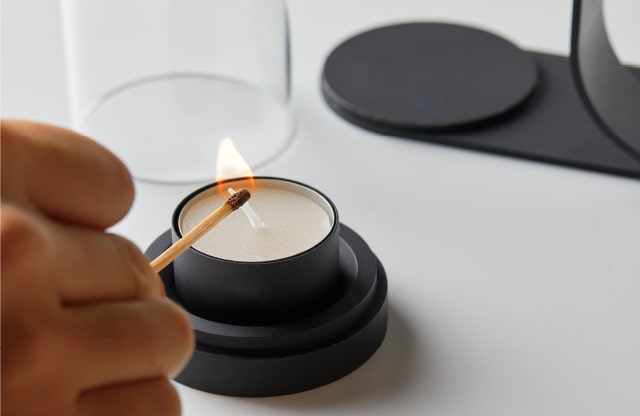 The heat generated from the lit candle further generates energy that powers the small fan. There is a single blade that spins as the fan works. This is how it creates a gentle breeze to enable fragrance to permeate any room.
Minimal use of aromatic oils
To minimize consumption, this diffuser uses gentle heat that preserves aroma quality, unlike products that overheat oils. Moreover, its sturdy steel platform prevents Lei from tipping over.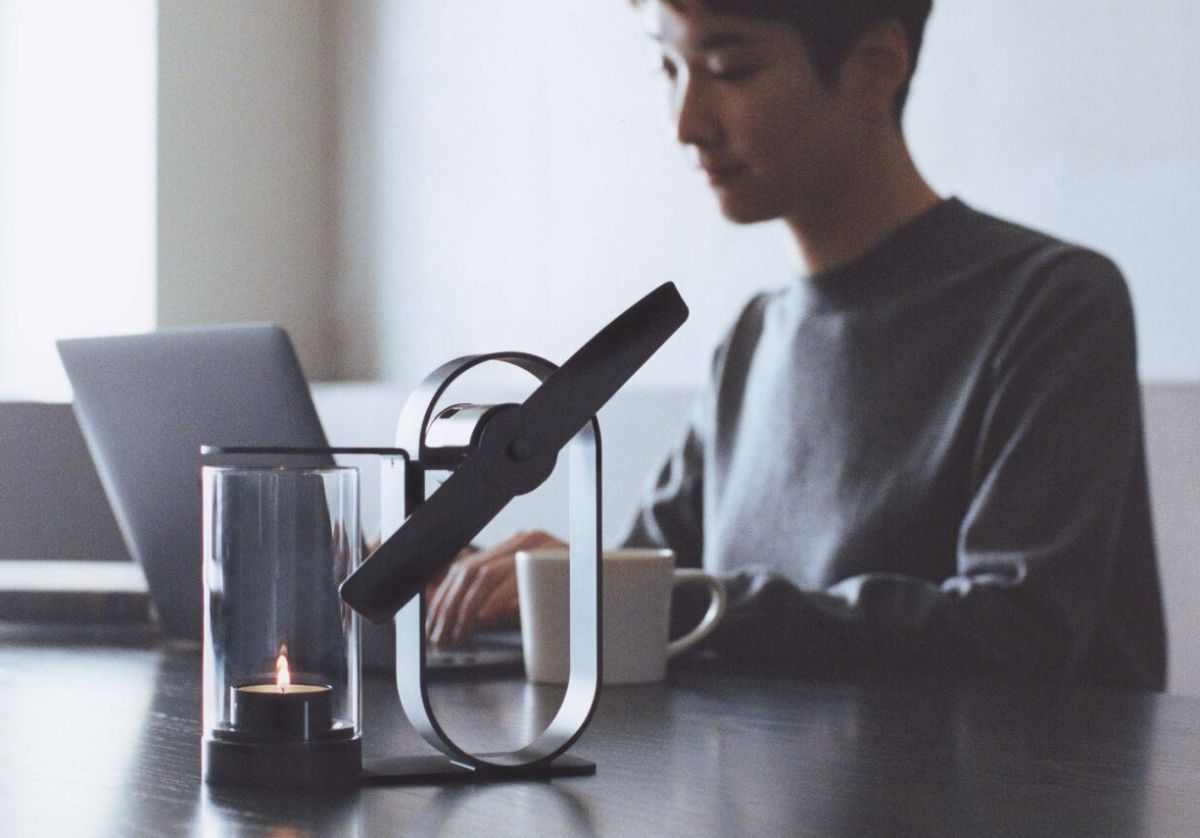 Plus, its glass dome protects you and nearby objects from the naked flame. There is also an optimal gap atop the dome to enable oxygen to let the flame stay ignited, while the single blade enables proper heat dissipation.
Winner of Red Dot Design Award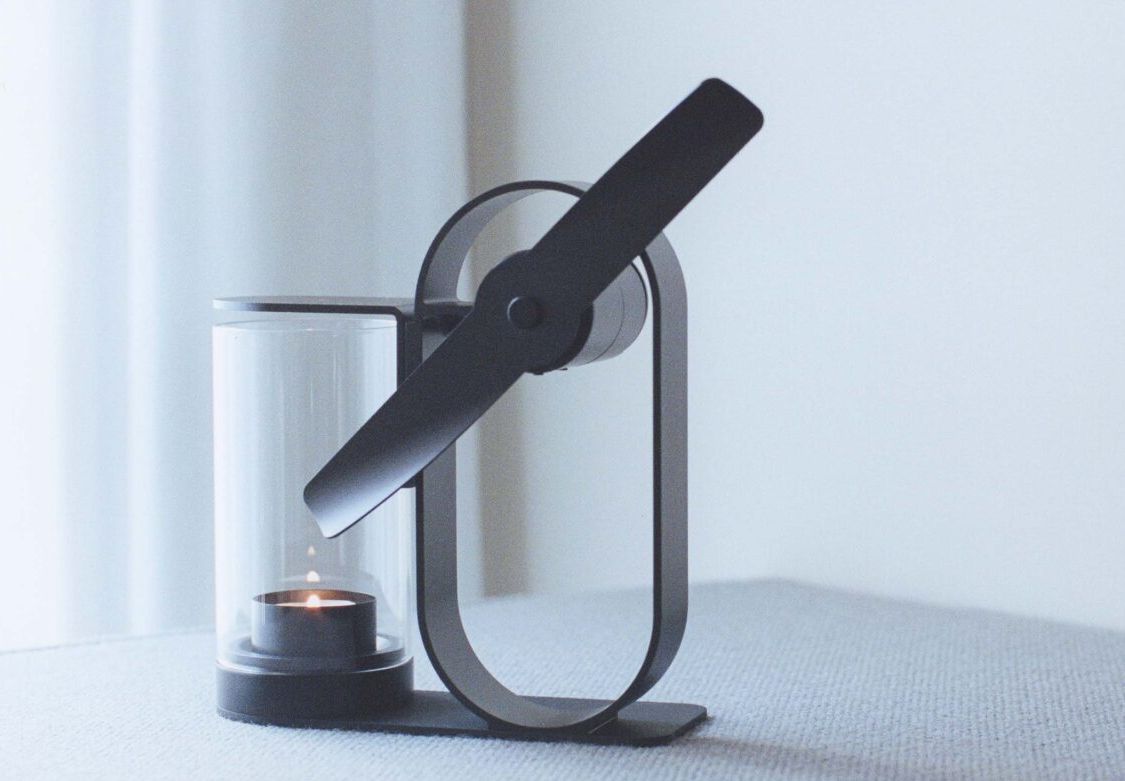 This non-electric aroma diffuser aims to redefine home appliances with a product that enhances special moments alone or with family or friends. All thanks to its unique operation, this aroma diffuser even won the Red Dot Design Award 2021.
Lei aroma diffuser features and price
The aroma diffuser features:
Cordless mobility
Low maintenance
Minimalistic design
Recycled materials
You can purchase this non-electric aroma diffuser online for 24,900 JPY (about US $220) from the company's official website.