Recently, Apple announced its exclusive product lineup that got our attention – the AirTag. This high-tech Bluetooth tracking device has been created to help users to locate their lost objects. However, this small tracker doesn't come with a holder. Therefore, the luxury leather brand Hermes designed tiny leather cases or holders for the new AirTag.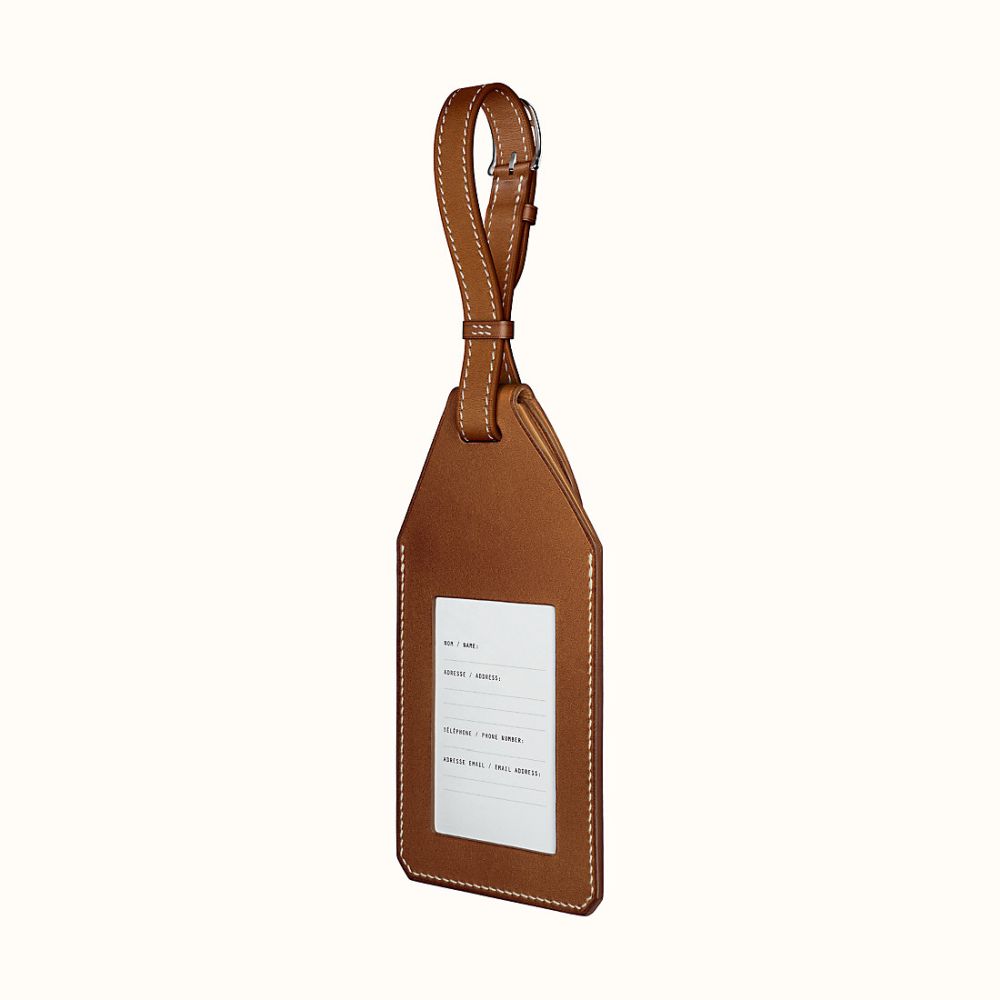 The new AirTag accessory collection has been created with both companies' shared admiration of luxe craftsmanship and premium materials. Each accessory is designed to be extremely lightweight, portable, and easy to fit onto a keychain or luggage bag.
During the recent 'Spring Loaded' Event, the new AirTag accessories were displayed. The assortment comprises a Bag Charm, Travel Tag, Key Ring, and Luggage Tag – ranging from $299 to $449 and available in three different colors.
Hermes Travel Tag For Apple AirTag Collection
The AirTag Hermes Key Ring has been made from the traditional Barenia leather or smooth Swift leather along with the stunning contrast of saddle stitching. Available in Fauve, Orange, and Bleu Indigo, this accessory is sold by Apple for $349.
Boasting the same stitching style and three colors, the AirTag Hermes Bag Charm has been designed for hanging on a bag handle with its long leather strap. It is available for $229.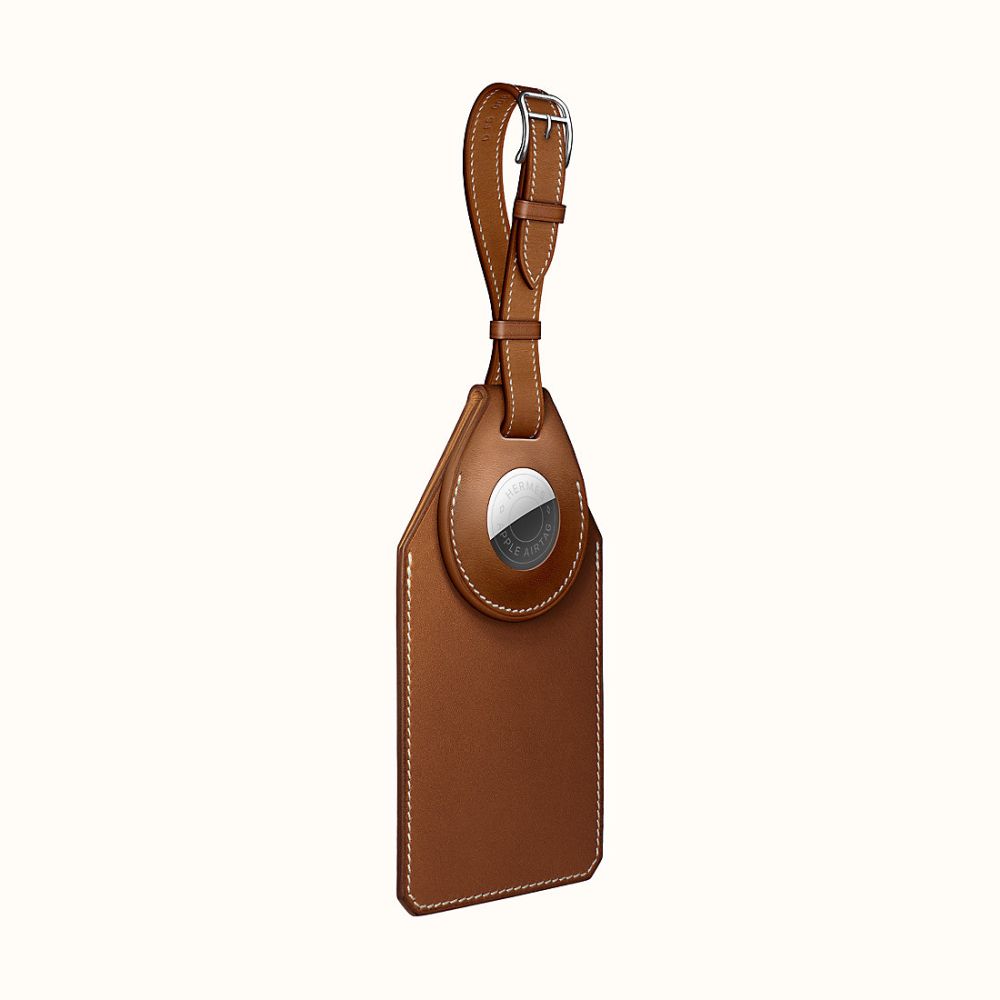 AirTag Hermes Luggage Tag is also made from similar contrasting stitching on the Barenia leather. It's also designed for attaching onto a bag. But this leather strap comes with a buckle that allows simpler attachment for a suitcase or bag. It is available for $449.
Hermes is also selling another premium AirTag accessory that's available directly on their website. The AirTag Hermes Travel Tag has been made just like the Luggage Tag. But this one includes a separate luggage tag section for the owner's hand-written contact details. This piece is priced at $699.
You can order the new AirTags, along with these exclusive leather accessories through 30 April 2021 via the Apple shop.