Inspired by Tesla's Cybertruck, the Russian studio Modern House Architecture & Design has created the Cyberhouse bunker for a group of apocalypse survivors.
The house was built to be a fortress for a community of zombie apocalypse survivors, according to Alex Wizhevsky – chief architect at Modern House Architecture & Design.
The concept behind the Cyberhouse bunker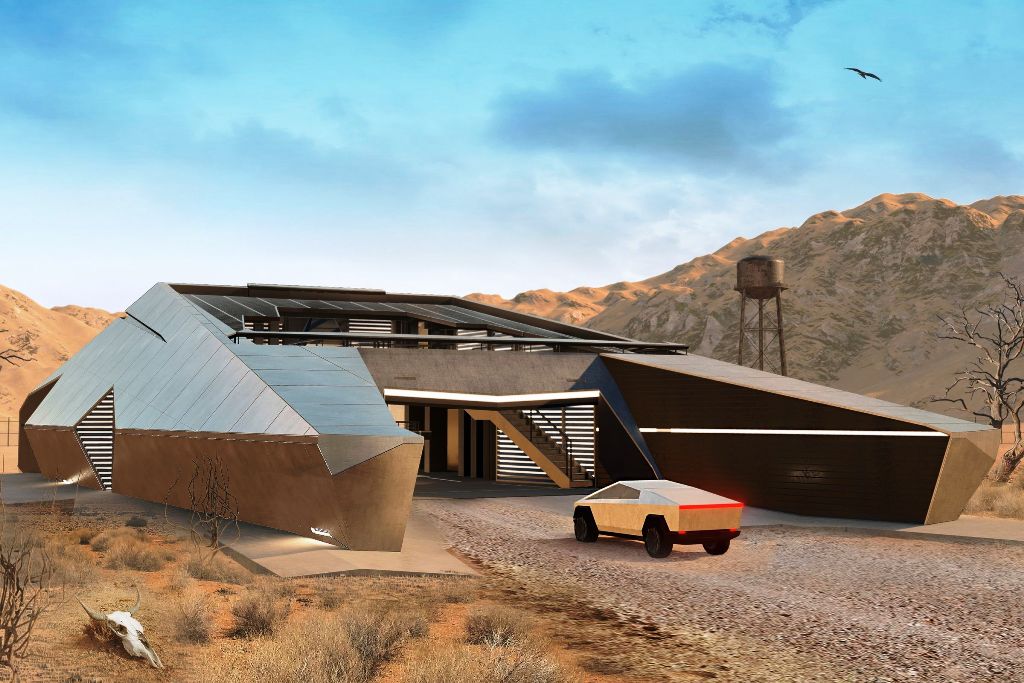 Modern House Architecture & Design developed the architectural concept for a house that would be suitable for a Cybertruck owner. The sleek, angular exterior is inspired by Elon Musk's Cybertruck, while the two-story interior is protected from zombies or a nuclear attack by a drawbridge fence, airlock doors, and armored windows. There's also a subterranean level with elevator access where you can park your Tesla.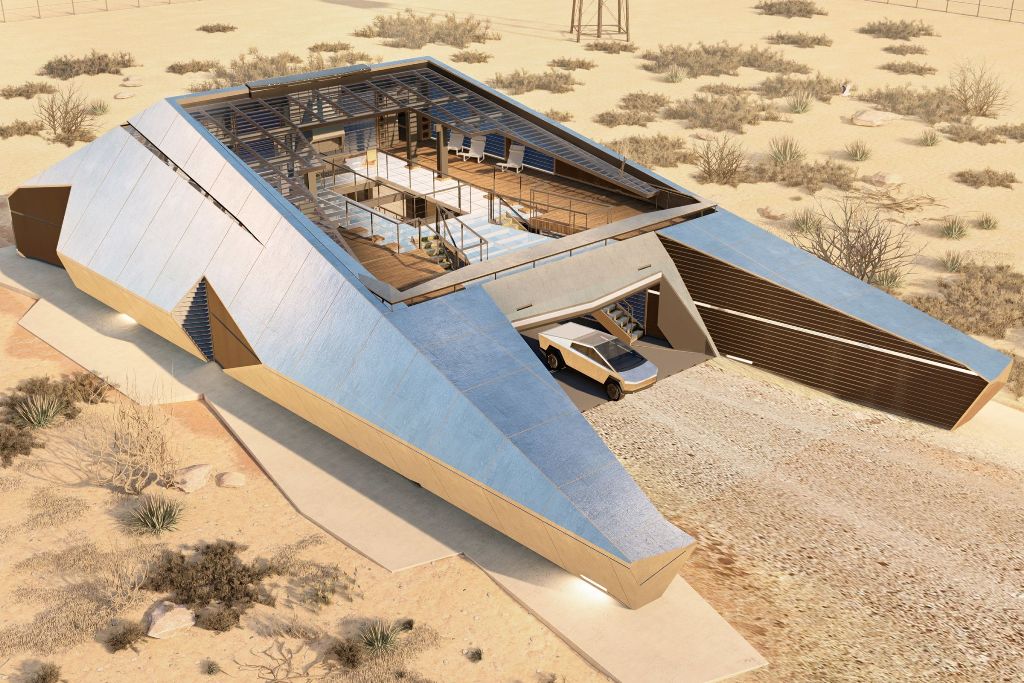 If the 1,800-square-foot Cybunker isn't big enough for your dystopian future, Modern Houses also has another solution. They also dream of creating a 3,230-square-foot of Cyberhouse with spacious living space and a comprehensive security system.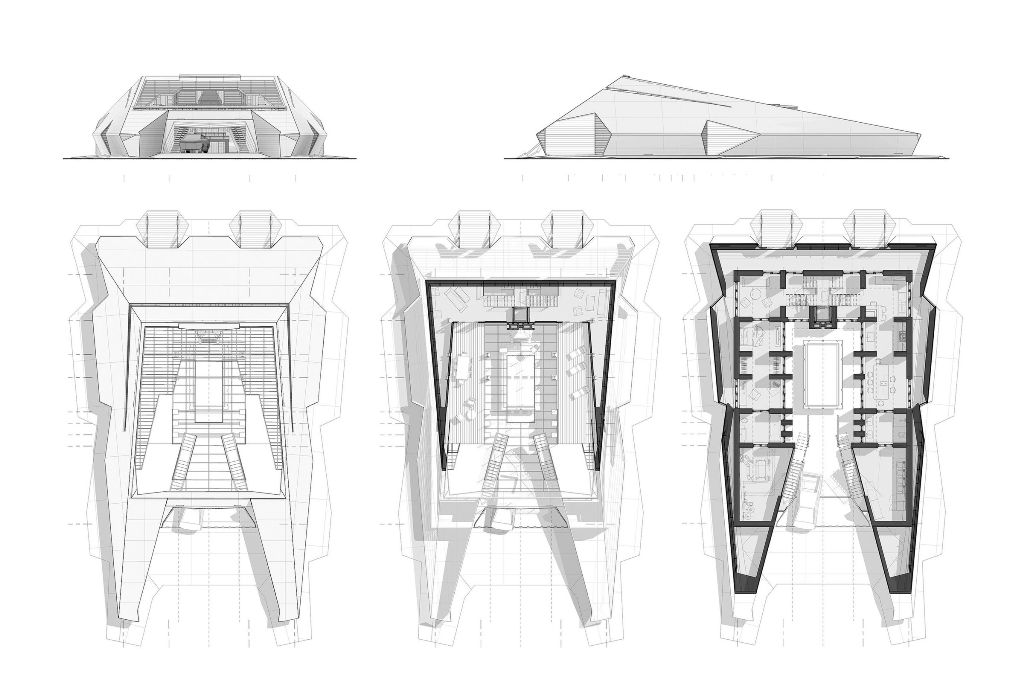 Modern House agreed to take control of the home castle after a post-apocalyptic pickup truck that was presented to humanity in November 2020.
Features of Cyberhouse bunker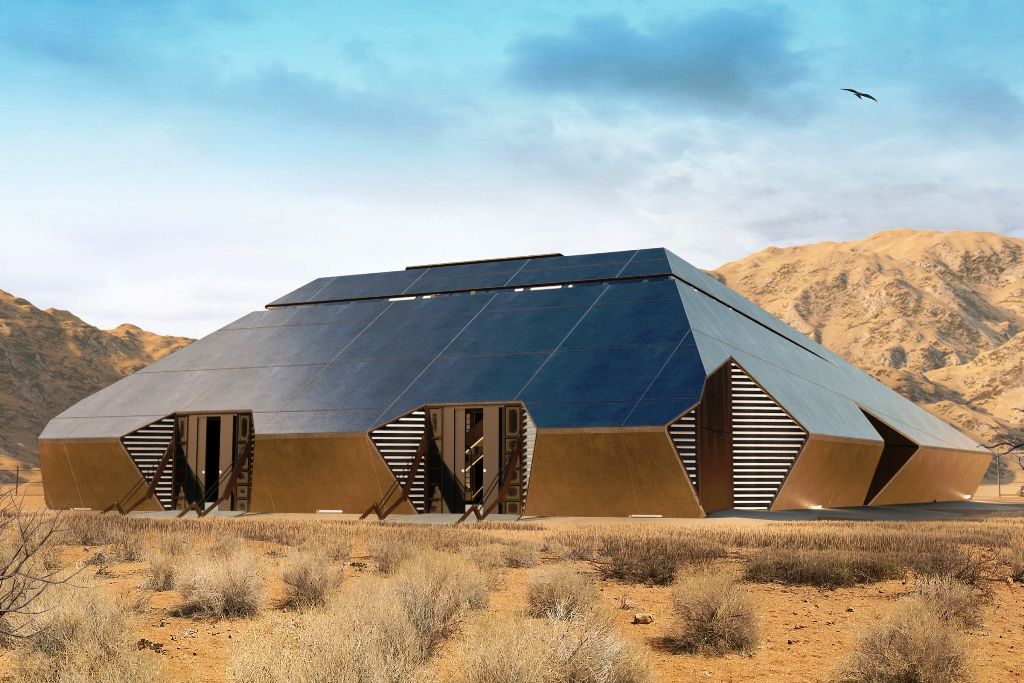 It's a multi-level self-contained shelter built to withstand a variety of extreme situations, from a Z Day to nuclear fallout. Mechanical and electric shocks are kept at bay by the slanted reinforced concrete and high-strength steel walls. Protection is further enhanced by shielded windows, metallic blinds, and airlocks.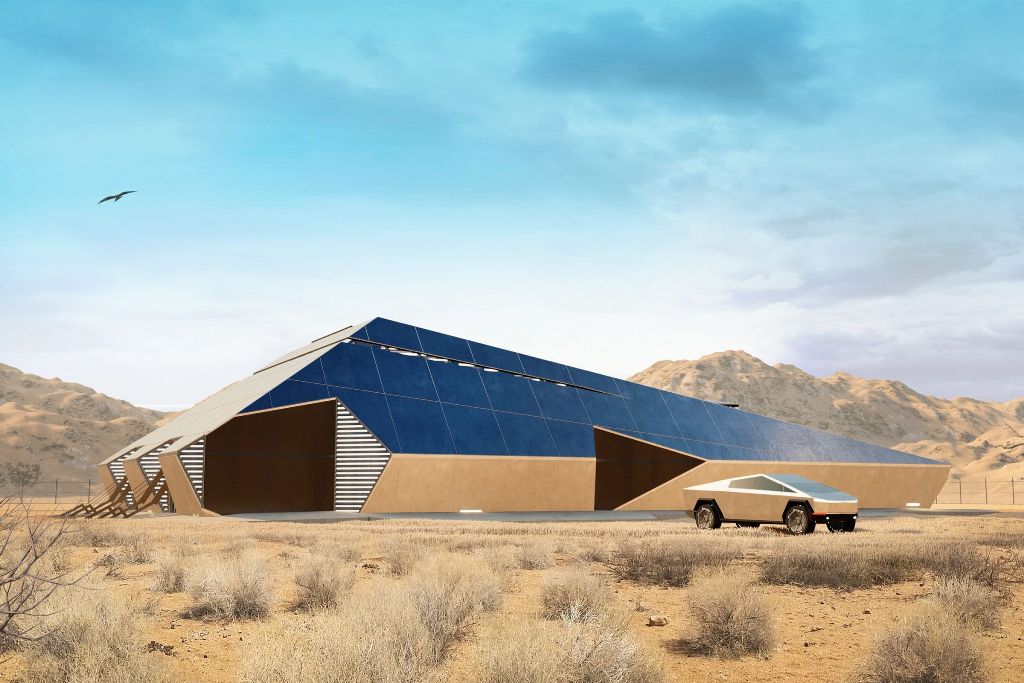 There's also an elevator that will take you up to the Cybertruck to the center of the atrium, hidden behind a glass shield. Although the dwelling comfortably accommodates seven inhabitants, it can accommodate up to ten survivors if you feel like helping others too.
How much is Cyberhouse?
Cyberhouse was created as a concept at first. But due to its demand that the company already anticipated, they have made its real-world design available for purchase with a starting price of around $865,000. The architects deserve credit for bringing this together just one month after the Cybertruck was announced.
If you are looking forward to integrating your new bunker with a custom, million-dollar Ramsmobile SUV, the backup bug-out ride is still available.