Ever wished to play chess away from your home but without carrying a bulky chess set? While there are many small chess sets available on the market, they also seem too much to carry in your bag. If you want something smaller that can easily fit in your palm, you must check out this beautifully crafted ring that houses the whole chess set.
A true work of art created by Joe Turner, the chess set ring is the world's smallest chess set placed on ring head.
Design and craftsmanship
We are not sure that it's actually the world's smallest chess set, but it might be the most portable one. This chess set ring is made out of ebony, fossil ivory, and silver. The intricate chess set is precisely crafted to cater to your style and chess playing requirements. Inside the ring, there are miniature chess pieces, whereas the surface acts as a chessboard.
The surface has a classic checkered design, whereas the entire ring is made to ensure every detail makes a fashion statement with your daily outfits.
Plus, the inner surface of this ring is very smooth. It means that you'll feel very comfortable wearing it on special occasions or daily.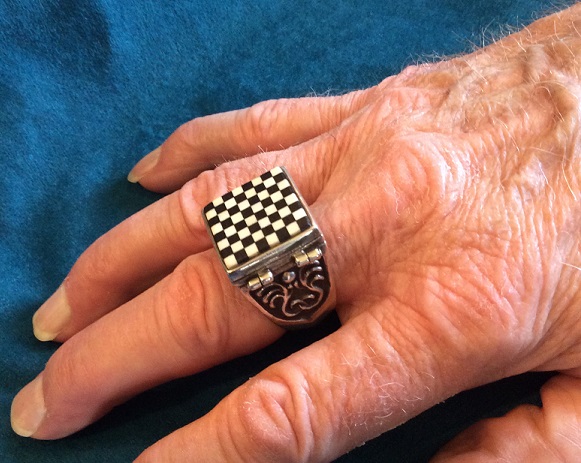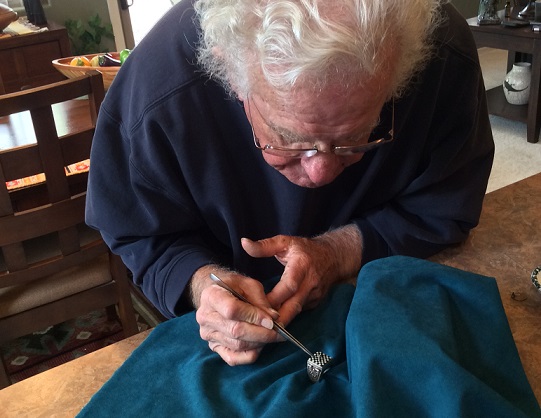 Easy to setup for on-the-go game
This miniature chess set is very easy to set up. All you need to do is flip the ring and its top will open up. You can take out the pieces using the tweezers and pay them on the surface to enjoy your on-the-go game. Using this miniature chess set, you can play chess virtually anywhere—using some tweezers.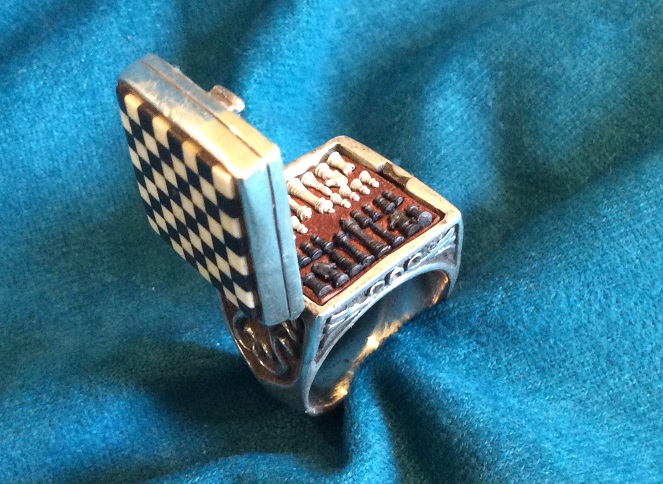 In our opinion, this one-of-a-kind miniature chess set ring is likely to catch the attention of both chess lovers and fashion-forward people. What do you think about this exquisite chess set ring? Do share your views in the comment section below.