Bugatti is renowned in the world for its fastest cars, however, it doesn't take a back seat even in the luxury department. Recently, the French automaker has deviated from the luxury automotive industry to create the world's most expensive pool table.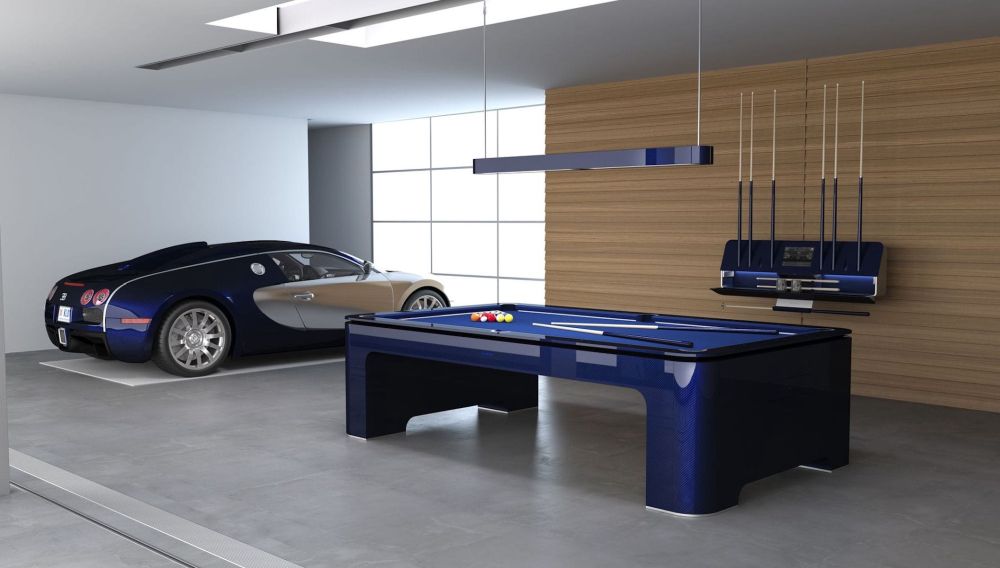 Making of Bugatti pool table
In collaboration with carbon-fiber specialist IXO, Bugatti has created this state-of-the-art pool table that boasts a billet aluminum frame made by a CNC machine and further polished to have a mirror-like shine. The frame is further covered with a strong carbon fiber skin made out of aeronautical-grade carbon along with a PVC core.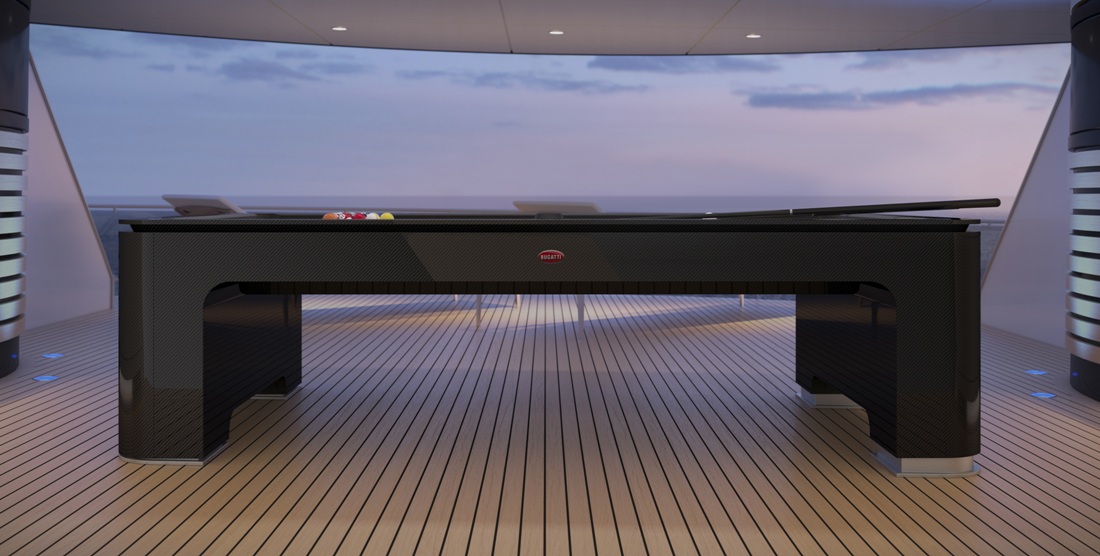 All the ball pockets of the table are lined with leather. Another thing that makes this table special is the self-leveling mechanism. Each leg of the table can compensate for the yacht movement as fast as five milliseconds. This makes it a great entertainment piece for superyacht owners.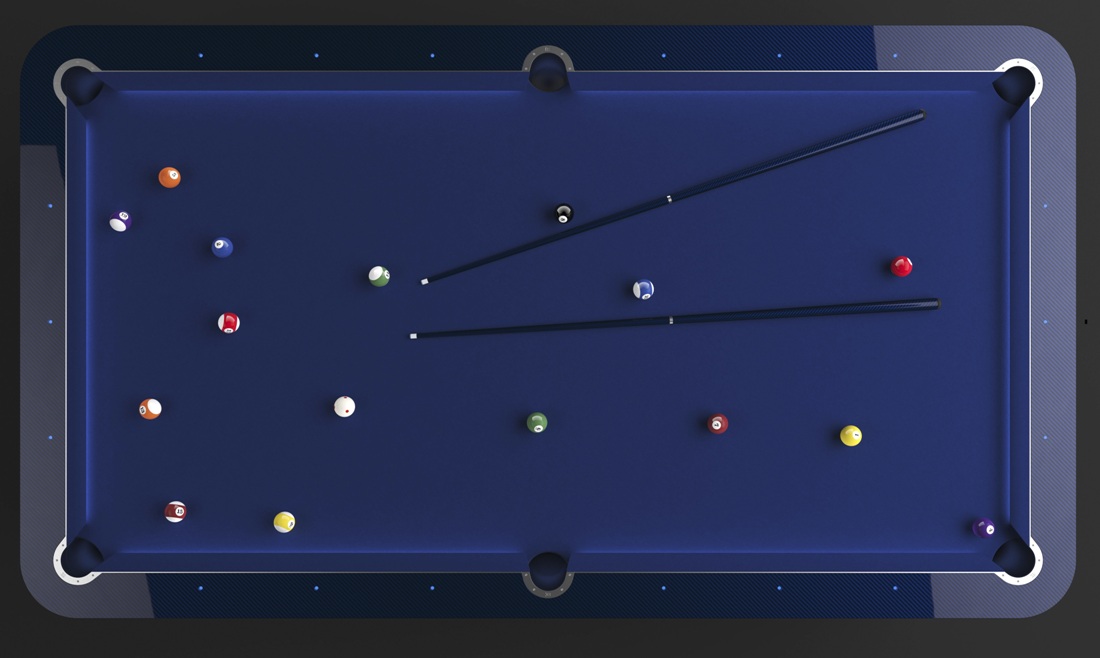 It also comes with some equally extravagant accessories to enhance your pool-playing experience. The wall-mounted cue support of the table is finished in machined aluminum and carbon fiber. There is a built-in 13-inch high-resolution touchscreen for keeping a tab on your score. The pool table also includes a matching ceiling lamp made from a chalk box, carbon fiber, a cleaning brush, and other accessories.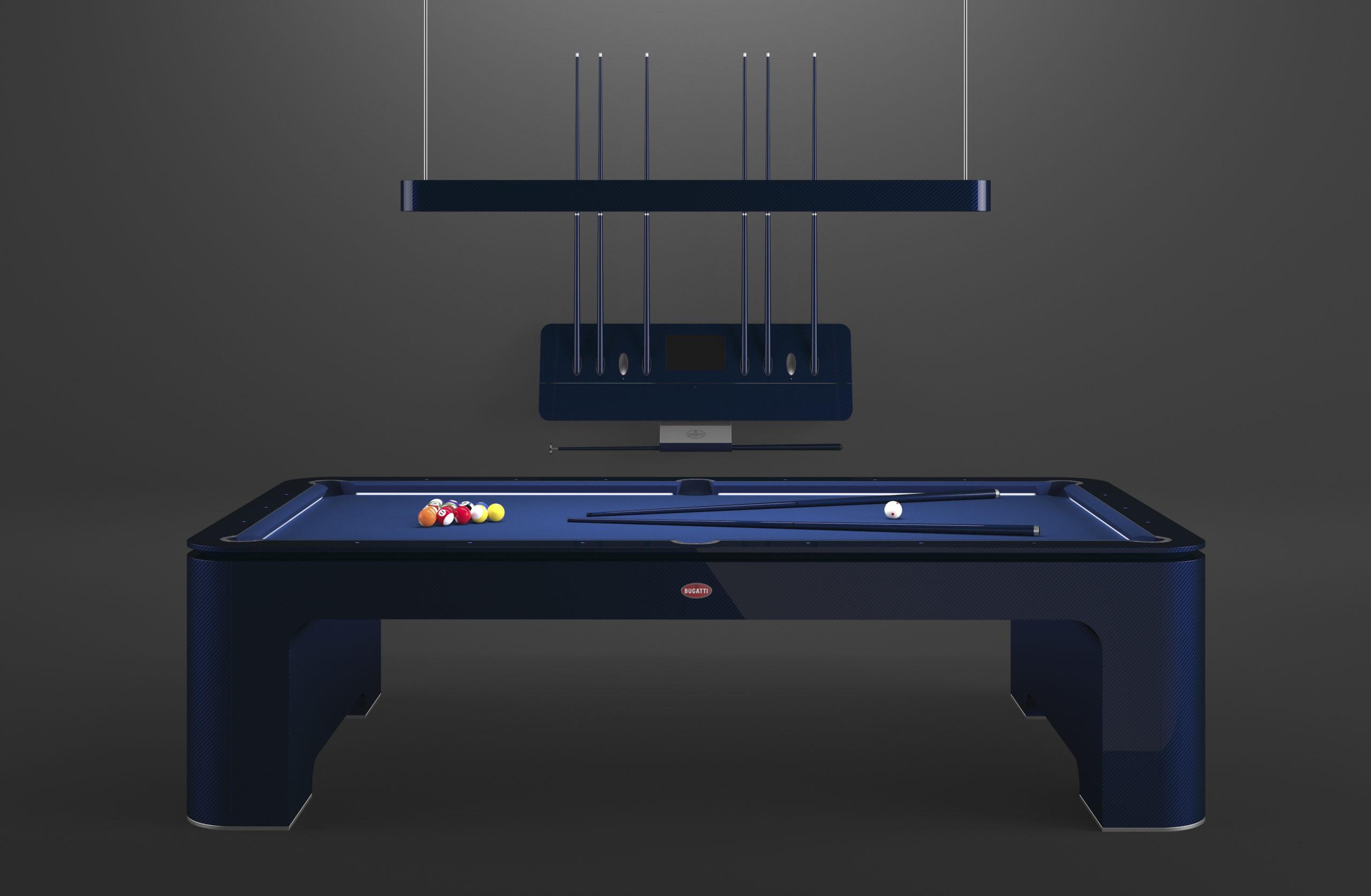 Bugatti has also created a special suitcase made from "Bugatti leather." In this opulent suitcase, you can travel with the entire set of Aramith Tournament Pro balls safely. Lastly, the package even includes a USB drive containing videos and photos of the table during manufacturing. The USB drive also comes with its separate CNC-machined aluminum case.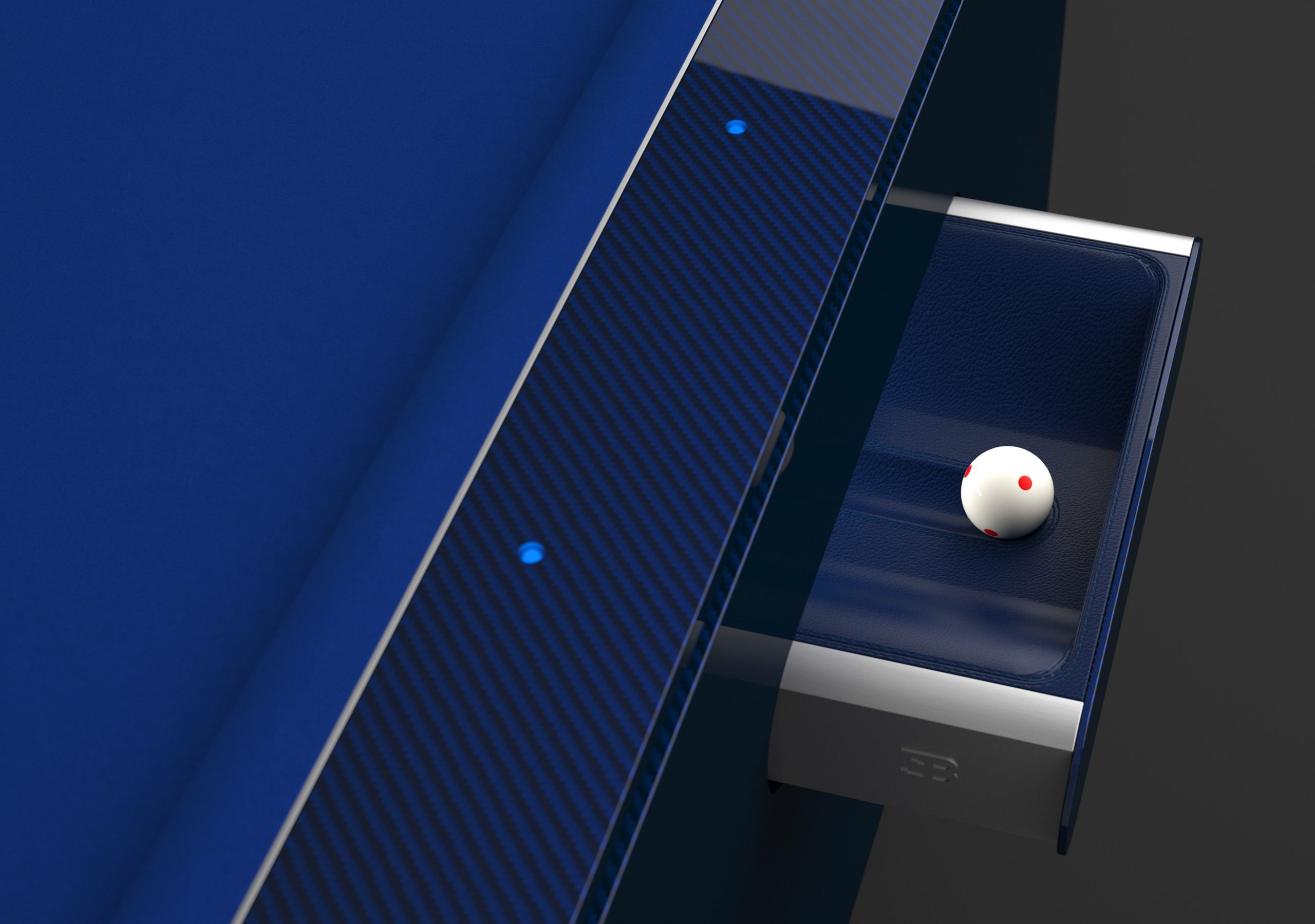 Bugatti pool table price
You'll be amazed to know that Bugatti has limited the production of these pool tables to only 30. The price of the pool table ranges from $250,000 to $300,000. The deliveries of these super luxe pool tables will begin in June with free shipping.