Why just settle for working from office or home, when you could work from anywhere you like? All thanks to the latest Airstream Flying Cloud 30FB Office, you can travel and work from any desired location while enjoying the comfort of your living room.
Airstream Flying Cloud 30FB Layout, Dimensions & Features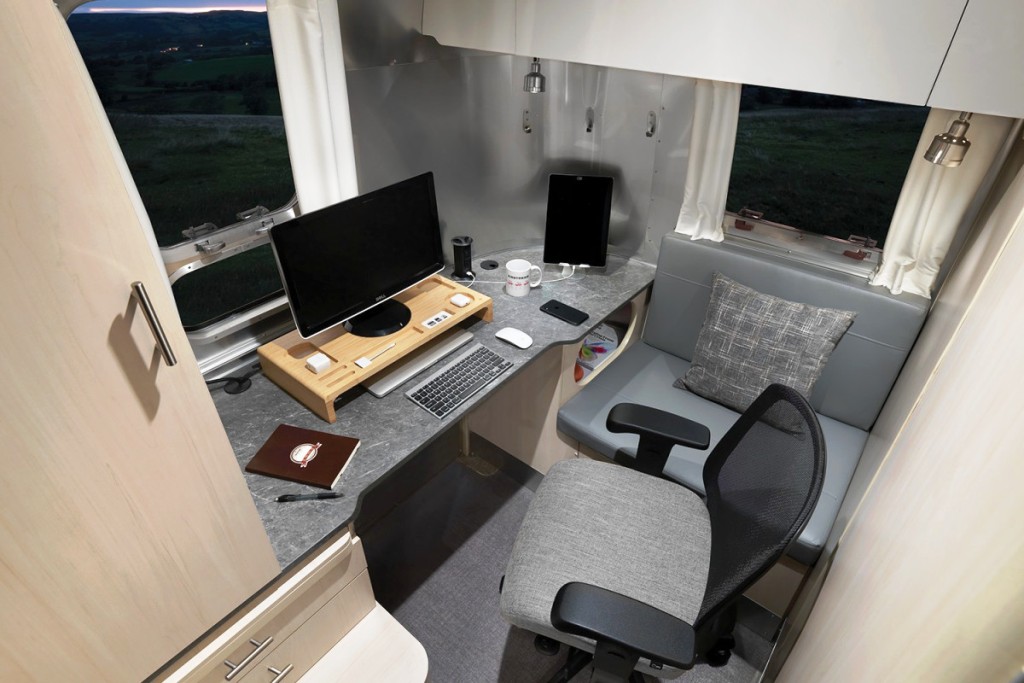 The 30FB boasts of an office-based layout of Airstream's already well-known Flying Cloud series of campers. Moreover, the latest Airstream hosts a lot of amenities for making your on-the-go office life much easier.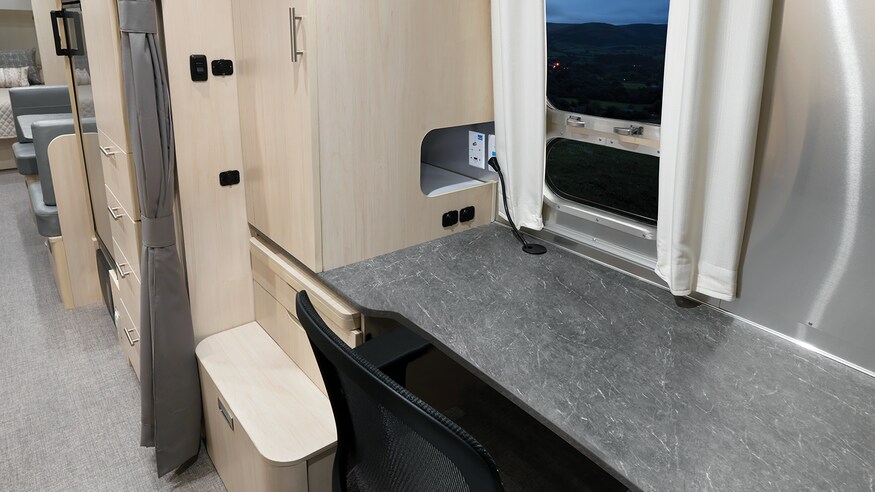 It includes a dedicated desk area, overhead storage, comfy-looking office chair, privacy divider, and USB ports located throughout for charging devices conveniently. The layout of the camper makes it easier for more than one person to work in relative peace.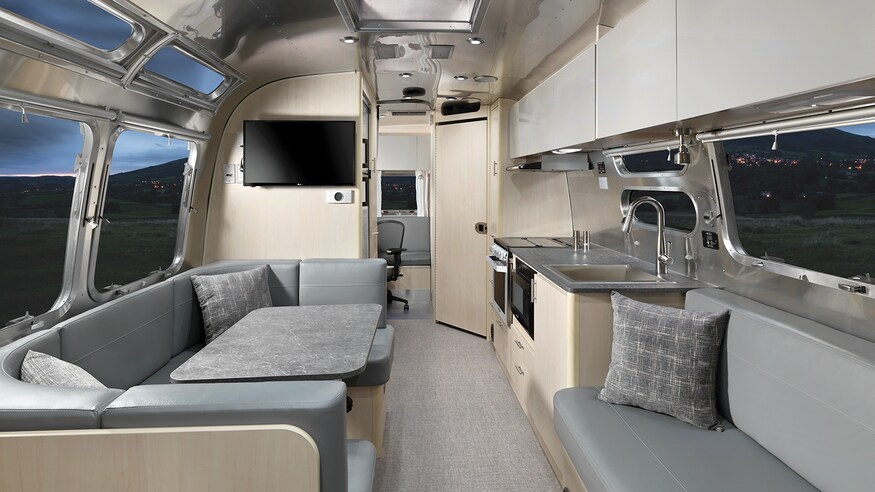 The trailer is over 30-feet long and 8.5-feet wide, and it weighs in at 6,757 pounds. It also comes integrated with Airstream Connected, which is a data plan to keep you well-connected no matter where you go. It even features solar panels and Airstream Power Plus, a power pack with a new inverter and lithium-ion batteries.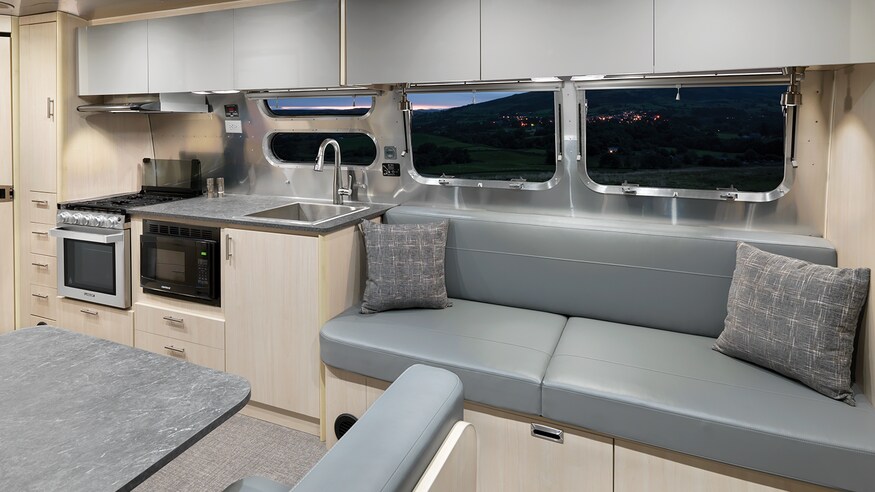 Besides all the office elements, the camper also features a queen bed, a convertible dinette, and a bench. The camper offers sleeping space for at least six people. This means that you can travel in this camper with your spouse and kids to your favorite location while you deal with your workload.
Double Axle Airstream Flying Cloud Travel Trailer
The Flying Cloud influences the overall style of this adventurous camper. With more floor plans than any other camper model and neutral color palettes to choose from, this camper offers you better flexibility so you can find an ideal setup while accessorizing the space to match your personal preferences.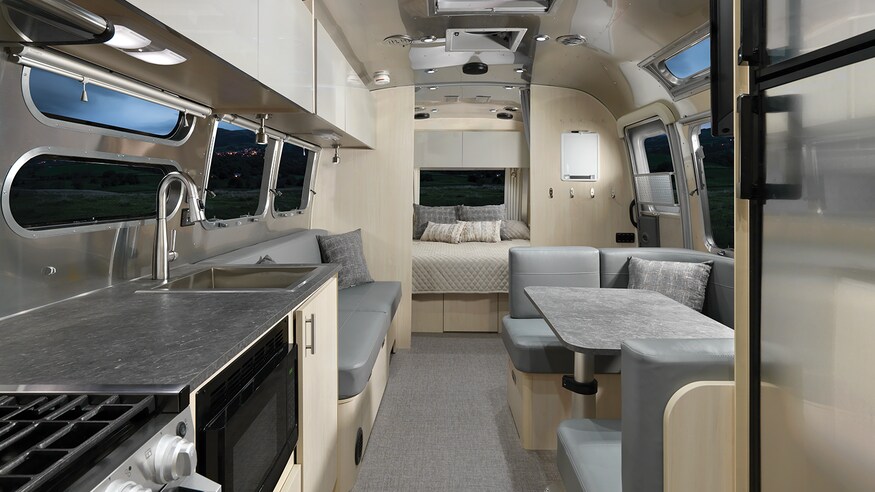 And, just like any other travel trailer, the 30FB is built with a similar level of quality and unbeatable durability that will last for many generations to come.
You can figure out the towing situation for this trailer as per your preference. However, it's suggested to use a midsize or full-size pickup for towing it.
Airstream Flying Cloud 30FB Price
The price of FB30 begins at $107,500 and Airstream dealers are already taking orders for this new office trailer that takes you anywhere you like.