Chinese scientists have developed the world's first dissolvable smartwatch. This prototype smartwatch is not as sleek (but offers similar features) as its advanced wearables counterparts. What makes it stand out is its ability to self-destruct within 40 hours, when submerged in water.
Electronic waste (discarded electronic gadgets and devices) has become a pressing (and toxic) problem for the environment today. So, recycling is considered to help us deal with some e-waste. But small electronics, like fitness trackers and smartwatches, are not easy to recycle or dismantle.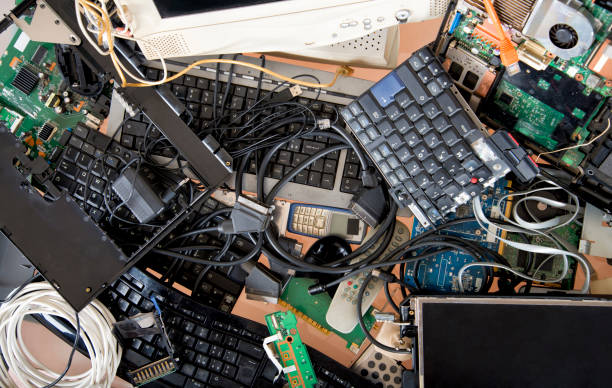 Therefore, electrical engineer Xian Huang at Tianjin University in China with his team have come up with transient small electronics that can dispose of themselves. Xian used two different nanocomposite material to create a smartwatch that disintegrates if submerged in water for more than 40 hours.
Materials used to create a dissolvable smartwatch
To create this dissolvable smartwatch, scientists have used a composite material made using zinc nanoparticles with silver nanowires. These nanoparticles increase electrical conductivity. Furthermore, the printed circuit boards are created using a metallic solution onto polymer pieces. The final device can measure blood oxygen levels, heart rate, and also count steps. It can even transfer data to a smartphone app through a Bluetooth connection.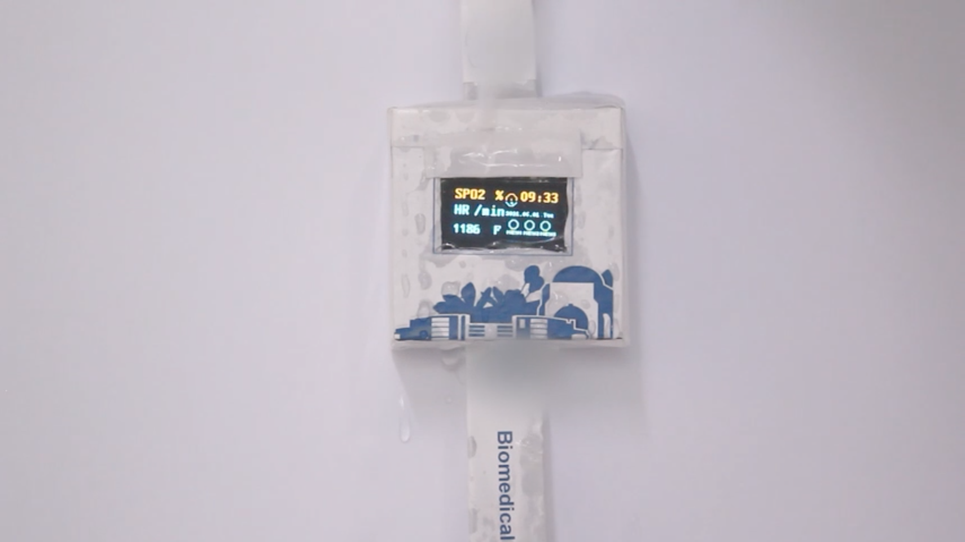 All thanks to its organic light-emitting diode (OLED) display, this smartwatch shows time, date, and messages on the screen. Its exterior can resist sweat. But if you immerse it completely in water, the watch can dissolve completed within mere 40 hours. You will only be left with a microcontroller, an OLED screen, and a few capacitors and resistors.
Answer to e-waste problem
Since there is an increasing demand for smartwatches in the market worldwide, the sales of these devices fetched over $1 trillion last year. With the development of new versions and models, approx. 53.6 million tons of e-waste are released per year.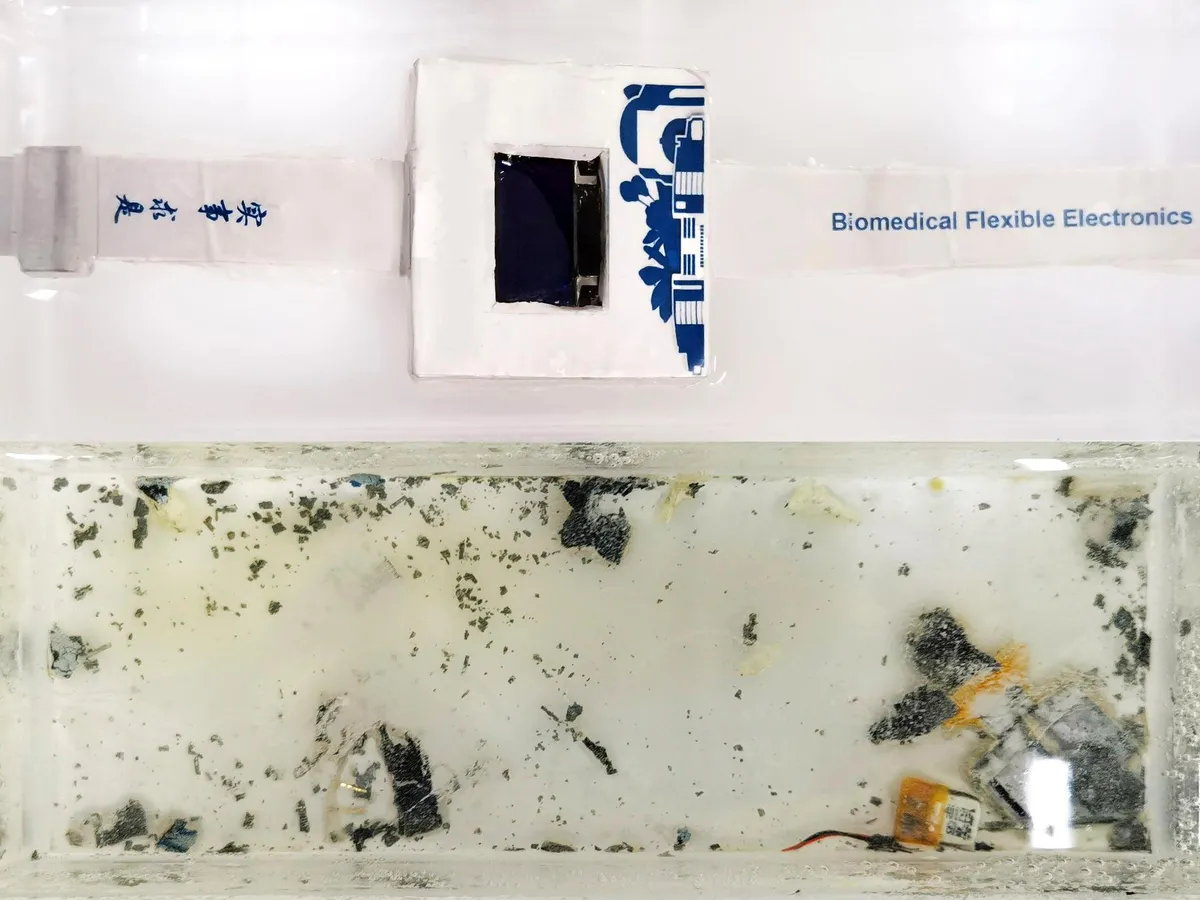 But with transient electronics technology, consumers and companies can reduce the amount of e-waste released. Huang and his team are thinking of creating more such transient wearable devices in the future.
They hope that the world's first recyclable smartwatch will be like a usual smartwatch, or better. Plus, these devices will be useful for electronics companies to help them reduce the cost involved in manufacturing and recycling.