Although we don't hear much about Royole, this company created the world's first foldable phone in late 2018. Now, they are working on another flexible technology. This time they have come up with the world's first stretchable micro-LED display technology. This latest flexible display is built on an elastic stretch circuit.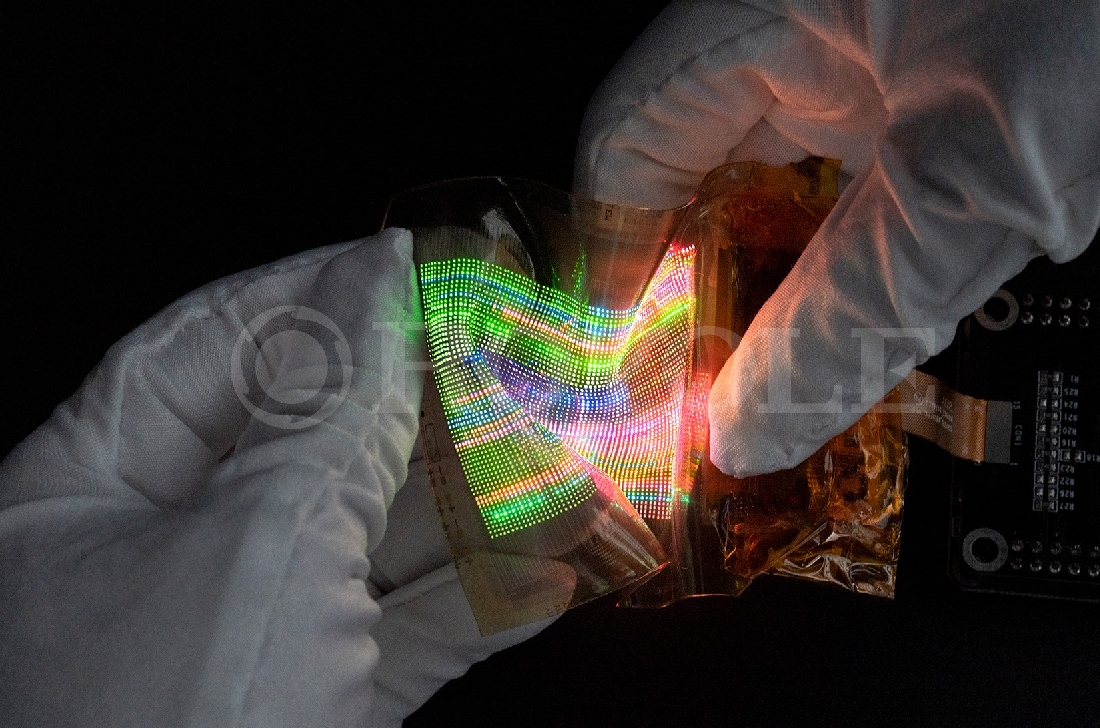 Why do you need a stretchable display? Well, it is expected to be used for next-generation devices that are likely to be stretched into different shapes. It is somewhat like the curved screens that you see nowadays on monitors, TVs, and phones – except the curve on two axes.
Stretchable prototype display – features
The Royole's stretchable display is a prototype for now. It measures a 2.7-inch micro-LED display with 96 x 60 pixels. According to Royole, the stretchable display has around 130% stretchability. The company has selected micro-LEDs due to their clear encapsulation and ultra-low aperture ratio. It also provides a resolution of up to 120 pixels per inch. This resolution is the same that supports laptop screens.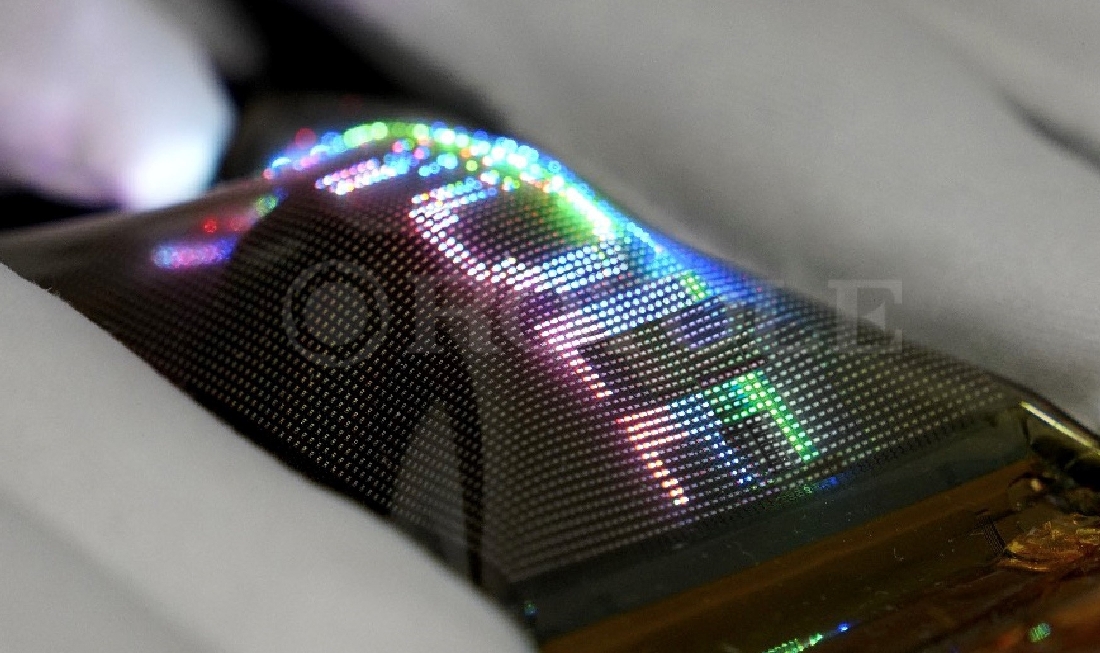 The technology even enables transmittance of around 70-percent, which is higher than existing flexible OLED technology. They also have enough space for several pattern designs that are difficult to achieve with LED or AMOLED displays.
Flexible micro-LED for future devices
The unique thing about this flexible micro-LED display is that it can be twisted and bent in various ways. It can be used in smart fabrics and clothes, turned into spherical forms for maps or globes, used in translucent OLED solutions for devices, like sunglasses or car windshields.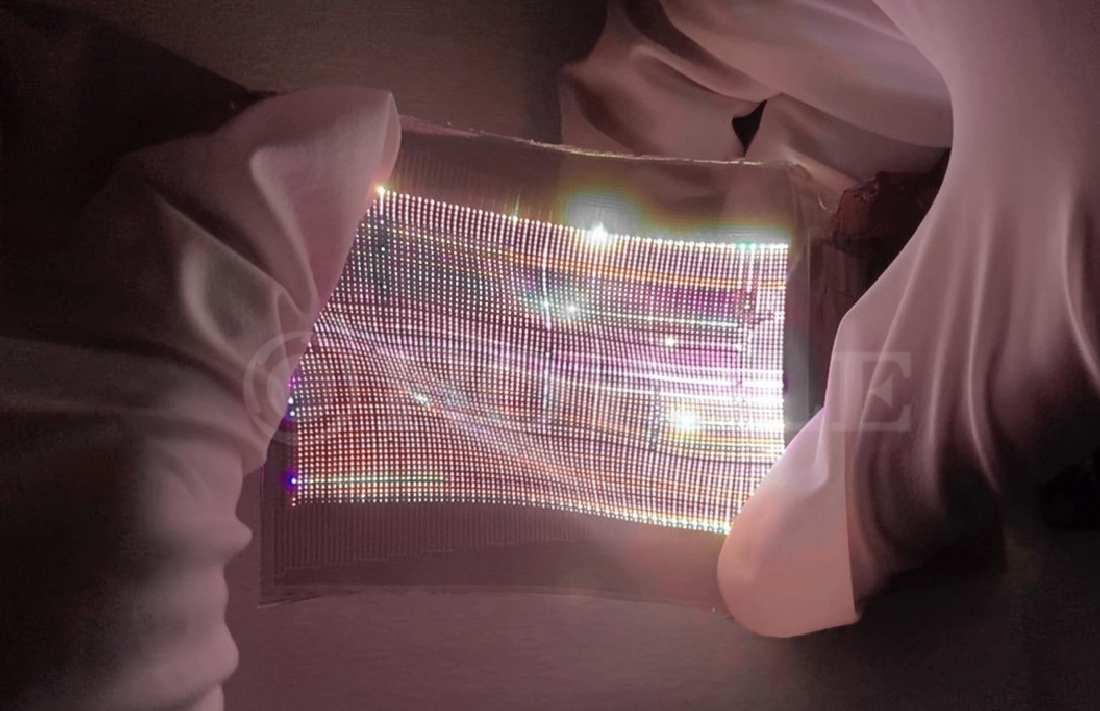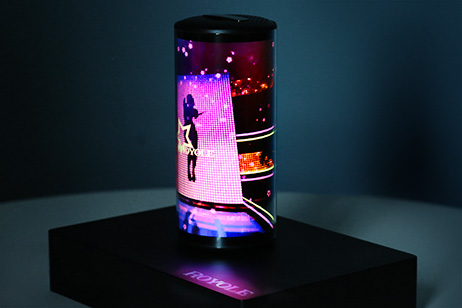 Besides the vehicle design and other biomedical applications, Royole believes this stretchable display technology can also be used in wearable devices with better durability.
The display can be rolled and folded, as well as capable of 3D free-form shaping, like twisting, convex, pulling, and concave deformations. So, it's able to achieve what seems impossible with current flexible displays.
Using the three-dimensional folding technology, the flexible display can accommodate compact smart devices or other objects found in routine life. The firm also believes that futuristic stretchable electronics can fundamentally change the way the world designs and builds smart tools and devices for the future.
Availability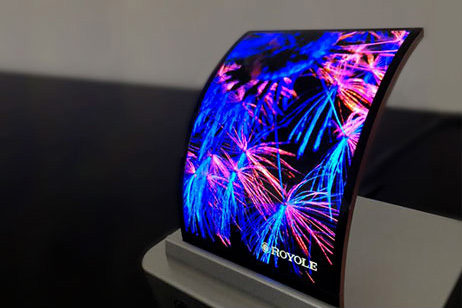 While the stretchable display won't be available anytime soon, it will be exciting to see what sort of devices this technology could create.
It evokes visualization for futuristic cities, where everything is expected to run via screens. We have to wait for more to see this technology in everyday use. But we are hopeful that it will be worth the wait.