While there is an increasing demand for electric bicycles to reduce the environmental impact, electric bikes are getting heavier due to meaty frames. However, Propella has always stuck to the trend of lightweight electric bikes. But taking their lightweight bikes' game to another level, Propella has now come up with the 'Mini' Electric Bike, which is the lightest and smallest model so far.
Lightest but powerful e-bike by Propella
Propella Mini replaces its predecessors' wide-diameter 700c wheels with the pint-sized 20-inch wheels. Blending a minimalist, small frame with low-power electronics, the bike's weight gets reduced to only 33 pounds. It is just 59-inches long and just a foot shorter.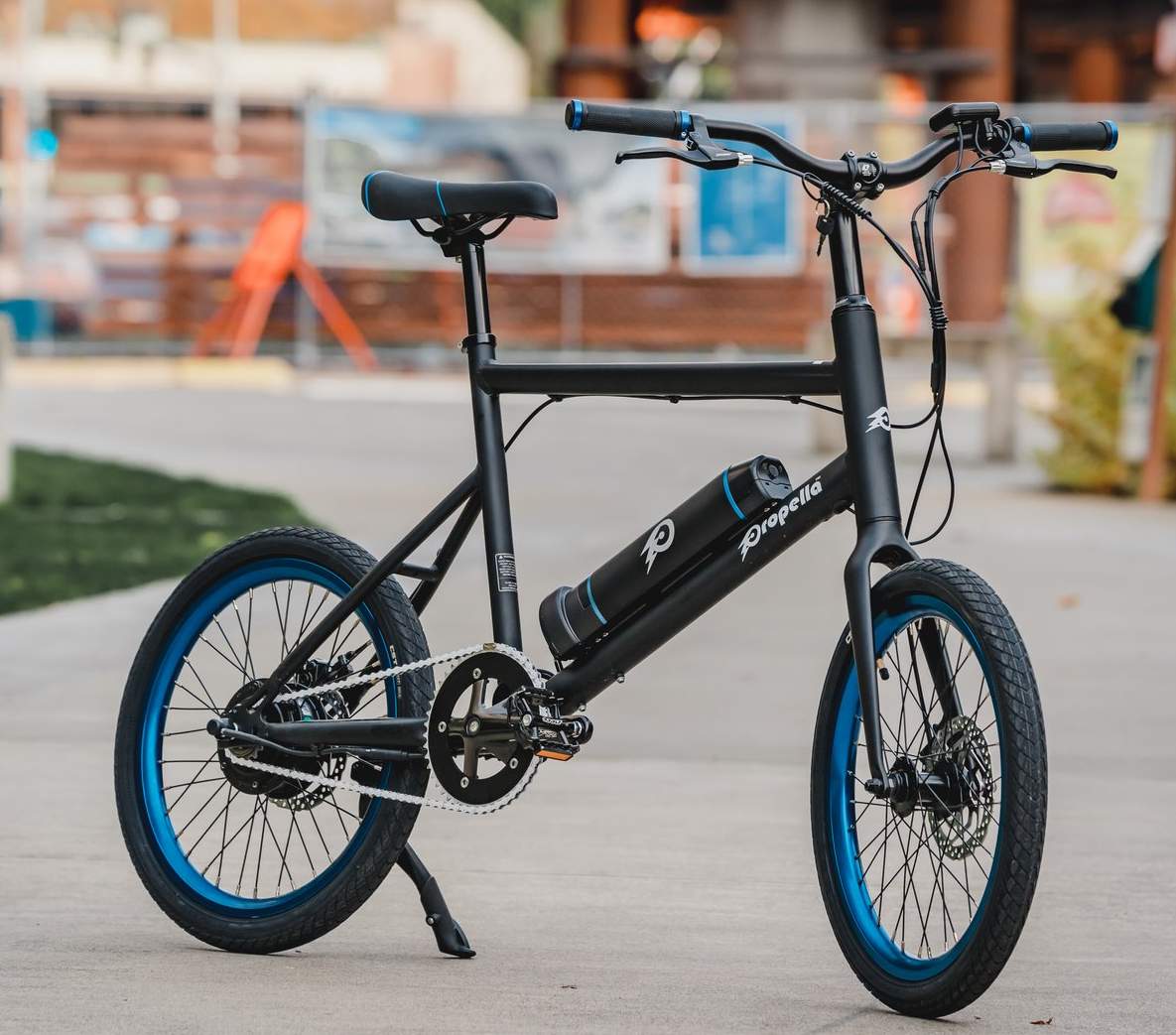 All thanks to the e-bike's 20-inch wheels, it can generate better torque. Hence, it improves climbing. This gives it a major advantage, despite being not that overpowered. Furthermore, for flat land driving and climbing the hills with slight slopes, its 400W peak-rated Bafang motor is adequate.
Small battery but covers an impressive range
Propella Mini meets Class 1 designation and provides the top speed of 18 mph. This makes it street legal for every place in the United States. It also has a very impressive range for its small battery of just 3.5 pounds, which scores the range of around 20-35 miles with a capacity of just 250 Wh.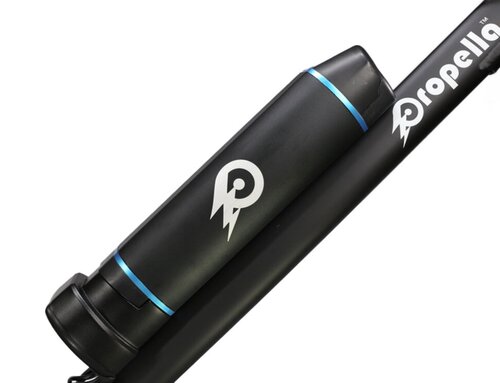 It is due to the bike's pedal-assist operation. Without throttle, this e-bike can use a cadence-based pedal assist sensor for providing it enough power.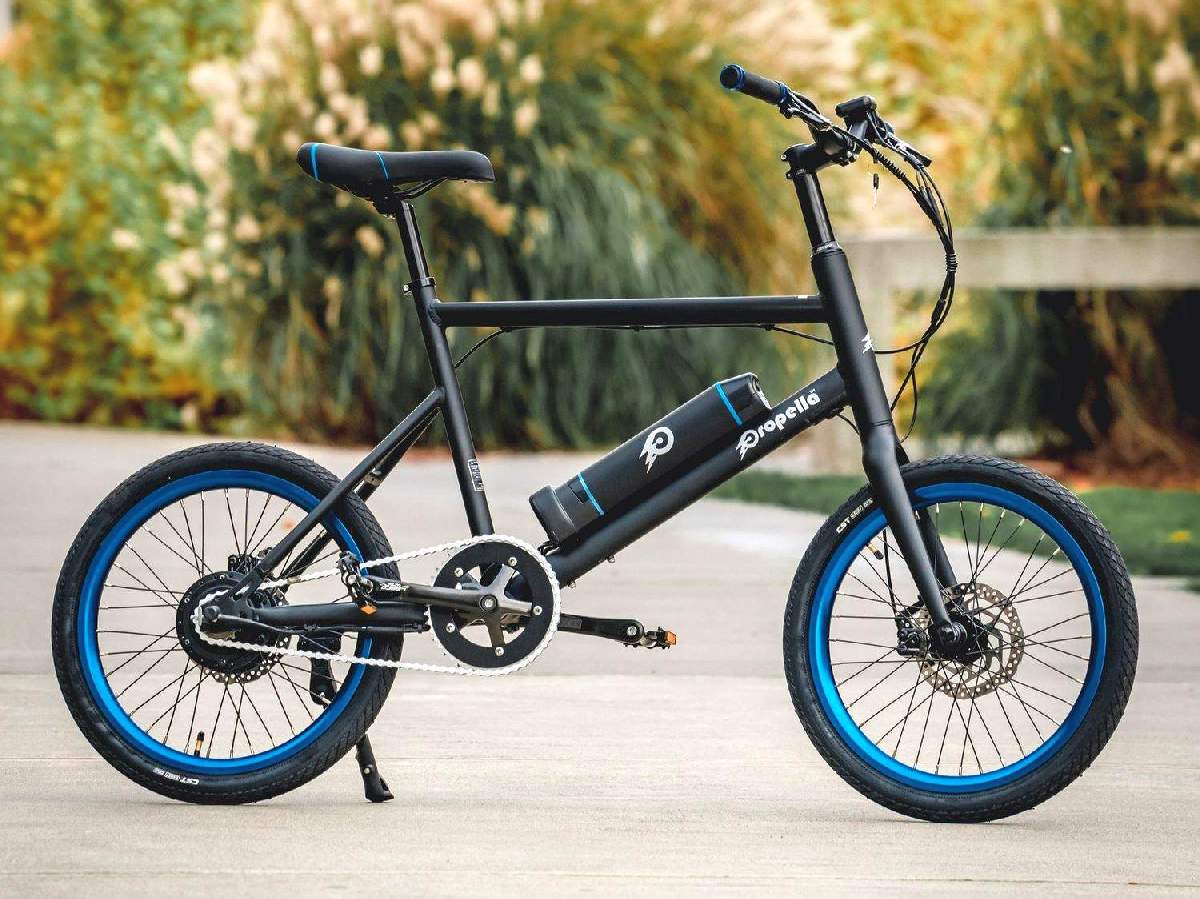 Whenever the rider starts pedaling, its motor activates to offer much-needed assistance. And, when the rider stops to pedal, its motor stops as well, and the rider coasts. We agree that it is not state-of-the-art EV tech, but it is economical and offers an efficient solution for covering more ranges with small battery bikes.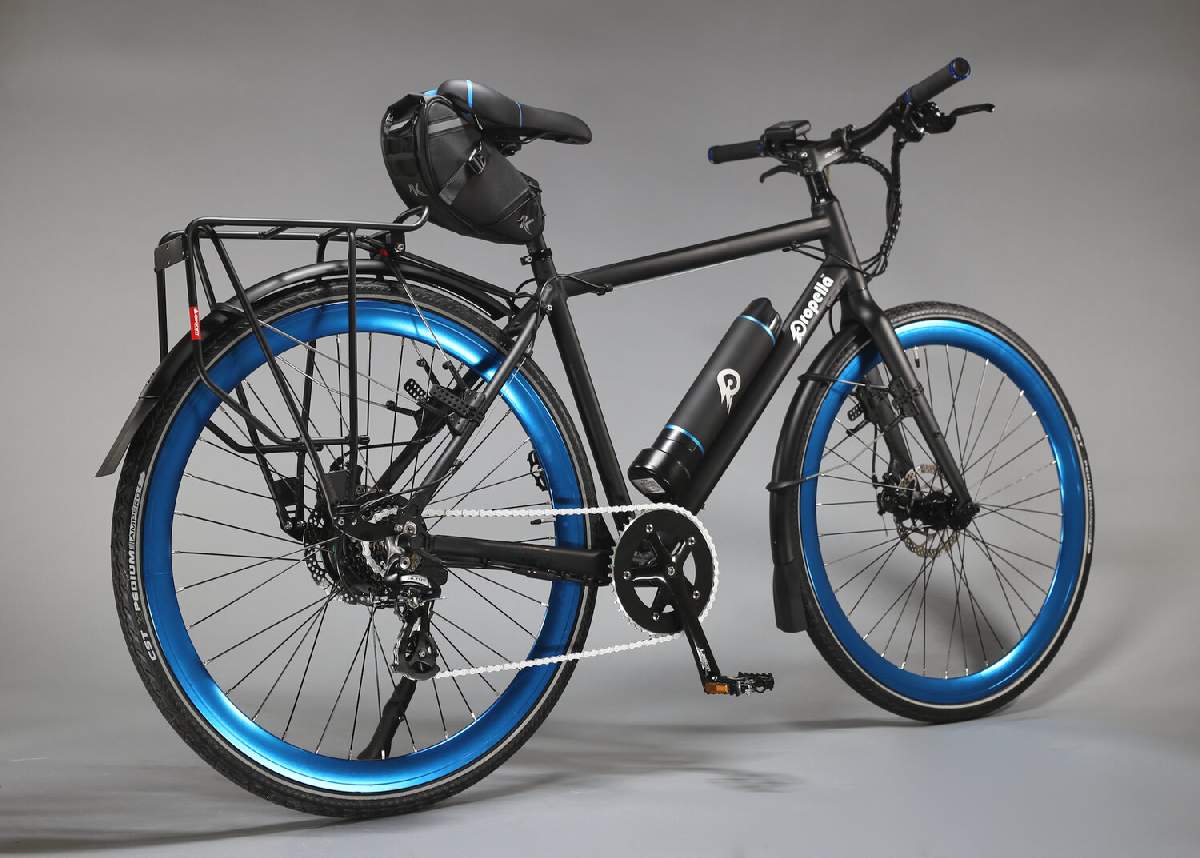 Another advantage of a small battery is that these are easy to remove and carry anywhere for charging, as it takes very little space in a bag.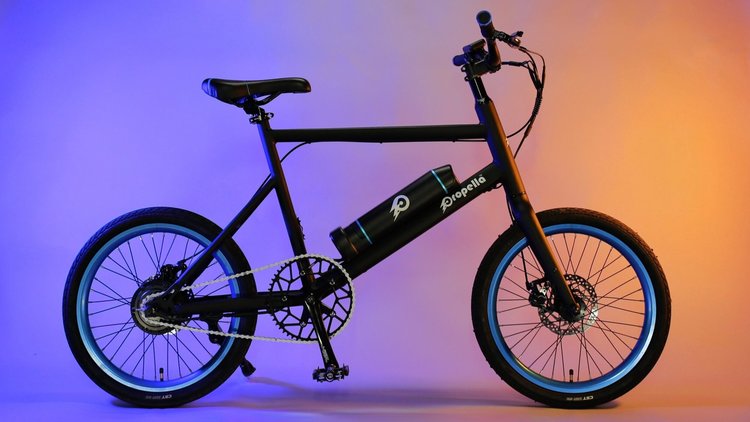 Boasting the flashy, blue rims to get noticed in the traffic, the Mini e-bike is available to order at only $999. Hence, it's a great economical solution.
Propella bike features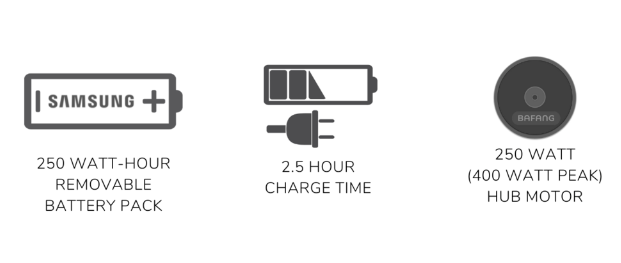 250 Wh removable battery pack
2.5 hour charge time of battery
250 watt constant (400 watt peak) hub motor
Lightweight 33 lbs (14.9 kg) total weight
20-35 mile (32-56 km) pedal-assist range
18 mp/h (29 km/h) top speed

E-bike price
The single-speed e-bike is priced at $999 but if you order from their website, you can get $100 discount.
Find more about the Mini e-bike in the video below.