Usually, a proper surround sound setup involves a room filled with box-shaped speakers in each corner. However, researchers at Germany's Chemnitz University of Technology have now created an innovative way to print long strips of paper that work as speakers.
This lightweight, loudspeaker paper can be rolled to offer a 360-degree surround sound experience that's highly immersive compared to a movie theater.
The research, done at the university's Institute for Print and Media Technology, is basically a follow-up to a project created back in 2015 called the T-Book. What appeared like a huge coffee book table consisting of black and white images was actually an elaborate experiment in the world of flat speaker technology, as its every page used to produce sounds accompanying the photographs.
This printing process included two layers of paper or foil with a conductive organic polymer to serve as electrodes. It further was sandwiched between a thin piezoelectric layer that caused the final sheet to vibrate like a speaker cone to produce audible sound.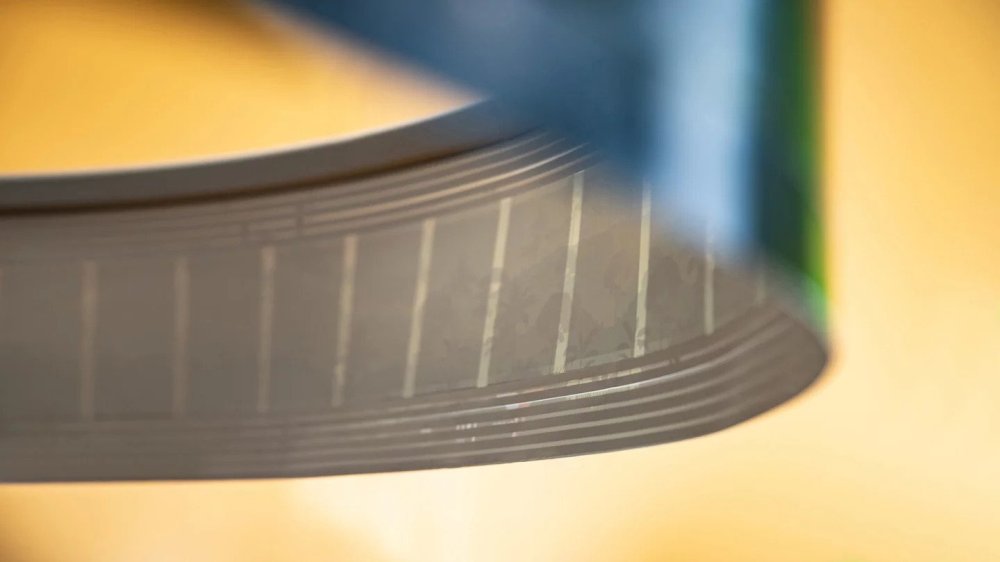 Now after six years, with the help of experts from six different countries, the Chemnitz University of Technology researchers have come up with a new printing process that effectively and quickly churns out paper-thin speakers in form of long sheets. So, they can be mass-produced and made available for various consumer applications, including existing speaker technologies.
Manufacturing Process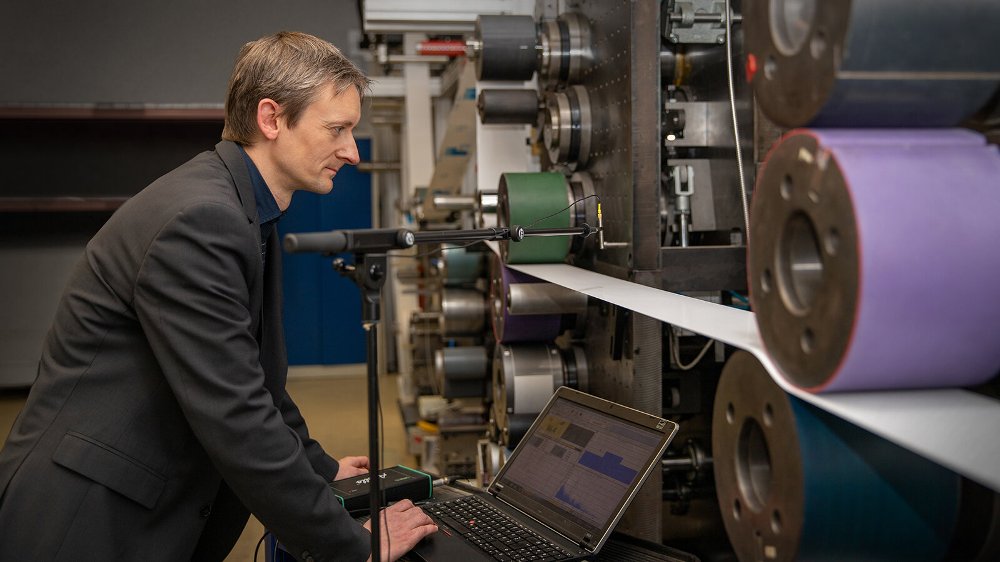 The researchers after realizing the potential of sonorous paper loudspeakers (with the development of the T-A printed paper loudspeaker web) tested it on a roll-to-roll printing machine.
The new engineering system consists of lamination, roll-to-roll printing, and contact poling for fabricating rolls of over 100m length T-paper. The electronics are integrated invisibly in a paper using inline polarization of piezoelectric polymer layers.
Furthermore, the T-paper is demonstrated with the assembling of 360-degree surround sound installation with 56 separate loudspeakers. The speaker track weighs 150g and includes 90-percent conventional paper that's printed in color on either side.
Potential of loudspeaker paper
The printed paper speaker consists of a strip of around four-meters long. This strip is further rolled in the shape of hanging cylindrical artwork. Someone standing beneath or inside the cylinder can hear sounds. But as soon as they step outside, it would be hard-pressed to hear anything. This makes it a completely unique technology.
The potential of this loudspeaker paper is to cater as an informational display at a museum, or as advertising in a store to deliver more than just texts and images. Even a radio ad for a given product could be played using this speaker, especially when someone stands near it.
Using this paper loudspeaker, developers can even make a sound-producing wallpaper for home theaters in the future.