Want to take your online chess game to another level? Get your hands on the Phantom robotic chessboard. The chessboard and pieces are crafted from real wood. The embedded sensors detect the precise location of every piece and allow you to make a move without touching them (voice commands ensure the perfect move). It also enables you to play with other players – online and offline.
Phantom's authentic chess experience – even while playing online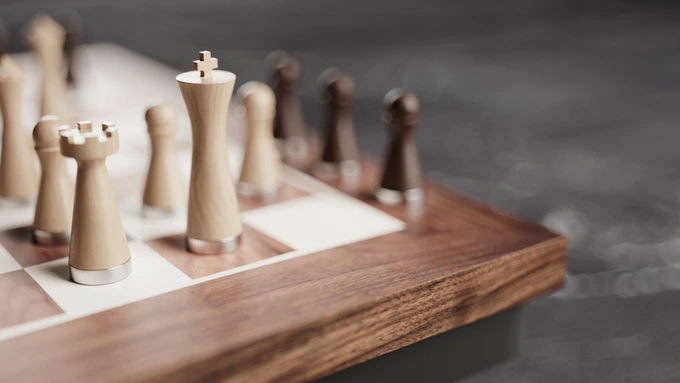 Phantom offers the best experience of both worlds – playing online on computer or smartphone apps and offline play with real pieces.  Even while playing chess online with Phantom, you'll have the choice to feel the experience of making a move by holding and moving a piece with your hand.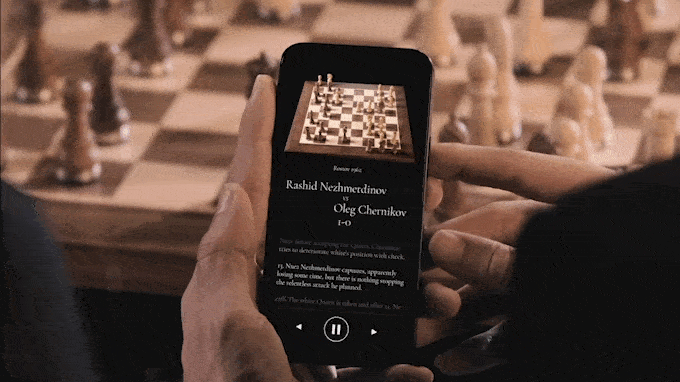 Phantom is created by the team at Wonder Substance, and the wooden chess pieces are hand-crafted (and fine-tuned on woodworking machines) in India.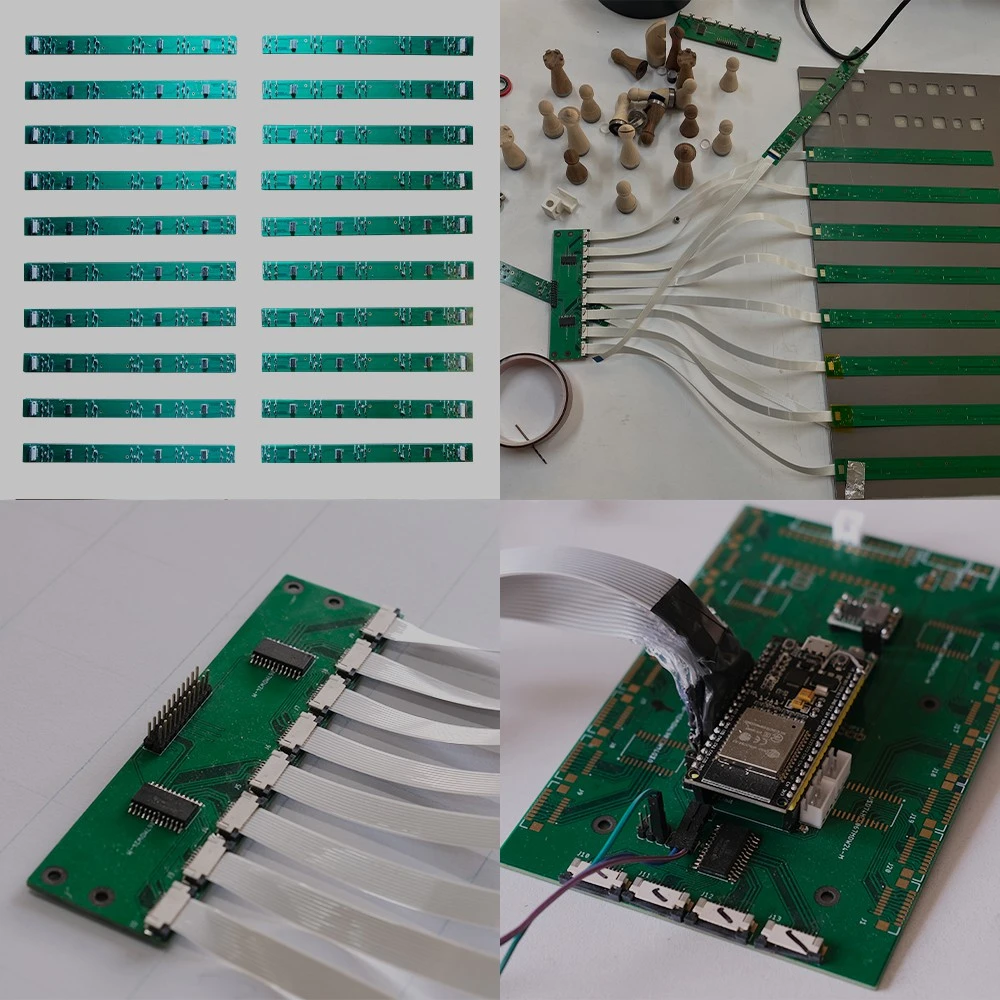 Featuring the advanced open API, this robotic chessboard aims at bridging the gap between physical and online play by integrating technology in this board game.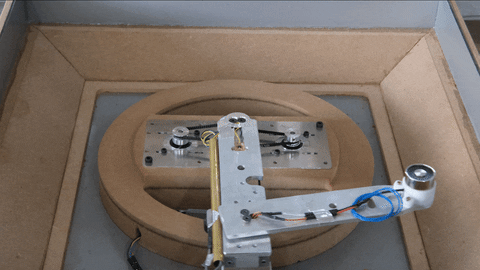 Within this wooden robotic chessboard, there is an extraordinary sensor array to easily detect the exact location of each piece. It further moves the chess pieces silently and smoothly across the board, just like a phantom player. It's just like magic that provides an amazing playing experience to the players.
Move Phantom's pieces via voice command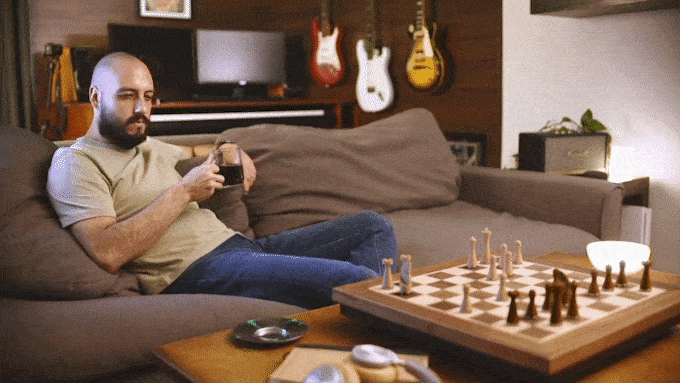 You can easily command your troops on their high-tech chessboard via your voice. So, your hands will be free to enjoy a cup of coffee or wine while playing. All you need to say is "Knight G4," so your piece will move forward as per your command.
Challenge opponents worldwide on Phantom chessboard
This robotic wooden chessboard enables you to play chess in real against anyone, anywhere. The opponents can play through their smartphone, computer, or a Phantom chessboard. Their moves will be in real-time on your board as if they are actually sitting opposite to you in a room. If they are playing on their own Phantom, even your real-time actions will reflect on their board too.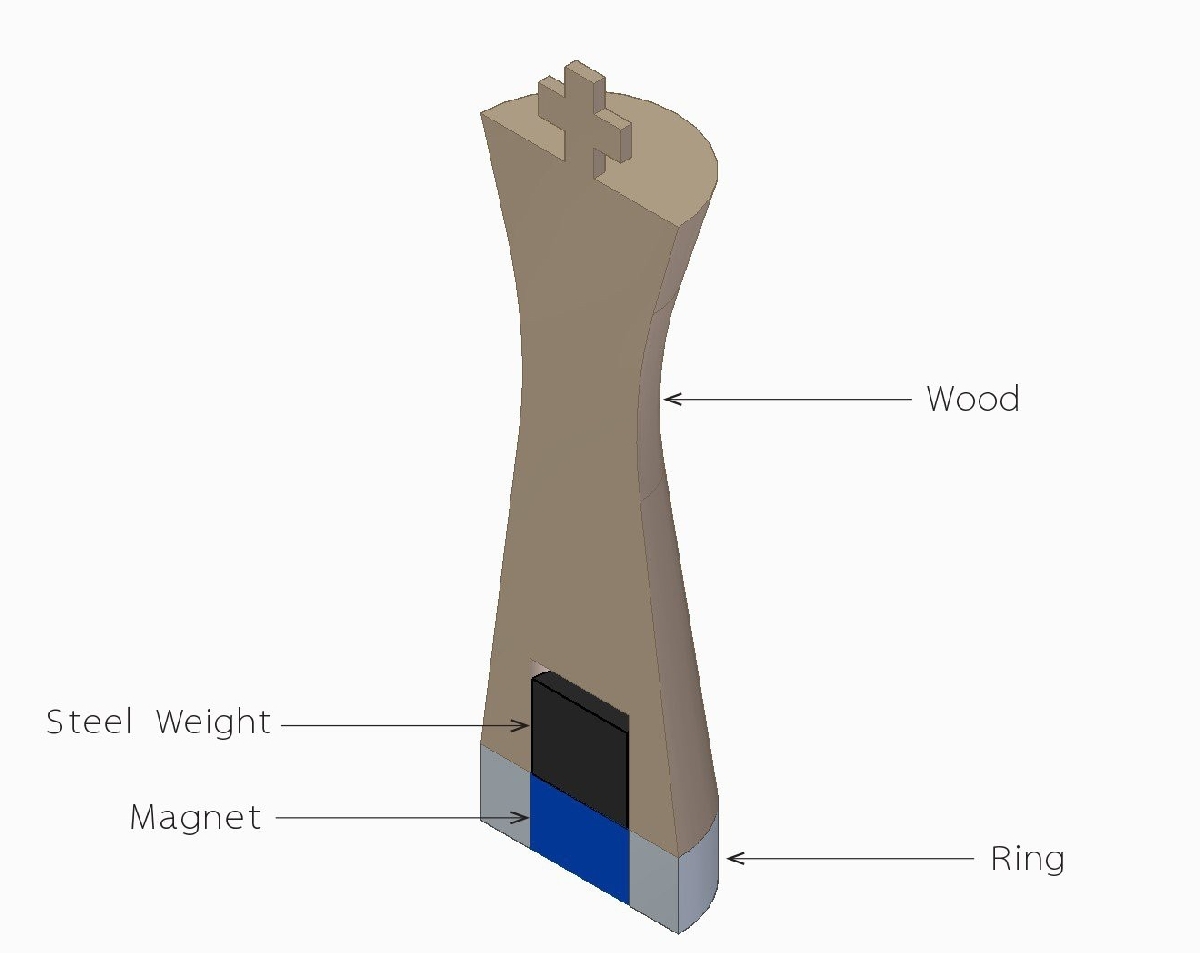 All thanks to the integrated sensors, the chessboard mimics human play while automatically adapting to your skill level. You may count on this AI player for a challenging yet fun game. You can even play against other engines at different levels, such as Stockfish.
Watch your game history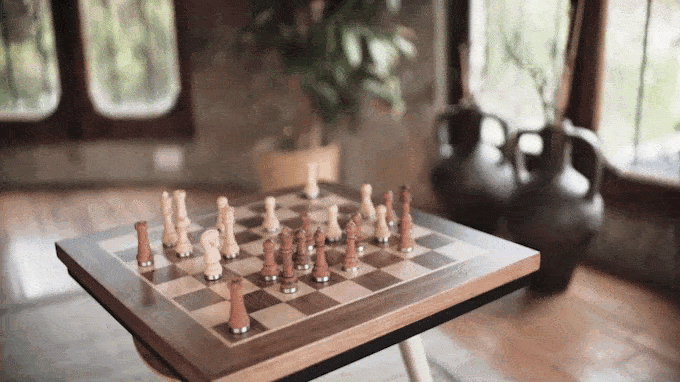 If you ever wish to see your best chess games, this robotic chessboard lets you do so. It can playback your most popular chess games in the past autonomously. You can choose the game from the curated library of 100+ games, or you may upload your own. So, you can view them over and over again, whenever you want.
Play anywhere with its cordless version
Feel like enjoying a beautiful game of chess on your patio, terrace, or anywhere else? It is now possible with the cordless version of Phantom. All you need to do is set it up outside (anywhere you want to play) and begin the game. It comes with a long-lasting battery that makes it possible to enjoy a chess game anywhere you want.
Phantom chessboard price
The Phantom robotic wooden chessboard in minimal birch starts at $429 on Indiegogo. You can also check out their other versions for pre-order. All the pre-orders are available at early bird prices, so hurry now!