Whether you're a casual birdwatcher on your lawn or a professional ornithologist, you might be interested in this new Birdfy AI bird feeder camera by Netvue, a Shenzhen-based innovative technology company. This is a special bird feeder that comes integrated with artificial intelligence (AI) and a camera to identify more than 6000 bird species.
Identify your backyard birds with Birdfy bird feeder
Using these smart features, the device's system detects birds via motion detection. It clicks their pictures, saves them to local storage or the cloud, and triggers a notification on a smartphone app.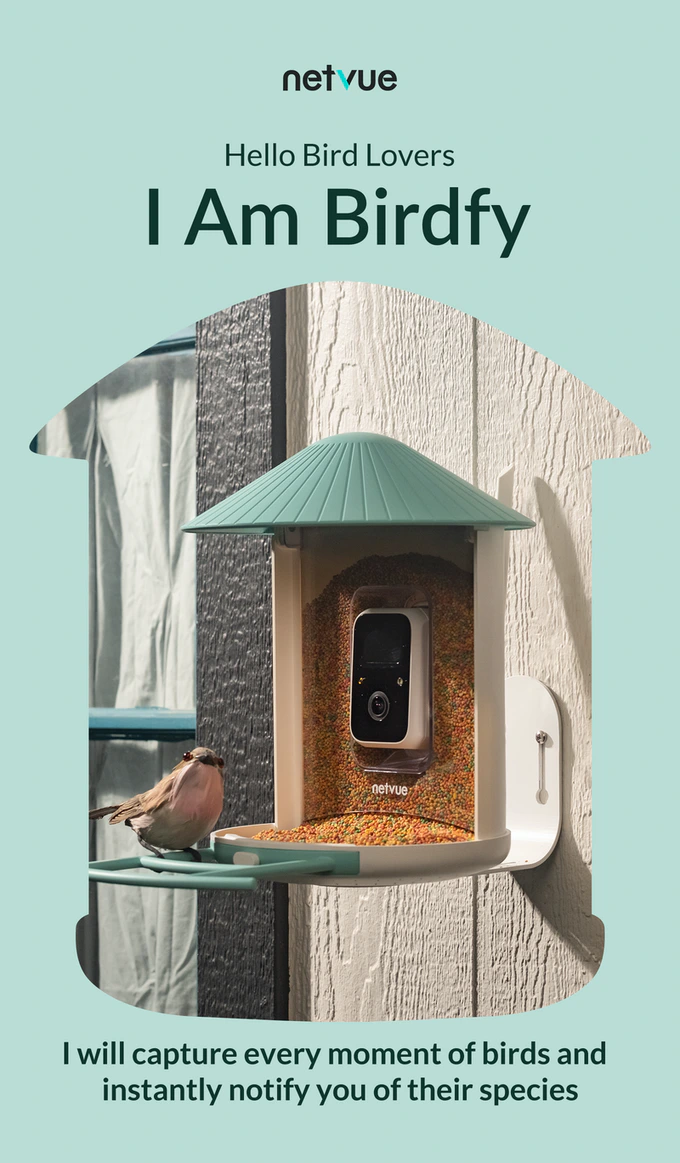 On clicking the notification, you will get all the information about the spotted bird species.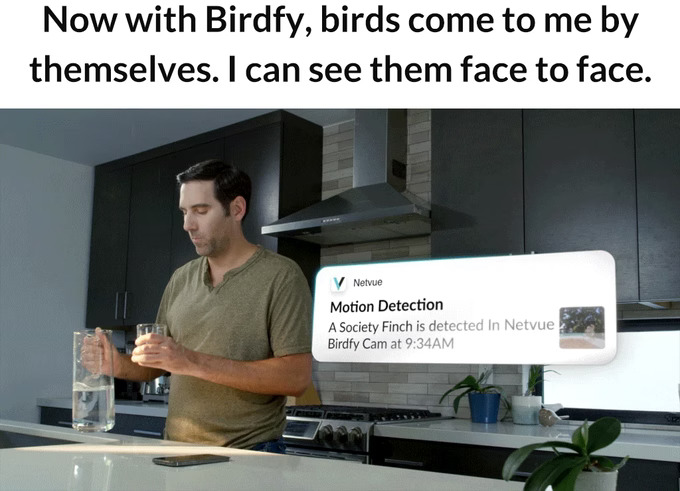 There are already so many commercial apps that can help you recognize birds by simply looking at them. These apps offer information by looking at the bird features in its in-app guidebook.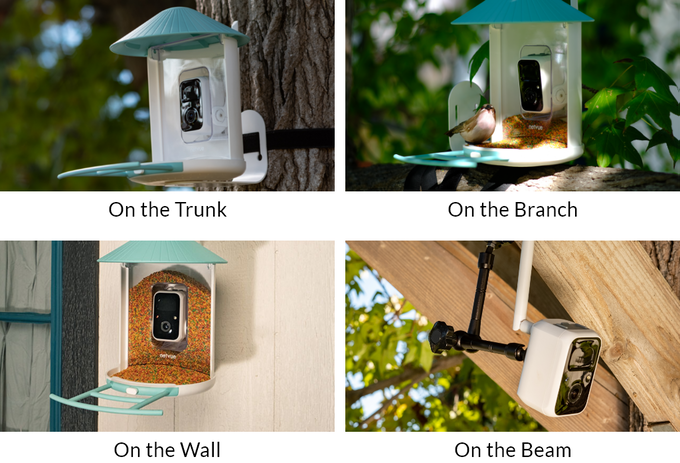 However, the Birdfy bird feeder is specifically designed for its automated use in a garden. It captures bird images as they come to have their food from the built-in seed container or feeder.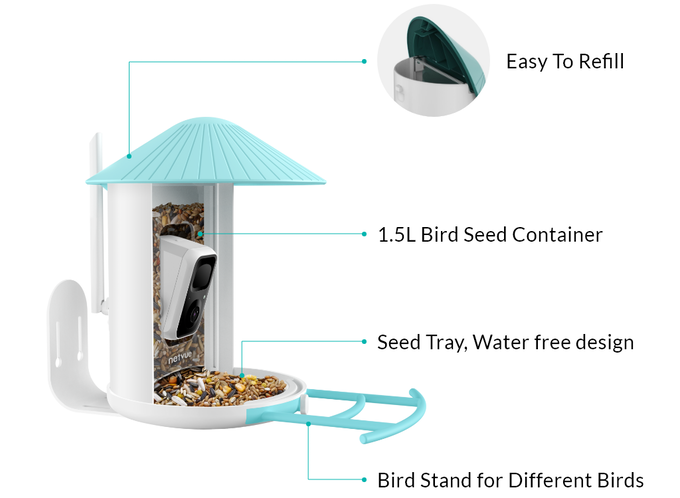 As the bird enjoys its food, the equipped camera clicks its image and the system sends an alert in the companion smartphone app. And, this is how you can further find out about the birds coming into your garden.
Identify birds species & share pictures with the family and friends
With Birdfy, you can idenfy birds species and share the captured images on social media, or you can invite and share the photo link with your friends via their Netvue app.
The users can simply tap into the app to access the Wikipedia page of the spotted bird species.

Besides bird identification, the system is even equipped with a feature to allow bird enthusiasts to chase away any unwanted garden visitors, like squirrels, from the feeder.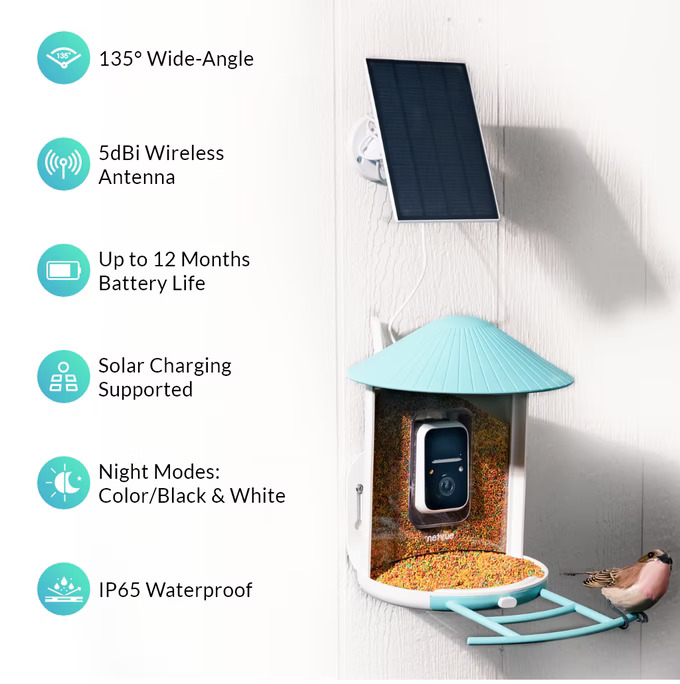 At the touch of a button on the app, users can easily trigger flashing lights and an alarm to scare away rodents hunting bird seeds.
Birdfy bird feeder price
The Birdfy bird feeder by Netvue, which also makes video doorbells and surveillance cameras, has already raised over $87,000 on Kickstarter, with its early bird pricing starting at $149.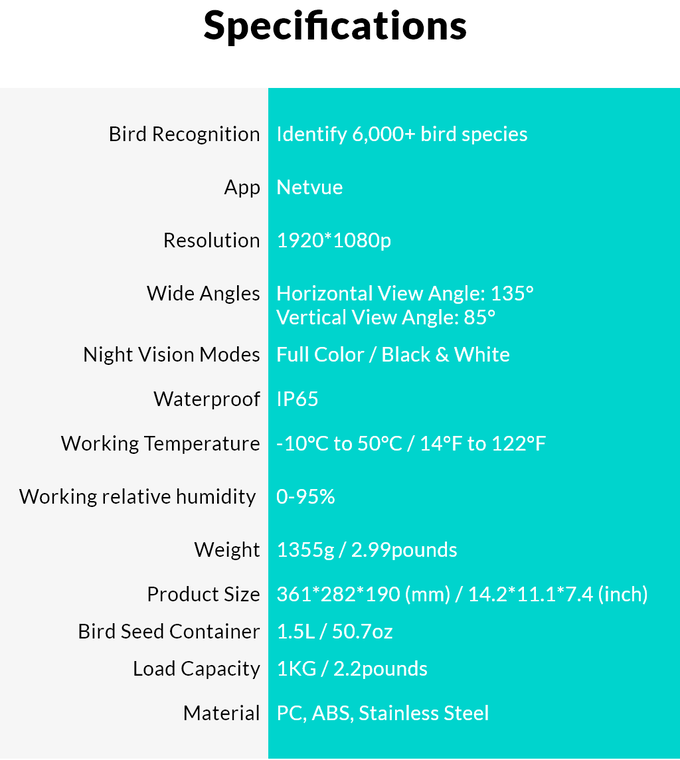 And, the initial stock of cameras is estimated to ship around Christmas.
What's inside the Birdfy box?
The package includes:
Birdfy camera
Mounting screws and anchors for hanging the feeder on your backyard wall or tree trunk/branch
Mounting brackets
Micro USB cable
Wall mounting screws and positioning stickers
Tripod connector
Type-C cable
Feeder