First showcased in 2018, Horological Machine N°9, also called HM9 'Flow', was designed to pay homage to outstanding aeronautic and automotive designs of the 1940s and 50s. MB&F founder Maximilian Büsser has created a case of this timepiece to echo extraordinary epoch's flowing, aerodynamic lines. He describes its engine as the most beautiful movement created by his team so far

The exterior of the sapphire crystal and precious metal (which is bubbled and curved and finely fitted together in three-parts) features a metal framework that's forged from either white or red gold for securing it. Plus, the high-tech compound bonding process helps in fusing the two materials. 
The timepiece boasts ultra-precise conical gears that efficiently turn the engine's information current and energy through a 90-degree angle to feed the time display on a sapphire crystal dial, marked with superluminova.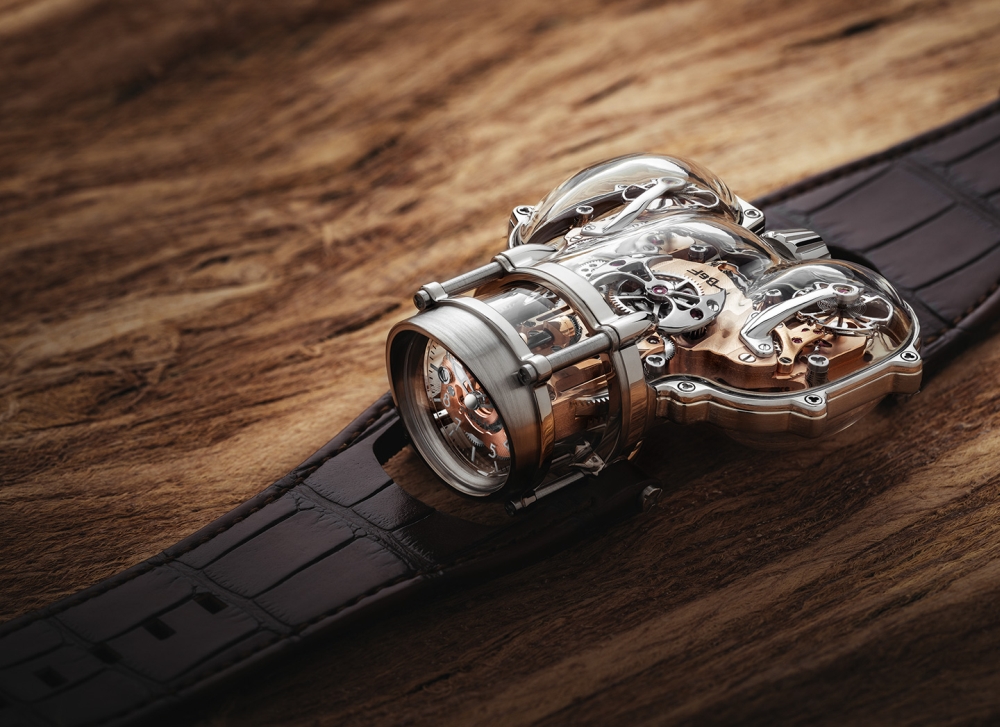 This sapphire crystal is extremely hard, offering high scratch- and shatter-resistance against environmental and other day-to-day factors. The material is tough to an extent that it took around 350 hours of precision machining and polishing to carve it, using diamond-tipped tools.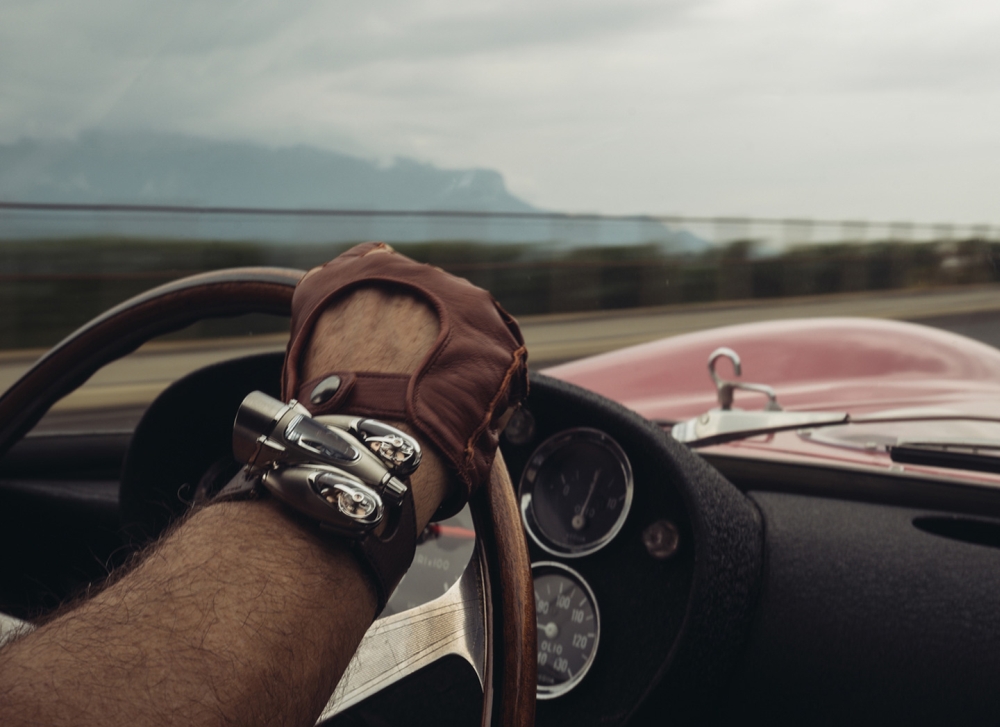 Composed of three different sections expertly fitted together, the watch also has a three-dimensional rubber gasket that's already in use in the original HM9. This gasket helps in reinforcing the timepiece's water-resistance that can easily handle depth up to 30 meters.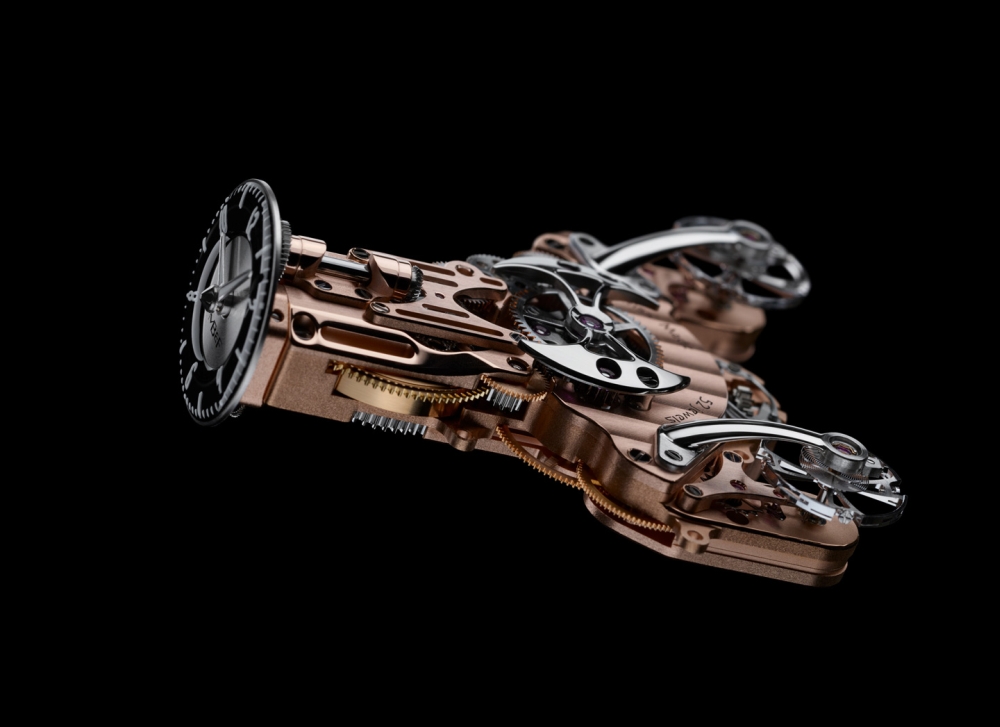 Available in four different variants–– two with 18K white gold frame and PVD-coated purple or red gold plated engine, and the other two with 18K red gold frames with a NAC-coated black or a PVD-coated blue engine. At the heart of the engine, the watch boasts a manually-wound, in-house movement with up to 45 hours of power reserve and around 52 jewels.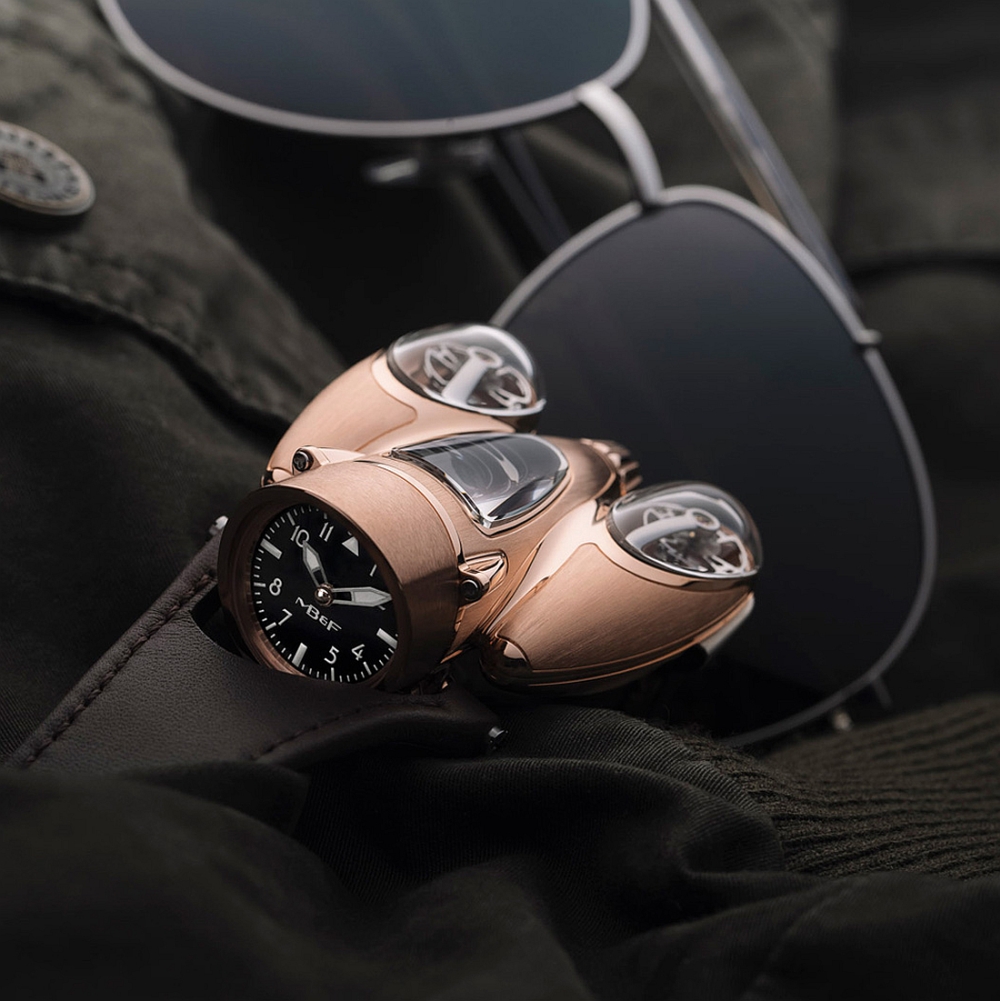 Only five pieces of each edition are likely to be produced. This means that the timepiece is extremely expensive – and NOT for someone faint of pocket or heart. Since the engine of HM9 Flow deserves to be put on display while protecting it with some serious armor, it comes with a hefty price tag of $440,000 plus VAT. 
The HM9 Flow is available at selected MB&F retail partners and online at the brand's e-shop.