Honda has come up with an innovative navigation device for visually impaired people. Dubbed the "in-shoe navigation system," this device is integrated into the wearer's shoes and helps them navigate their desired location with ease. The destination of the wearer can be predetermined through a smartphone app that sends alters and information to the device.
Honda's Ashirase in-shoe navigation for vision-impaired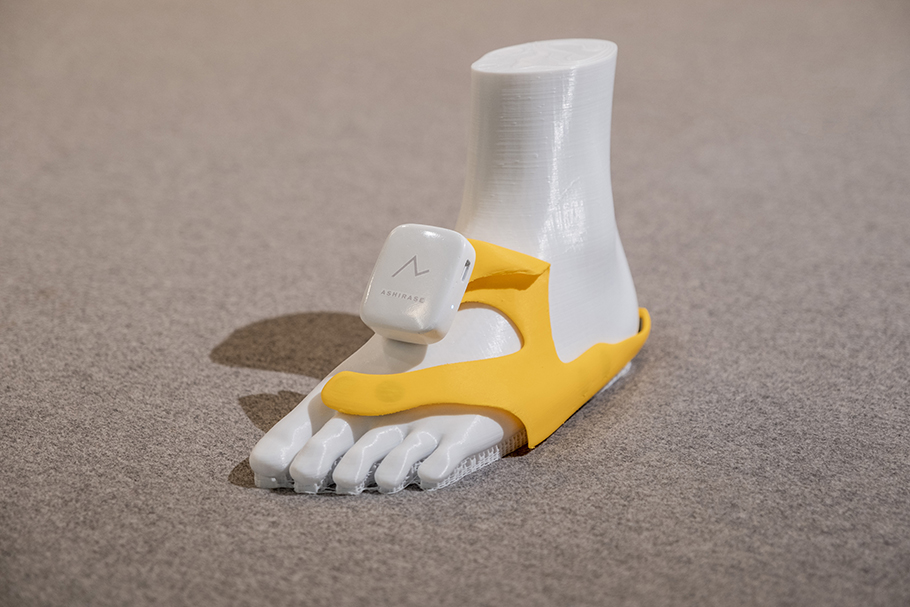 Honda announced the establishment of Ashirase, Inc. This is the automaker's first business venture from IGNITION – the motor company's new business creation program. The new establishment has created this new in-shoe navigation system to improve the walking ability of the visually impaired.
The in-shoe navigation system, Ashirase includes a smartphone app, a 3D vibration device, and a motion sensor that is attached inside the shoe of a vision-impaired person.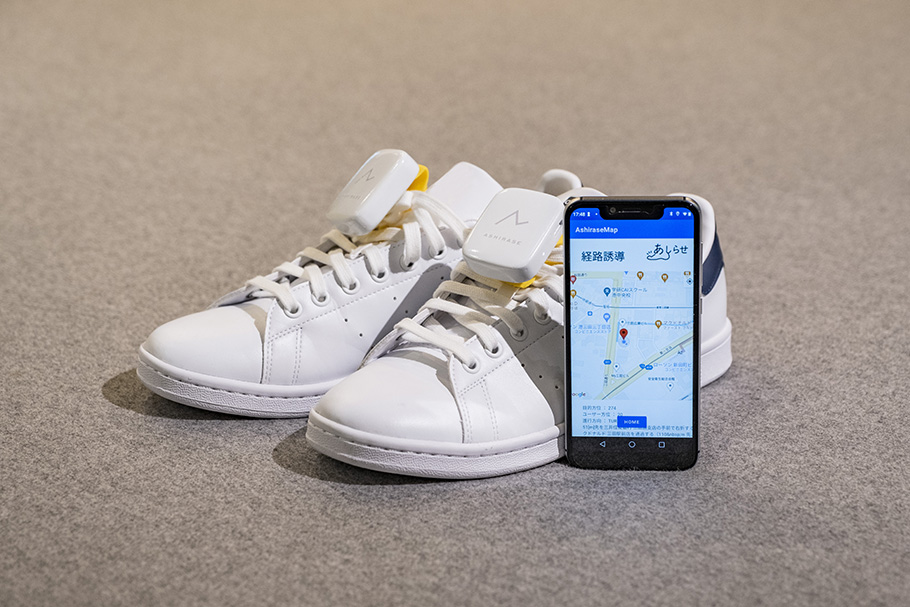 There are various vibrating points created around this device to indicate the wearer where they must head. For instance, if they are planning to go straight on, the vibrator on the vibrator will ignite. The same goes for situations when the wearer wants to go left or right.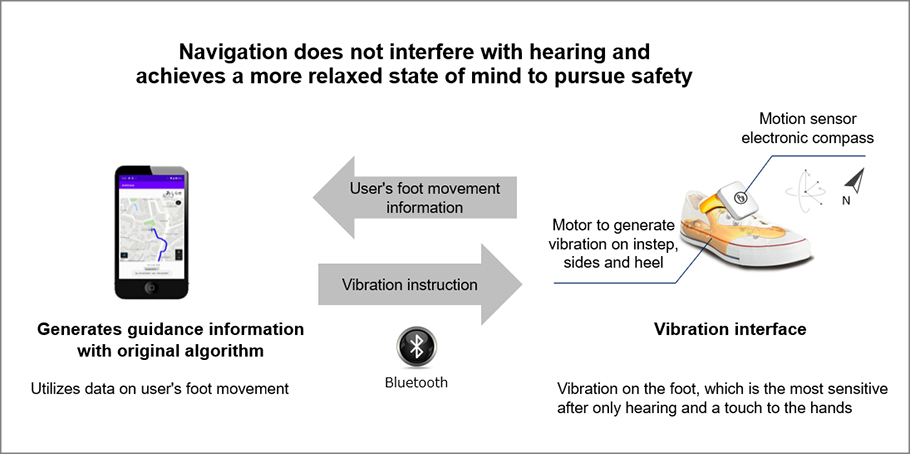 The best part is that this wearable device can be fixed into all types of shoes. Honda also said that it won't get in the way of one's ability to listen to important noises, such as road crossing signals or traffic. Plus, it also won't affect the use of a cane.
Features of Ashirase in-shoe navigation by Honda
Route guidance info based on GNSS*1 satellite information and data based on the visually-impaired user's foot movement.
Navigation is provided through vibration on the foot.
Vibrators are aligned with the nerve layer of the human foot to make it easy to feel the vibration.
Soft material is used for the device to reduce any discomfort to the user.
Overall, it is Honda's attempt for letting the visually impaired feel the power of the ever-changing world of GPS. Meanwhile, the device ensures that they walk more conveniently and safely on roads with a relaxed state of mind.
You can watch the "in-shoe navigation system" by Honda in action in the video below. Also, find more information on the company's official website. You can expect this in-shoe device to release before March 31st, 2023.