The portrayal of destruction as art was earlier unheard of but this artist from Switzerland is making the headlines with his photography that solely focuses on slicing things up and capturing them from different angles.
Fabian Oefner, a renowned photographer known for his unconventional artworks that represent scientific elements in nature like sound waves, fire flames, different forces, and phenomenons like magnetism.
His inherent ability to show these occurrences with the emotions they bring forward is exceptional. The very moment you lay your eyes on his works, you instantly feel connected with the ideas exhibited in his creations.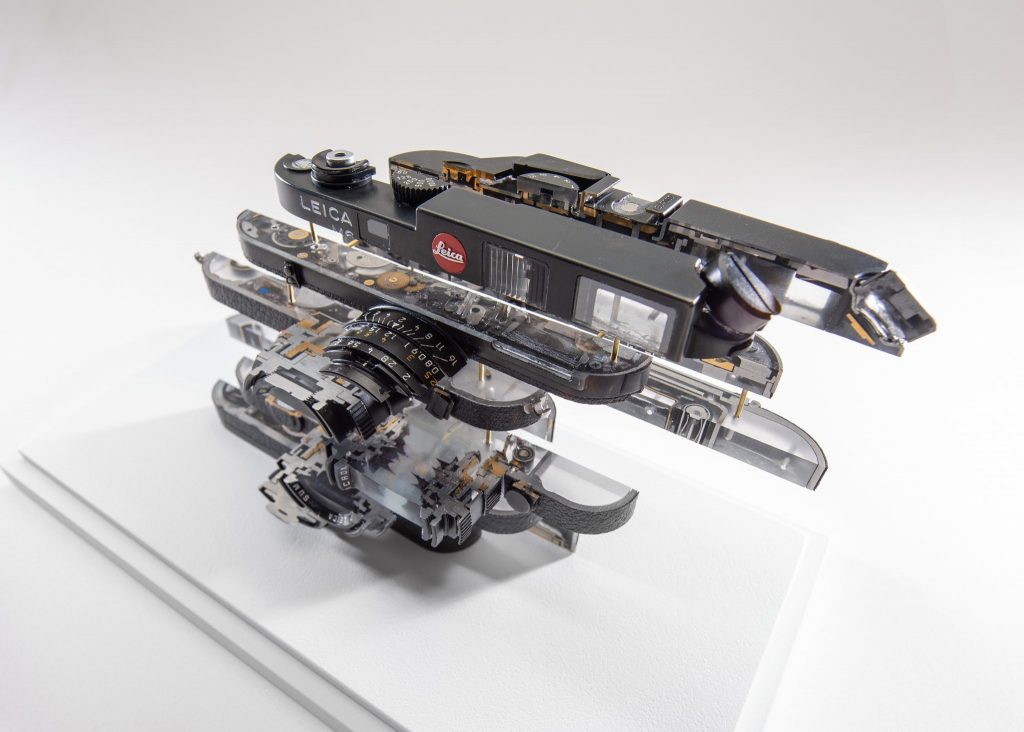 Fabian's latest work is inspired by forces of destruction and pictorial representation of dismantled and spliced-up objects. In his Heisenberg Objekt No. III, Oefner used a Leica M6 camera, put it into a mould full of resin, and sliced the sculpture into thin segments.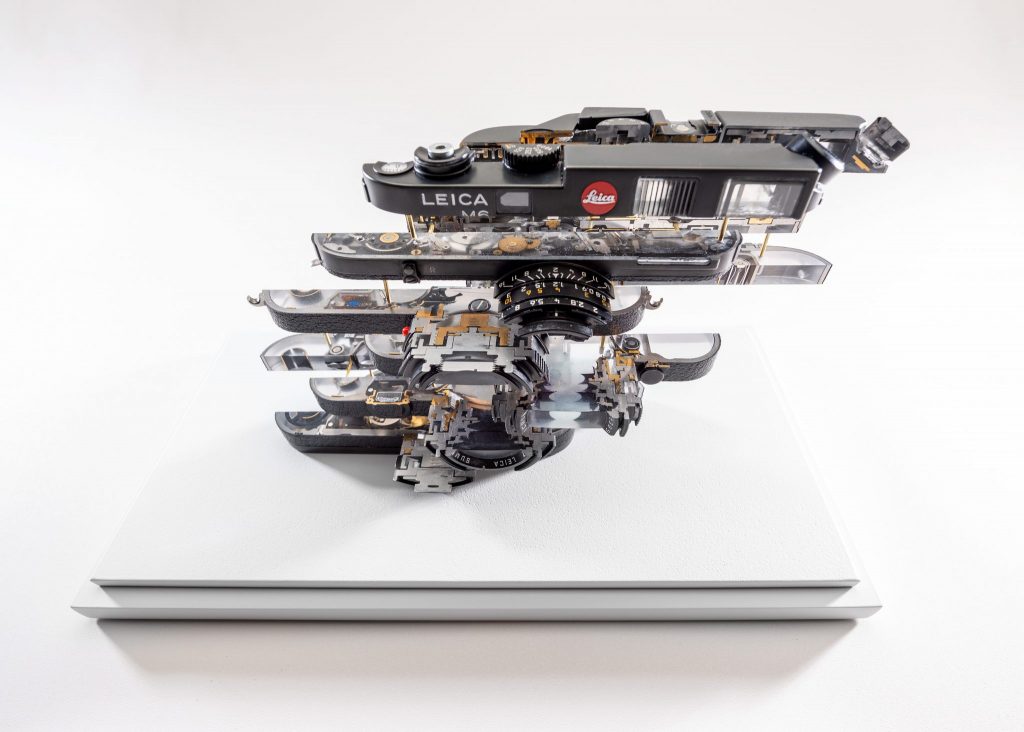 To give it an artistic edge, Oefner arranged cut-up pieces together with brass holders into a single structure. The photographer then took shots of this structure from different angles to bring out its artistic appeal and display inner fragments.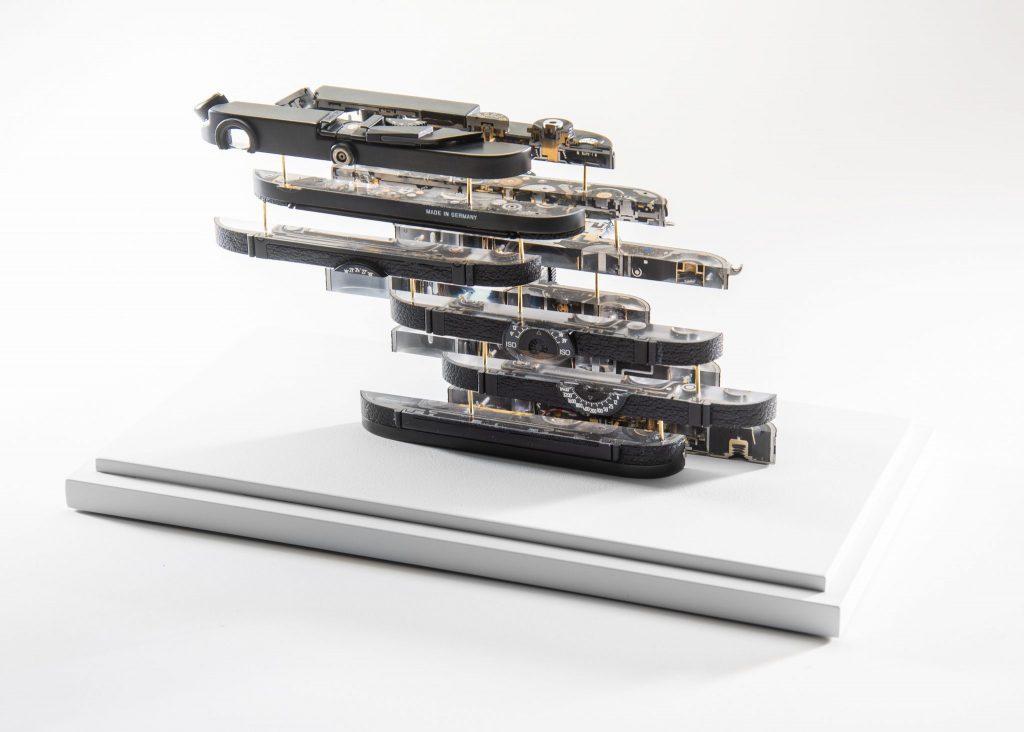 The true form of this artwork is observed only from a distance but to know what goes into the making of the modified structure, you need to pay closer attention.
Earlier, Fabian created a stir in the automobile world with his car photography which consisted of a collage of intricately captured car parts arranged together using needles.
The way the artist compiled snapshots into one intricate structure tells a lot about the labor put in by the artist in creating his magnificent car photography series named 'Hatch' and 'Disintegration.' The piece-by-piece construction of his works creates an illusion of a blown-up vintage car.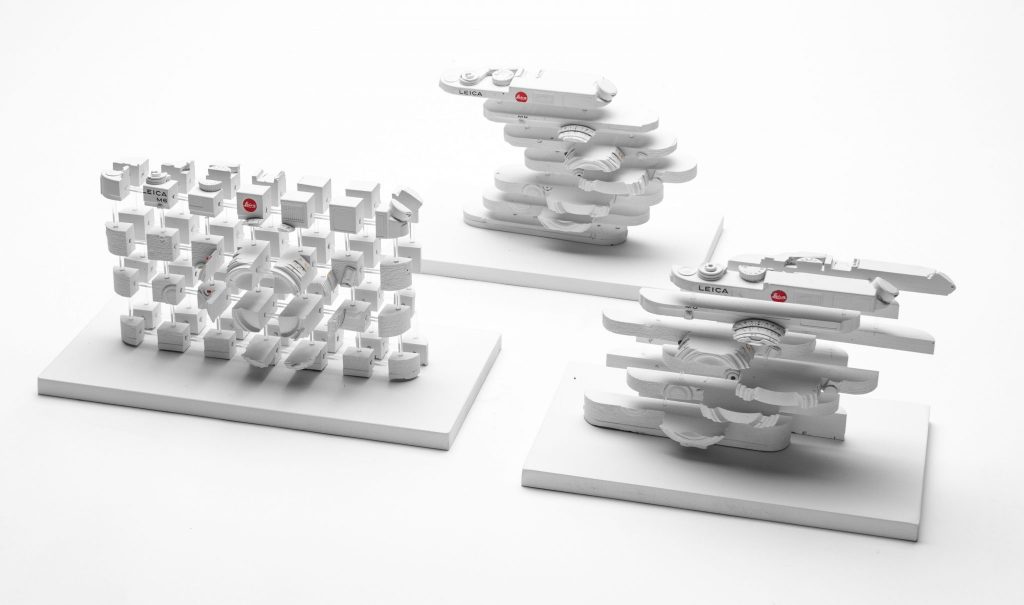 The main ideology behind Fabian's works is harnessing his photography skills in carving out real-life images. He dissected a few more models of the Leica M6 camera after plastering them and later photographed the held-up pieces to create hi-tech images.
Oefner's interest in the disintegration of things might seem a little bizarre to some, but it did help him take a step in the direction of innovation in the photography world.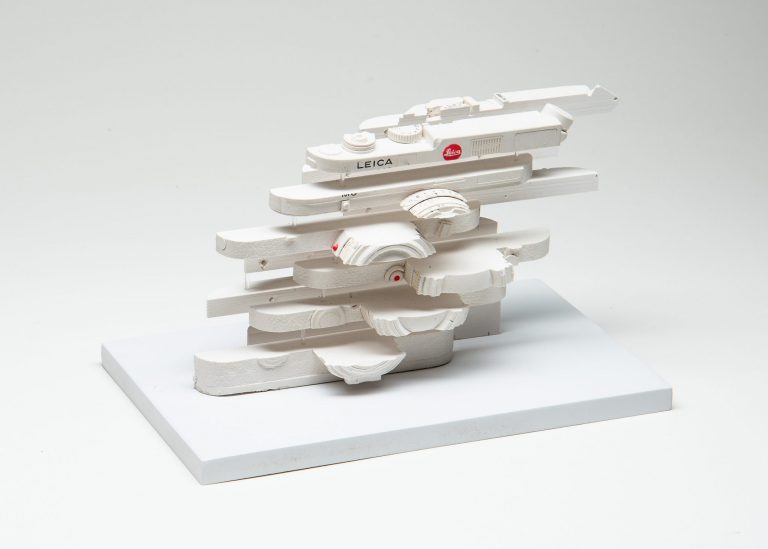 Being the only artist whose focus is to capture the beauty that lies in the disintegration of objects, his works have successfully managed to draw attention from various corners.
His vision has garnered applause not just from the art world but has also created an impact in the technology sector.
The Heisenberg Objekt No. III is inspiring engineers to fuse artistic elements in gadgets, to win the attention of prospective clients. The artist has made the best use of science and art in his creations to show all the possible effects destruction of things can bring.
View this post on Instagram