Do you find traditional vacuum cleaners incompetent when trying to clean hard-to-reach surfaces? It does require a lot of struggle to keep track of the areas where dust is most likely to settle and spaces upholstered with carpets.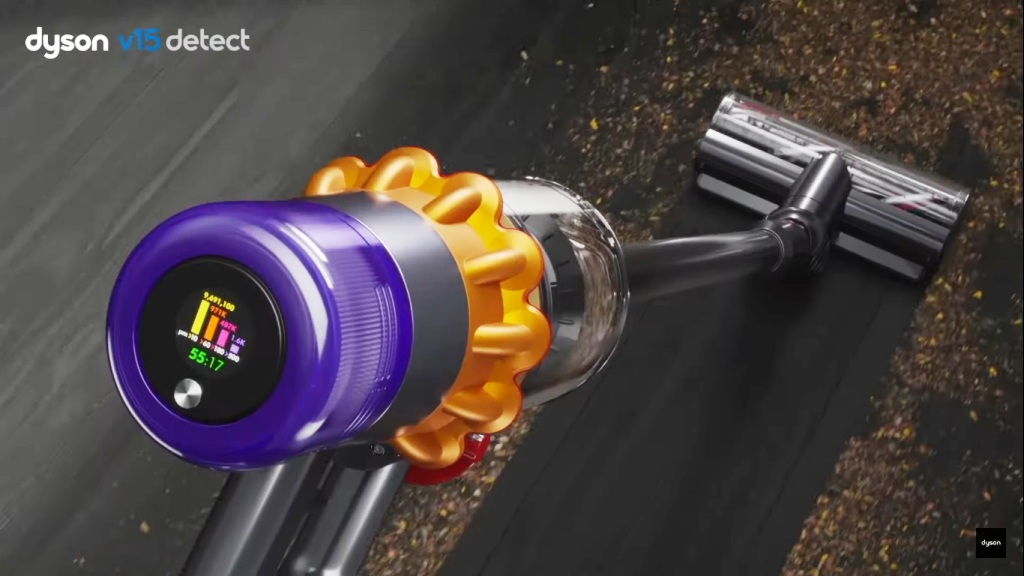 To fix this issue, Dyson has introduced a cordless vacuum cleaner with inbuilt laser sensors that alert you with a green light signal whenever it locates dust. This dust detection system is a revolutionary step in the home cleaning arena that rids every corner of your house of any built-up dust particles.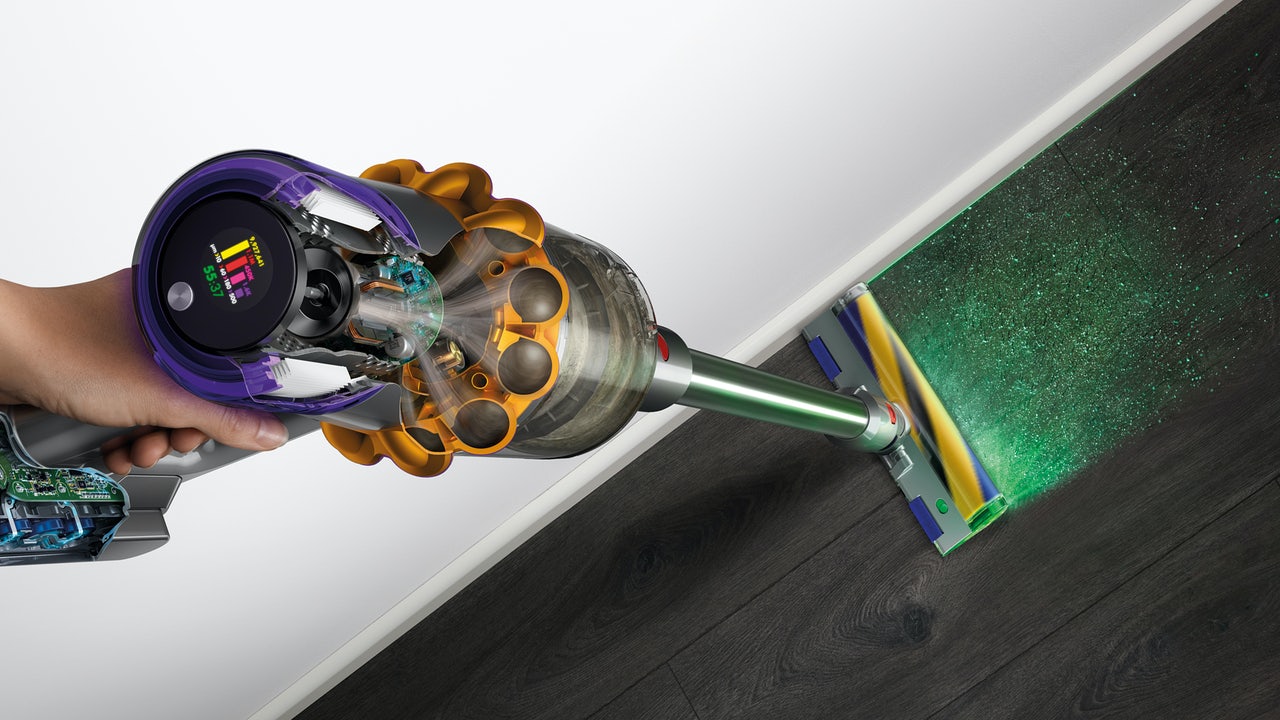 Deep cleaning with Dyson V15 Detect vacuum cleaner
Laser beams that throw light over dust settled on floors or carpets to make them more visible and easier to lift. Dyson V15 detect makes dusting an effortless task and gives complete freedom to its users with its hassle-free functioning.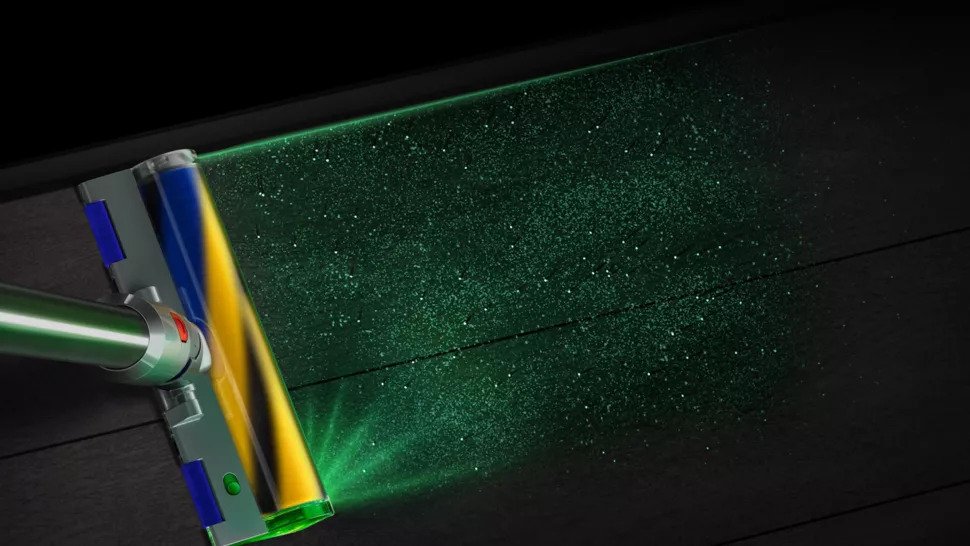 This vacuum cleaner is a modified version of cordless Dyson V11 and features three vacuuming heads – a multi-utility floor brush, a hair screw attachment and a hard floor brush. The LCD monitor keeps the users informed about the specifics of the dust particles to ensure a dust-free environment.
According to the makers of V15 cordless detect, green laser beams were chosen to be installed in the vacuum cleaner mainly because of the laser to highlight dust particles settled in hard-to-navigate areas with greater illumination.
The piezo sensors are built to control the suction speed taking into consideration the size and amount of dust particles to be lifted. If it detects a lot of dirt on its way, the suction speed surges automatically to prepare itself for the tough work required to lift huge amounts of dirt.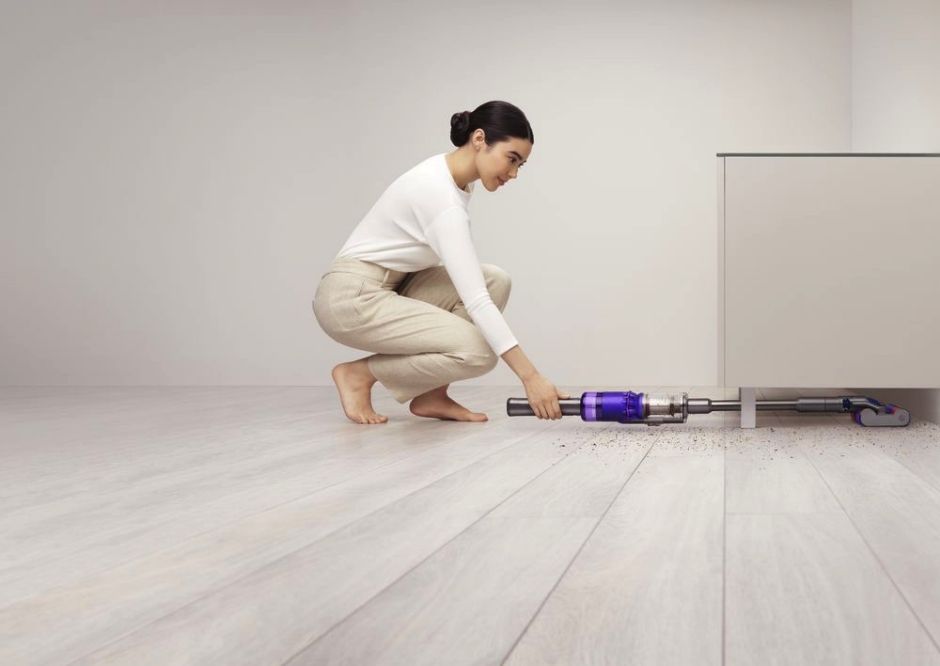 The light sensor lets people see the dust particles clearly so they do not accidentally lose any of their tiny possessions that might end up in the bin if cleaning is done without any proper illumination. What's interesting about this vacuum is the alerts it sends to the monitor whenever the laser sensors track dust mites and allergens on surfaces.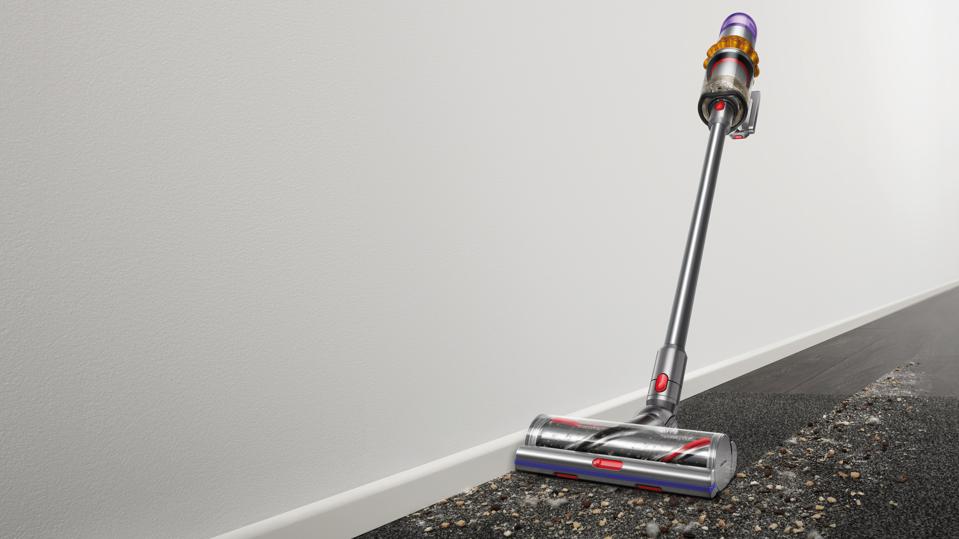 Dyson V15 detect is conveniently designed to offer the highest level of comfort to its users. The monitor is attached with the handle for better access and the vacuuming part comes in a compact design to maximize its reach.
You can use this equipment to clean upholstery in your car as well because of its ease of operation.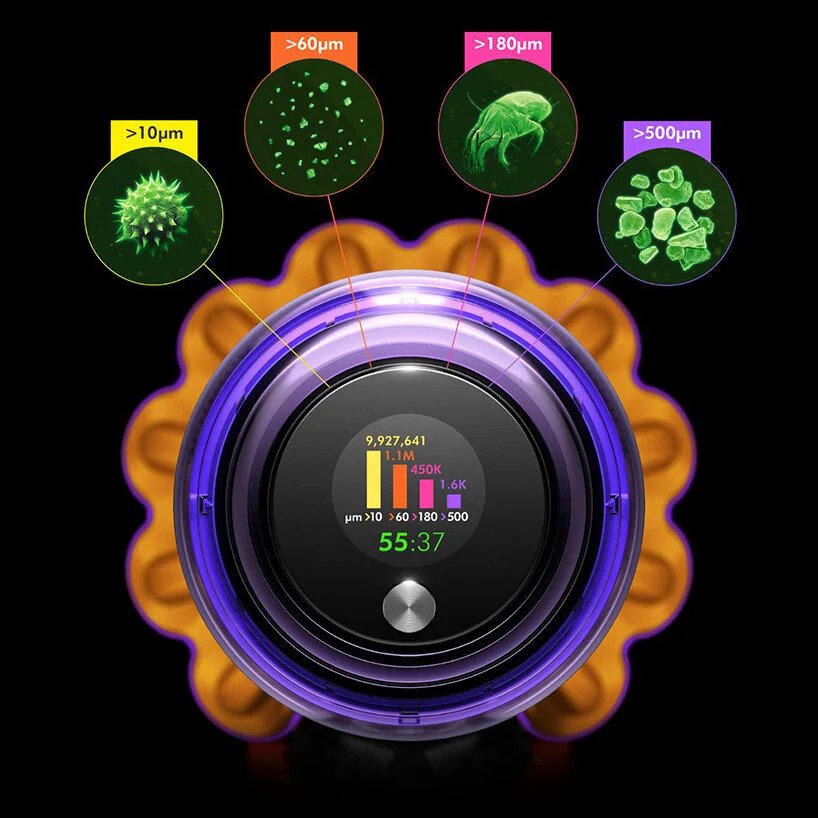 Dyson V15 Detect vacuum cleaner design
Dyson's engineering team built this product specifically to let users keep track of the things that are being vacuumed. They roped in a Dyson Hyperdymium motor that spins at 125,000 rpm producing over 230 Air watts of suction power, which until now is the highest compared to other vacuum cleaners.
It comes with an interchangeable battery to prevent any kind of interruptions during cleaning. The laser diode is mounted on the right side of the vacuum to improve the visibility of dirt being cleaned. The anti-tangle hair screw head consists of a shredder to prevent vacuumed hair from getting tangled inside.
Earlier versions of Dyson Vacuum cleaners had this feature installed, which became an instant hit with those who have pets at home. Dyson is set to launch two more versions of its vacuum cleaner range, Dyson Outsize, and Dyson Omniglide.
V15 Detect vacuum cleaner price
Dyson V15 Detect is priced at $699.99 and is currently available for purchase in the US. The release date in the UK is still to be announced. To receive updates on launch dates in the UK and Australia, register at www.dyson.co.uk.