Due to the COVID-19 pandemic, this year's Consumer Electronics Show (CES) was held virtually. This made the 2021 edition extremely different than any other show conducted in its 53-year-old history. But one thing that stayed the same is a long lineup of some amazing gadgets, appliances, and gears by different companies and brands. 
From rollable phones or smart glasses to a futuristic massage chair, everything during the CES 2021 was full of amusement. Here are the 8 best tech gadgets that grabbed our attention this year. 
# 1.
 Vuzix MicroLED AR Smart Glasses

Vuzix's next-generation MicroLED AR smart glasses not only look stylish but also comes loaded with various smart features. They come integrated with the company's microLED display and waveguide tech for mapping images and displaying information into each lens. 
Furthermore, the glasses also enable gesture control, Wi-Fi connectivity, noise cancellation, and stereo speakers. All these things make this pair of smart glasses an advanced gear that you might want to make part of your smart gear collection. 
# 2.
 Bodyfriend Quantum Massage Chair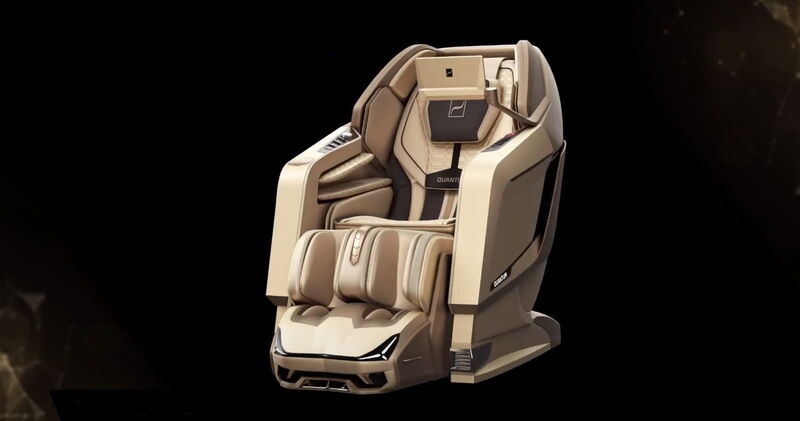 Another amazing debut from this year's edition is the Bodyfriend's Quantum massage chair. The South Korean company came up with this exclusive massage chair that looks nothing like a recliner. Instead, seems like a futuristic seat that seems to be coming straight out of a sci-fi movie. Living up to its smart design, the massage chair is integrated with an AI voice control feature, a screen for watching your favorite shows, a Bang & Olufsen speaker to enjoy music, and a power reserve to make sure that the device is always fueled up. 
# 3.
 Razer Project Hazel N95 Mask Concept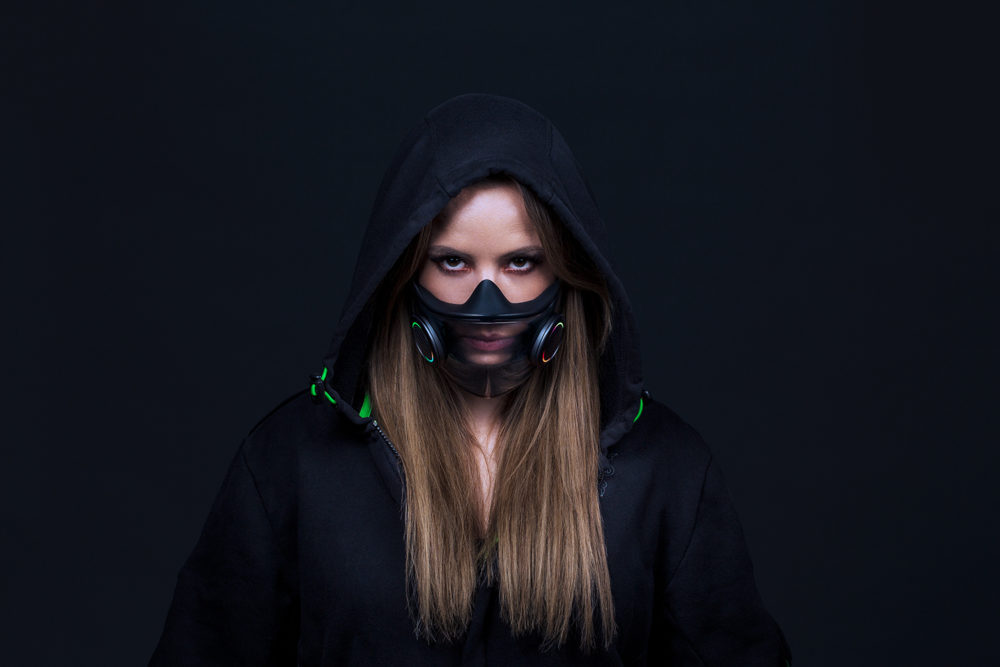 The issue of coronavirus is still troubling the world. And, to combat the issue, we need proper facemasks. Razer Project Hazel is the latest high-tech N95 mask concept to help users smartly fight coronavirus. The conceptual facemask boasts a semi-transparent panel (that enables viewers to see the wearer's face), a built-in amplifier and mic, an active ventilation system, and colored LED lights displaying the power status of the facemask. 
Besides all that, the face mask also comes with a fast charger that doubles up as a device to sterilize the mask while charging it.   
# 4.
 Sony Airpeak Drone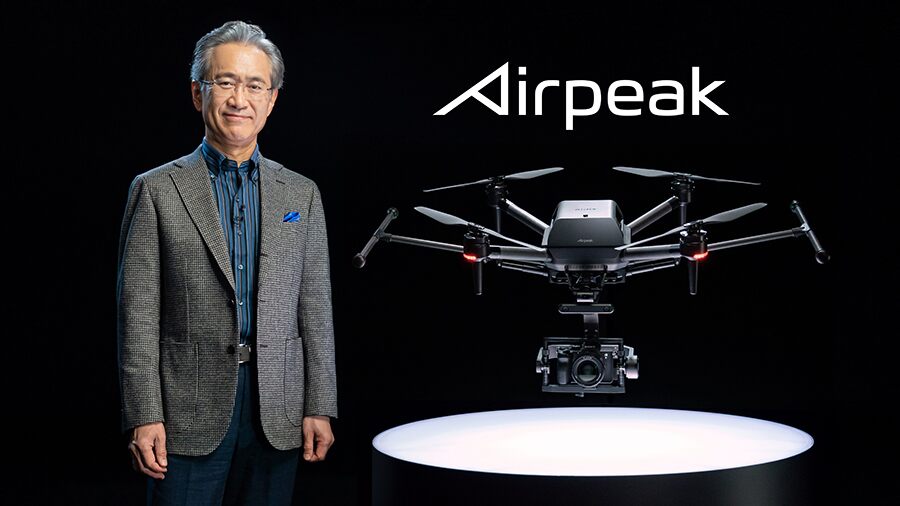 Sony has jumped into the drone industry with its new Airpeak Drone. This new drone is designed to enable photographers to take their skills and art to another level. Instead of depending on its built-in camera, this drone's payload can also be integrated with the company's Alpha mirrorless cameras.
This makes it great gear for both hobbyists and professional photographers. The best thing about this drone is that its camera is clear enough to capture full-frame, high-quality footage from the air. 
# 5.
 LG Rollable Smartphone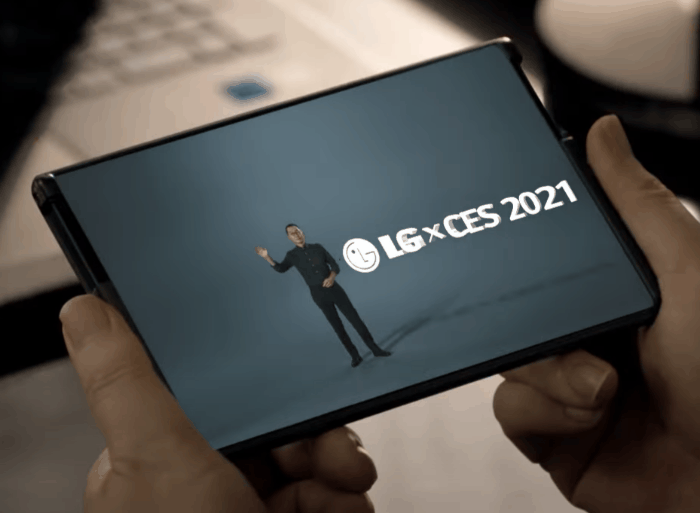 While folding smartphones have not become popular in the market, LG is planning to bring the Rollable smartphone to life. This new smartphone by LG comes with a screen that is easy to roll up.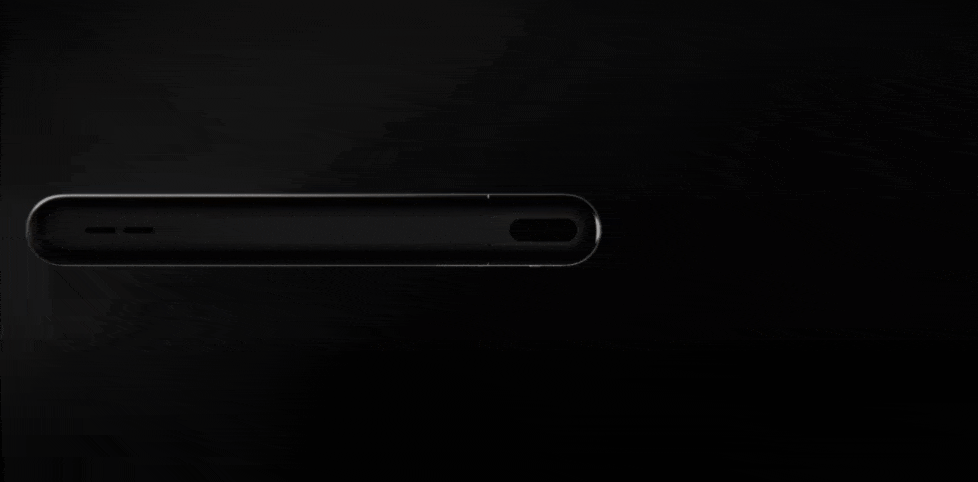 Although all the details of this smartphone are not known yet, it features a "unique resizable screen" that is easier to unroll to expand its view area to the similar size of a small tablet. According to the reports, LG is likely to release this Rollable smartphone by the end of this year. 
# 6.
 Samsung Bot Handy
South Korean electronics giant, Samsung, has come up with a cute robot called Bot Handy to help you do various tasks at home. While this robot seems to be far from the various impressive robots in the market, it is intended to do a lot of annoying yet necessary tasks, like loading a dishwasher, picking up laundry, and setting your dining table. Another best feature about this handy robot is that it can even pour a glass of wine for you. Maybe for this reason you might want to make it part of your life. What do say?
# 7.
 Kohler Stillness Bath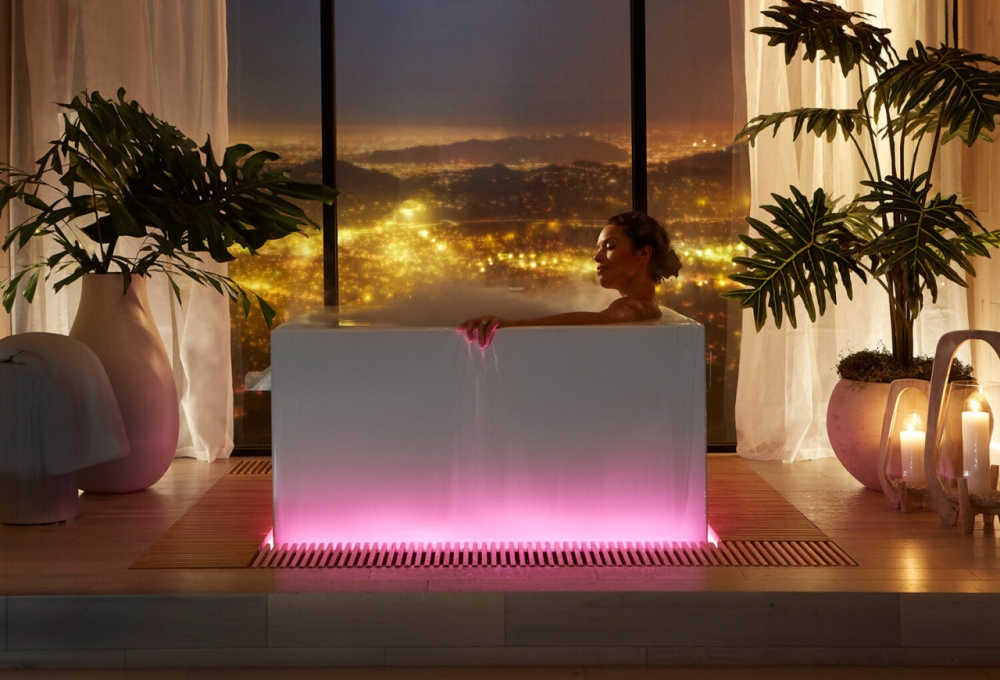 There's nothing more relaxing than soaking yourself in the bathtub after a tiring day. But, Kohler aims to take this experience to another level with the Stillness Bath. The minimalist tub is influenced by Japanese forest bathing to help you relax and rejuvenate your body. This tub features RGB mood lighting, Hinoki wood moat, and "experience tower" that releases calming aromas and fog. Furthermore, the app corresponds with a "Smart Soak" feature to enable you to set the depth and temperature of the water using a smartphone. 
# 8.
 Moley Robotics Kitchen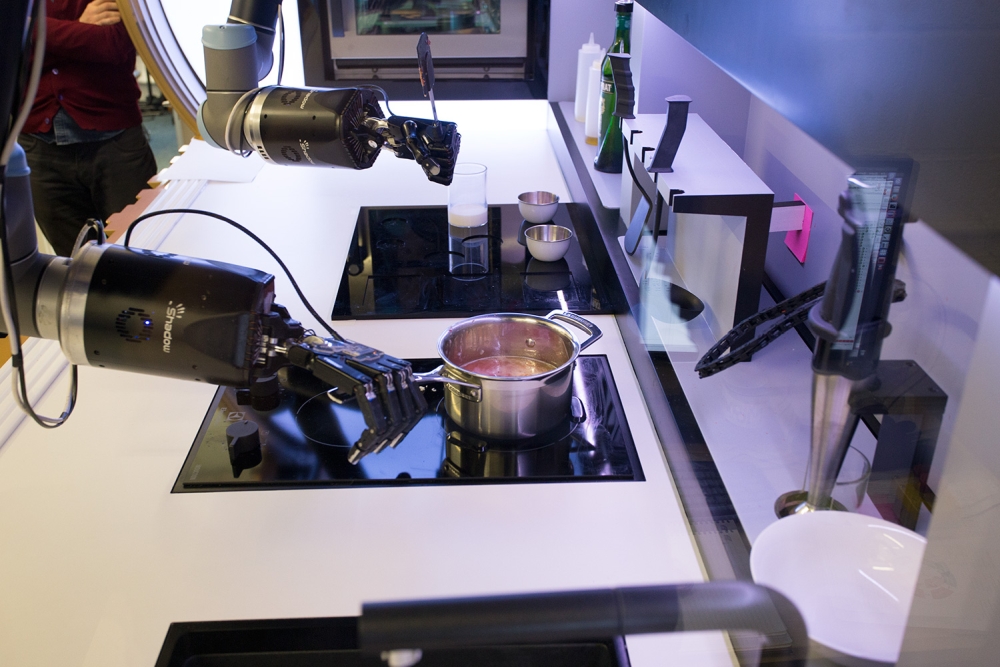 London-based company Moley has created the new Robotics Kitchen that can be mounted on a ceiling. It comes integrated with a two-armed contraption that's able to cook up to 5,000 recipes and also clean up the counter after it's done. Though, you need to do peeling and chopping vegetables yourself. But it's a small price to pay for dishes you otherwise have to enjoy at expensive restaurants. Nonetheless, you need to pay a hefty price for automated cooking. This cool robotic chef would cost you around $335,000. So, would you burn a hole in your pocket to enjoy dishes that you normally have in top-tier restaurants?
These are some noteworthy gadgets revealed at CES 2021. Which one do you like the most or feel you'd want to see in your smart home? Do share your views in the comment section below.