While many people are still dithering over buying wireless earbuds, as they tend to get lost, Apple has come up with another version of AirPods. They have recently announced their AirPods 3 (third generation) with longer battery life and spatial technology. This spatial audio technology even offers dynamic head tracking (also found in the AirPods Pro and AirPods Max), adaptive EQ, and better battery life compared to its predecessors.
AirPods 3 design
It seems that Apple has drawn inspiration from the appearance of the AirPods Pro in the design of AirPods 3. It boasts a shorter stem than the first AirPods. Plus, the housings of these new AirPods 3 are different now for a better-streamlined appearance compared to their predecessors. The design fits at the right angle for delivering better audio directly into the ears.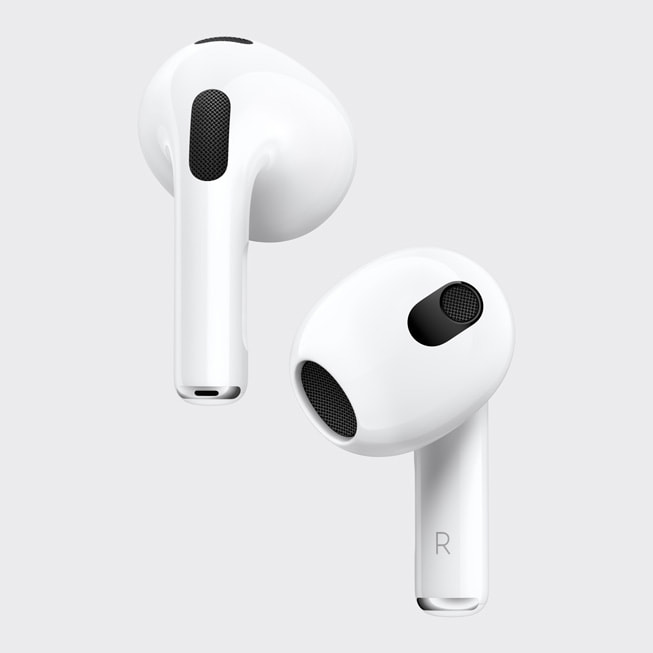 Unlike AirPods Pro, the third-generation model won't have interchangeable ear tips. Another new feature of this version is the IPX4 water and sweat resistance. So, you can easily use them while working out without stressing about raindrops or a little sweating.
AirPods 3 audio experience
With the AirPods 3, Apple is bringing the complete spatial audio experience to its customers. This new technology takes Dolby Atmos 5.1, and 7.1 content and applies it to directional audio filters. Keeping sound in the 3D sphere, it feels that the audio coming from these AirPods is immersive and coming from different angles.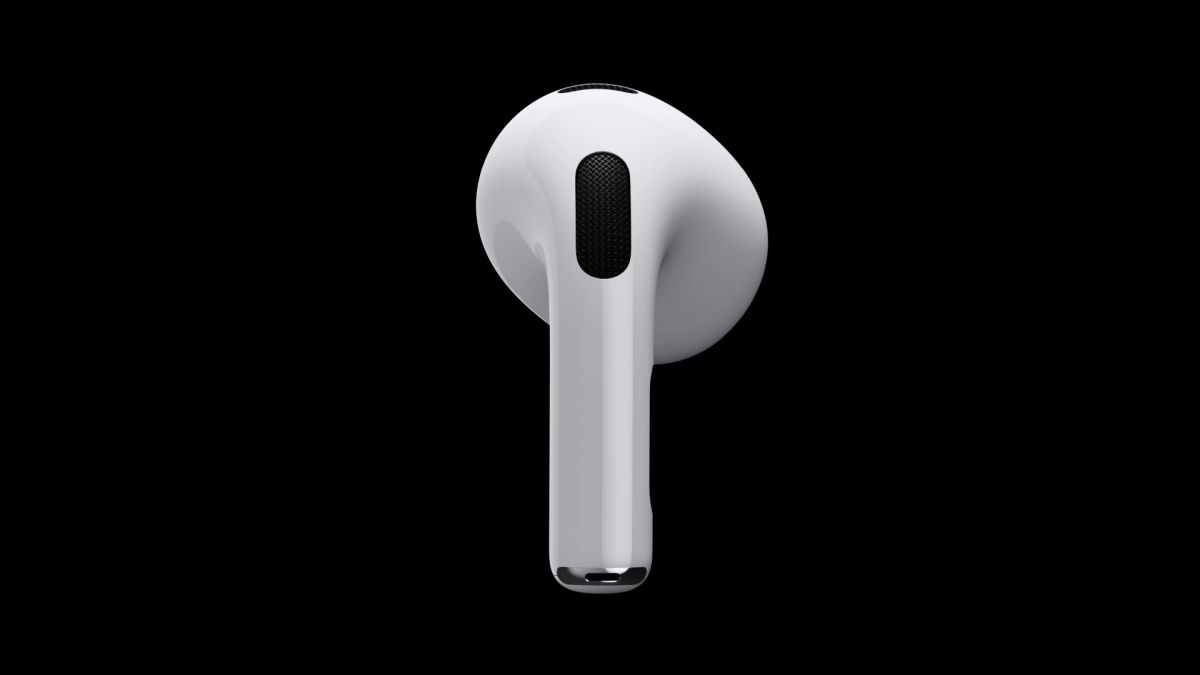 This technology is also available in AirPods Pro and AirPods Max, as these also depend on their integrated gyroscopes and accelerometers for tracking the user's head position. This is how it ensures the sound comes from the right angles.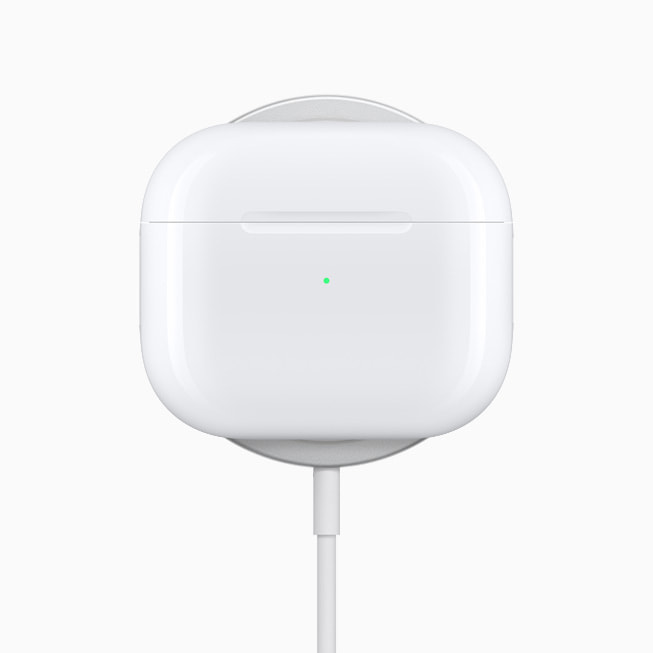 However, Apple AirPods 3 are claimed to sound better compared to its 2019 version. It is because these are available with a high dynamic range amplifier and a custom-made low distortion driver. Together they both deliver powerful bass with clean and crisp frequencies. We hope that this will improve the treble performance of these new AirPods.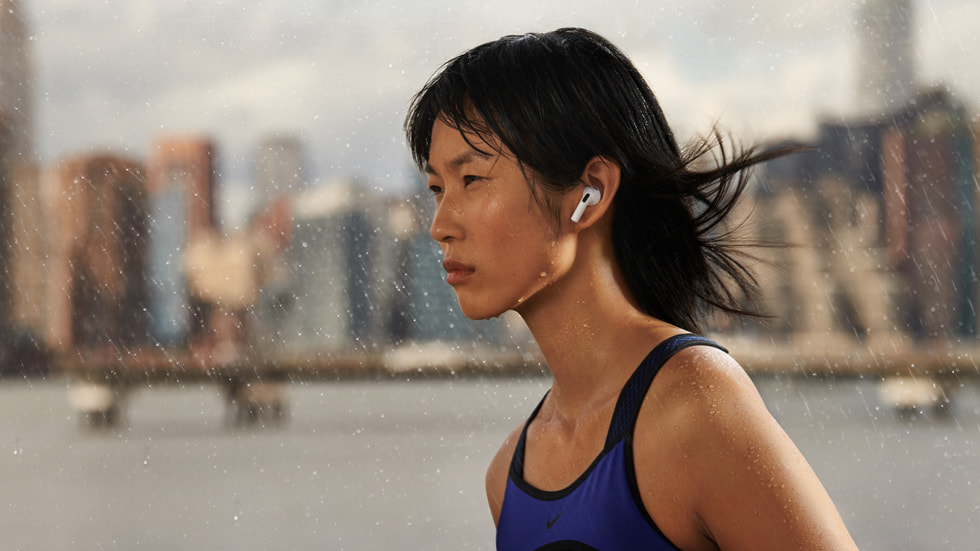 All thanks to its Adaptive EQ support (first available on AirPods Pro), the AirPods 3 are tailored to deliver high-quality sounds while adapting to the shape of your ears. This audio technology is perfect for tuning the sound of earbuds in real-time, depending on how they get into your ear.
According to Apple, first, the inward-facing microphone checks the sound, and then computational audio powers the Adaptive EQ. This is how it tunes low and mid-frequencies to make up for what's usually lost due to variances in the fit.
AirPods 3 battery life
The AirPods 3 is now available with a significantly longer battery life. While the 2019 AirPods are offering around 24 hours of playtime in total (about 4 hours from its earbuds and 20 hours from its charging case), the new AirPods 3 are designed to offer 30-hour max battery life.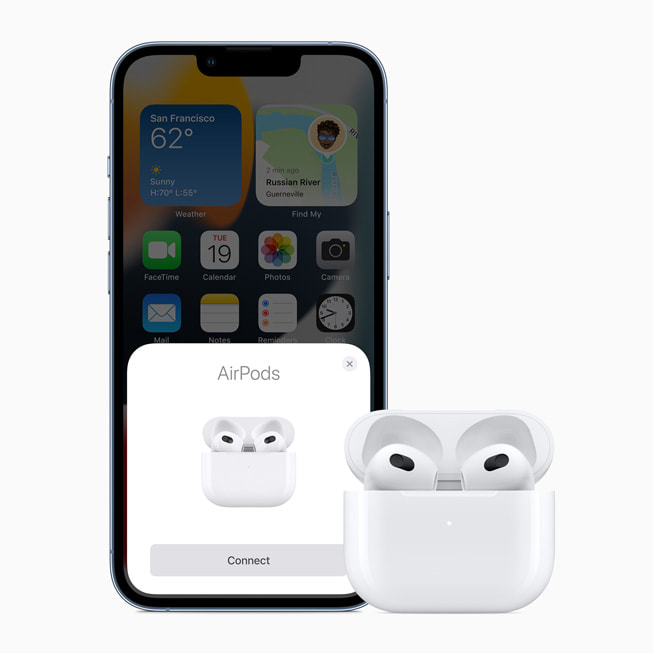 According to the company, it gives you six hours of listening time or around four hours of talk time from its buds. Plus, you get four additional charges from its case. If you are in a rush, you can simply charge the case for five minutes and enjoy one hour of playtime. Like the AirPods Pro, the AirPods 3 also comes with a wireless charging case. And, it is also compatible with Apple's MagSafe ecosystem.
Price and release date
The Apple AirPods 3 (2021) is available for $179 to preorder from the Apple Store. These will go on sale officially on October 26, both in-store and online.