Frey, a Y Combinator alumni company renowned for its collection of eco-friendly personal care and laundry products, has this time come up with its innovative plant-based laundry detergent sheets — a sustainable alternative of conventional chemical surfactants based detergents. These are the dissolvable detergent sheets made with naturally-derived surfactants from coconuts.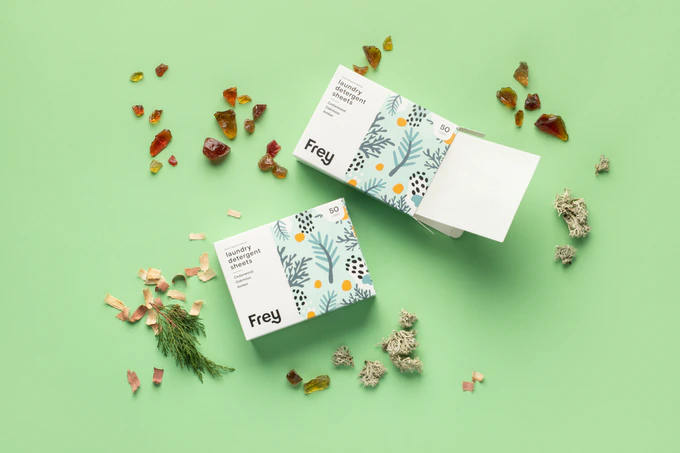 The surfactants are further combined with biodegradable materials and essential oils. When combined properly, this material is perfectly compressed to form a one-of-a-kind detergent formula.
Water and plastic-free scented detergent sheets
Frey's detergent sheets work to eliminate stains, odors, sweat, and bacteria. Compared to mainstream detergents in the market, these sheets consist of a safe formula for people with sensitive skin and the planet, as it's made from all-natural products. Each pack includes 50 pre-cut, vegan, phosphate-free detergent sheets.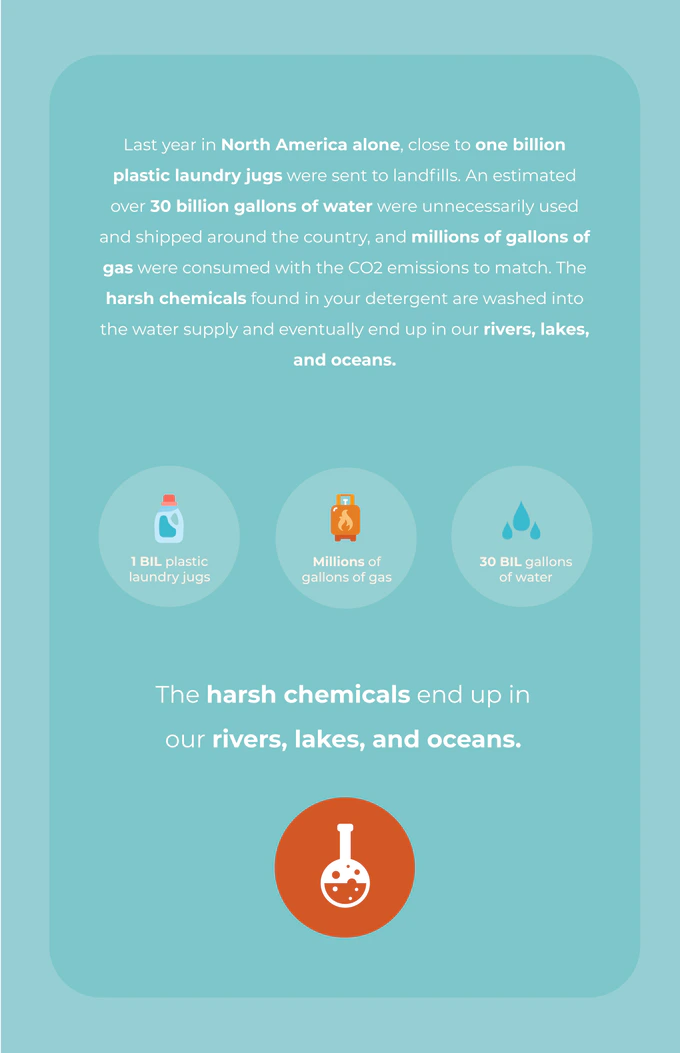 The boxes are also made with recyclable cardboard. And, the internal protective bag containing the sheets is made of polylactic acid (PLA). It is a plastic substitute made with fermented plant starch to offer 100-percent water and a plastic-free laundry experience.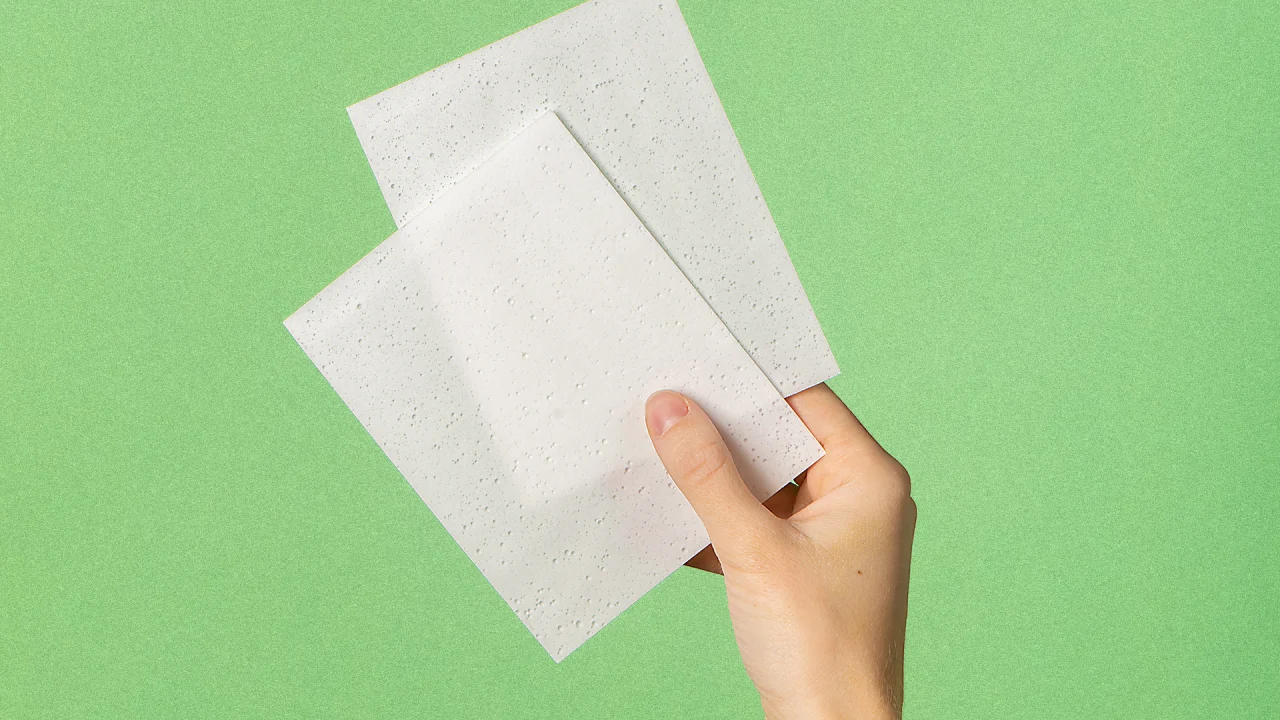 The makers have focused on adding unique fragrances to these sheets. These fragrances are made by some of the best perfumers in the country. The popular fragrances that the packets of detergent sheets contain are cedarwood/oakmoss/amber, sandalwood/bergamot/clove, and jasmine/rose/white cedar.
How does Frey detergent sheets work?
Users have to add one pre-cut laundry detergent sheet to their cleaning load. A sheet will dissolve itself, while clothes get a waste-free, naturally derived wash. The garments will come out washed, cleaned and smelling great. And, each piece of clothing will be free from stains, sweat, bacteria, and odors.
The brand aims to give an extraordinary touch to everyday experiences. Whether it is in a shower or a laundry room, all they want to do is make a positive impact on everyone around the world.
Issues solved by naturally-derived detergent sheets
Many liquid laundry detergents are available in a 4:1 ratio of water to soap. Plus, they come in jugs. It wastes so much water and includes unnecessary plastic for packaging which eventually end up in landfills. The mainstream detergents even include harsh dyes and chemicals that are bad for the environment. It exposes everyone to chemicals while breaking down clothing. This also decreases the lifespan of garments.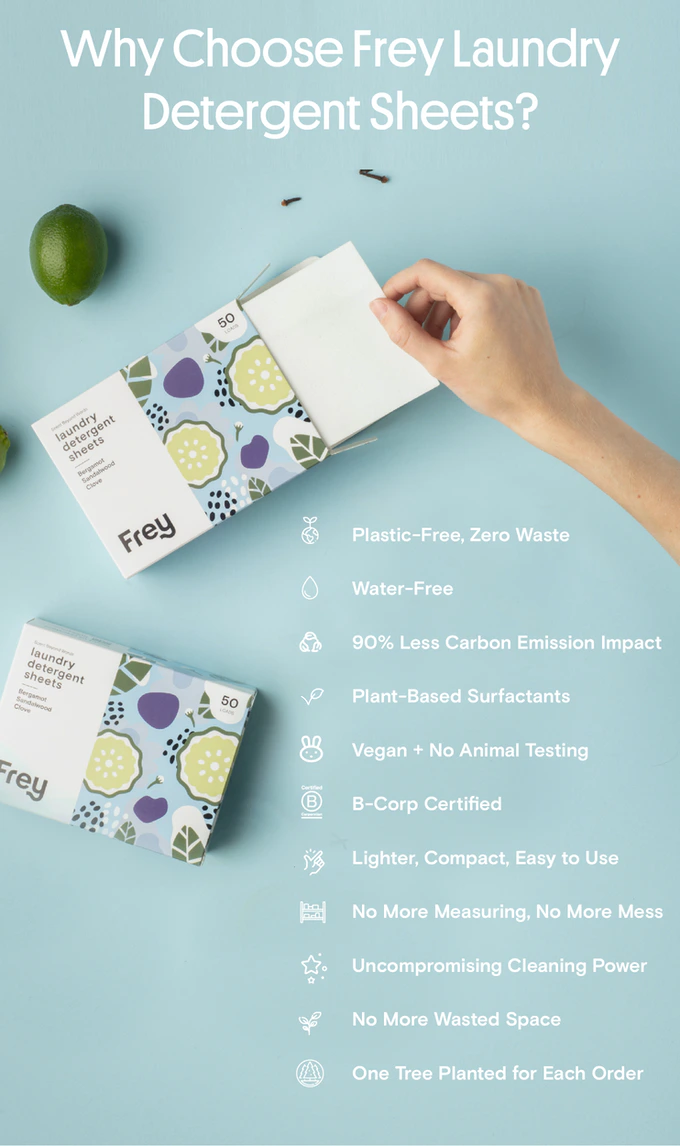 However, Frey's plant-derived laundry detergent sheets are intended to overcome all these issues. The company has worked with experts to develop a technology for compressing materials in a neat detergent format. This format is designed to reduce plastic pollution and the need for water.
Price and availability
Currently, Frey has launched the laundry detergent sheets on Kickstarter to raise funds to reach the production phase. To support the campaign and get your hands on these incredible-smelling detergent sheets, you can pledge USD $39.99 for a pack containing 150 sheets with three different scents.